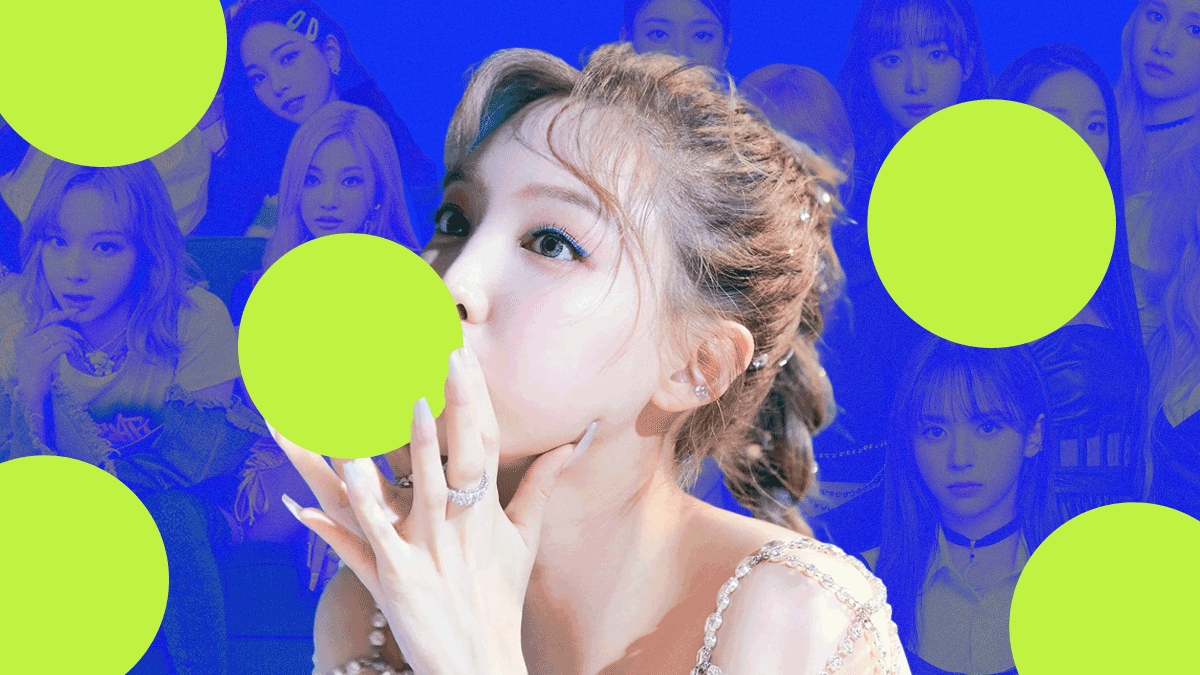 It's been about a week since June ended, but rest assured we're still singing and dancing along to some bops from the past month. Even if you're already anticipating July comebacks, don't forget to add these June releases to your playlists as well. As always, team EnVi's here to look back at our favorite songs from the month of June!
Kep1er Takes us to New Heights
After spending the last few months on another MNet survival show, Queendom 2, the Girls Planet 999 winners made their first comeback with a new side to show. While "Up!" and "WA DA DA" share similar high energy levels, "Up!" definitely leans toward a more familiar sound, warmly welcomed by fans and casual listeners alike. As Kep1er continue to grow, it seems crystal clear that they may strike gold in bright and melodic songs that bring out each member's charms.
It's also a delight to see mini-album Doublast have a song for every summer mood. "LE VOYA9E" and "Good Night" serve as soundtracks for chill summer nights and bonfires, while "Attention" is a great high-energy beach trip jam. This duality should not come as a surprise, though, given the album's title and two main versions. Ultimately, Kep1ians can only continue to anticipate seeing more sides of their favorite group, but it seems that they're one step closer to discovering their niche.
The Best Is Yet To Come With BTS
Fortune favors those who wait. That much is clear for ARMYs who've been patient in anticipating BTS' first Korean comeback (including music show appearances!) after "Life Goes On." "Yet to Come" is the lead single of Proof, the band's first anthology album, and it also serves as the latest addition to the HYYH era or "The Most Beautiful Moment in Life" series. In their ninth year together, BTS took the reflective route through references to previous eras and equally nostalgic and optimistic lyrics.
Music critics point out the song's powerful chorus and masterful blend of laid-back pop and old-school hip-hop. The music video is equally poetic, showcasing the seven members running free in a desert. As sentimental and heartwarming as the era has been, it also serves as a bittersweet "goodbye for now," as the septet have announced a group-wide break. Nonetheless, ARMYs have been nothing but patient and passionate, so perhaps the best is yet to come for them as well.
Charlie Puth and Jungkook Are Stuck up in Our Heads
Roughly a week after BTS announced a group break to focus on their respective solo activities and personal lives, a highly anticipated collaboration between maknae Jungkook and Western pop singer Charlie Puth hits the airwaves. It's safe to say that the addictive melodies have followed us left and right. "Left and Right" is an easy listen with a right mix of cheeky and sentimental.
Speaking of matches made in heaven, the single is a harmonious marriage of Jeon and Puth's distinctive vocals. As the duo pine over an ex-relationship and the memories that come along with it, listeners yearn alongside them. The single's music video feels just as laid-back as the song's production, directing the most attention to the song's rhythmic melodies and panning techniques. The latter ensures that listeners can feel the duo's passion all over.
aespa Lure Us Into the Belly of the Beast
Renowned acts with surprise releases never fail to make waves, and aespa is no exception. Prior to their second mini album Girls, the quartet dropped "Illusion," a pre-release single that only furthered fans' expectations. The bass-heavy synth pop song takes a dark, almost sultry turn that merges aespa's familiar sound with newfound but welcome melodies. If there's one word to describe this song, it would definitely be alluring—for better or for worse, considering that it seems to be based on the Black Mamba's (our resident Kwangya villain) point of view. "Illusion" is hard to forget, and the presence of choreography that slithers into the minds and hearts of MYs only makes that statement truer.
NAYEON Becomes a POP! Princess
In their seventh year as a group, TWICE finally witnessed their first solo debut. The honor was bestowed upon eldest member Nayeon, who came out with a fun summer bop in the form of her self-titled debut album's lead single "POP!" Written by industry favorites Kenzie, LDN Noise, and Lee Seuran, "POP!" is a bubblegum-pop song reminiscent of classic TWICE releases with its cute, romantic lyrics and addictive hooks and melodies.
The title track, however, is only one piece of the wonderful "Im Nayeon" pie. B-sides show the vocalist's wide range, as seen in her collaborations with Korean rapper Wonstein (new Twitter video editor favorite, "Love Countdown") and Stray Kids member Felix (disco-pop track "No Problem"). The album's credits are also star-studded, including Little Mix's Jade Thirwall, The Stereotypes, Destiny Rogers, and Nayeon herself—who shows off her songwriting prowess in "Love Countdown" and "All or Nothing." All in all, Nayeon's solo debut did a great job in showing that she is more than capable of standing on her own.
Looking for more releases to catch up with? Check out our LOONA and ONEUS reviews!