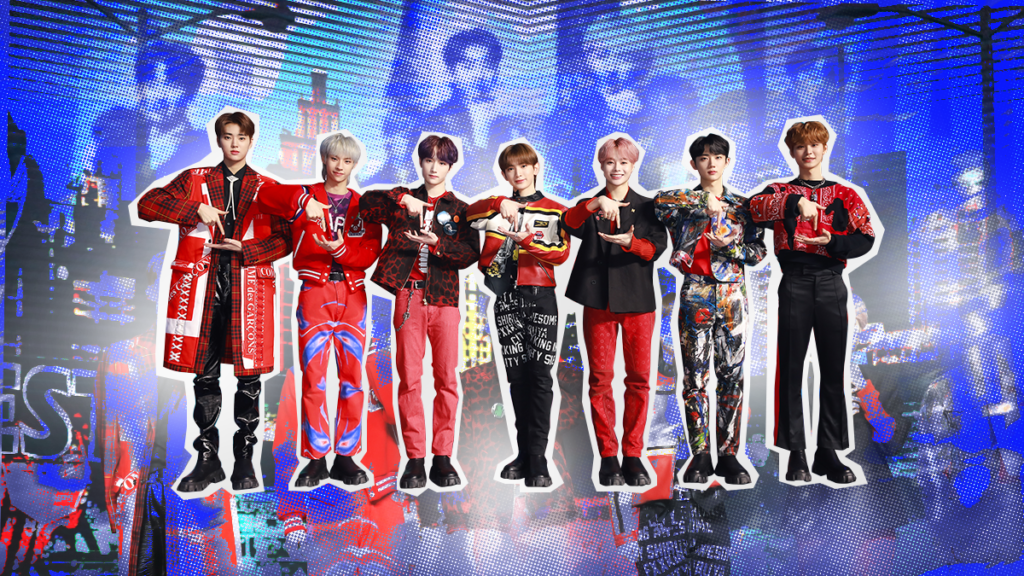 K-pop group TEMPEST's name may raise a few eyebrows. By definition, "tempest" refers to a windy storm. Gazing eyes across the sweet-looking and smiley septet, they seem to be anything but the sort. The group name "TEMPEST," however, refers not to the storm itself, but to the willingness of a person to go through the turbulence that comes with one. TEMPEST promises to do just that – even through peril, TEMPEST has made their debut and is ready to sweep everything in their path with their music and present themselves to the world.
Having debuted in March of 2022, Yuehua Entertainment's TEMPEST has just officially entered the K-pop scene. Their first mini-album, It's ME, It's WE, marks the group's bold arrival in this new world. To catch a glimpse of the storm TEMPEST is brewing, EnVi spoke to the group over email about the makings of their album, pre-debut tribulations, and their love for their fans.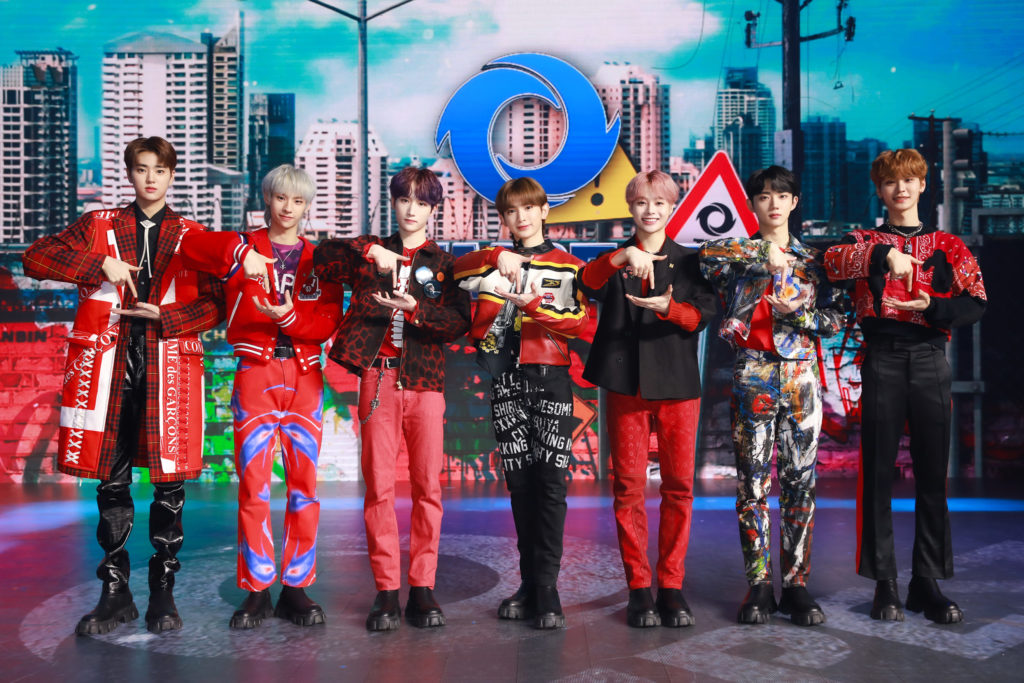 Inclement Weather Ahead
"['Bad News' is] like a self-introduction of us," TEMPEST's leader LEW revealed in the group's debut showcase. In the song, members Hanbin, Hyeongseop, Hyuk, LEW, Hwarang, Eunchan, and Taerae announce to the world without restraint: "Here comes TEMPEST." The high-energy title track is a burst of color fitting for the eager group. Despite the title promising bad news, the forecast seems uncharacteristically bright as the members sing about their readiness to take center stage. The boys are ready to come as they are and leave the rest up to whoever's there to listen. "Since the song is like our self-introduction," Hwarang shared with EnVi, "whatever the listeners feel after listening to 'Bad News' is what we wanted to convey."
The music video for "Bad News" is simple in itself, allowing the members to take the spotlight. As TEMPEST sing and rap, a palette of bright and contrasting hues backdrop their every move. This visual choice was intentional. "As you can see in the music video, there is an array of colors," LEW divulged. "But, you'll also notice that the colors are harmonious without looking hectic or disorderly. It portrays the message of how each of us has different colors, characteristics, charms, harmony, and synergy when we come together as one."
The group members' individual charms are key to their identity as TEMPEST. Each member had chosen a keyword for himself before his debut. From Eunchan's "classic," Hwarang's "freedom," Hyuk's "possibility," Hanbin's "challenge," Hyeongseop's "passion," LEW's "present," and Taerae's "happiness," these words evidence a maturity and set of values in these young boys. When these appeals amalgamate, you get bright-eyed TEMPEST. As Hyeongseop shared, "I think we are a group that clearly shows each of our unique charms that mix together to create a harmonious and delightful feeling." This becomes abundantly clear upon watching any video of TEMPEST together; you'll find cheer all around as the members celebrate and have fun with each other.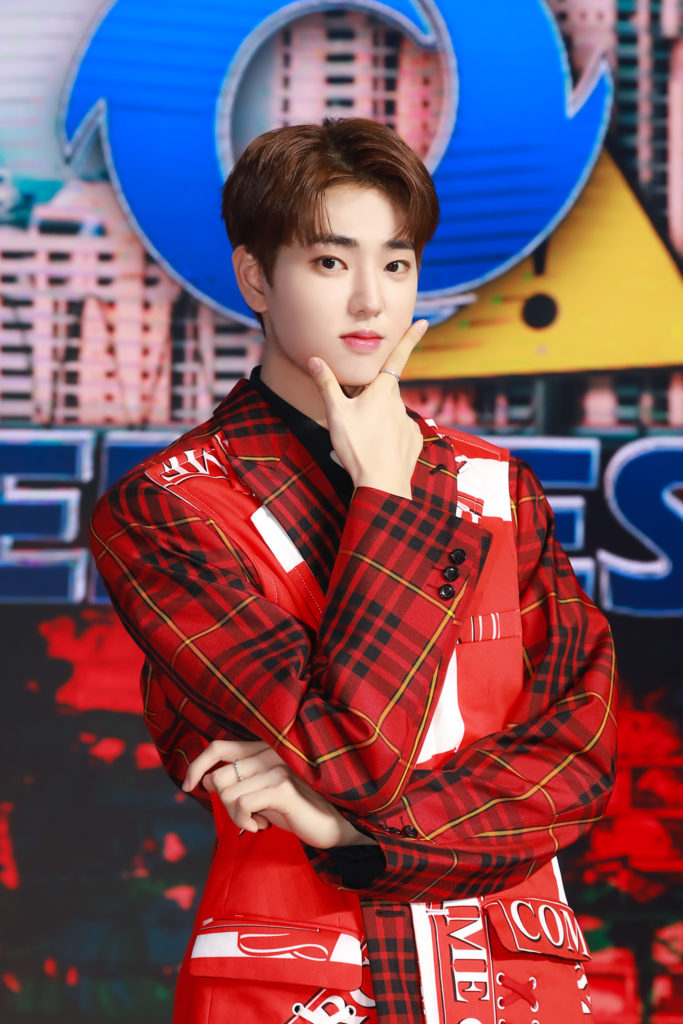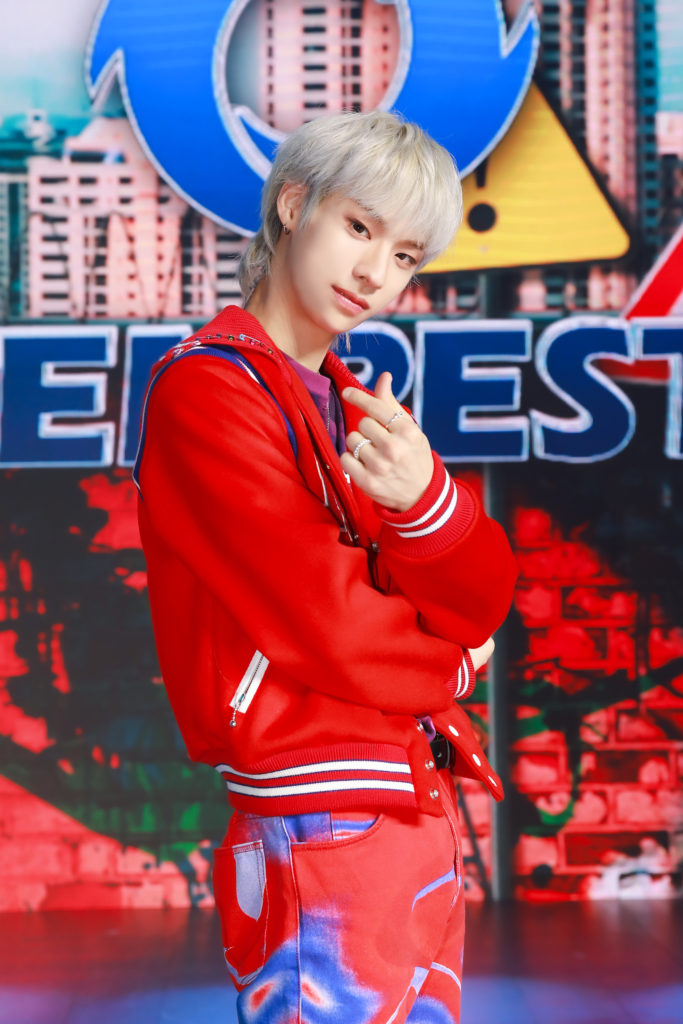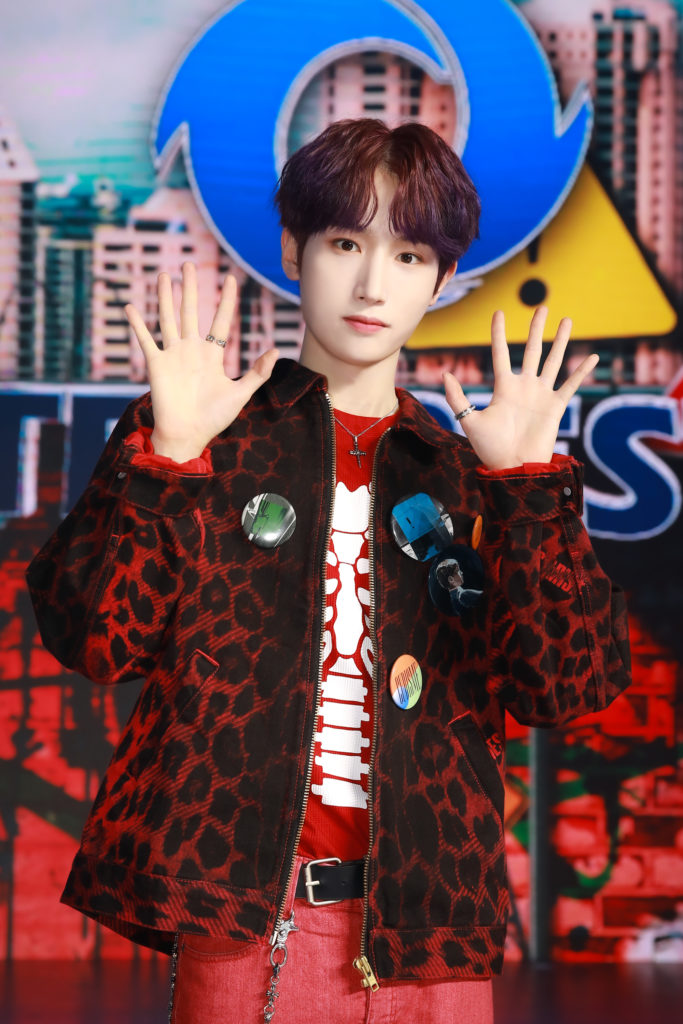 Creating a Typhoon with It's ME, It's WE
It's this desire of TEMPEST to show up as themselves that makes them so likable. "I'm happy that we can finally show ourselves, to our heart's content," shared LEW. This fares well for the group, as this openness translates to relatable themes explored in their mini-album for listeners to enjoy.
It's ME, It's WE is just the first page of the group's story, so it makes for the perfect introductory piece to new listeners. "The main focus of this album is the desire to overcome all the things that tie us down and to move forward," shared Hyeongseop. Aside from "Bad News," the album's second track, "Just A Little Bit," reflects on a love that has ended. "Find Me" deals with discovering oneself, while "Next To YOU" is a song dedicated to fans who have waited patiently for the group's debut. The closing track, "Bad At Love," returns to a lighter mood detailing the soft emotions when one is crushing.
The album also marks two of the members' lyric-writing debuts with TEMPEST. Both LEW and Hwarang are credited on several of the album's tracks. When asked for details on their creative process, LEW shared, "I put in a lot of time and effort to participate in writing the lyrics. We prepared five to six verses each time and stayed behind to write lyrics when other members would leave early. I'm thrilled to see that our efforts have paid off." Hwarang added, "While writing the lyrics, I think I drew a mental picture from the emotions and feelings I got from the song. He continued, "I would make the basic sketches in my head and then continue to develop the picture by filling it with colors, which were my lyrics."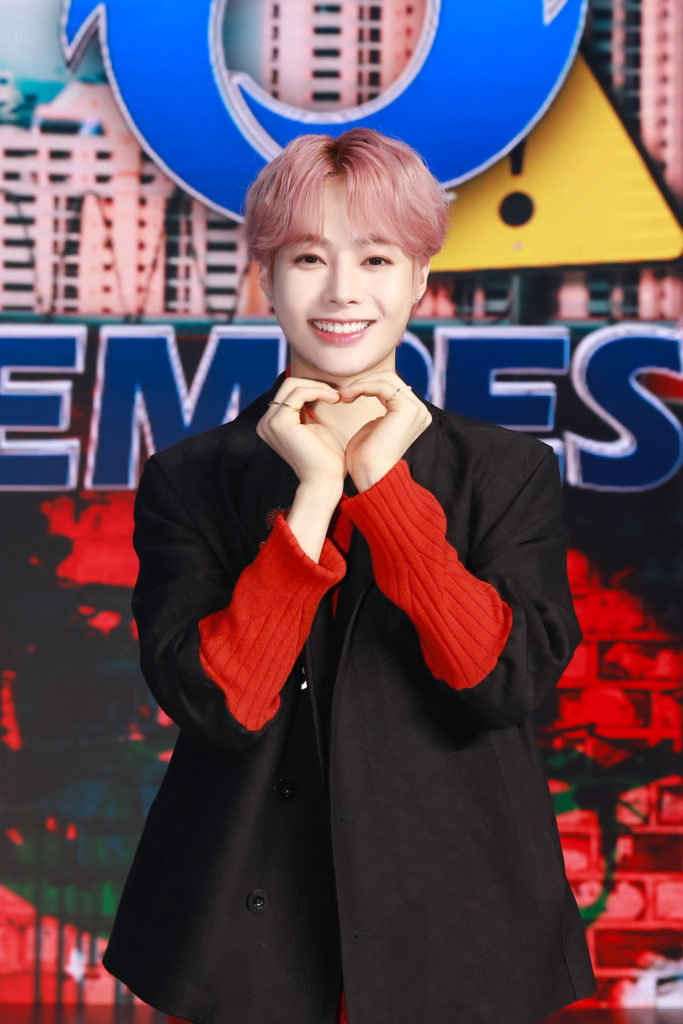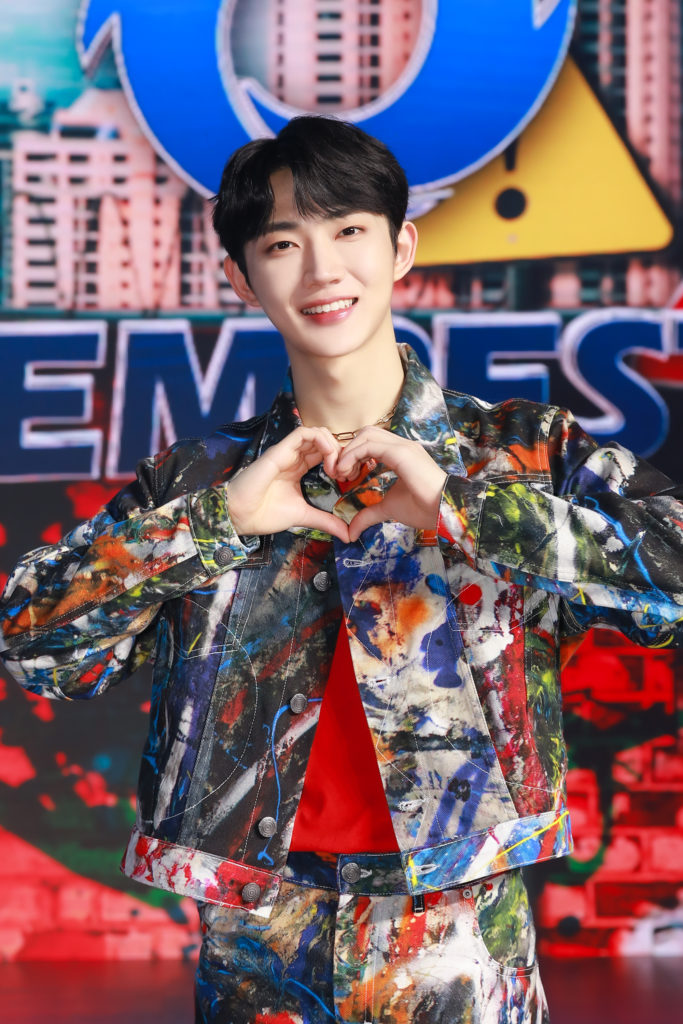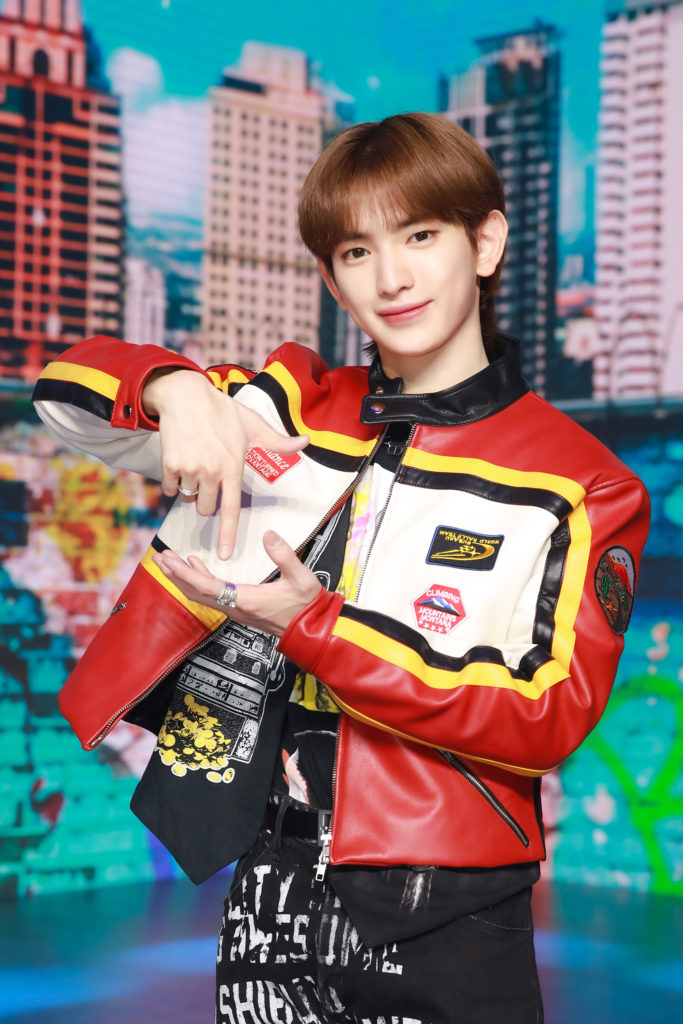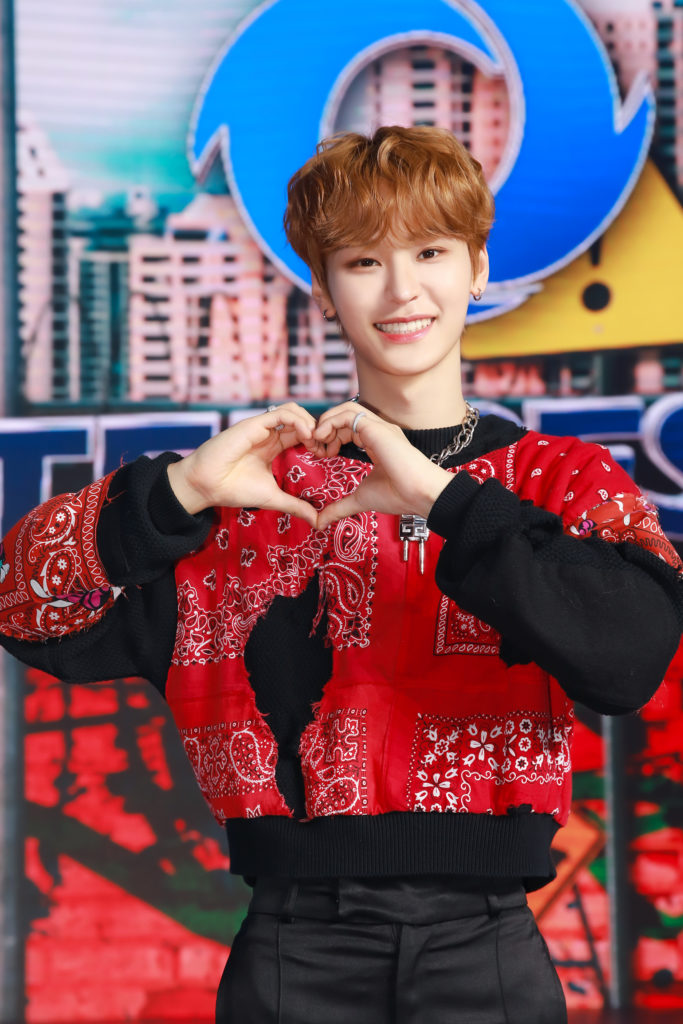 Cloudy Pre-debut Days
How has TEMPEST gotten to this point of debut? Well, it hasn't been easy. Oldest member Hanbin expressed the turbulent emotions he faced while preparing for this album. "I was nervous because I wanted to do my best to complete our debut album," he shared. "It was overwhelming when the music we had prepared was released to the world."
Of course, the feeling of something finally coming together after a long preparation time can be fear-inducing when audience reception remains a mystery (though I'd say the 75k sales of It's ME, It's WE in its first week speaks for itself.) There's also the question if debut is possible at all. Hanbin understands this feeling well, as he was a participant in the popular Mnet survival show I-LAND where he competed for his debut. Hwarang, who participated in MBC's Under Nineteen, shared that he was unsure when he would debut. "I had to overcome occasional slumps and experience times of low motivation," he expressed.
Besides Hanbin and Hwarang, two other members of the rookie group are veterans when it comes to survival show experience. Both LEW and Hyeongseop participated in the ever-popular Produce 101. Appearing on season two of the show back in 2017, it's been nearly five years since their participation. Hyeongseop recalled the conflicting feelings he had regarding the inconstancy of his career. "After leaving my first company, I was thinking about whether or not to give up. I decided to keep trying because I wasn't ready to let go of my dream." He added, "I thought it was the end of the path for me, but, fortunately, I was miraculously selected at what I thought would be my last attempt."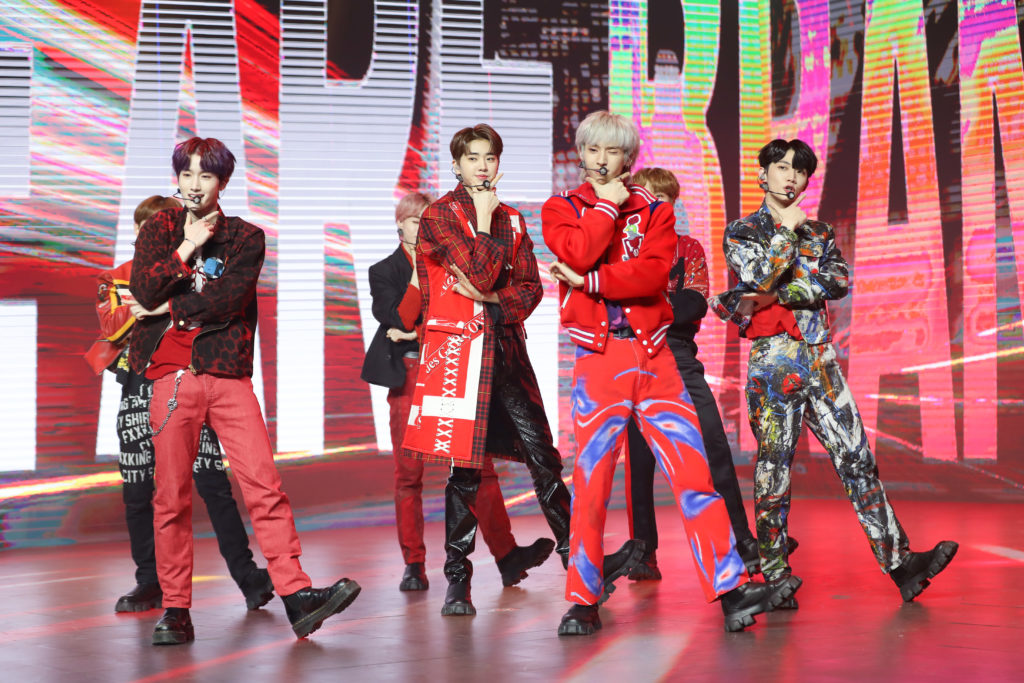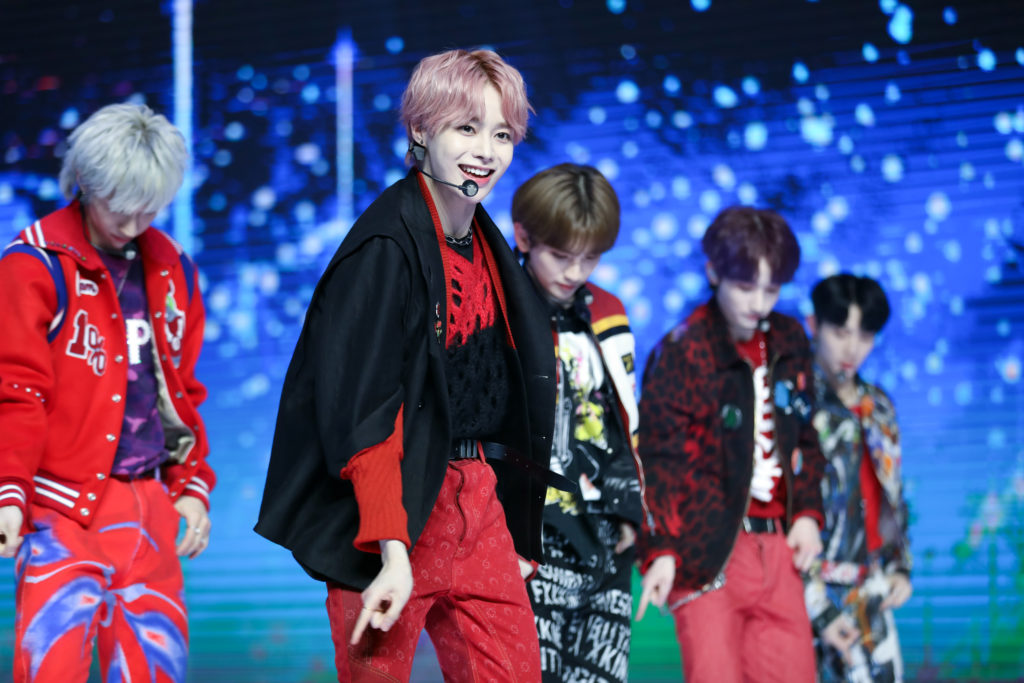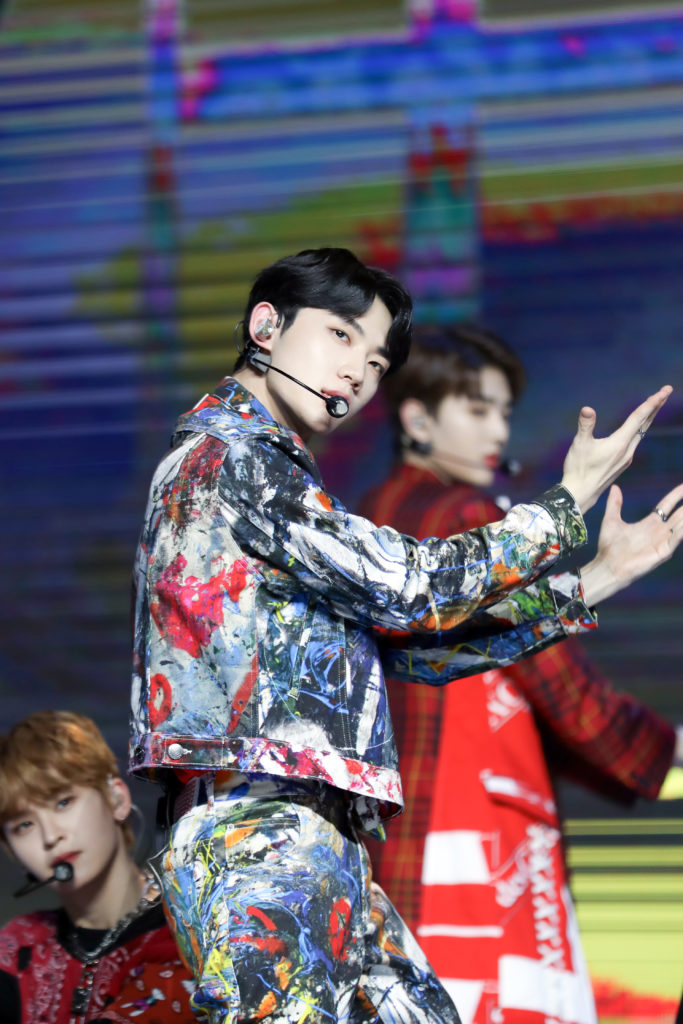 It seems a miracle took place to allow TEMPEST to find each other and debut. From dark days filled with doubt and apprehension to the many challenges of trainee life, all of this had to be overcome by the seven members to reach the point where they could share their music with the world. "…Daily and repetitive practicing, fatigue, additional injuries on top of unhealed ones, emotional burden, anxiety, frustration, difficulties that arise in group settings, and the list goes on," LEW described.
Fortunately, TEMPEST was able to find strength in each other and in their resolve. LEW shared, "I was able to overcome these challenges thanks to my aspiration which was the promise I made to myself and the members who were beside me and supported one another." Being able to lean on each other through shared experience and mutual desire bolstered the members through the spiny road to debut. As LEW concluded, "I always reminded myself about my dream and reminded each other the reason we needed to debut."
After the Storm
Now that the strong winds of their debut have subsided, TEMPEST is ready to share more of themselves with their fans. When asked their wishes as a group and message to their fans, iE, who are waiting for them, TEMPEST had kind words to say. "We wish to showcase various songs and performances along with many elements that will energize and touch people and bring out the fun and cool," shared Hyuk. Taerae added, "We, TEMPEST, will continue to pursue our path and show continual progress by developing more tracks and concepts that will captivate you."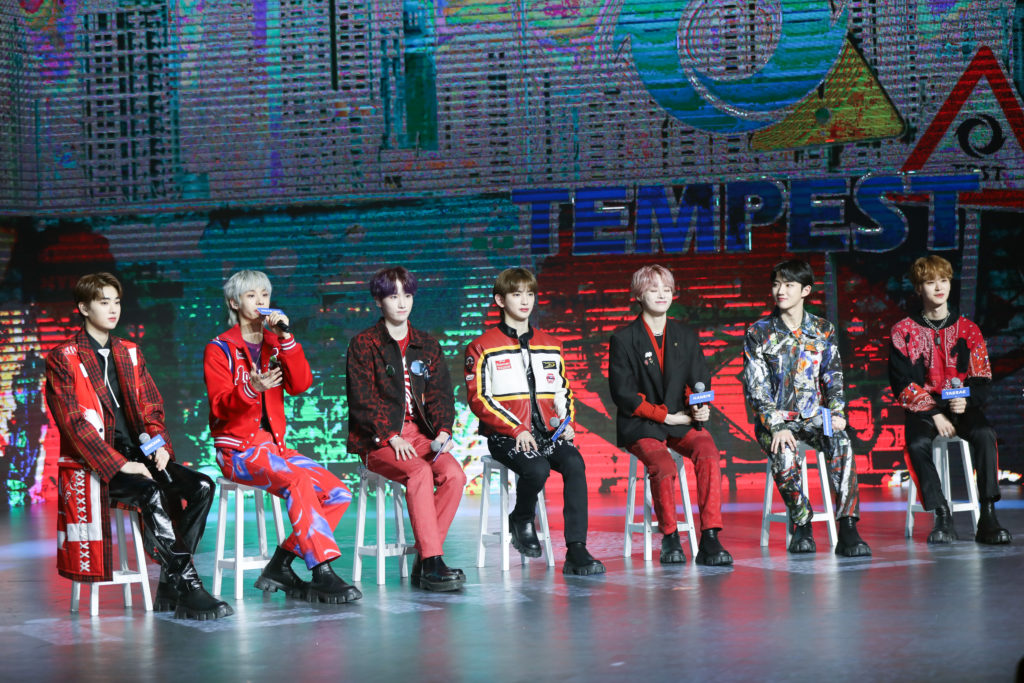 As much as things have changed for TEMPEST who have finally had their debut, the members' passion and love for fans are as steady as ever. "Thank you for being with us, TEMPEST, from the beginning, for loving us, and for supporting us," shared Eunchan. "Let's stay healthy and be with each other for a long, long time. We will continue to show you many great aspects of TEMPEST."
There's much to look forward to with TEMPEST. With the music genres they'll explore in the future (Hyeongseop: "I want to try futuristic cyberpunk music,") their rapidly growing and hilarious TikToks, and the stories they choose to share with the world through their music, the tempest they'll create is sure to be a big one. As a group that has fought so hard to make their dreams a reality, TEMPEST is a storm to look out for.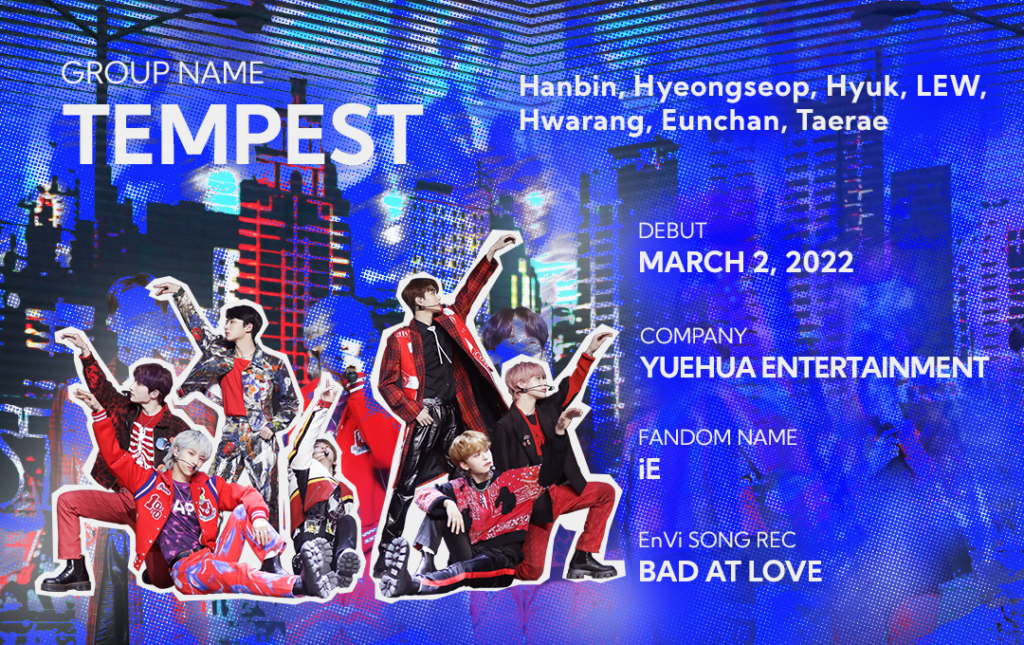 Want more TEMPEST? Check out our review of their debut song "Bad News" here!