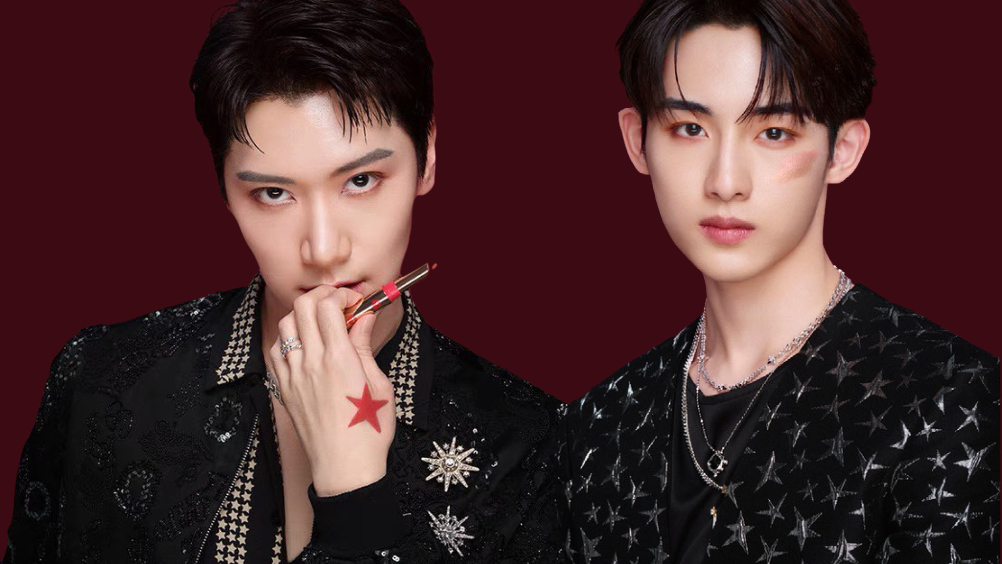 On October 11, 2021, WayV's Ten and Winwin were announced as China's ambassadors for Charlotte Tilbury. The two members stunned in a promotional video posted to the official Weibo account. The duo modeled literal star-studded outfits while presenting their product picks. This collaboration comes in time for the festive season, with the products being geared towards the holiday celebrations.
Perfect Pearl Products
In the video, Winwin displays a beautiful, four-color eyeshadow palette complete with gold, pink, and bronze shimmer colors. While sampling the shadows on his eyes, the shades provide warm tones to compliment any eye color.
The Luxury Palette of Pearls in Celestial Pearl is described as a "pearlescent eyeshadow palette including pearly pink, gold and rose-gold." The product comes in two color variations and promises to brighten up one's eyes to create a magical look. Pigments are "pearlised" to furnish the luxurious effect. Packaged with a star-print design, the palette promises to be "the STAR of every makeup look this holiday season!"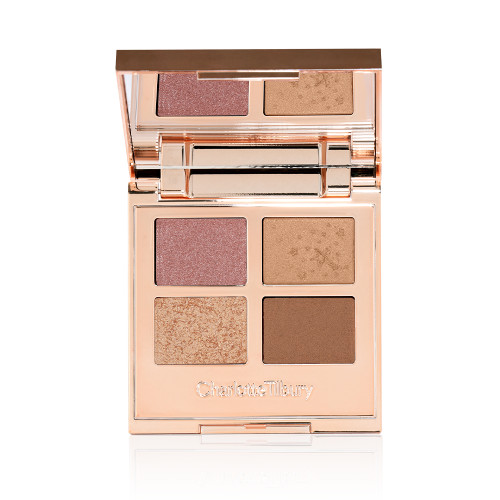 Charlotte Tilbury's The Luxury Palette of Pearls
Pucker Up
Ten modeled the Limitless Lips lipstick in the shade Cherry Dream. Cased in a gold cylinder decorated with tiny red lips, it sticks true to the brand and collection.
The product provides a soft, sheer but buildable, matte finish. It promises "flawless-looking, fuller lips" and is described as a "long-lasting matte" lip product. The collection holds five shades, all on the red-pink spectrum, with the names reflecting the festive vibes—Berry Lucky, Best Wishes, Everlasting Blossom and, the limited edition shade, Love Flame.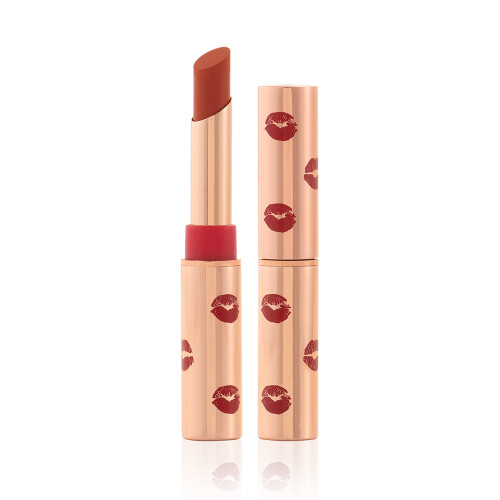 Charlotte Tilbury's Limitless Lucky Lips
Fan Are Excited, Too
After the news was released, fans flocked to pre-order the products.
Many fans congratulated the pair.
Others shared witty posts regarding their excitement for the collaboration and products.
The announcement even inspired fan art of the members!
To read more about idol beauty brand collaborations, click here!
Images courtesy of Charlotte Tilbury, graphic by Sabrina.