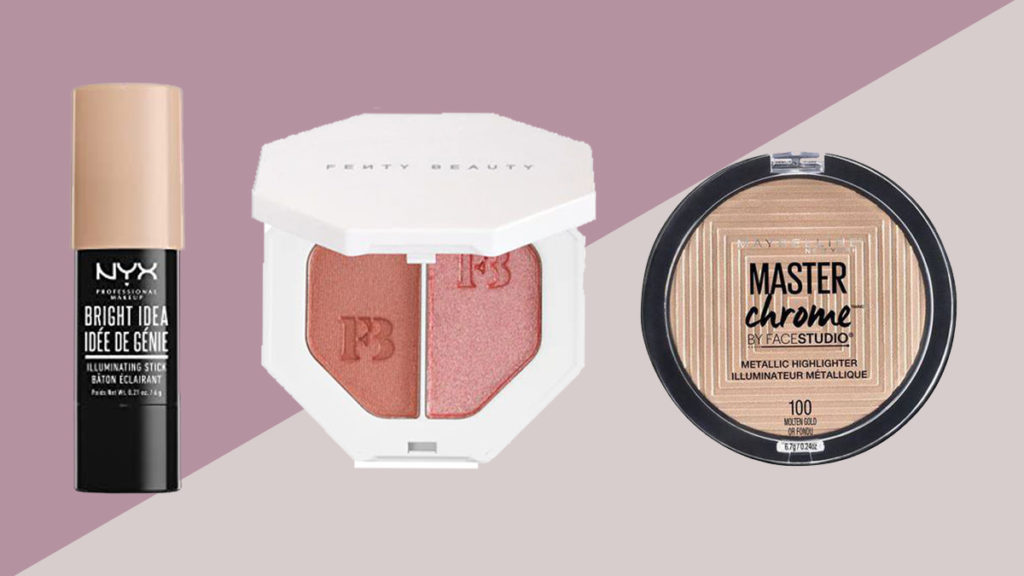 This month, we've been in love with glowy skin. We couldn't help but sit down, kick back, and take in everyone's glow — from Kun's dewy base to Rose's shoulder sheen. We've decided to recommend some of our favorite highlighters to help you reach the same glisten. If you try any of these products, make sure to let us know what you think by tagging our socials @ncity_mag and using the hashtag #EnVi!
Name: Taylor Louise 
Handle: @taylor_louisem
Bias: Mark Lee
Product: Iconic London Illuminator
This product is essentially the only highlighter drops you'll ever need, and is one of my staples. Since I first used it, I can't get enough, and I use it nearly every day—even if I wear nothing else because the drops give me such a natural and healthy glow. These highlighter drops are the perfect formula too. They're super pigmented and really easy to blend. I use them both in my base and as a standard highlighter. You can mix them with other products and they combine well with nearly everything. One bottle lasts a very long time, making its price point of $42 worth it—of course, you should always stick to the shelf life of a product. This particular brand also stocks other amazing highlighters such as powers and even products for your body.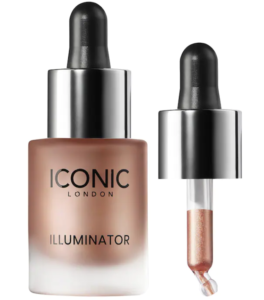 Product: Fenty Beauty's Killawatt Freestyles Highlighter 
Just like its name suggests, this highlighter is perfect for anyone who loves to freestyle with their makeup. Currently, it comes in nine shades, with five of the shades being duos, meaning two different finishes. I love the duos for this reason—I can use each finish depending on the look I'm creating. In terms of formula, it's super easy to blend and it's not dry at all! As far as powder products go, it's very creamy. Extra points go to it because it's FENTY!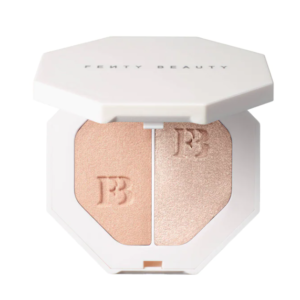 Name: Ellie
Handle: @Filthydinosaurs
Bias: Taeyong 
Product: Maybelline Master Chrome Metallic Highlighter
The Maybelline Master Chrome Metallic Highlighter is an affordable pick that will have you glowing. At the price point of $9.99, you can guarantee shine and brilliance in your makeup. The highlighter comes in four different shades molten gold, molten peach, molten rose gold, and molten topaz. With this product, you can make your skin luminous. A little goes a long way with this product. Not only is it lightweight, but it's very easy to also blend into your makeup look.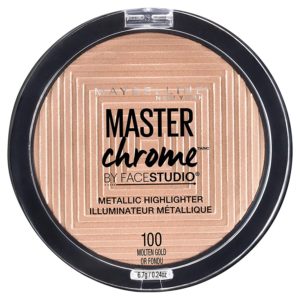 Product: G4E Beauty Highlighter
The G4E beauty highlighter is a loose highlighter that packs a punch. With bold shine and pigment, you will be able to radiate glow. The highlighter is buildable and soft on the skin. Because it's very buildable, it allows for control over the look you want to create. Want a soft glam look? This is the go-to highlighter. Or are you looking for full glam? The highlighter's versatility allows it to fit any look. It also comes in eight shades to fit your desired look.
View this post on Instagram
Name: Annie
Handle: @_whoisannie
Bias: Jaehyun, Haechan, Ten
Product: NYX Bright Idea Illuminating Stick in Chardonnay Shimmer
I love a natural glow in makeup and I always make sure to find the right places in my face, where the light hits, to apply. Because of that, I prefer a cream highlighter. This type of formula is natural and soft and doesn't emphasize skin texture as much as powder. The Nyx illuminating stick in chardonnay shimmer is perfect for neutral skin tones. It's a rose gold shade that looks nice when you apply blush or bronzer across your face to give you a sun-kissed appearance—my favorite everyday makeup look.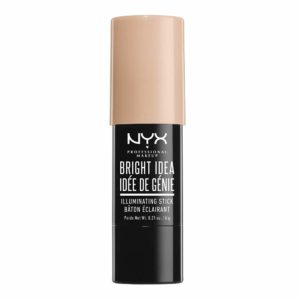 Name: Aaliya 
Handle: @markleesmama
Bias: Mark and Johnny
Product: Juvia's Place the Nubian 2 Palette 
See I'm joining the highlight game late, I've experimented with highlighters in the past and dropped them because they either one separated my makeup, two it looked like dry patches on my face because of how light they were, or three they made my face look muddy because they were too dark. It took me a while to find a holy grail highlighter, but in 2021 I found it! The Nubian 2 Palette by Juvia's Place had exactly the highlight shade I was looking for! I am brown-skinned with a warm/ neutral undertone and I had unexpectedly found a highlighter that compliments my skin in this shadow palette! The color "Zuri" gives me a natural highlight and doesn't leave behind a cast on my face. This palette contains 8 shimmer shades and 5 of them can be used as a highlight for medium, deep and dark-skinned people. The palette that I bought with full intentions of using it as an eyeshadow palette solely became my new one-stop for adding highlight and dimension to my face! Don't overlook Juvia's Palace the Nubian 2 Palette!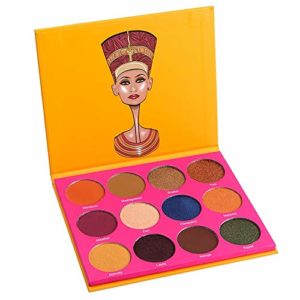 Looking for more things from EnVi Beauty? Take a look at iconic idol's looks that rocked our Women's Month!