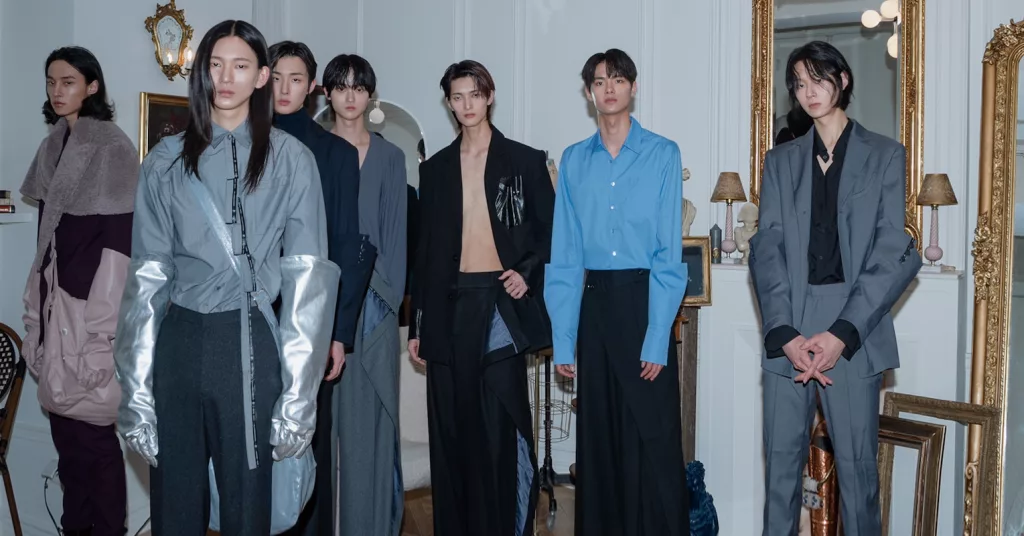 In the latest edition of Rakuten Fashion Week TOKYO, a lineup of budding talents and industry veterans took the stage to present their latest collections. From subversive streetwear and minimalist chic looks to extravagant explorations, each brand and designer showcased their most recent designs throughout the six-day event. As the week comes to a close, EnVi has curated a list of presentations worth revisiting. Scroll down to read the highlights of Tokyo's most famous fashion festival.
SEVESKIG
Known for unorthodox designs that blend Japanese pop culture with adventurous folk elements and spirituality, SEVESKIG presented an eclectic Fall 2023 collection. The runway showcased a melting pot of dystopian what-ifs, finding musing in topics like industrialization and digitalization. The collection even looked into the cult classic animation film PAPRIKA (2006) for inspiration. The result was a lineup of layered looks that juxtaposed calm earthy tones and bold print patterns with pops of purple. Additionally, the catwalk featured crocheted facial accessories that provided a sense of fantasy. Designs also experimented with volume, padding, and faux fur, mixing eccentric statement looks with a feeling of comfort for wearers.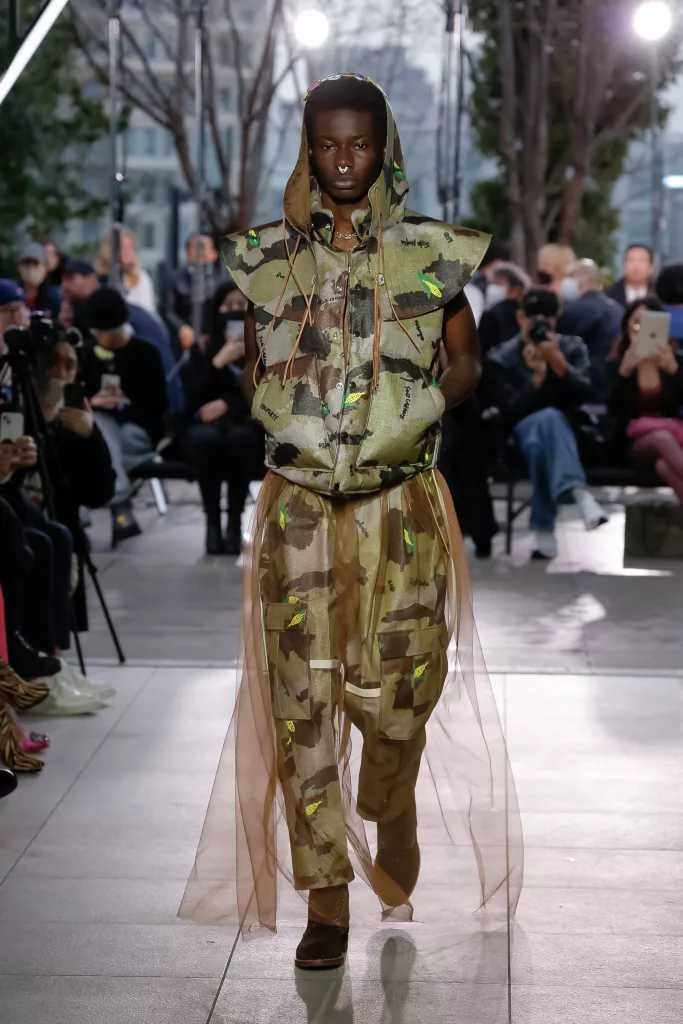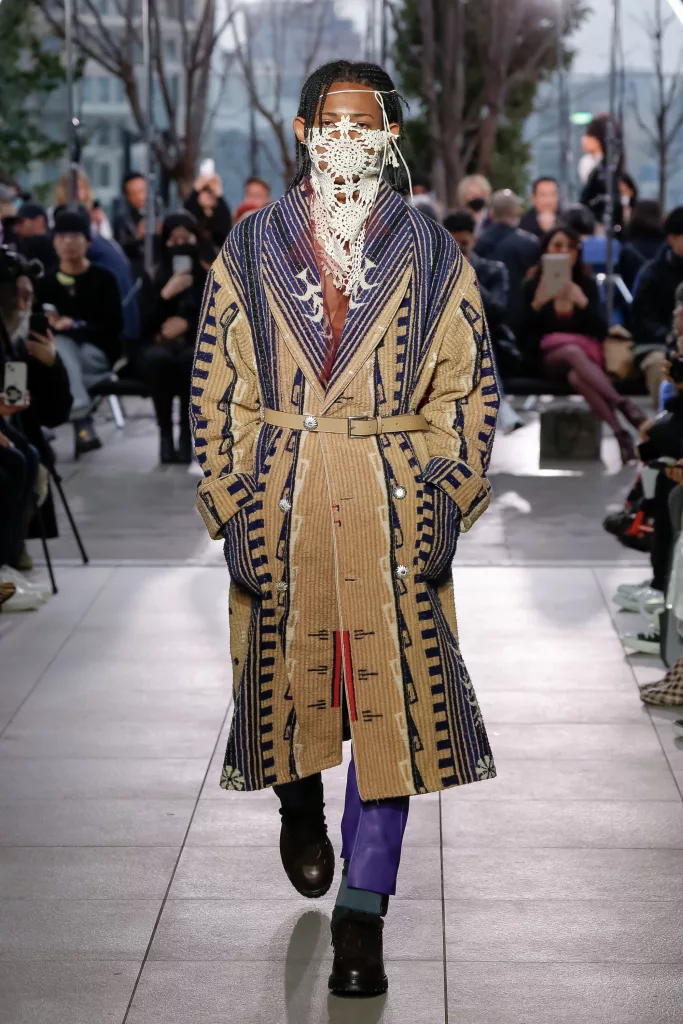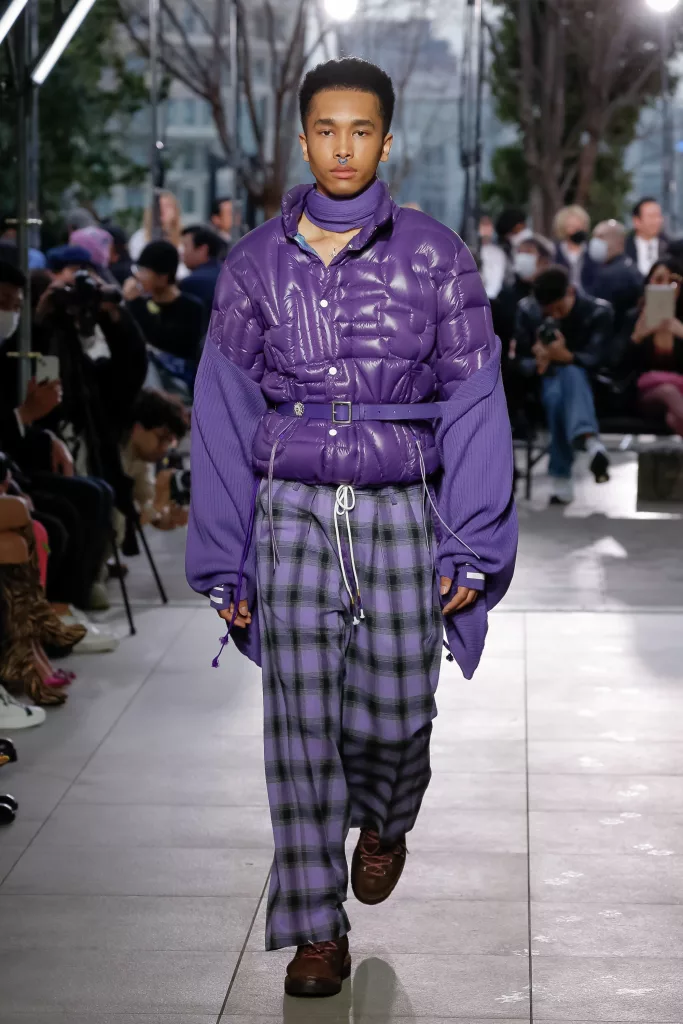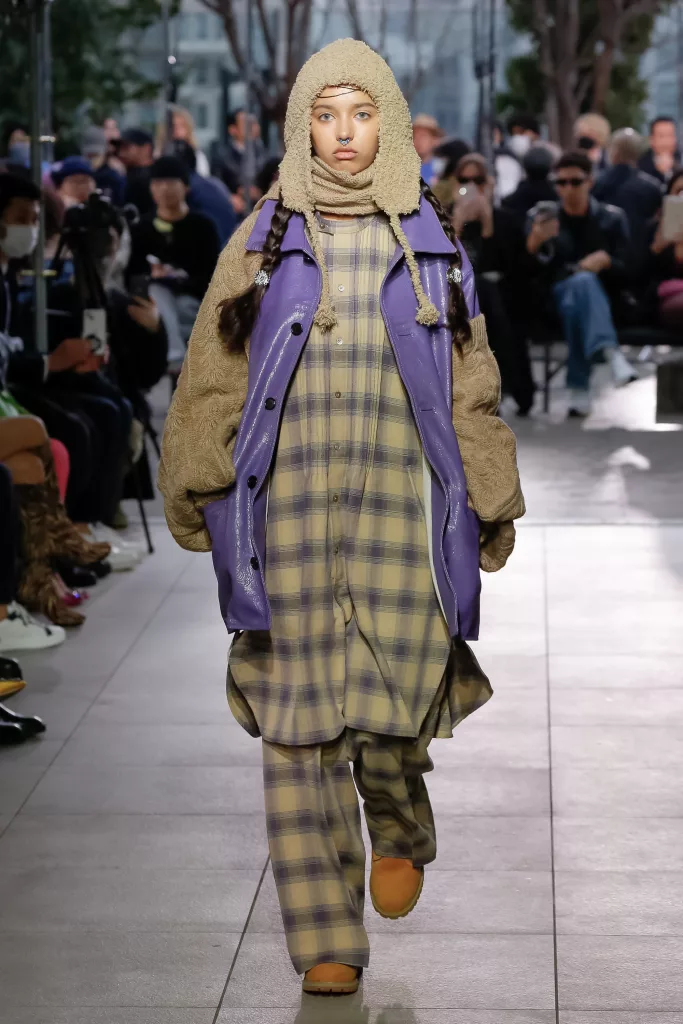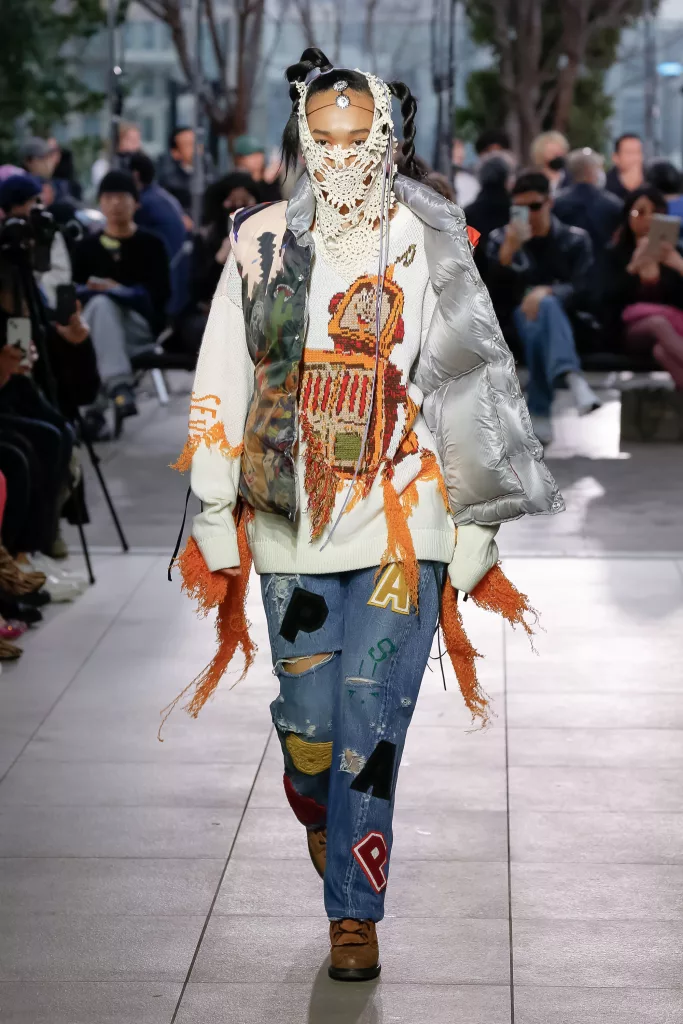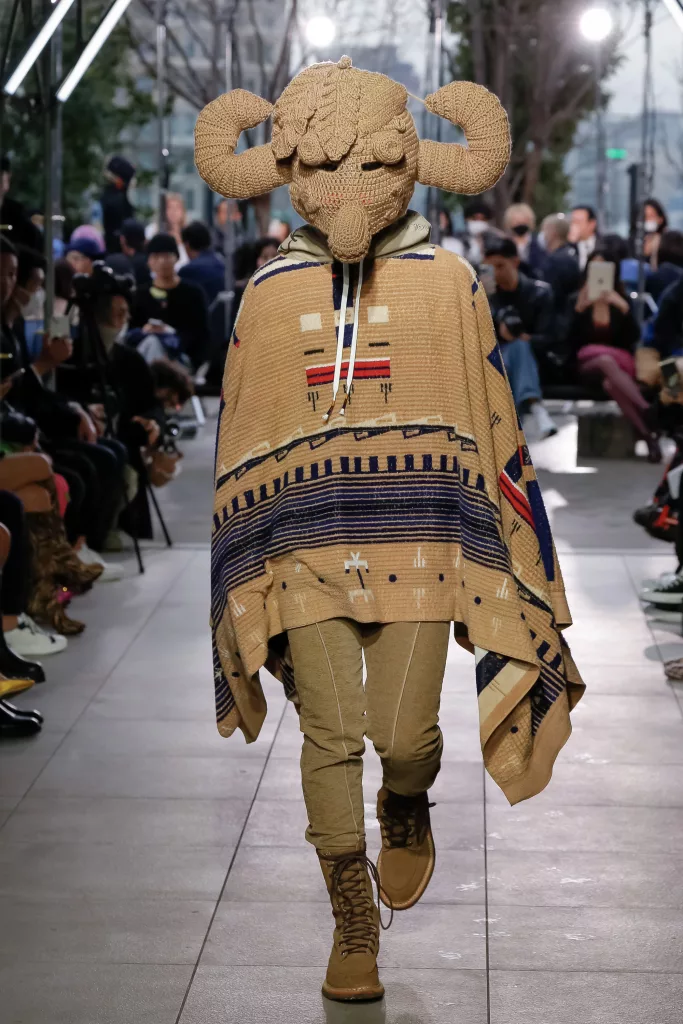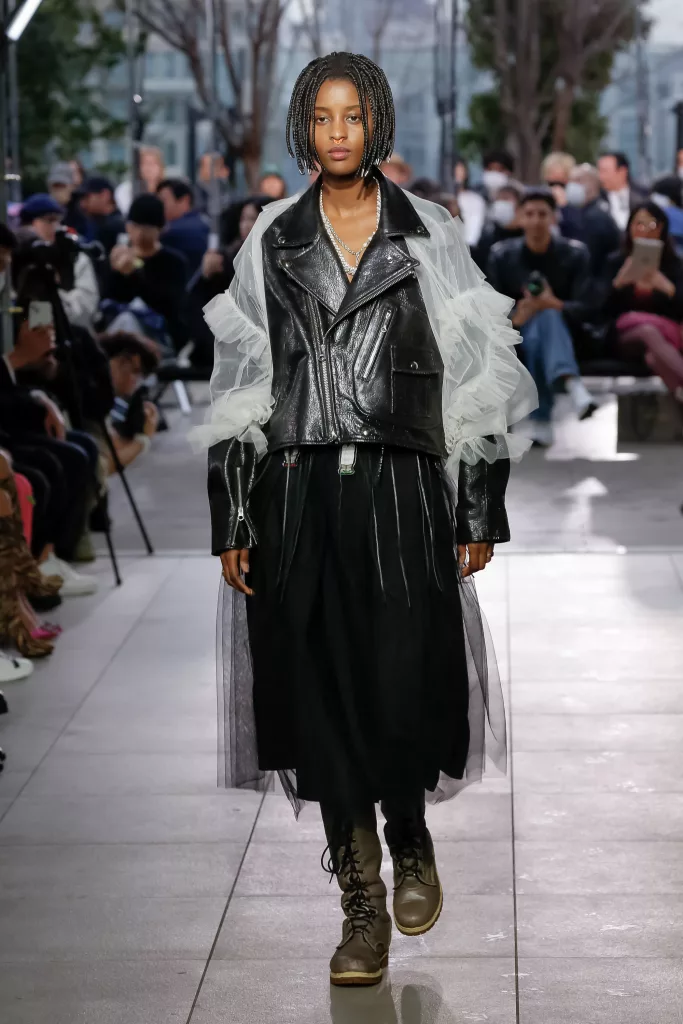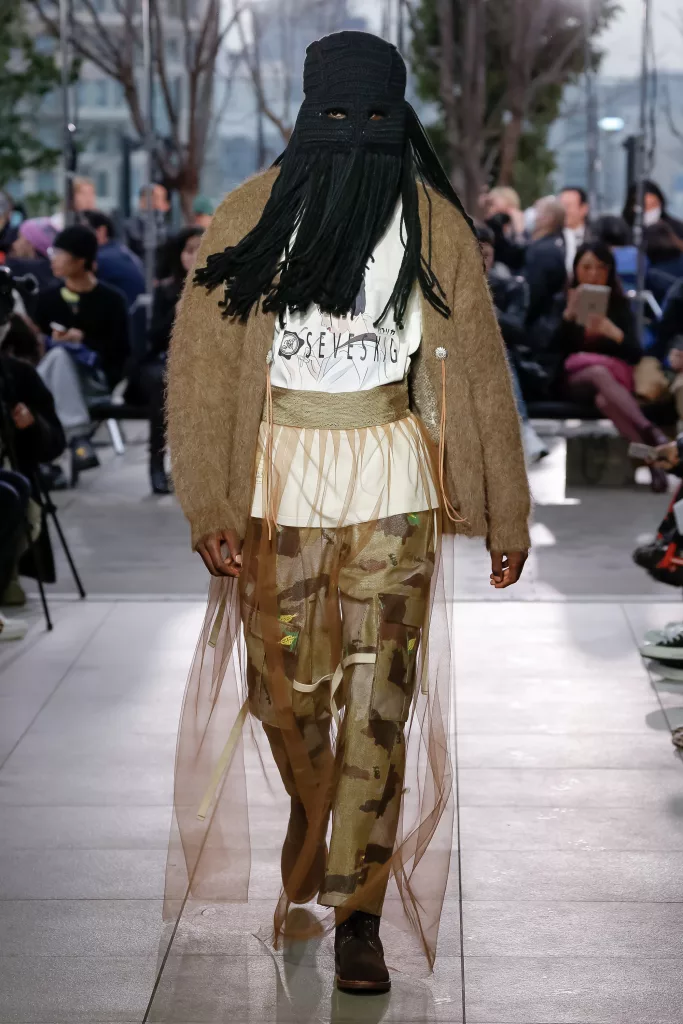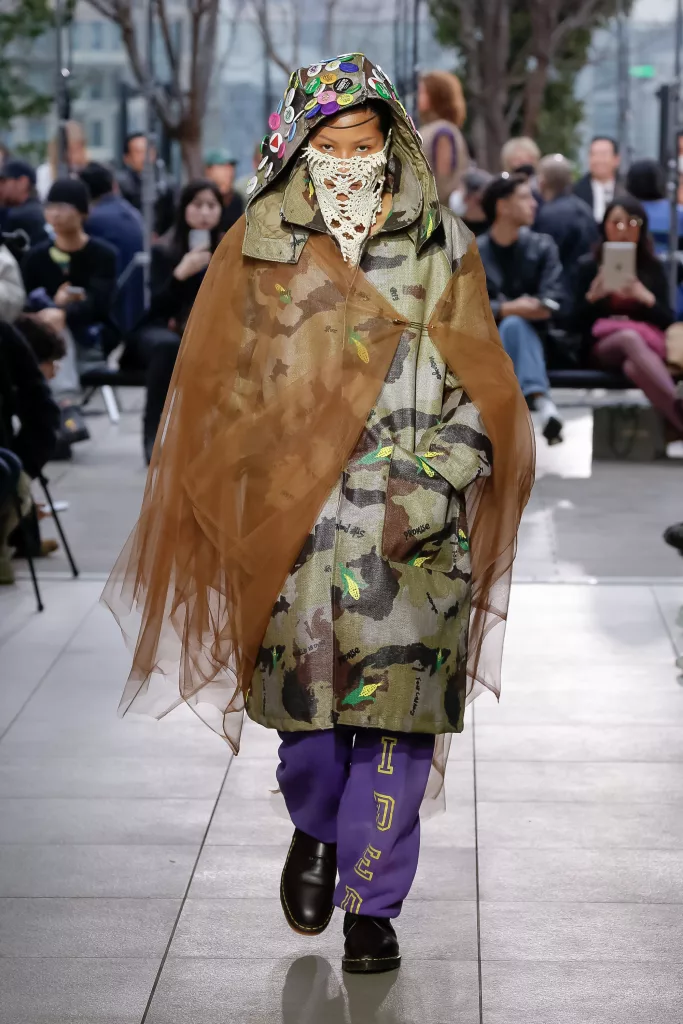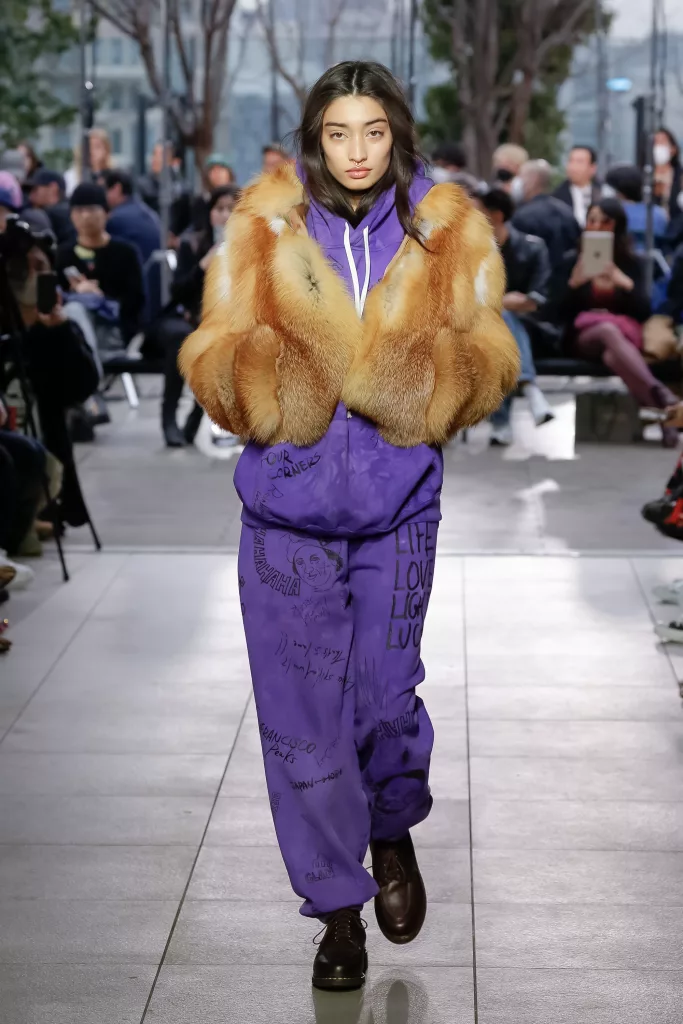 Photos courtesy of SEVESKIG
TANAKA
On March 18, TANAKA presented its Fall-Winter 2023 collection, titled "TO LIVE." The youthful clothing brand energized the runway with varsity jackets, creative denim, and colorful designs. The collection featured a series of denim suits and pieces with custom motifs created by FAILE, a Brooklyn-based artistic collaboration by Patrick McNeil and Patrick Miller. Touches of plaid and floral motifs brought a modern edge that contrasted against startling silver denim, patchwork fabrics, and puffer jackets.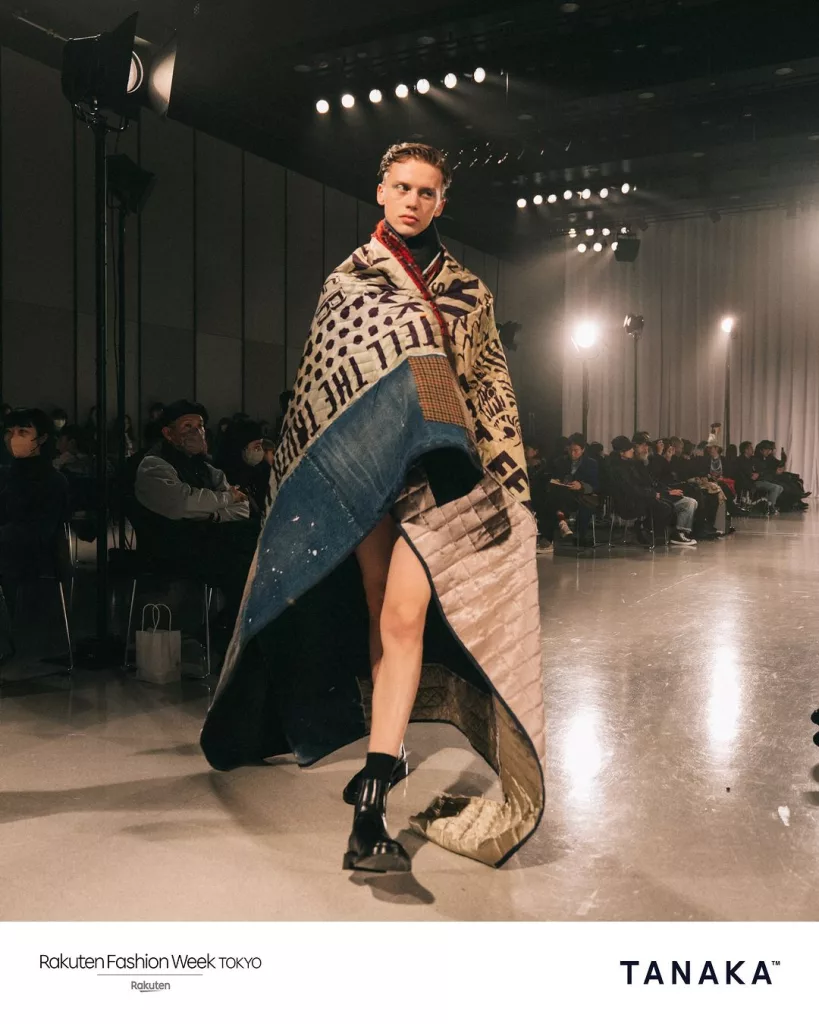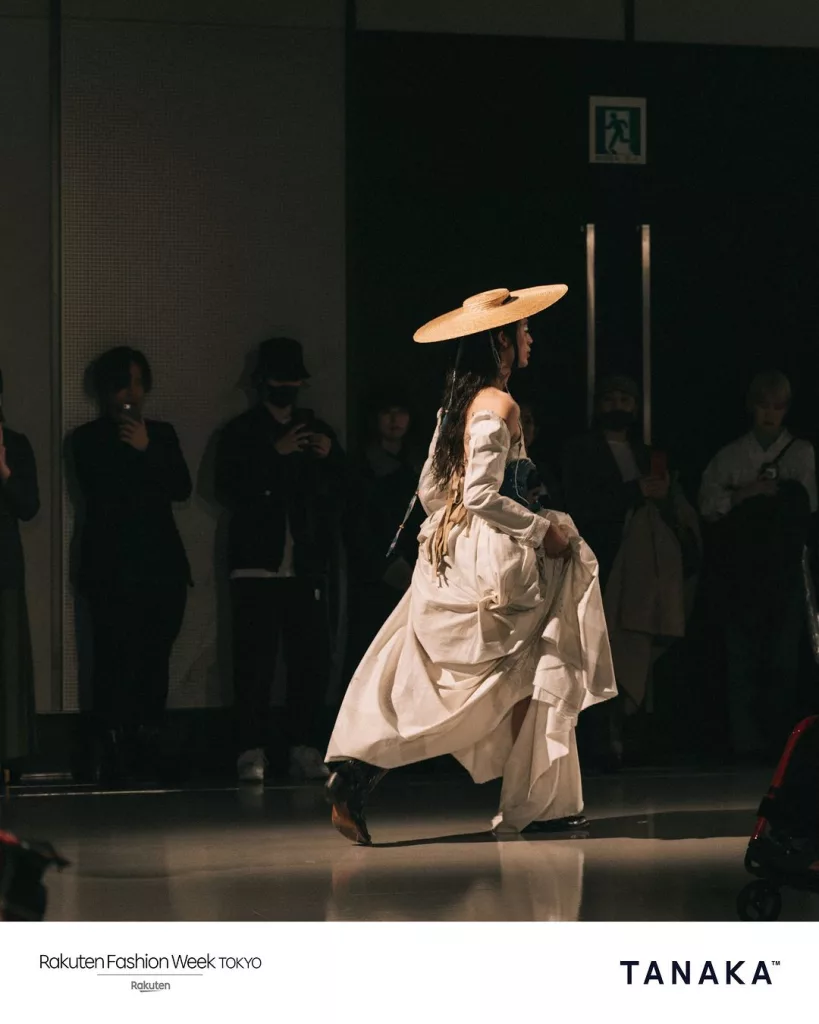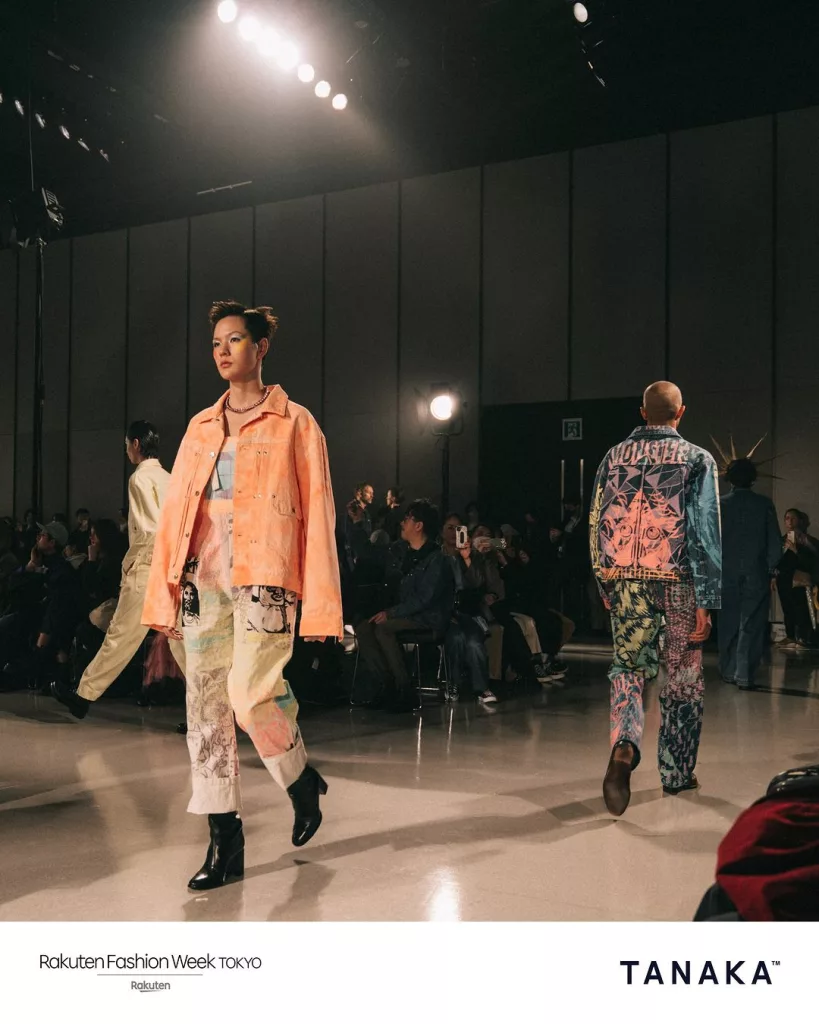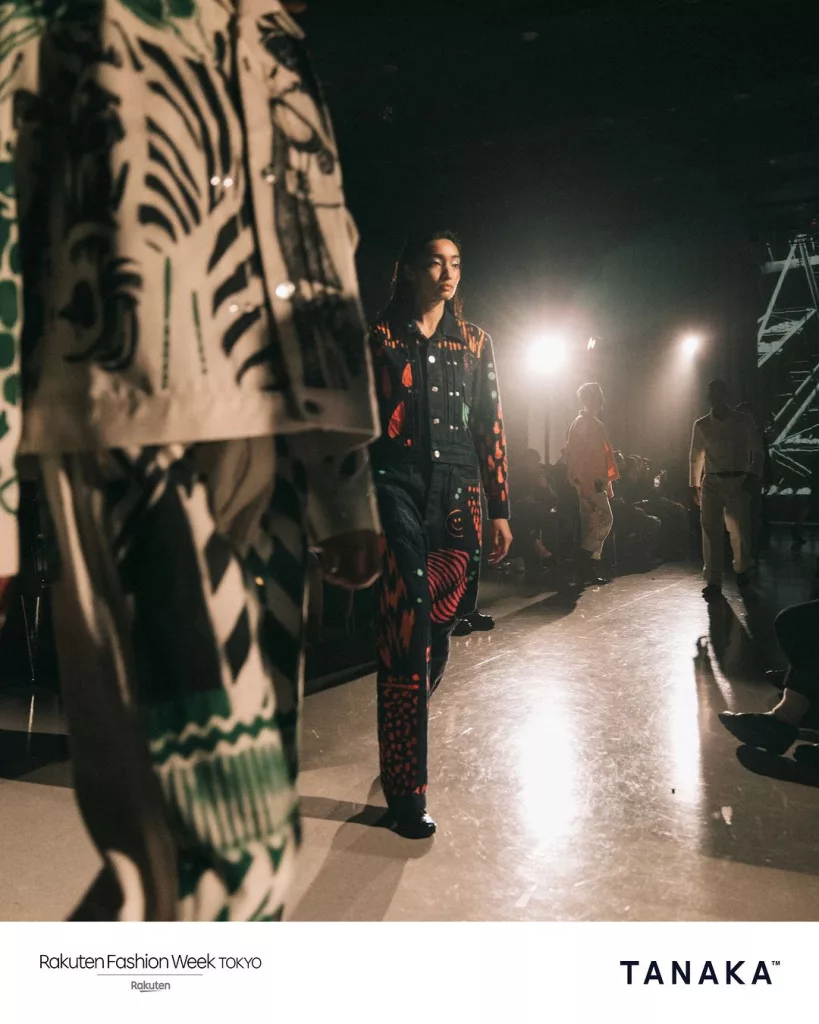 Photos courtesy of TANAKA
DE_CAFFEINE HOMME
Another label unveiling a collection at Rakuten Fashion Week TOKYO was the menswear brand DE_CAFFEINE HOMME. The Fall 2023 line leaned heavily into eveningwear and formal attire. Under the direction of Avizmo Jo, timeless masculine silhouettes were reimagined in unconventional ways. The brand redefined masculinity with the help of pocket detailing, textured patchwork, and skin-baring crops and cuts. The collection featured a predominantly dark color palette, suitable for the colder seasons. However, unexpectedly colorful pieces introduced a mildly playful tone to the otherwise stoic, classy series of looks. These intentionally lighthearted touches reflected Jo's Neodadaist inspirations, diversifying the label's offerings for 2023.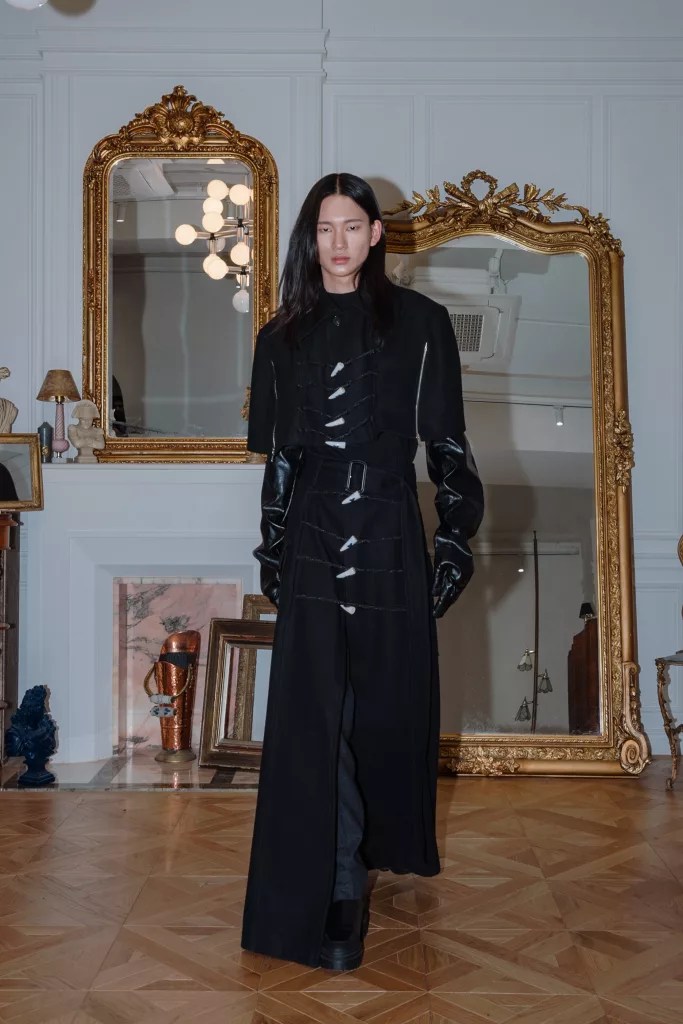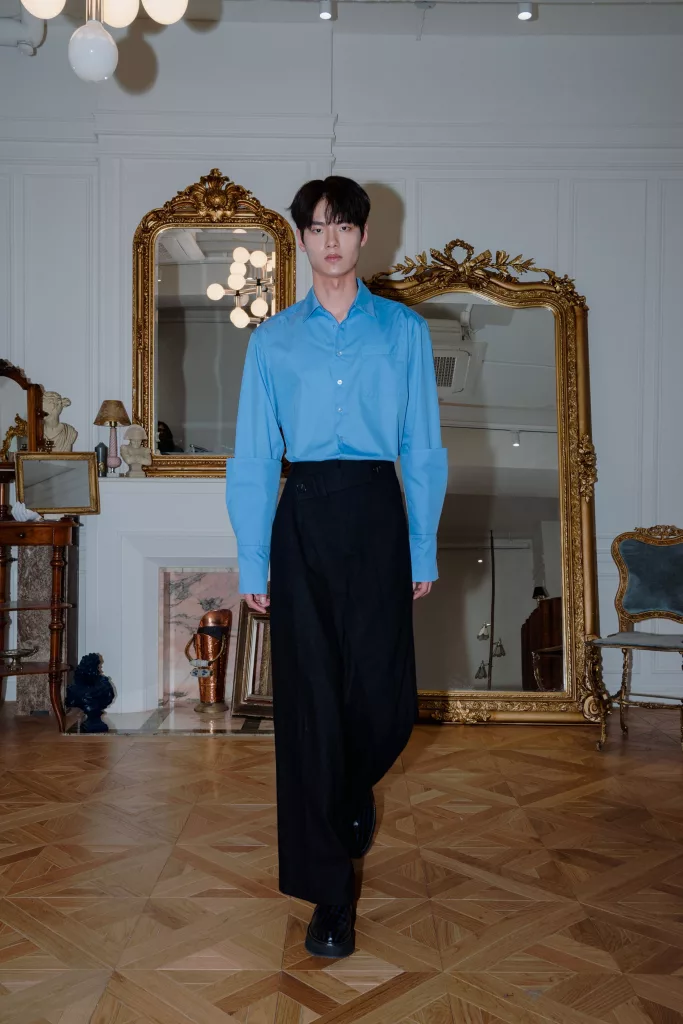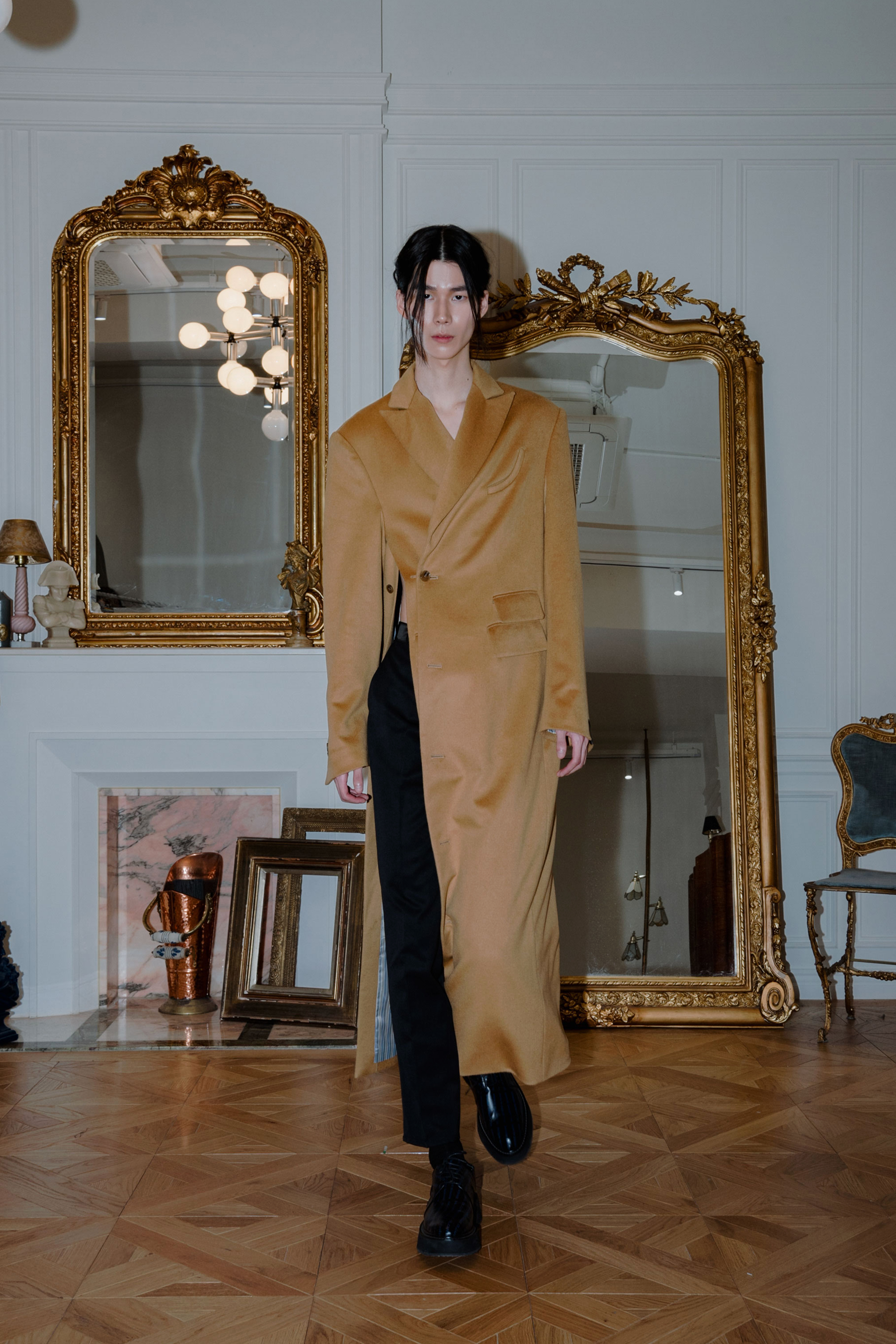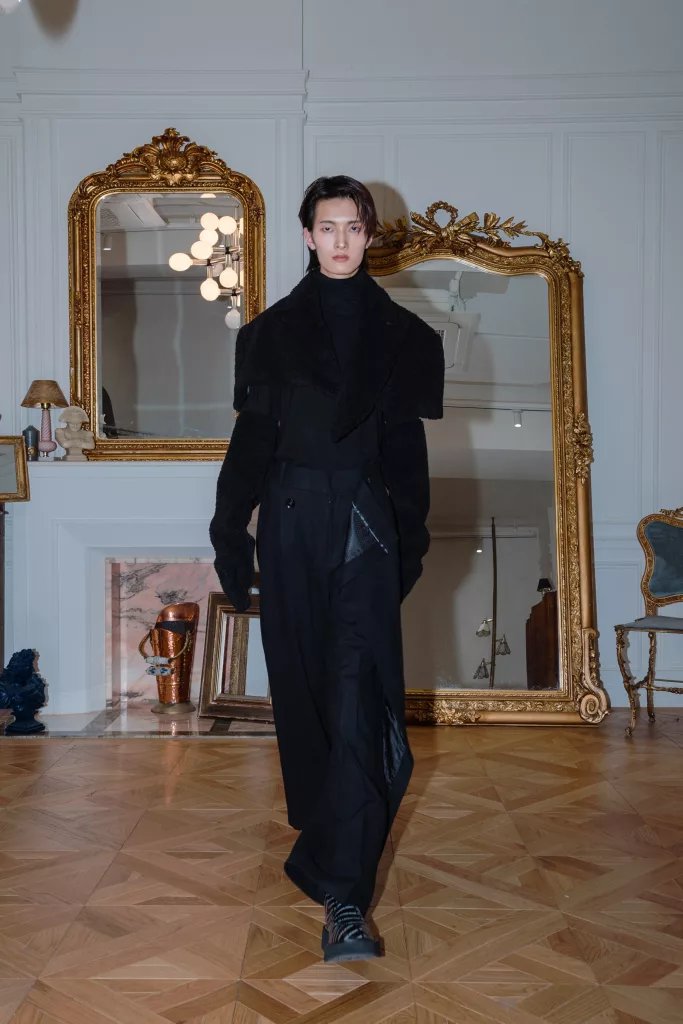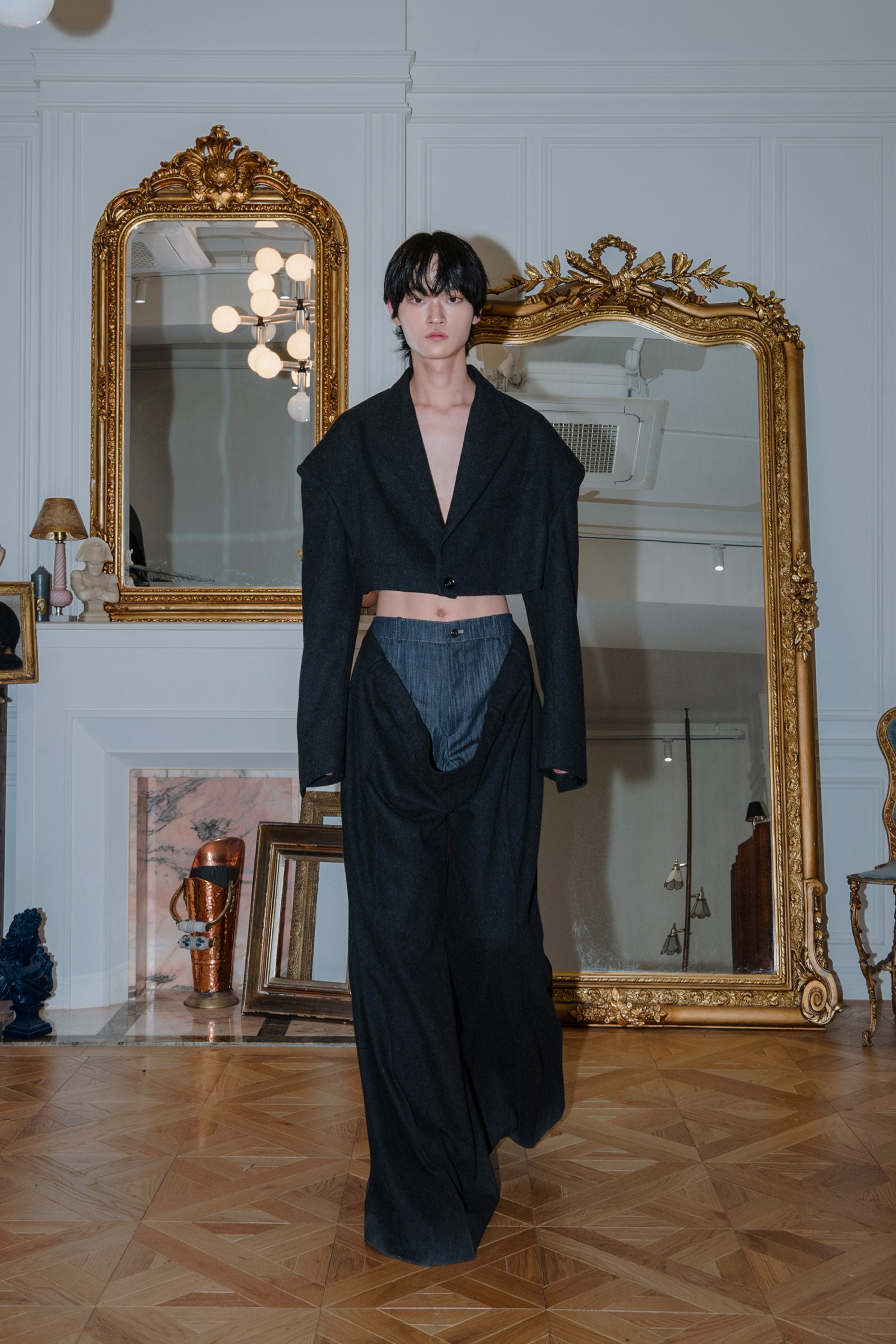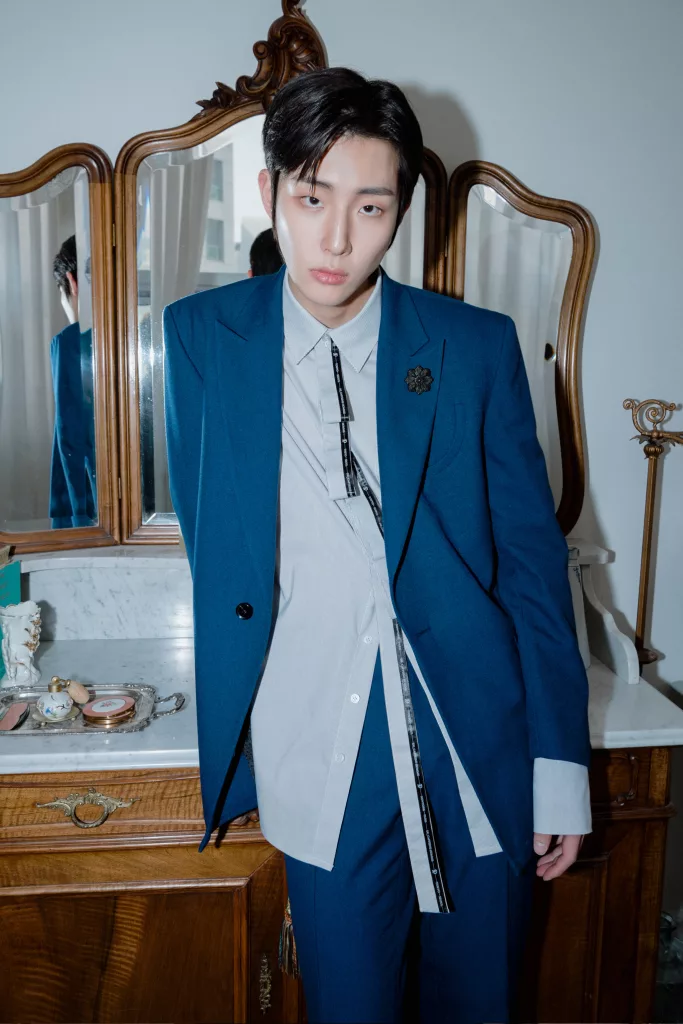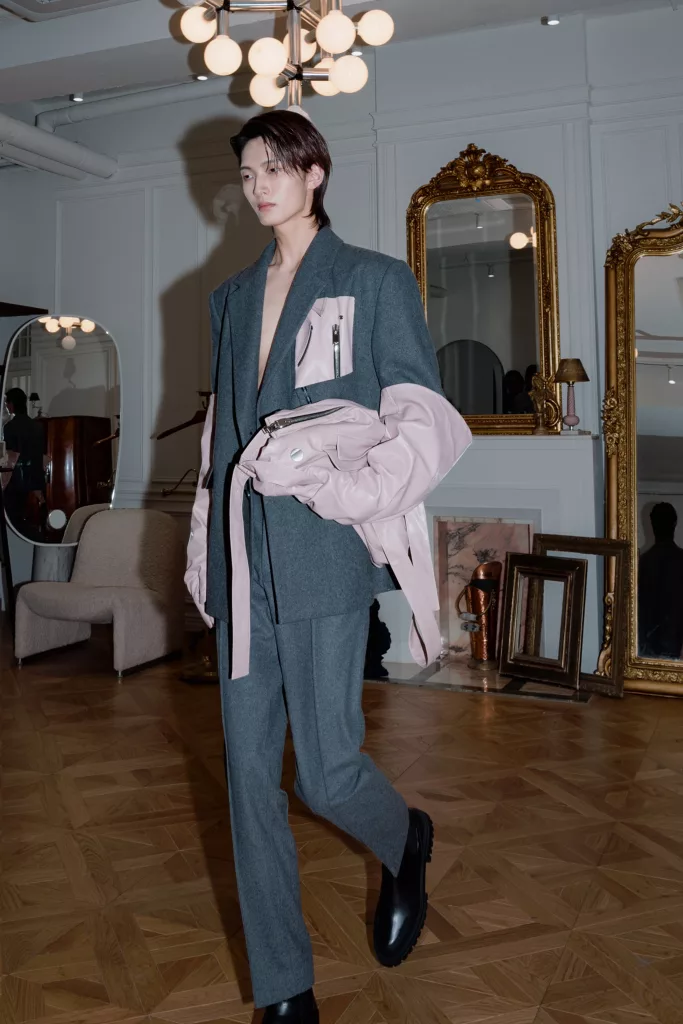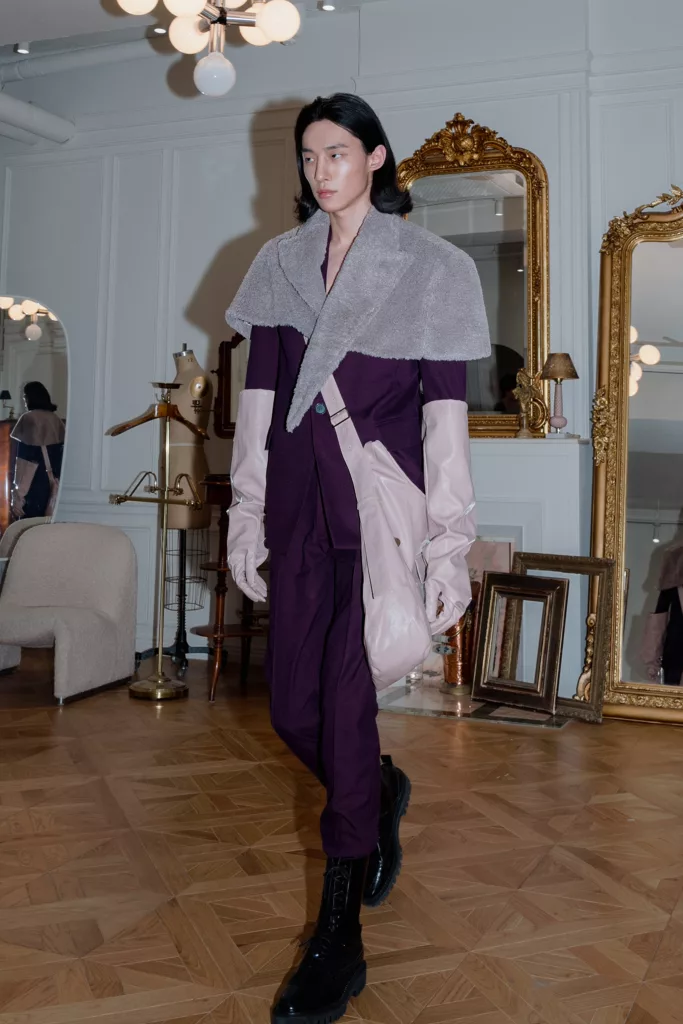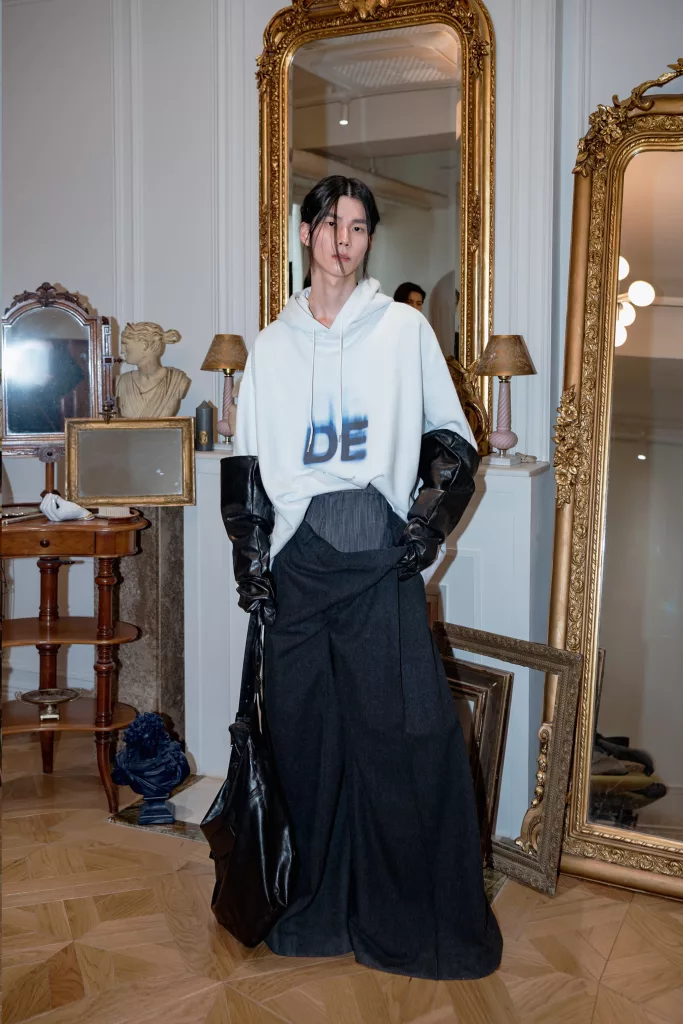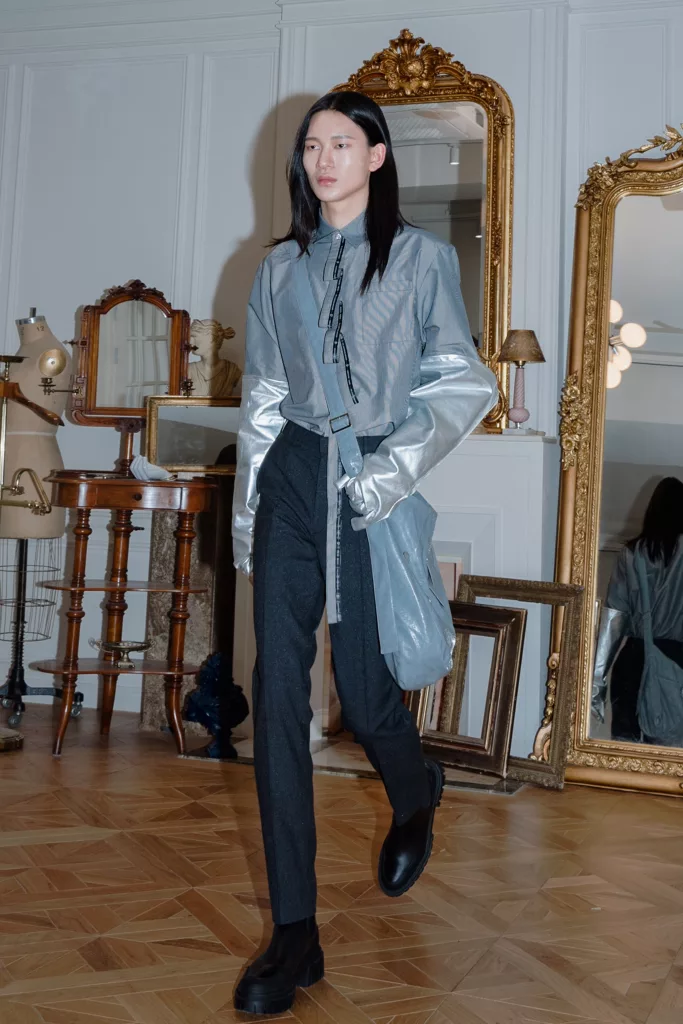 Photos courtesy of DE_CAFFEINE HOMME
TENDER PERSON
For its Fall 2023 collection, TENDER PERSON presented a lineup of bright, lively looks. Founded by Yashige Youto and Bianca in 2014, the brand boasts a unique selection of pieces that aim to bestow confidence to the wearer. By taking inspiration from the events of daily life, the Bunka Fashion College alumni imbue organic colors, patterns, and textures with surreal elements. In their most recent runway, TENDER PERSON adapted Y2K-inspired academia and business casual attire, introducing eye-catching bursts of color to otherwise classic items. Plaid was used on an oversized blazer, a deconstructed skirt, a pair of trousers, and even a button-up flannel shirt. Through the use of vivid colors, whimsical appliques, and mixed textures, Yashige Youto and Bianca created a fun collection that breathes life into the colder seasons.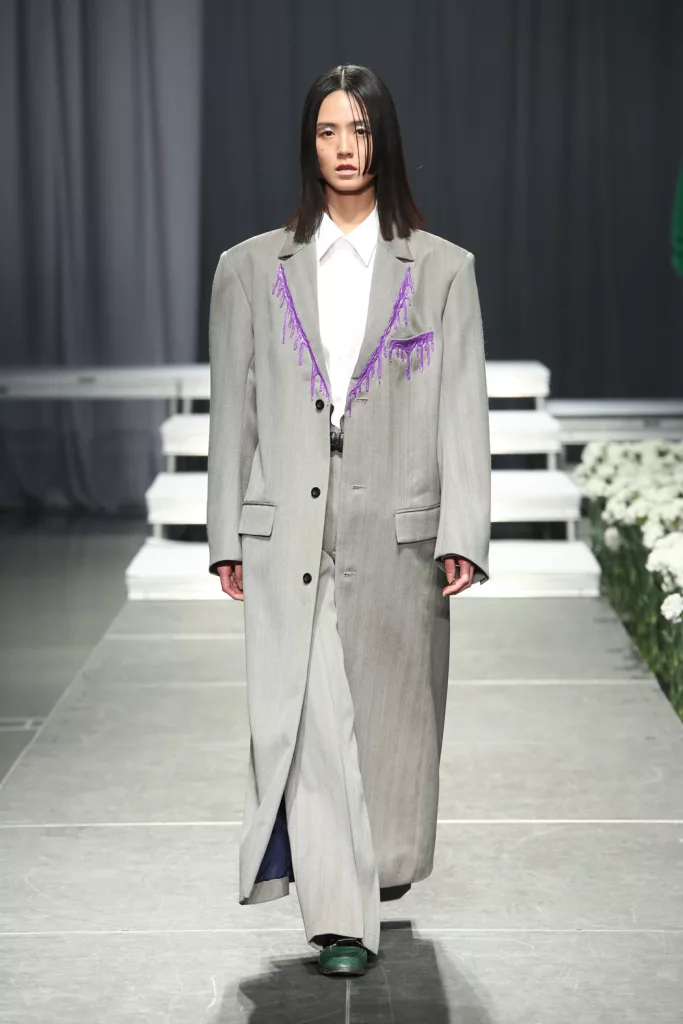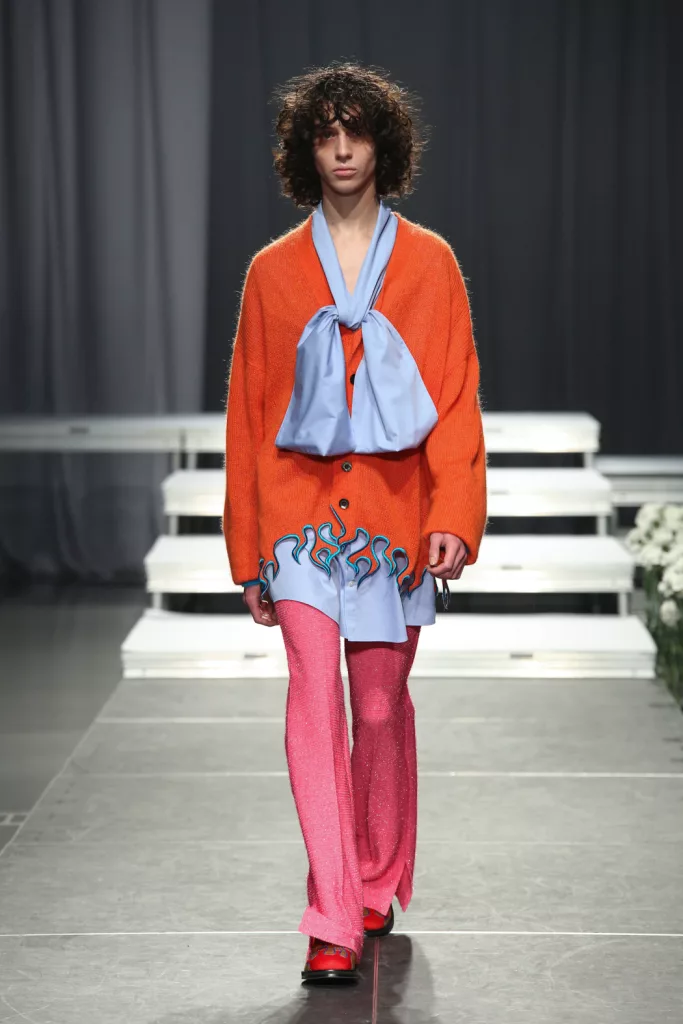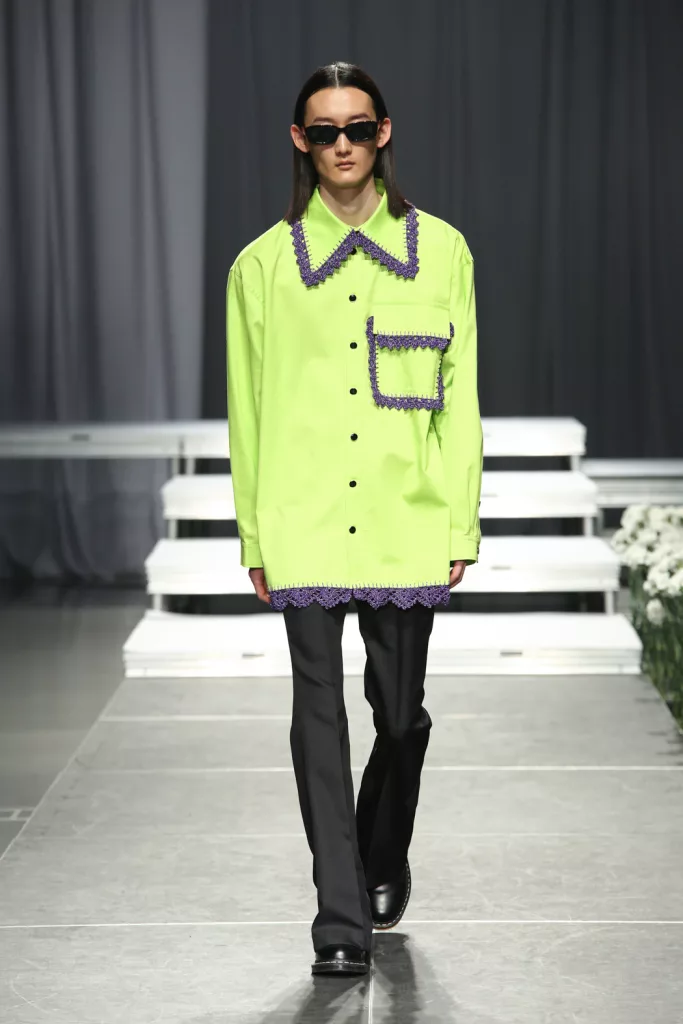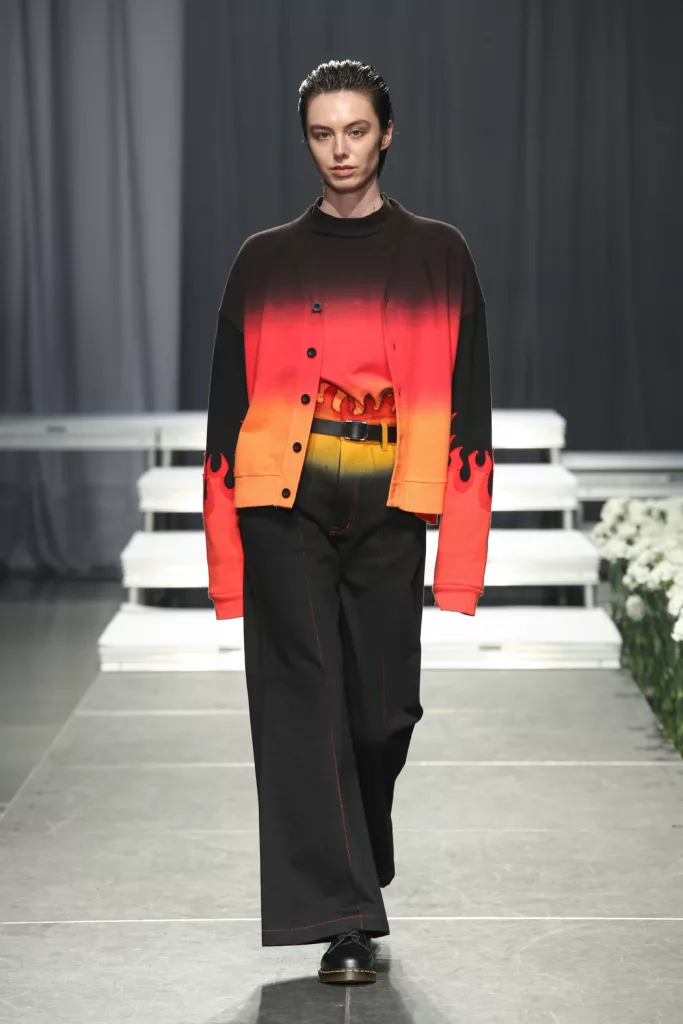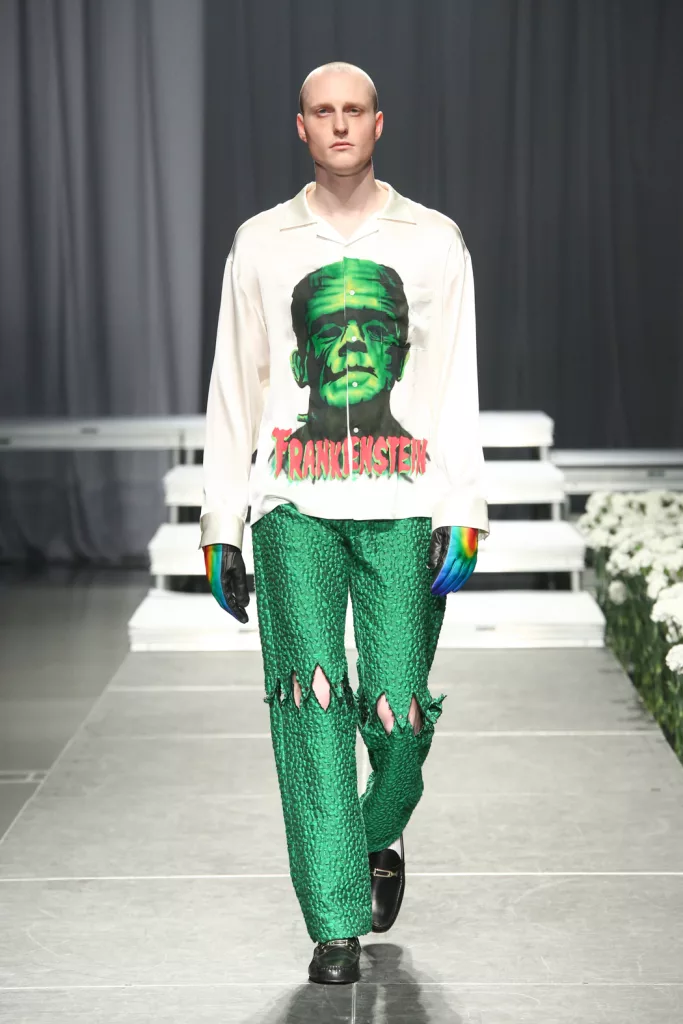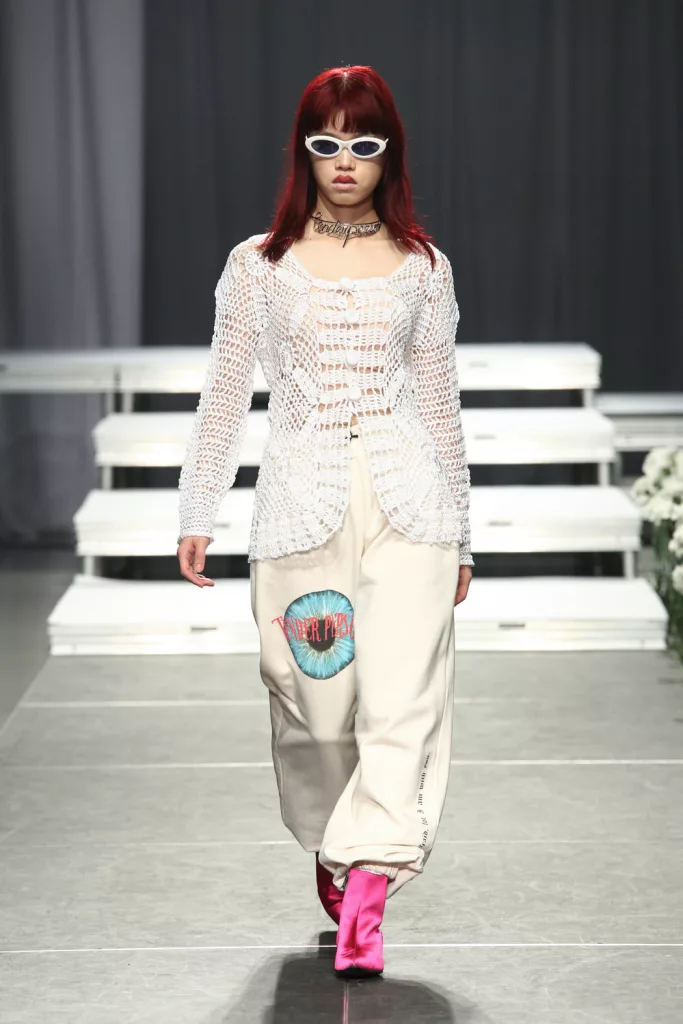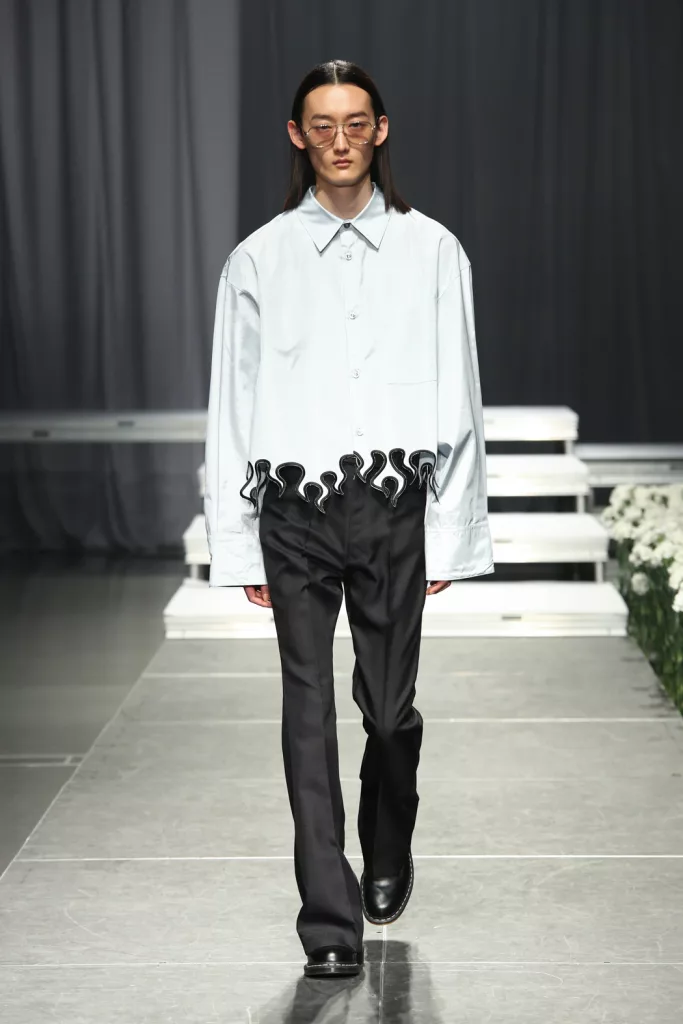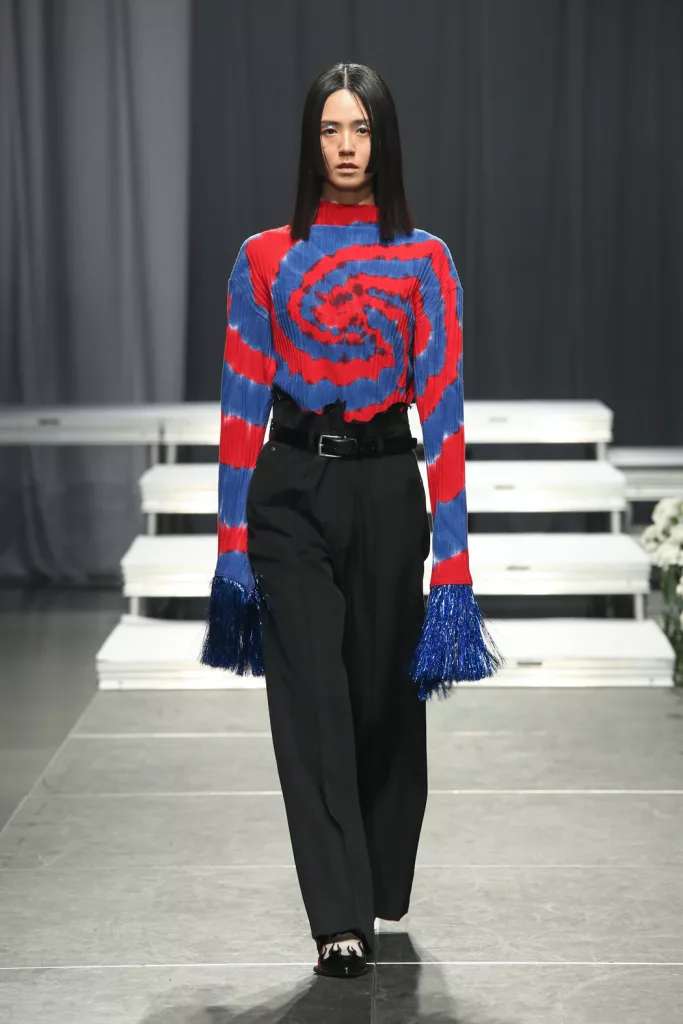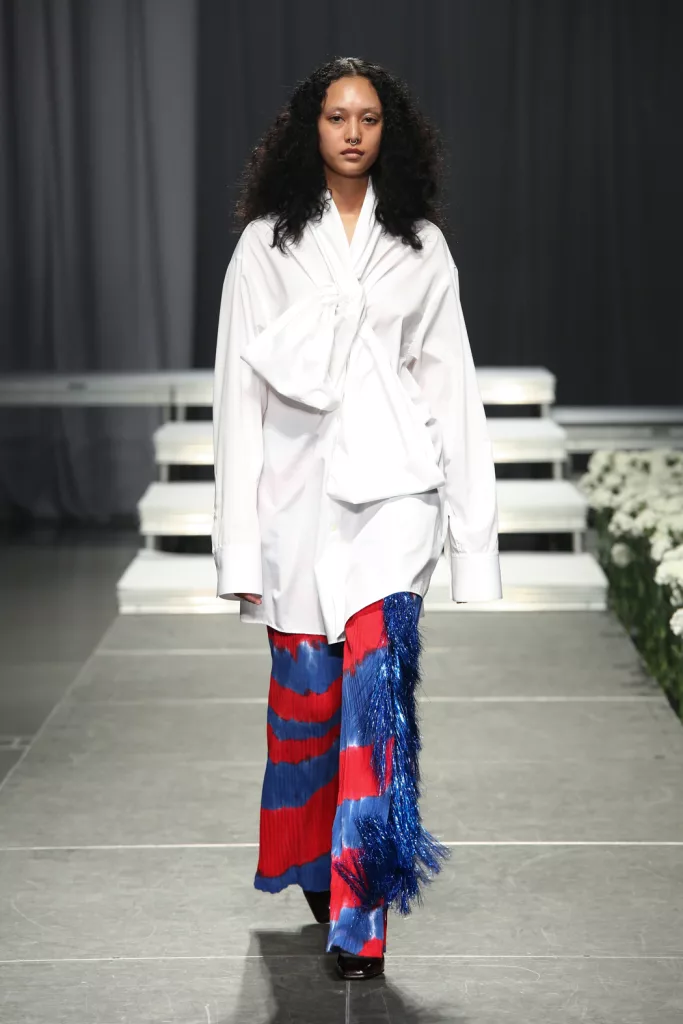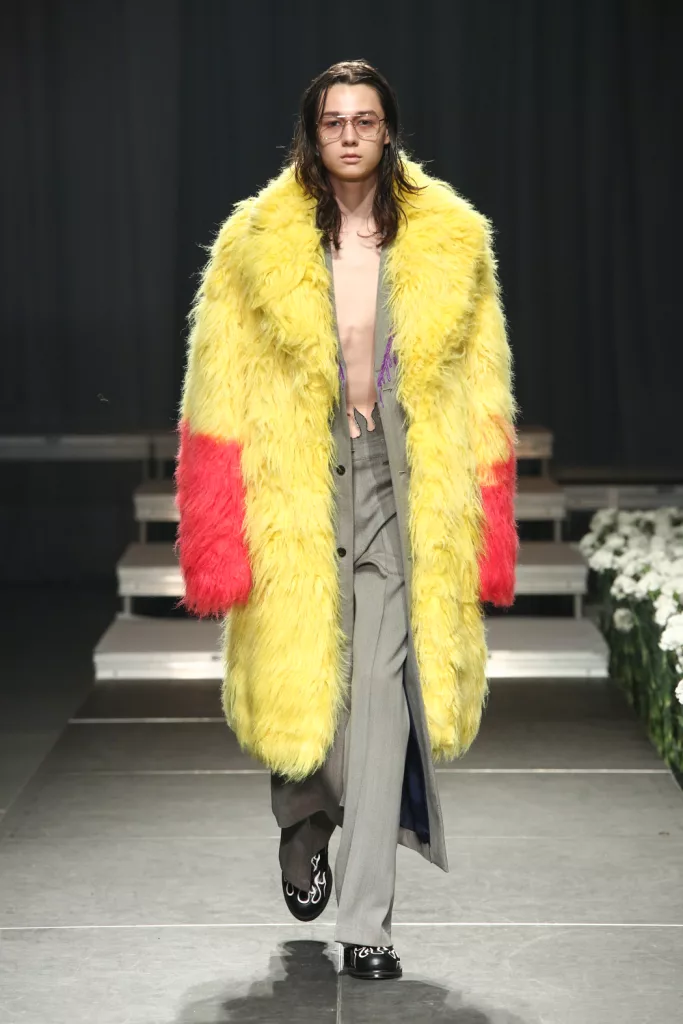 Photos courtesy of TENDER PERSON
ATTACHMENT & VEIN
In a special joint presentation, ATTACHMENT – known for its minimalist and sleek take on fashion — and VEIN — a maestro at subversive subculture clothing — presented their Fall Winter 2023 collection. According to creative director Koki Enomoto, both brands have connected through their outlook on authenticity. For their most recent show, Attachment explored the relationship between humans and nature through the themes of decay and harmony. These inspirations were translated into pieces made of natural fibers, wool, and knitwear, and contrasted with elements such as leather, rugged fabric, and prints. Meanwhile, Vein focused on creating pieces that can adapt to different styles. The brand experimented with hand-dyed wool and gradient jacquard denim. By combining both aesthetics, ATTACHMENT, and VEIN successfully presented a lineup of sleek, contemporary looks that were as fashion-forward as they were innovative.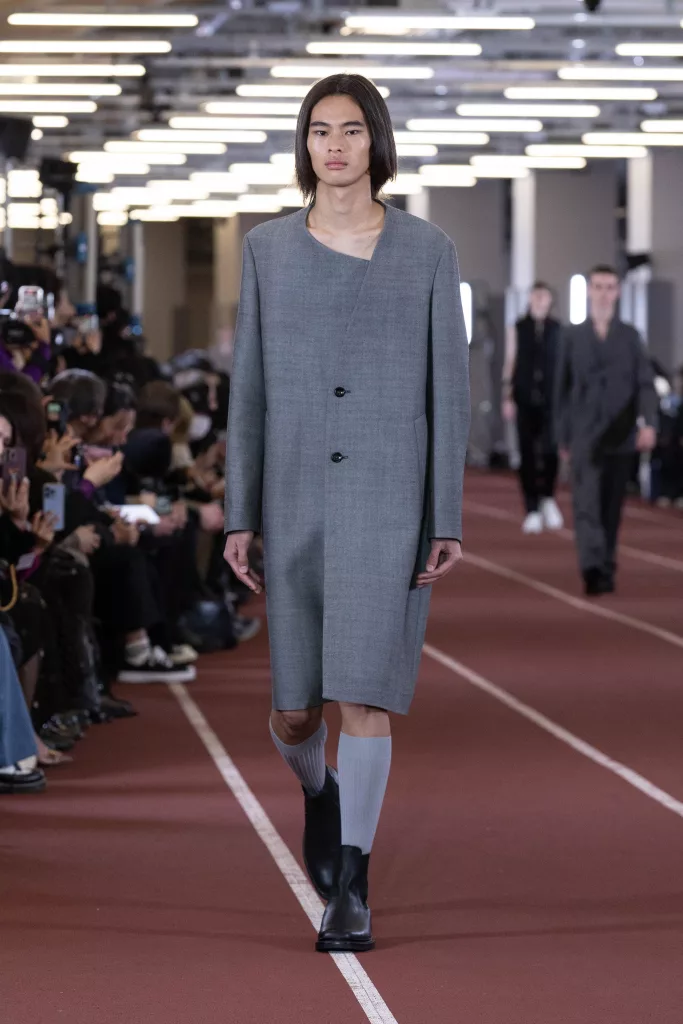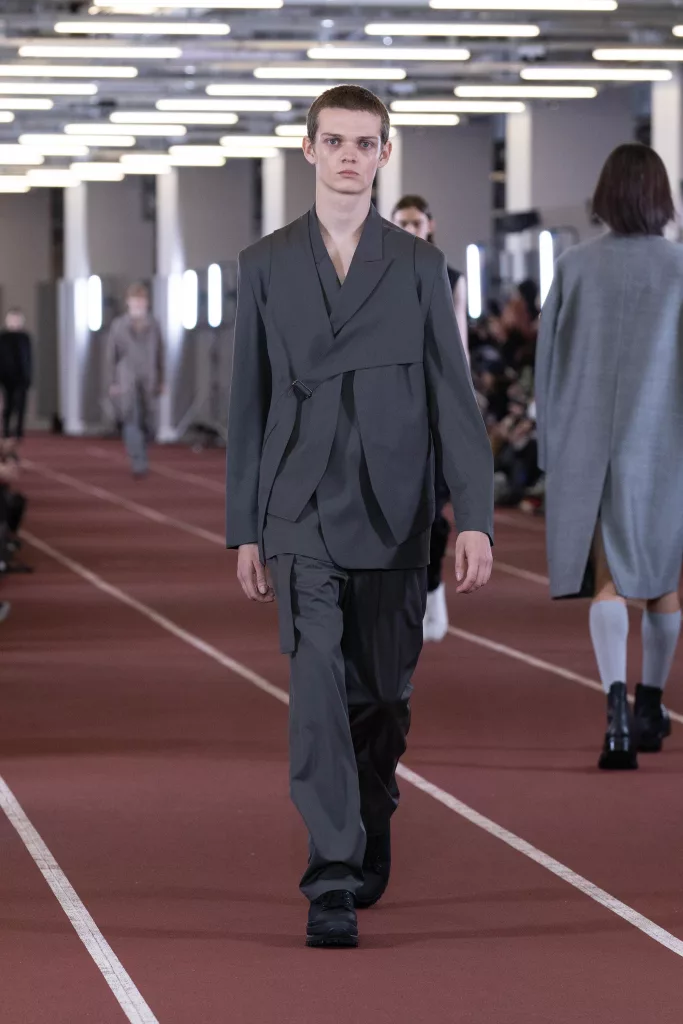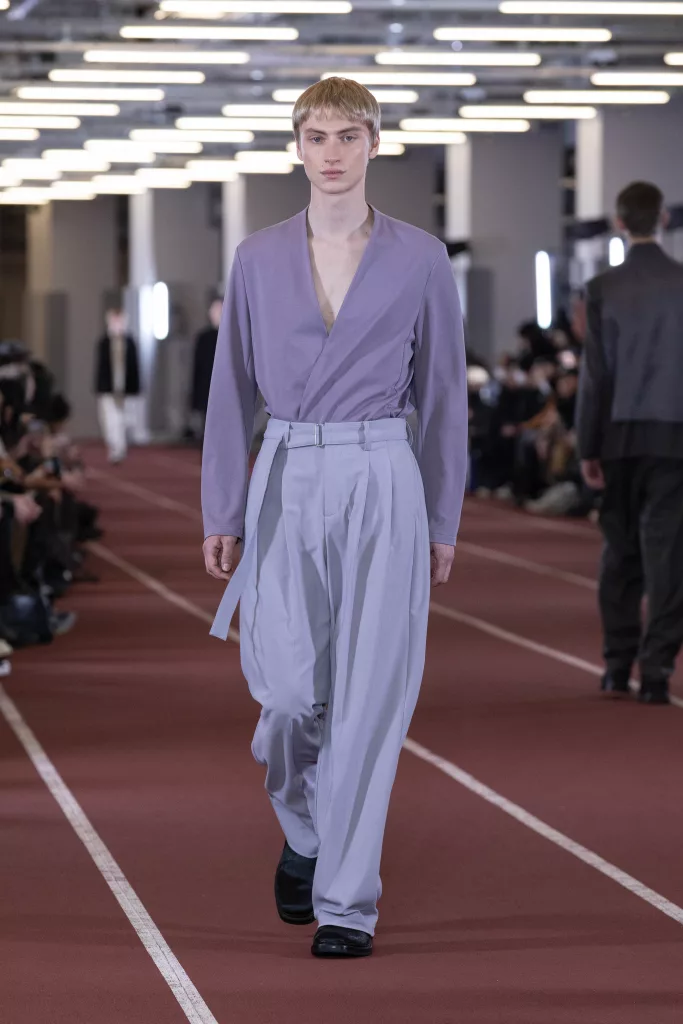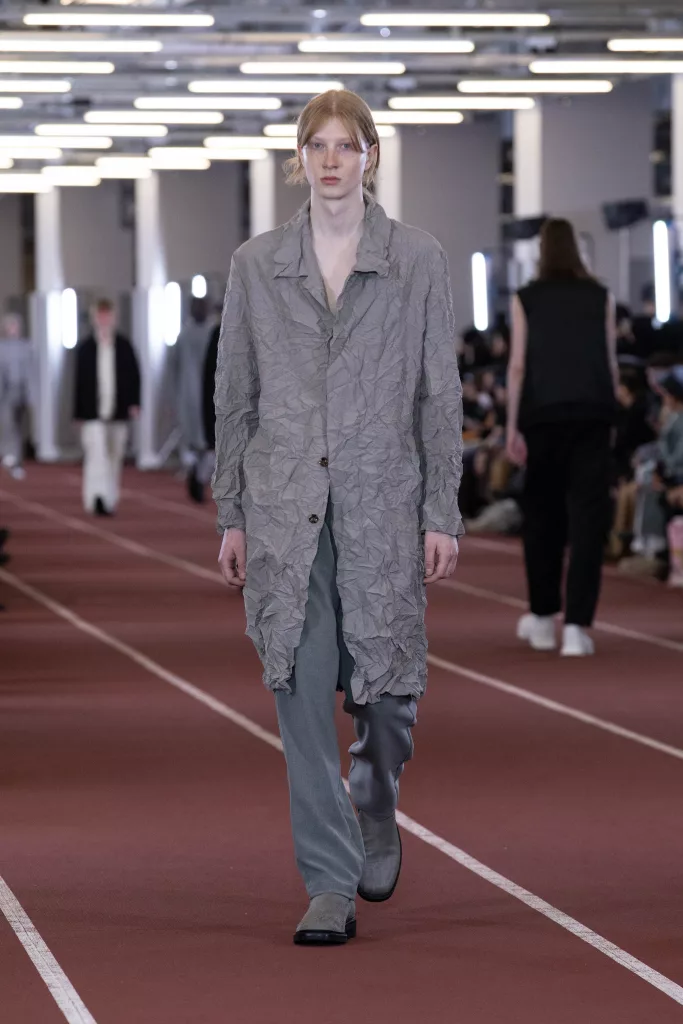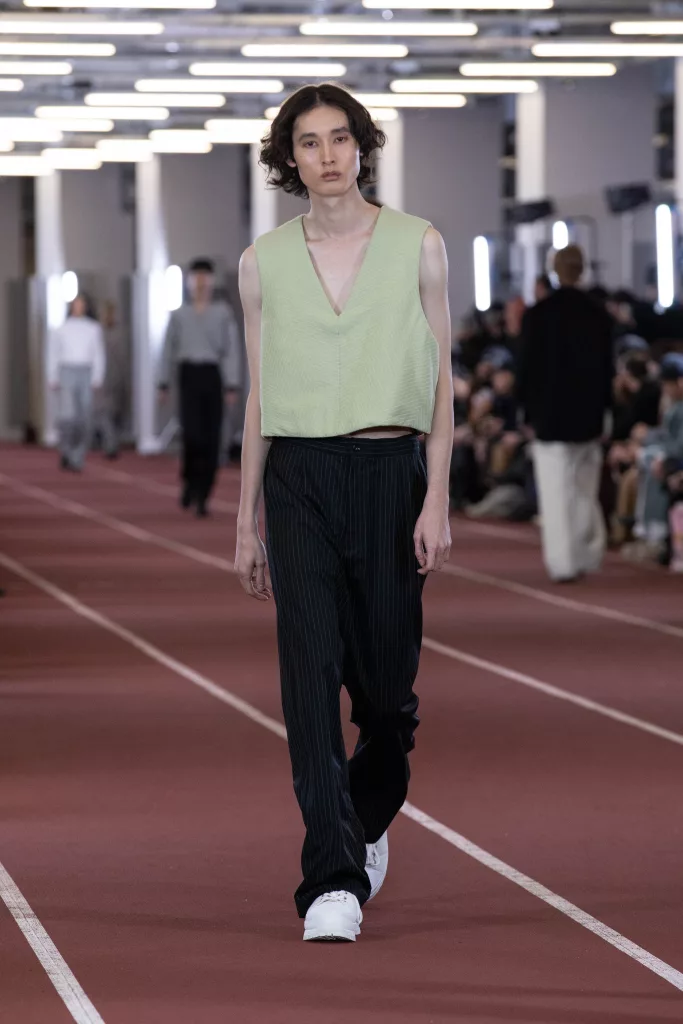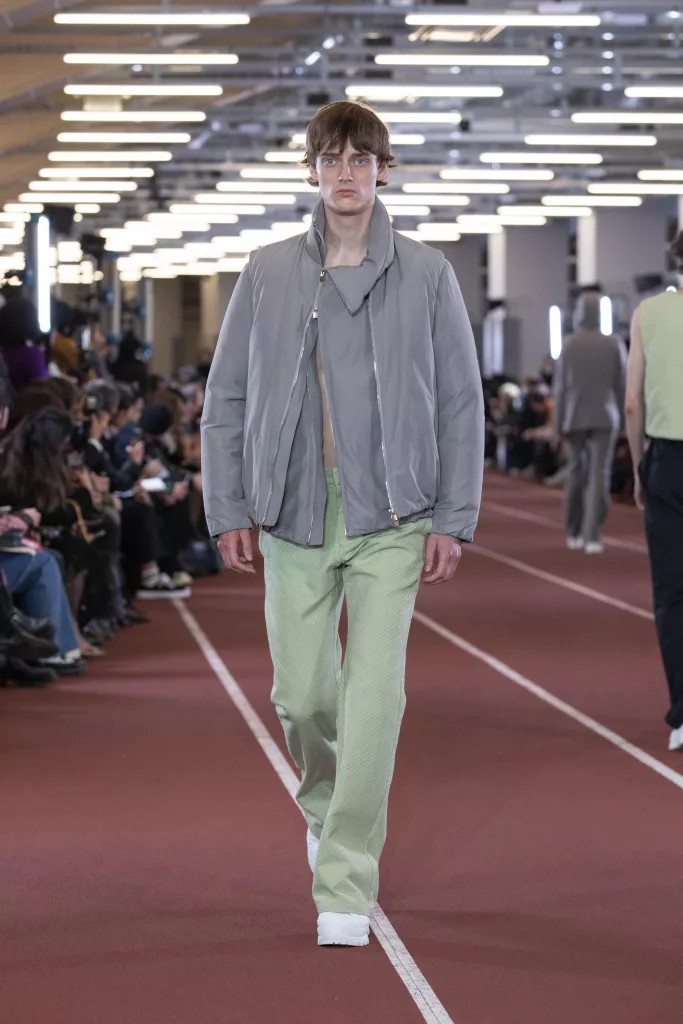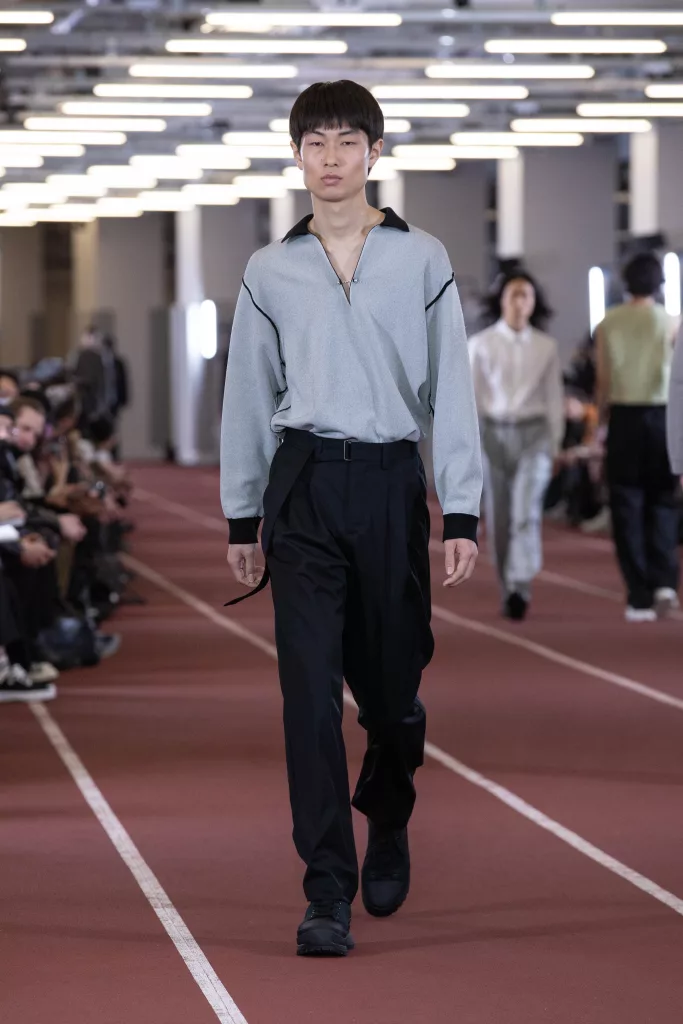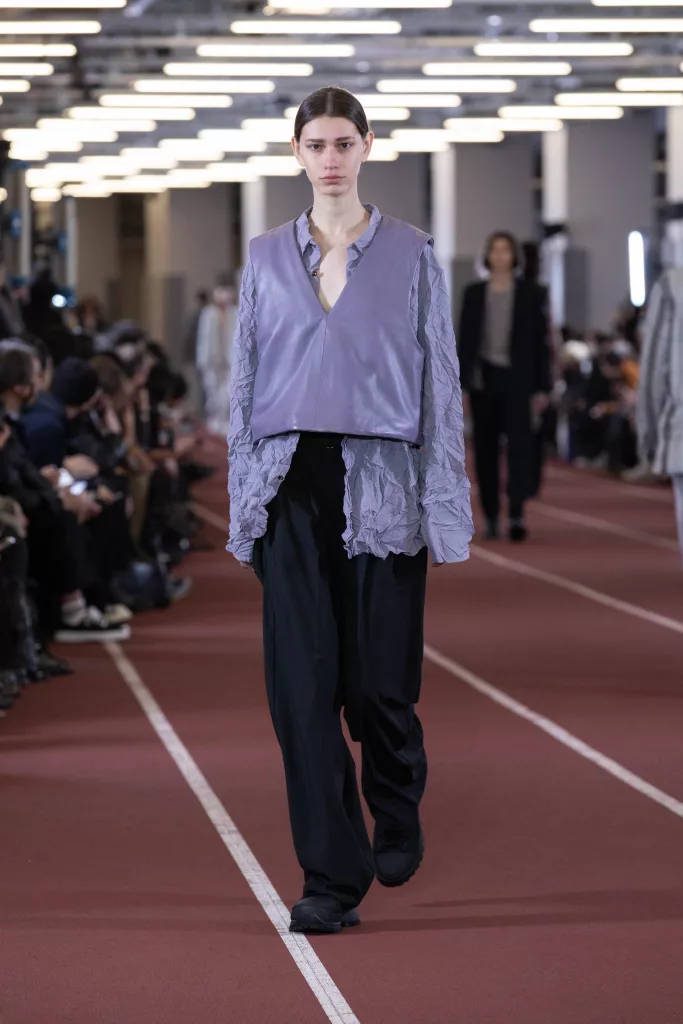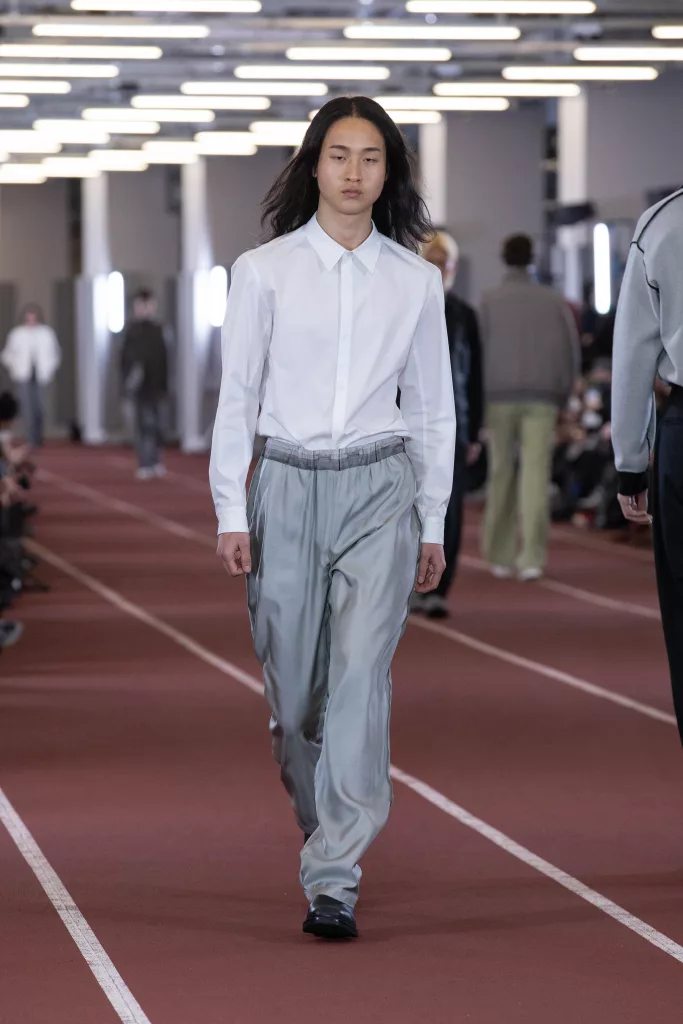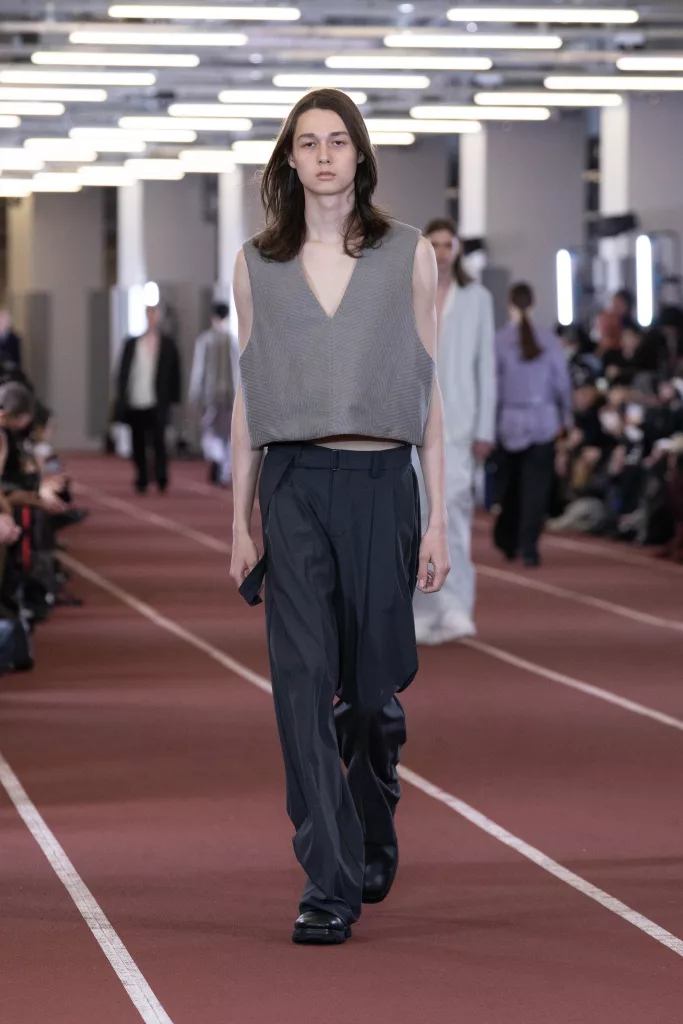 Photos courtesy of ATTACHMENT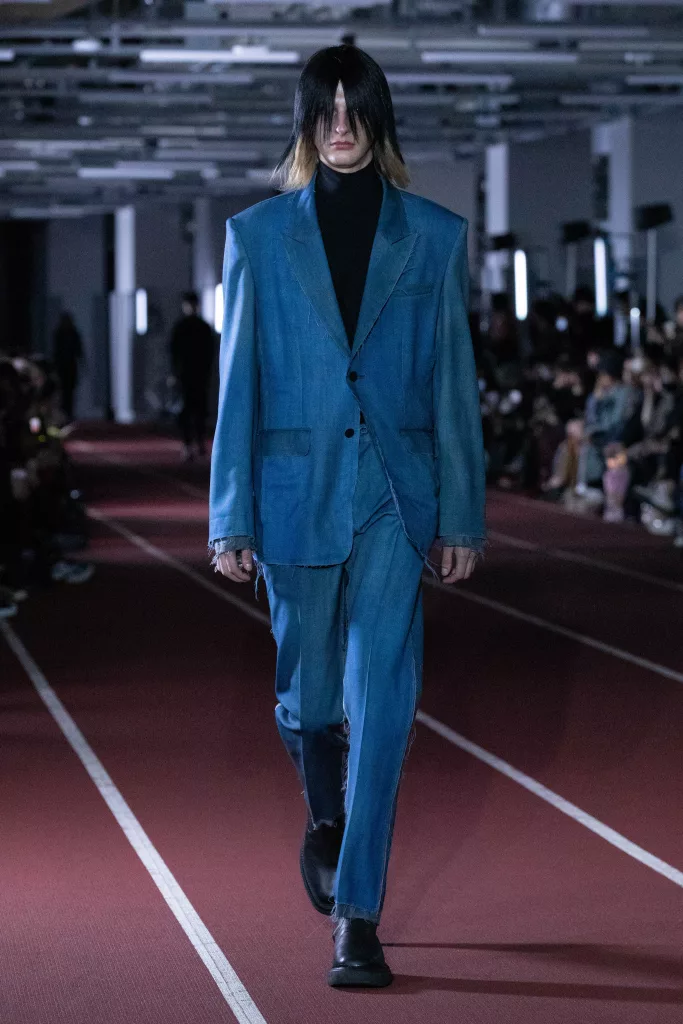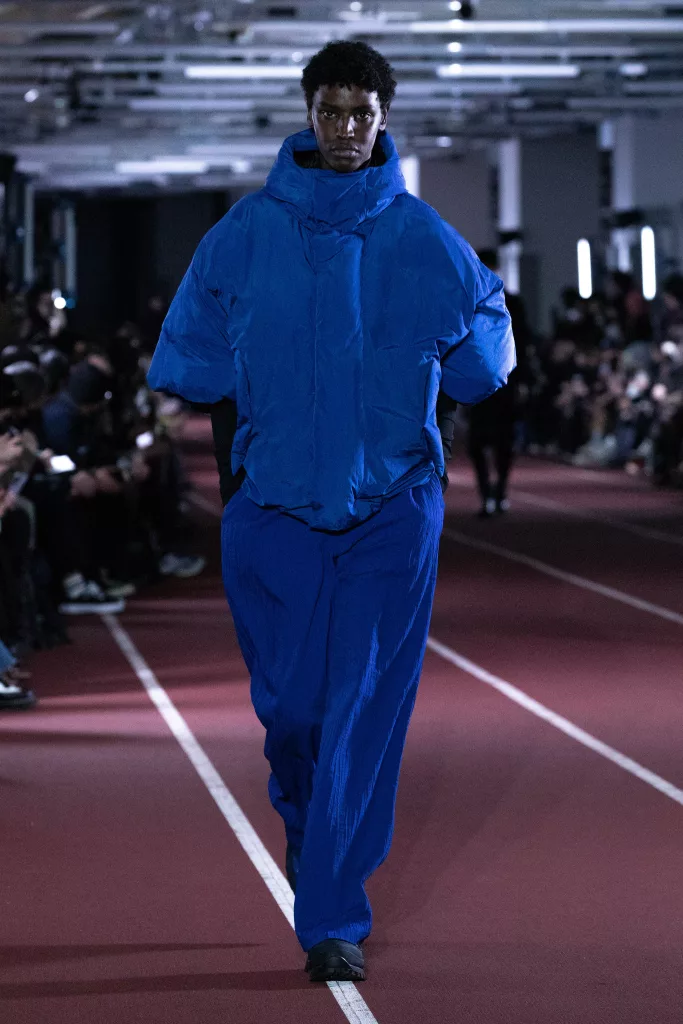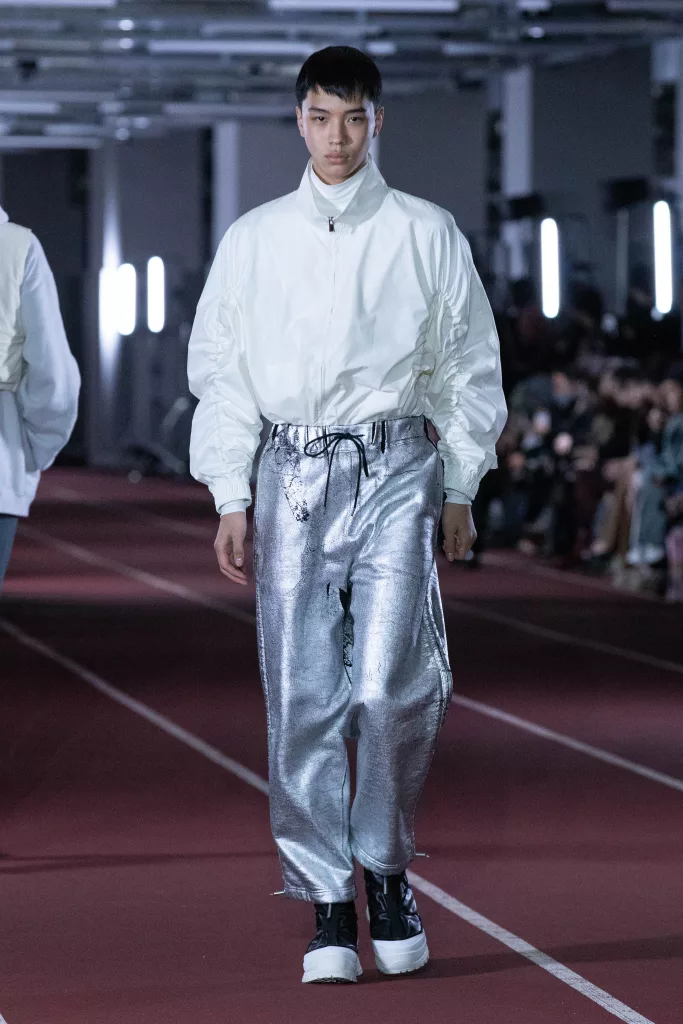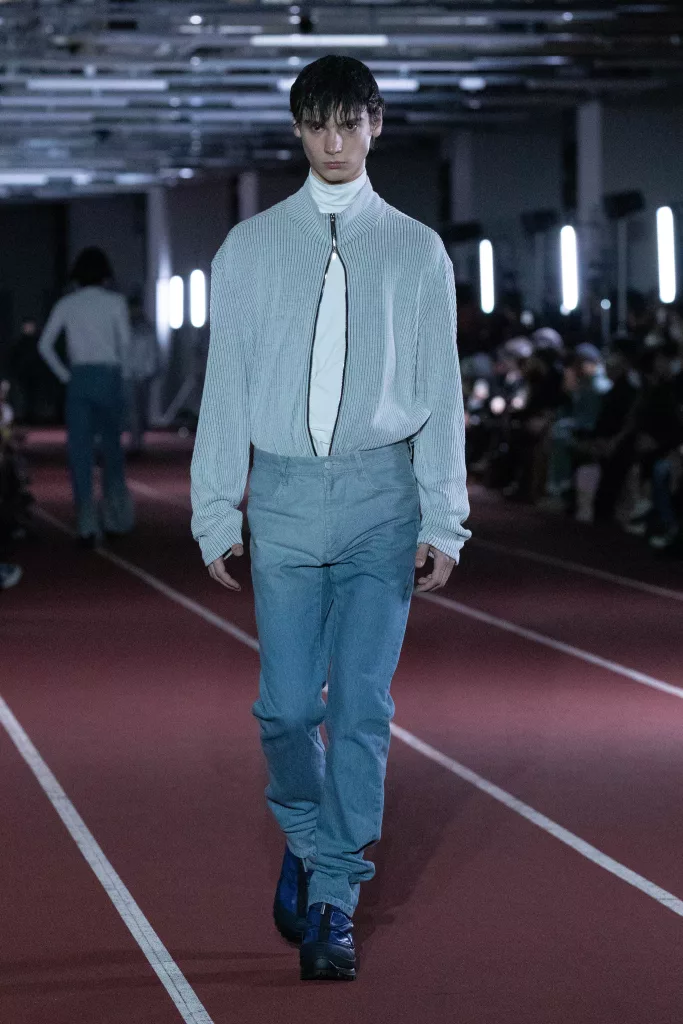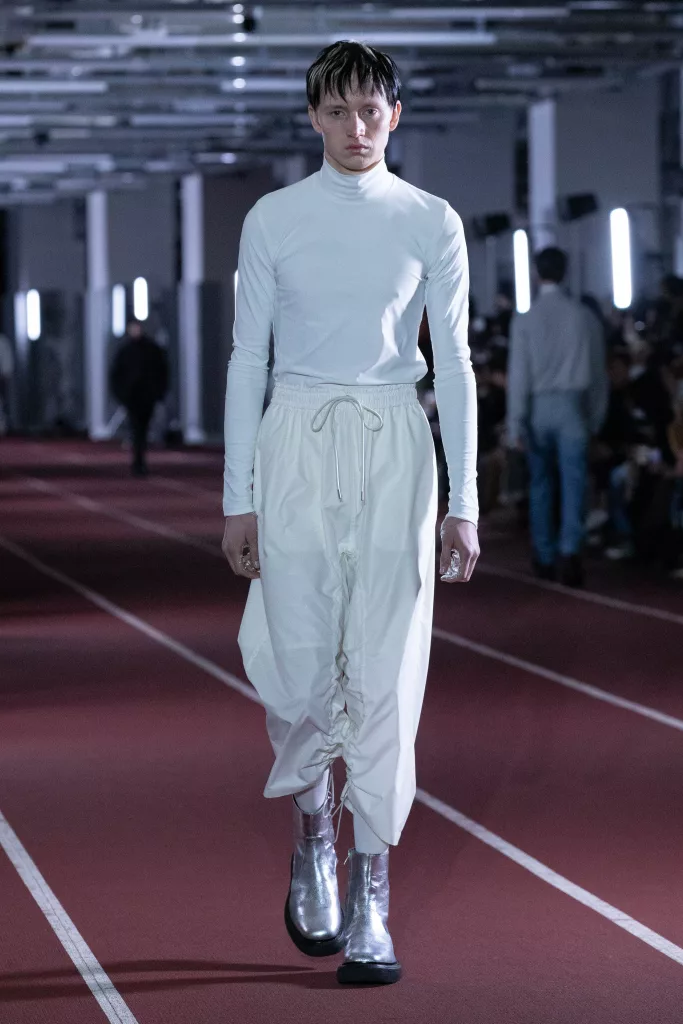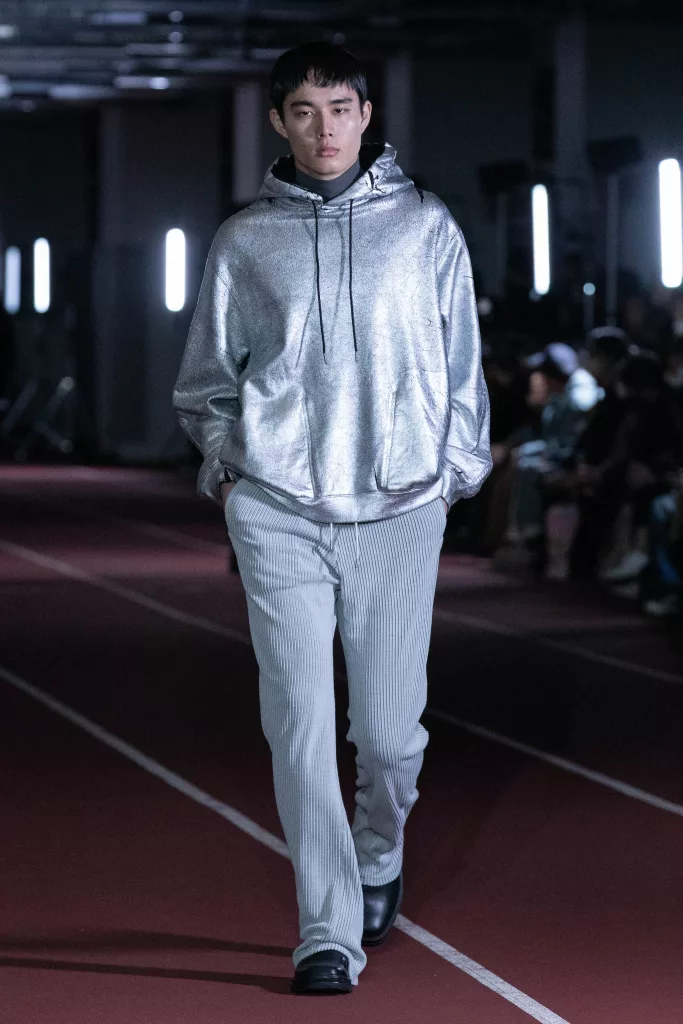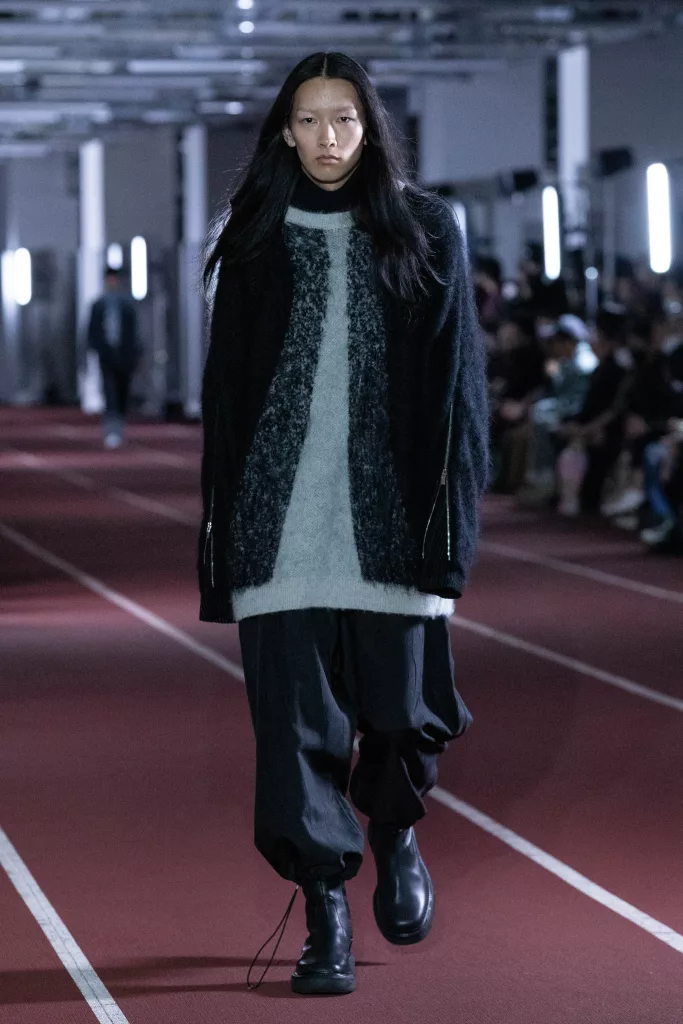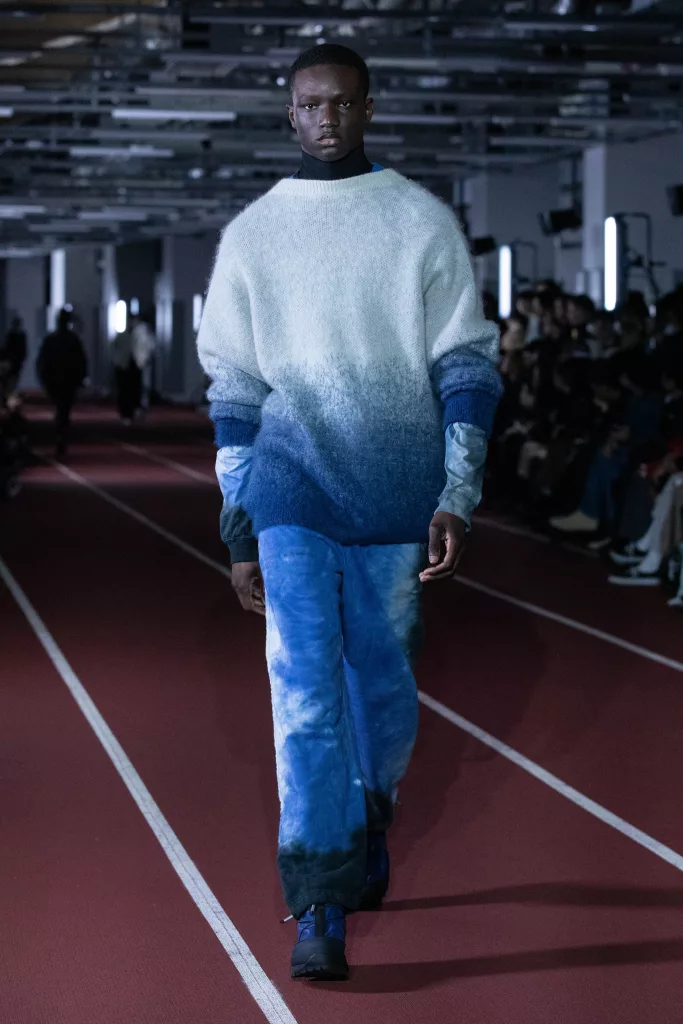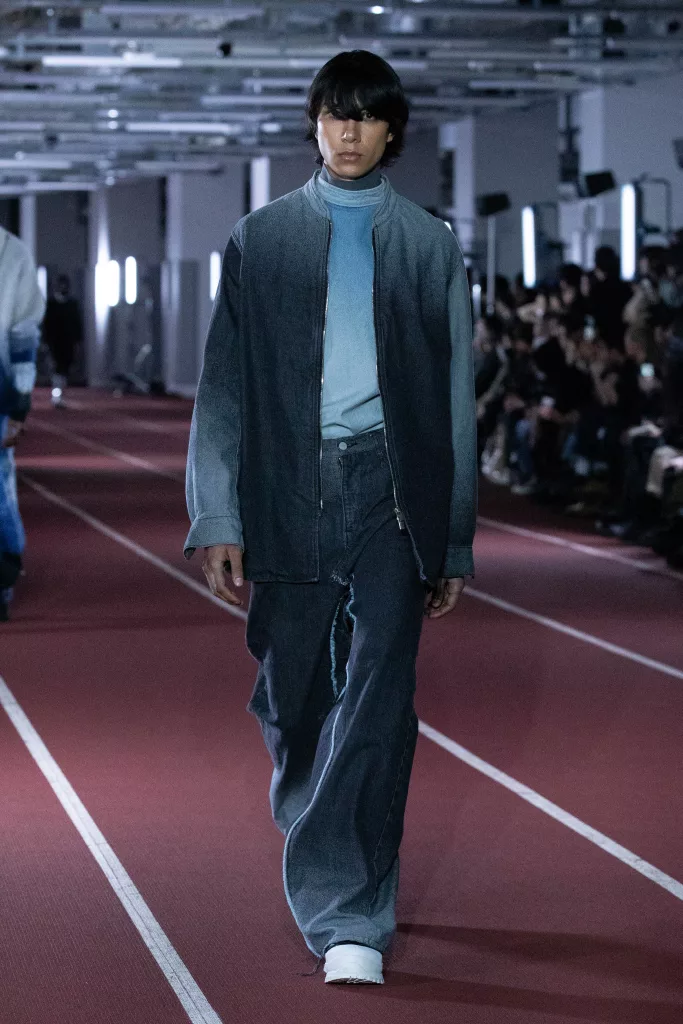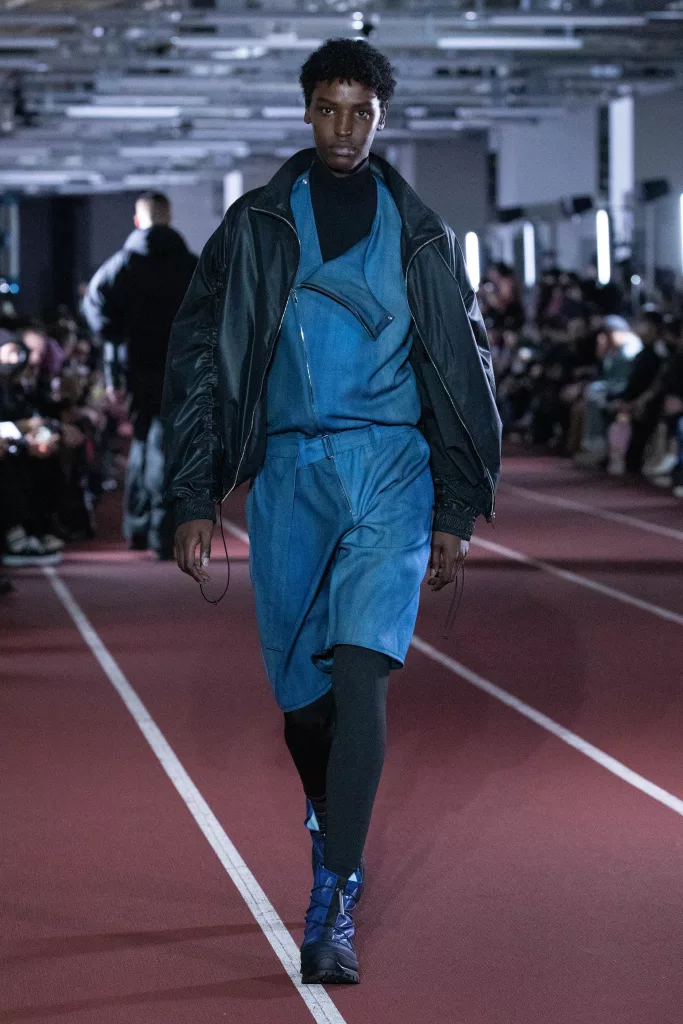 Photos courtesy of VEIN
Acclaimed for its creativity and innovation, Tokyo is one of Asia's most important fashion hubs. As such, an event like Rakuten Fashion Week TOKYO offers a platform for Japanese designers to receive their share of the global spotlight. With collections that prove that individualism and self-expression reign in the Japanese scene, it is safe to state that Tokyo still carries on its reputation as an exciting, ebullient creative landscape. 
Want to read more about the latest Fashion Weeks around the world? Read the highlights of Seoul Fashion Week here!