As many K-pop boy groups can relate, having to halt music promotions and activities to serve in the Korean military isn't the easiest thing in the world. It's a minor setback at best and an irredeemable hindrance at worst, with some getting lost in the shuffle of newer colleagues rising on the scene while they're gone. For six-member group VAV, however, the nearly three-year wait proved well worth it with the release of their seventh EP, Subcönscióus.
In a conversation over email, members St. Van, Lou, Ace, Jacob, Ayno, and Ziu opened up about things they've learned since their hiatus, why "Designer" was perfect title track material, and what it's like reconnecting with their fans (known as VAMPZ) once again.
My Designer
On June 12, VAV finally returned with Subcönscióus, an album that represents the subconscious mind and conveys a message of hope that everyone has the potential to make themselves shine. Additionally, throughout its five tracks, all six members participated in the production of the new album. This demonstrates not only their artistic growth but also their unwavering passion for this comeback. Musically, Subcönscióus explores genres VAV already excels at, including '70s disco/funk influences, pop ballads, and enchantingly synth-heavy numbers.
"Designer," like some of VAV's past title tracks, "Senorita" and "Give Me More," leans heavily into the Latin-pop influence that the group has adopted over the last few years, but this time, with a hint of R&B to highlight their sexiness. Looking back, VAV are no stranger to sexy concepts — just look at "Poison," for example. But what makes "Designer" unique from the group's previous outings, according to leader St. Van, is that the track combines VAV's affinity for Latin music and their knack for executing deliciously sexy concepts.
"We all agreed to go with 'Designer' as the title track," St. Van told EnVi. "Latin rhythm suits us well as we really enjoy performing on stage, so we thought it could show off the mature and sensual side of VAV." And the sensuality is palpable, not just musically, but also visually. The accompanying music video features enticing choreography, romantic wardrobe styling, and even a few members baring skin.
While everyone is on their 'A' game in terms of capturing the song's concept, there's one person, in particular, who VAV think best embodies the right image needed for "Designer." "I think Ziu [best fits the concept] because his role as an assassin really suits him well in the music video," Ayno noted. "It feels as if I'm watching a movie when Ziu makes an appearance."
But it wasn't just Ziu who had a unique role in the video — the symbiotic relationship between Lou and Ayno's characters (both rappers of the group) was also a visual treat, with the former acting as a matador while the latter was the bull waiting to charge. Both are graceful, poised, and unable to exist without the other, making it a constant push and pull with their dynamic. Meanwhile, St. Van had the honor of being the group's designated driver with a vintage car (to which the singer then told EnVi his dream car is actually a Porsche 911 Carrera). But Ace, on the other hand, had one of the most important roles of the whole group: a painter, sitting peacefully under the sun as he "designs" a work of art in the middle of the scorching LA deserts, where the video was filmed.
Although VAV didn't have as much time to enjoy LA outside of filming, Ace revealed that they did make an obligatory stop at In-N-Out on the last day of the video shoot before charmingly adding, "I love burgers, by the way."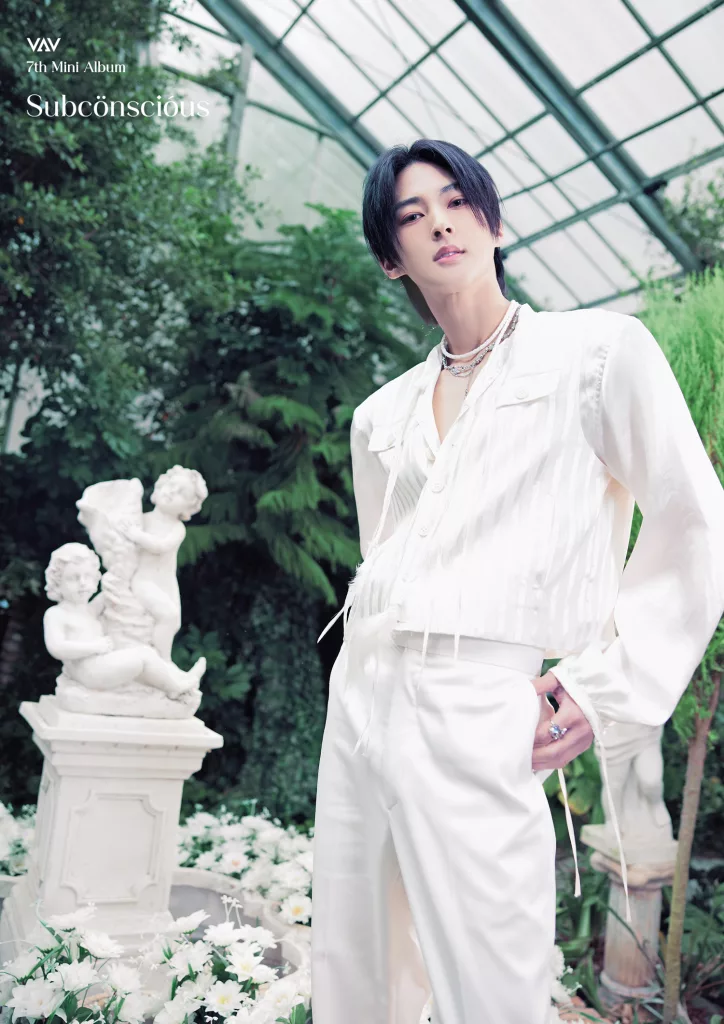 Subconsciously Missing U
In 2021, VAV saw the temporary departure of Ace, Lou, and Ziu as all three members enlisted in the military following their 2020 EP, Made For Two. Although the members had time to work on themselves and develop skills outside of the music industry during that time span, it also gave them time to reflect on two things they wouldn't give up for the world: their love for performing and VAMPZ, which Lou and Ziu were able to express during the army's 2022 musical, Blue Helmet: A Song of Meissa.
"I felt it was fortunate that we were able to present VAV to VAMPZ during our military hiatus," Lou said. "I was glad that I could show the musical actor side of me to my fans, and it was memorable because it felt like I was Lou of VAV again, not soldier Kim Ho Sung." Likewise, Ziu expressed his gratitude for sharing the experience with both his fans and performing alongside Lou, as they've shared the stage for so long now, it's just become second nature.
But even then, nothing compares to the feeling of promoting VAV as a whole, which for Ace, couldn't come soon enough. "My first reaction was, 'Finally a comeback!' I was over the moon thinking that we can be VAV again," Ace replied. "I used to watch videos of us performing on stage while serving in the military, and I wanted to be back on stage again as soon as possible… it feels unreal to make a comeback, and I'm delighted every day of this promotion period." Since then, the military has taught Ace, Lou, and Ziu many important life lessons as a soldier and an artist. But most importantly, it's led them to make the most of every moment, no matter the circumstance.
"The biggest lesson I learned [in the military] is that the things that I took for granted are actually very precious," Lou admitted. "Having starred in the music shows that I watched at military barracks should have not been taken for granted, and as a soldier, I dearly wanted to go back up on that music show stage." Meanwhile, for Ziu, it felt like he was on the outside looking in, reminiscing on a life he had, and thinking of ways to improve once he could get back to living his dreams. "Once I resume my work as an idol, I finally get to do what I want to do again," the singer stated. "I saw many idols on TV and thought I used to be one of them, so I listened to Justin Bieber's songs a lot in the barracks to sing with such a tone of voice."
While Ziu sought to improve his skills in a more literal sense, Ace's biggest takeaway, like Lou, was more about his mindset, and how it's evolved since serving in the army. "I think my attitude has changed a lot since completing the military service," he said. "Before, I was easily satisfied with myself, but now I try to be more accurate and professional in everything I do without settling for it."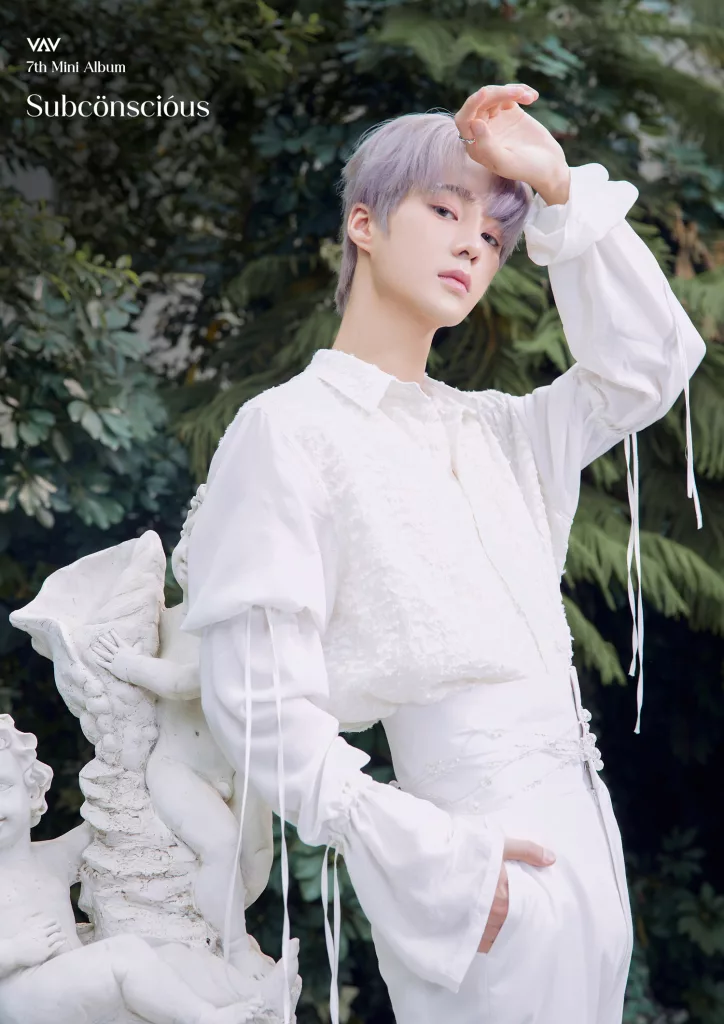 Spice Up Your Life in Latin America
Embarking on their first tour since 2020, VAV will be hitting the road in Latin America this September, starting in Mexico and ending in Brazil. Considering how much love the group receives from their Latin fans and the passion VAV has for the music and culture, it only seems fitting that they start their next chapter on tour in Latin America.
"I sense the distinct passion that our Latin fans have for us when we go on a tour," St. Van told EnVi. "It's quite charming that there is a lot of excitement coming from the fans, and it feels as if they are on stage together with us. Also, you automatically surrender to the rhythm when you listen to Latin music." When asked if they had any specific plans or food they wanted to try while touring, Jacob responded, "I want to go to Lima and try some Peruvian cuisine — I heard that it's really good."
Aside from their Latin America tour, the group recently confirmed they will also be returning to North America very soon, so it's safe to say VAV is back in full force and making the most out of their long-awaited return. In under a week of its release, the video for "Designer" had already garnered 10 million views on YouTube, showing that VAMPZ are just as fiercely devoted to VAV as the group is to them. "I would like to thank our fans that are still here with us despite our long hiatus," Lou shared. "We will do our best, so please give us a lot of love and support!"
As mentioned before, sometimes you don't fully appreciate the special moments shared with others until it's gone — it's easy to forget when you're so caught up in the throws of everyday life — but that no longer seems like the case for VAV. From this point of view, they've never seemed happier and more rejuvenated than they are now, and you can bet VAV aren't wasting a single second of soaking up the warm feeling of being back home on the stage where they belong.
VAV's album, Subcönscióus, is available to stream on Spotify and Apple Music, and don't forget to follow on Instagram and Twitter for all the latest updates!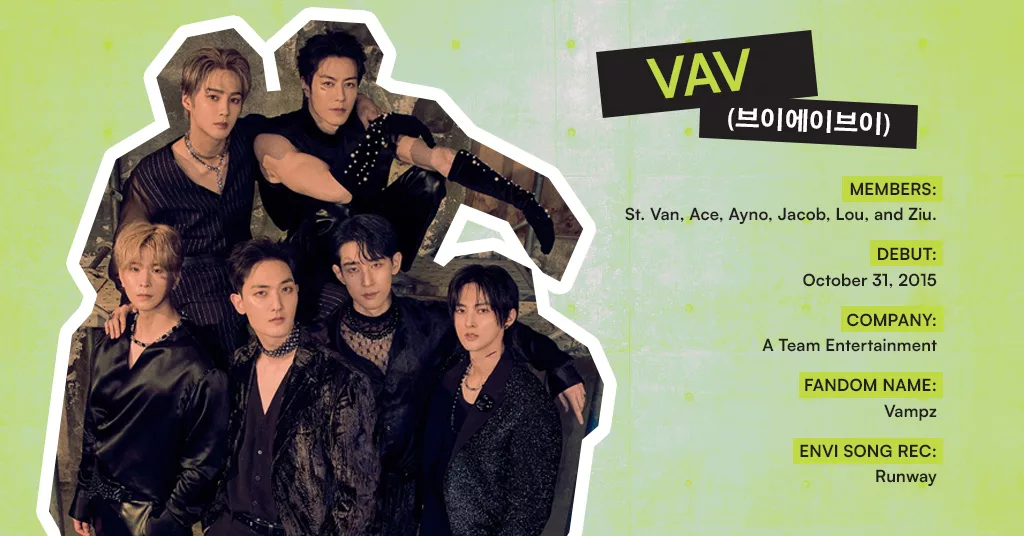 For more exclusive interviews, check out our cover feature with CIX for EnVi's latest Summer 2023 issue here!