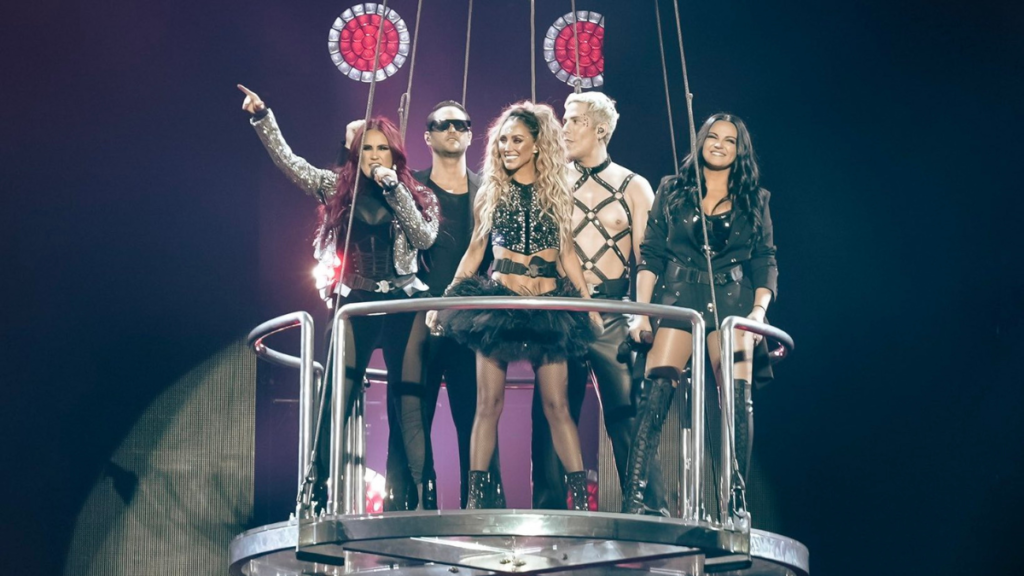 Mexican pop group RBD rose to fame in the early 2000s through the Mexican telenovela Rebelde. The teen drama followed the lives of six students (played by Anahí, Dulce María, Maite Perroni, Christopher von Uckermann, Christian Chávez, and Alfonso Herrera) at an elite boarding school and their journey to forming a band, RBD.
The TV series extended for three seasons, and simultaneously, RBD surpassed the confines of television to become a fully-fledged band that reaped success worldwide. In 2009, the group announced its disbandment, leaving a lasting legacy on pop culture as one of the best-selling Latin acts of all time.
RBD's Return to the Stage
Fifteen years later, RBD reunited for the highly awaited Soy Rebelde tour. In January 2023, RBD announced their stadium and arena shows in the United States, Mexico, and Brazil. The ticketing period was a massive success, and RBD sold out all 26 announced dates in less than 24 hours. More shows and country stops were added due to the high demand. Clarification about original member Alfonso Herrera's absence was also released during this tour announcement – he sat out from the tour due to work commitments.
From Youth to Adulthood, Fans Go Down Memory Lane
With RBD's return, EnVi asked loyal fans of the band to share their fondest memories of RBD from childhood and youth; which songs held the most meaning to them; their experience attending the 2023 tour, and what they would tell to the members if they had a chance.
Clotilde Hidalgo (@heyitsclo)
Clotilde Hidalgo began her RBD fandom immersion at 12 years old. She recounts that her fondest memories from her youth as an RBD fan was getting the Barbie of Mía Colucci for Christmas. For her 13th birthday, her mom made her an RBD piñata and Hidalgo collected various CDs, DVDs, and stickers — memorabilia she still keeps in her parents' house. 
As a teenager, Hidalgo couldn't attend their concerts due to financial reasons. The one time she had hoped that she would finally get to see RBD live was meant to be during RBD's final tour, at the Home Depot Center in Carson, California. Unfortunately, the band abruptly announced their separation before this could happen. Fifteen years later, 29-year-old Hidalgo rekindled her hopes of seeing them live when she secured her tickets for their 2023 tour.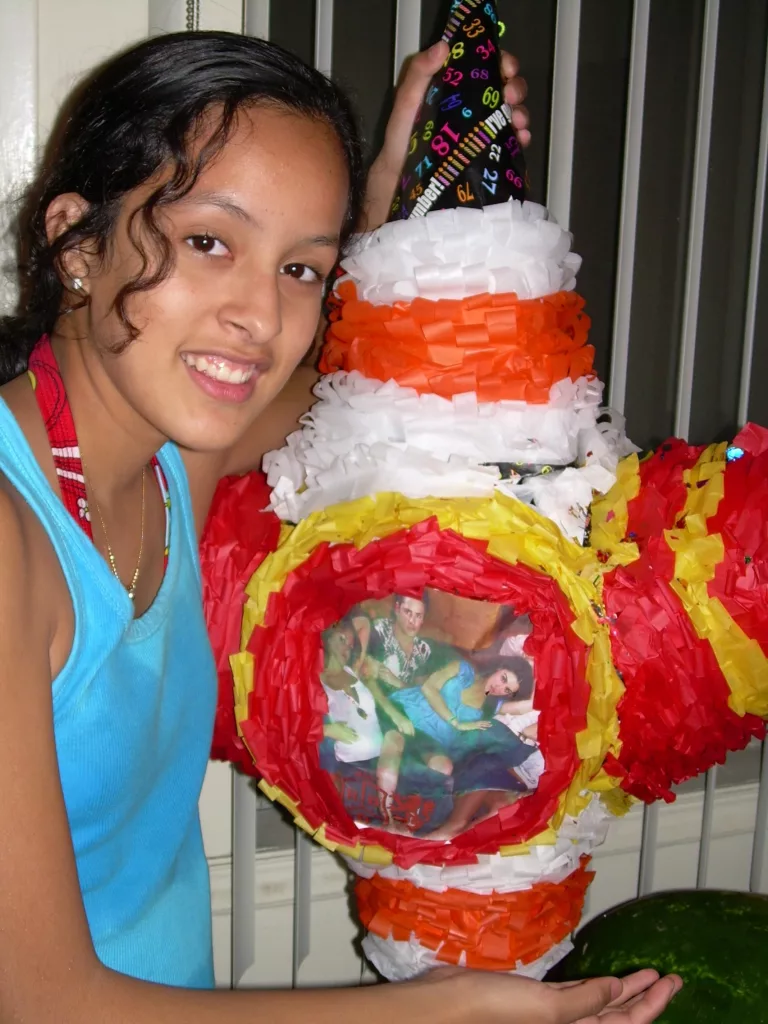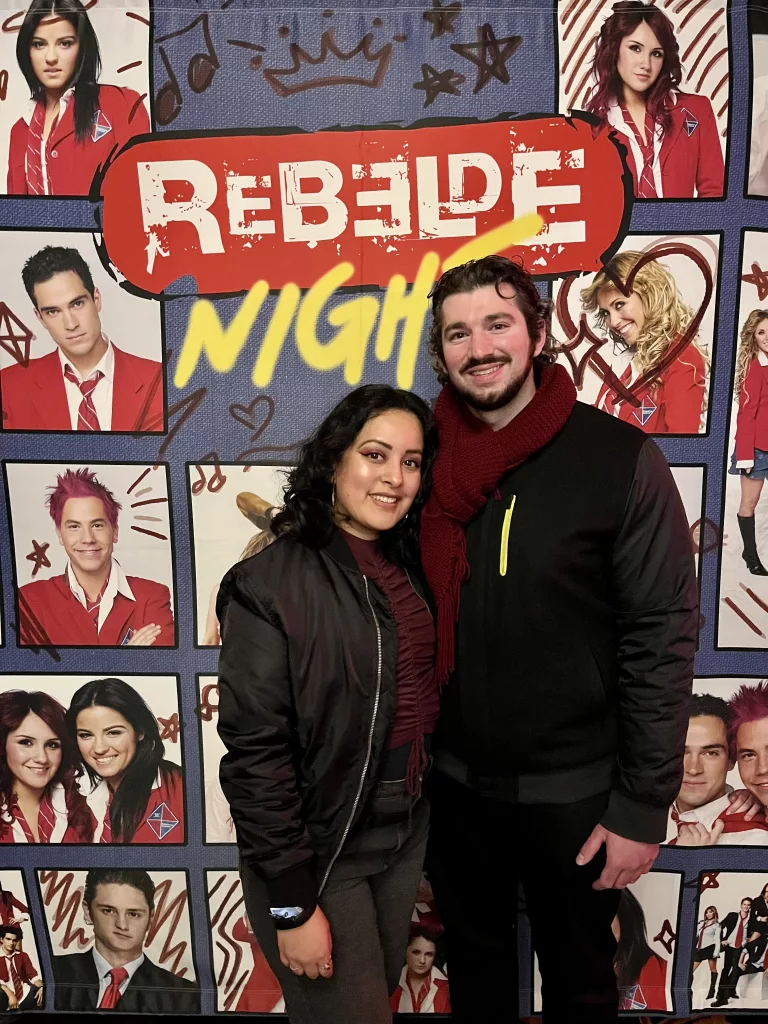 On September 14, 2023, Hidalgo attended their Las Vegas show. Her favorite moment was when Anahí sang "Sálvame," which brought back memories of Mia and Miguel's relationship in Rebelde. To add to her favorite moments, Hidalgo was touched when Anahí spoke out about the importance of mental health — as she puts it, it's a concern she can relate to. Additionally, Hidalgo appreciated Anahí's honesty and willingness to share her story and how she overcame her struggles. 
If she could tell the members of RBD one thing about how they impacted her life, she would tell them: "They have given me happiness for the 20 years that I have been a fan. My youth would not have been the same without them."
Clarisa De La Torre (@Clarisdlt)
At 8 years old, Clarisa De La Torre was rushing home from school every day so she could watch Rebelde at 3 p.m. on the dot. Throughout her childhood, she would bond over the group with her cousins by listening to their music and reenacting scenes from the concerts and telenovela.
When the tour was announced, 29-year-old De La Torre stated she was flabbergasted because her childhood dreams of seeing them live were finally coming true. De La Torre attended their San Diego show on October 13 with her cousins. At the time of this interview, she was most looking forward to the performance of "Sálvame," which she believed would make her cry. To De La Torre, the song remains iconic and brings back memories of the TV show.
If she could tell one thing to the members of RBD, she would say: "I adore you with all my heart. Thank you for filling my childhood with many beautiful memories that I will never forget."
San Diego nos dejó claro por qué teníamos que volver ❤️‍🩹 #SoyRebeldeTour #rbd #RBDIsBack

🎥 @jerrybudar @israelgdv @chaz_wick pic.twitter.com/TGmFLjmwvJ

— RBD (@RBD_oficial) October 19, 2023
Lorena Herrera (@loreexh516)
Lorena Herrera's fondest memory as an RBD fan was watching Rebelde with her childhood friends and then putting on performances. Her friend group would take on the role of a cast member, rehearse for two weeks and then invite all the neighbors to watch them perform. Herrera also recounts collecting RBD magazines, gums, and stickers.
When the tour was announced, Herrera had a mix of feelings. She felt excited and emotional because it took her back to the moments when her family was still together — especially when her dad would come home from work to see her singing RBD songs. Fast forward to now, Herrera couldn't wait to sing her lungs out at the Los Angeles show on October 19. Of all RBD's discography, she was most excited to sing along to "Sálvame." The song holds the most meaning for her because it's the most relatable now that she's an adult.
If Herrera could tell one thing to RBD about how they impacted her life, she would say: "Now that I'm older, it is very nostalgic to look back and remember all the memories and good times I had through their music and novela, that I wish I could go back to." For this, Herrera wants to extend her thanks to them because they played a part in making her childhood unforgettable.
Carmen Andrade (@LumosNeos)
When the members of RBD changed their social media handles at the same time, Carmen Andrade had an inkling that a tour would be announced soon. Next thing she knew, her suspicions were confirmed. Her "friends that she didn't get to see again" [after the disbandment] were back, and Andrade knew she just had to see them again. Her last time seeing them was in 2006 for their Atlanta show when she was in her late teens.
On September 3, 2023, 33-year-old Andrade dressed up in the signature Rebelde uniform once more to attend their Greensboro Coliseum show. Seeing everyone in their uniforms took Andrade back to her teenage years. As she explained it, this moment was a cultural thing, something that can only be done for RBD. Once the lights turned off and the music started playing, Andrade sang her heart out. Some songs she hadn't heard in a while, but she still remembered the lyrics perfectly, as if the songs had just been released this year. Although many years have passed, Andrade compliments the members and their artistic growth.
If she something to RBD about how they impacted her life, she would tell them: "Thank you RBD for your message and songs like "No Pares" and "Sálvame" — they were so important to me. These songs help me feel better in moments when I feel alone, depressed and feel like I haven't done anything with my life." She goes on to congratulate the group on their comeback and for achieving an incomparable level of success.
¡Gracias por una noche maravillosa, Greensboro! 🤩🩵⭐️☮️♾️⚡️ #SoyRebeldeTour #RBD #RBDIsBack pic.twitter.com/fzE01OYrl1

— RBD (@RBD_oficial) September 6, 2023
Interested in more Latin American artists? Check out EnVi's interview with Colombian singer Loyal Lobos here.