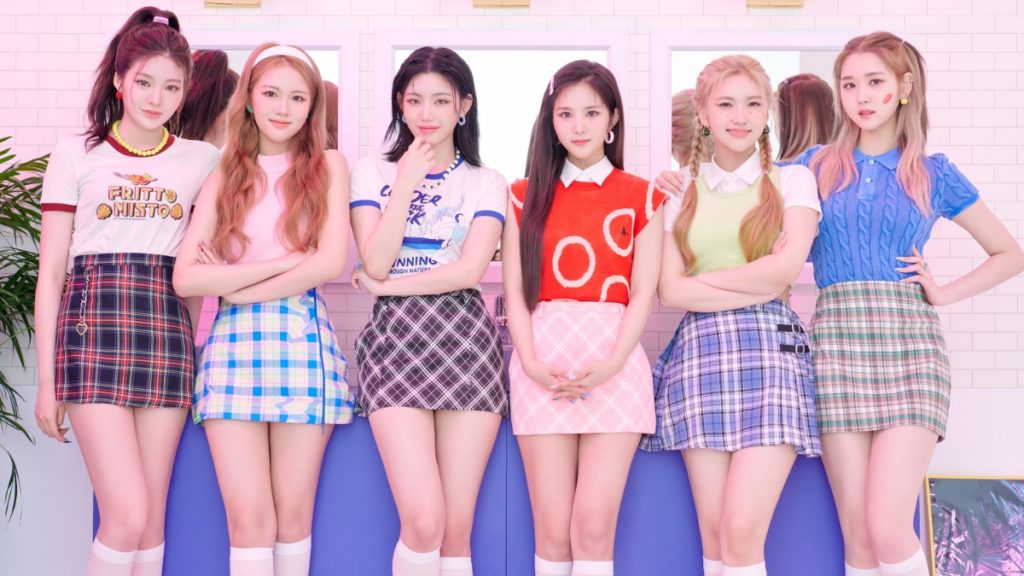 Seven-member girl group TRI.BE have returned, temporarily as six, on August 9 with their third single album, LEVIOSA. The two-track release comes 10 months after their first mini album, VENI VIDI VICI, in October 2021. Since then, the group has participated in miscellaneous activities, including singing the We Baby Bears theme song. Members Songsun, Kelly, Hyunbin, Jia, Soeun, and Mire shine as the group explores a grunge, high teen concept. Jinha was unable to participate in this comeback, as she has been on hiatus due to health reasons since May 31 of this year.
Blow a Little Kiss
The title track and lead single for this era is "KISS." The song is a dancehall pop song with a strong chorus drop after a catchy hiss in the line "Blow a little kiss." TRI.BE jump between rapping and singing in the verses, highlighting the group's diverse talents. Leader and main vocalist Songsun casually belts an impressive high note in the bridge. The song then briefly samples a popular Western nursery rhyme with "All my girls sitting in a tree K-I-S-S-I-N-G."
The music video places TRI.BE in dark rooms lit up by LED lights and in classrooms, highlighting their take on the high teen concept. Each member gets a chance to shine in their individual shots. Meanwhile, the full-group scenes show that the girls of TRI.BE are not joking around when it comes to executing choreography.
"In The Air (777)," the second and only other track on the single album, is a refreshing summer song, completely unlike the title track. Its upbeat instrumental, layered harmonies, and lighthearted lyrics evoke feelings of positivity and hope.
TRI.BE & TRUE
From spoiler videos to a mailing list, TRI.BE put a lot of effort into connecting with their fanbase, TRUE, this comeback. The group released fun, casual content on both their YouTube and TikTok accounts between comebacks, ensuring that fans always had something to enjoy.
TRUE have been sharing their reactions to the comeback on social media. The fanbase has been enthusiastic about the girl group's new release:
TRI.BE's third single album LEVIOSA is now available for streaming on all platforms!
If you want more girl group content, check out our round-up of Girls' Generation's most iconic fashion moments.