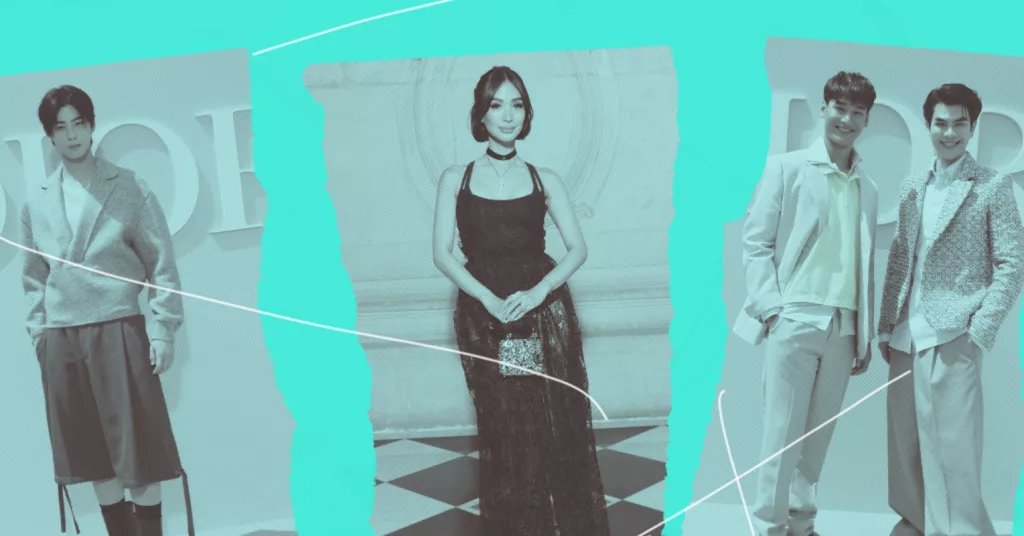 Summer started off on a high note for the fashion industry. Between star-studded front rows, innovative designs, and history-making runways, Men's Paris Fashion Week and Haute Couture Week brought the heat to the major fashion capital.
And just like every season, data company Launchmetrics monitored both events to bring key insights. In a private conference, Launchmetrics' CEO, Michael Jaïs, and Pascal Morand, Executive President of the Fédération de la Haute Couture et de la Mode, broke down Media Impact Value™ (MIV®) figures surrounding the latest fashion weeks. Here are the main takeaways.
Men's Paris Fashion Week
Attracting the attention of the world to the European runways, every Men's Fashion Week comes with the latest menswear offerings. The latest edition of Men's Paris Fashion Week was no different, proving that the popularity of menswear keeps growing. As compared to previous years, the event drove $163.5 million in MIV®, which represents a 97% increase from the $83 million recorded in 2022.
While there is a global interest in Men's Paris Fashion Week, countries from the Asia Pacific region topped the rank of MIV® generating countries. India, South Korea, Japan, China and Thailand were among the top 10 locations driving MIV® numbers. Thailand in particular amassed $11.7 million in MIV, reflecting how Thai stars are successfully amplifying the fashion luxury industry. KinnPorsche actors Nattawin Wattanagitiphat (Apo) and Phakphum Romsaithong (Mile), recently appointed Dior ambassadors, are a great example of Thai entertainers dominating the fashion scene. As per Launchmetrics, both stars landed in the top 10 of voices at Men's Paris Fashion Week.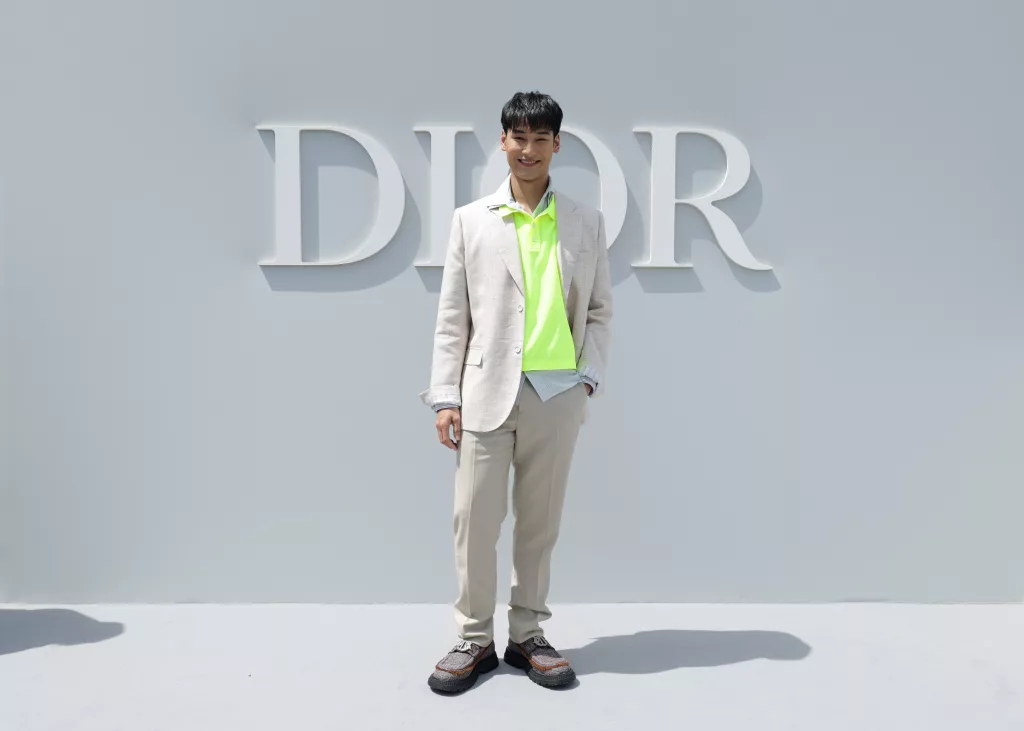 Apo
PARIS, FRANCE – JUNE 23: Apo attends the Dior Homme Menswear Spring/Summer 2024 show as part of Paris Fashion Week on June 23, 2023 in Paris, France. (Photo by Pascal Le Segretain/Getty Images for Dior Homme)
Mile
PARIS, FRANCE – JUNE 23: Mile attends the Dior Homme Menswear Spring/Summer 2024 show as part of Paris Fashion Week on June 23, 2023 in Paris, France. (Photo by Pascal Le Segretain/Getty Images for Dior Homme)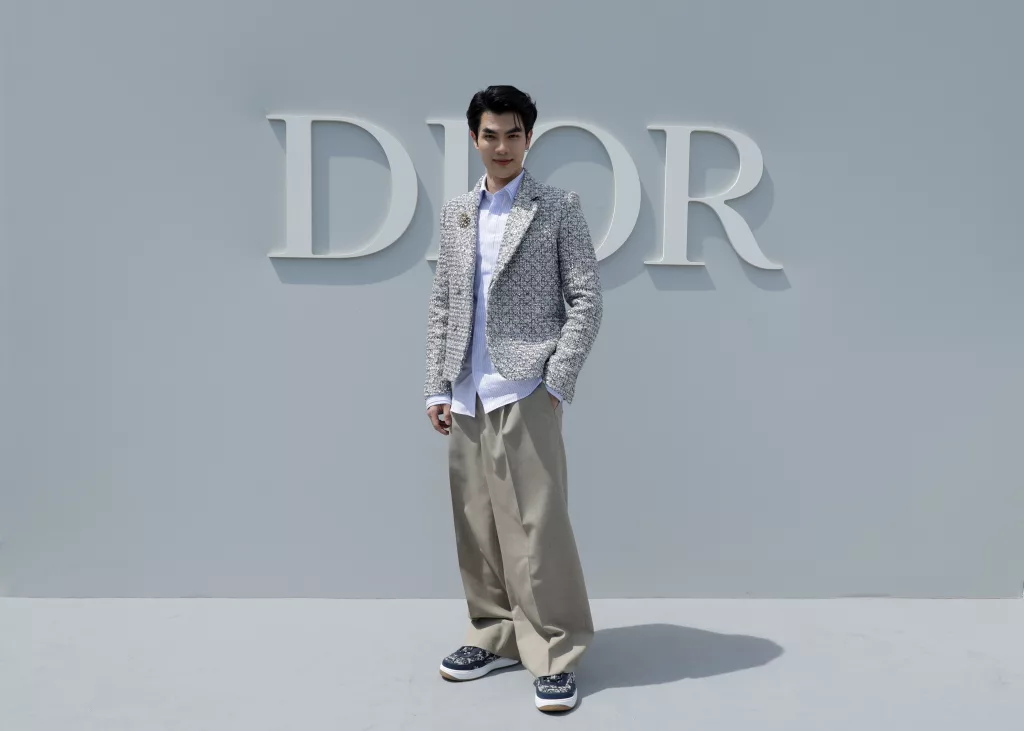 South Korea, already consolidated as a strong fashion hub, generated $10 million in MIV® — a 297% hike as compared to 2022. As the myriad of K-pop star ambassadorships in the first half of 2023 suggests, brands continue to rely on the power of the Hallyu Wave to reach wider audiences. At Men's Paris Fashion Week, "Korean celebrities continue[d] to prove a strong asset for fashion and luxury brands, with Cha Eun Woo (차은우) and NCT appearing [among] the event's top placements."
When it comes to brands, as expected, Louis Vuitton's fashion and entertainment extravaganza topped the ranking, generating a staggering $42.6 million in MIV®. Dior ranked second amassing $34.5 million in MIV® with Kim Jones' fifth-anniversary runway. Other notable brands such as LOEWE, Ami, Givenchy, Kenzo, Hermès, Rick Owens, Amiri, and Wales Boner completed the top 10.
Haute Couture Week
Perhaps the most awaited Fashion Week in the circuit, Paris Haute Couture Week generated $118.8 million in MIV®. The event received particular attention from the APAC region, especially China, India and Thailand. "The importance of the event's impact across Asia can't be ignored, as a growing Couture sentiment is being shared across Chinese Channels, such as Weibo. The social platform generated 2.5 times more MIV® than it did in 2022," Launchmetrics shared.
With the region driving strong MIV® figures, Launchmetrics curated a list of the top APAC Voices creating buzz during the event. Filipino actress, singer and businesswoman Heart Evangelista ranked at the top. The fashion darling amassed $1.27 million in MIV® with 11 placements.
Coming second, Indian actress and model, Urvashi Rautela, generated $1.24 million in MIV® through five placements. Lana Condor, aespa and Masoom Minawala respectively contributed $767K, $616K and $601K. Other Asian stars making waves at Haute Couture Week were Bella Ranee Campen, Diana Penty, William Chan, Fan BingBing and the Thai superstar Tontawan Tantivejakul, who was not physically present at any show, but amassed $368K in MIV®.
Regarding brands, Dior sat atop of the list with $27.3 million in MIV®, while Chanel and Valentino ranked second and third with $22.2 and $19.1 million in MIV® respectively. Other buzzy-worthy runways such as Schiaparelli, Fendi, Balenciaga, Viktor & Rolf and Jean Paul Gaultier also appeared in the list, with high Media Impact Value™ numbers.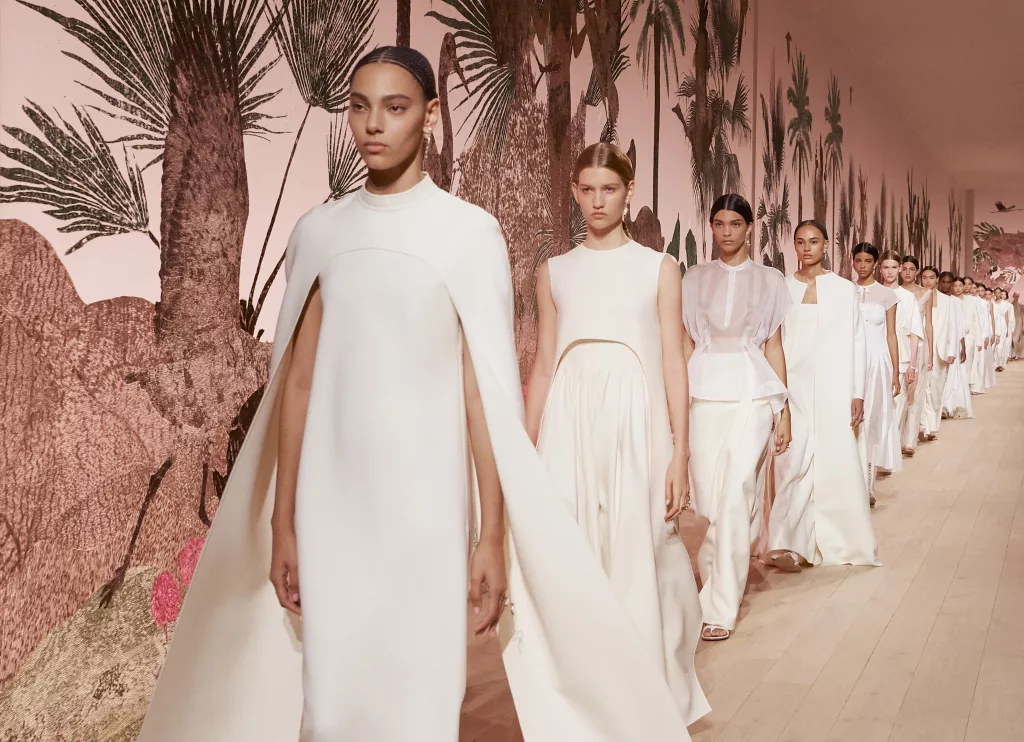 Asia Is Thriving
MIV® numbers from Men's and Haute Couture Paris Fashion Week demonstrate that fashion continues to build momentum thanks to globalization and digital culture. In tandem, fashion has leaned on the entertainment industry to create globally-relevant cultural events that attract growing audiences, specifically, from the APAC region.
As Pascal Morand puts it, Paris Fashion Week is a global leading event, with influences from all over the world, including the Hallyu Wave and the Thai entertainment industry. The latest data from Launchmetrics shows that every season, the input from Asian countries and voices continues to grow. It can't be otherwise as the continent has emerged as the most dynamic region for personal luxury. Come next season, the interest of APAC audiences in fashion will surely keep soaring, aided by influential entertainment figures.
*Author's Note: Media Impact Value™ (MIV®) is an algorithm proprietary of Launchmetrics' Machine Learning. It assigns a monetary amount to every post, interaction, and article, analyzing more than 100 quantitative and qualitative attributes specific to the fashion, luxury, and beauty industry including audience engagement, industry relevance, source authority, and content quality, to create a highly accurate method of measurement. This algorithm is not to be confused with KPIs like EMV (Earned Media Value).
Want to keep up with the most important news in the fashion industry? Check out EnVi's top stories in the first half of 2023 here.