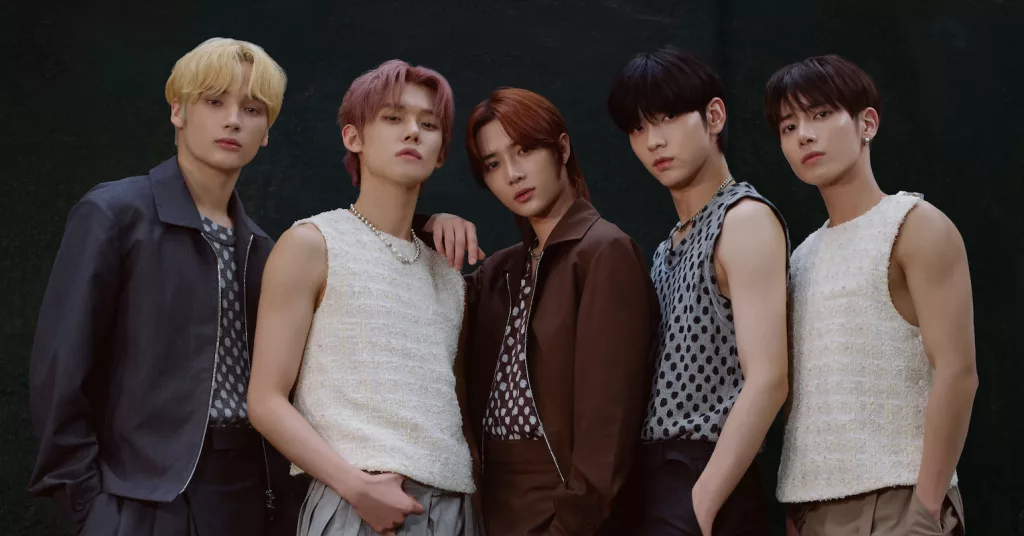 South Korean band TOMORROW X TOGETHER (better known as TXT) has attracted the world's attention with their multiple records and music accolades. After becoming the first K-pop group to headline the Lollapalooza Music Festival in Chicago, the five-member act is now making waves in the fashion world as Dior's newest brand ambassador. 
Dior Custom Looks
The group — consisting of Soobin, Yeonjun, Beomgyu, Taehyun and Hueningkai — debuted the role on the stage of the famed Lollapalooza summer festival. For the occasion, the boy band sported custom-made looks by Kim Jones, marking the beginning of Dior's first association with a K-pop group — as a whole.
Leaning on Dior's sartorial modernity and design codes, the ensembles featured sleeveless gilets, cropped zip jackets, and utilitarian bottoms accessorized with kilts. The outfits were topped off with brand staples such as the Dior Oblique B33 sneakers and the Carlo boots.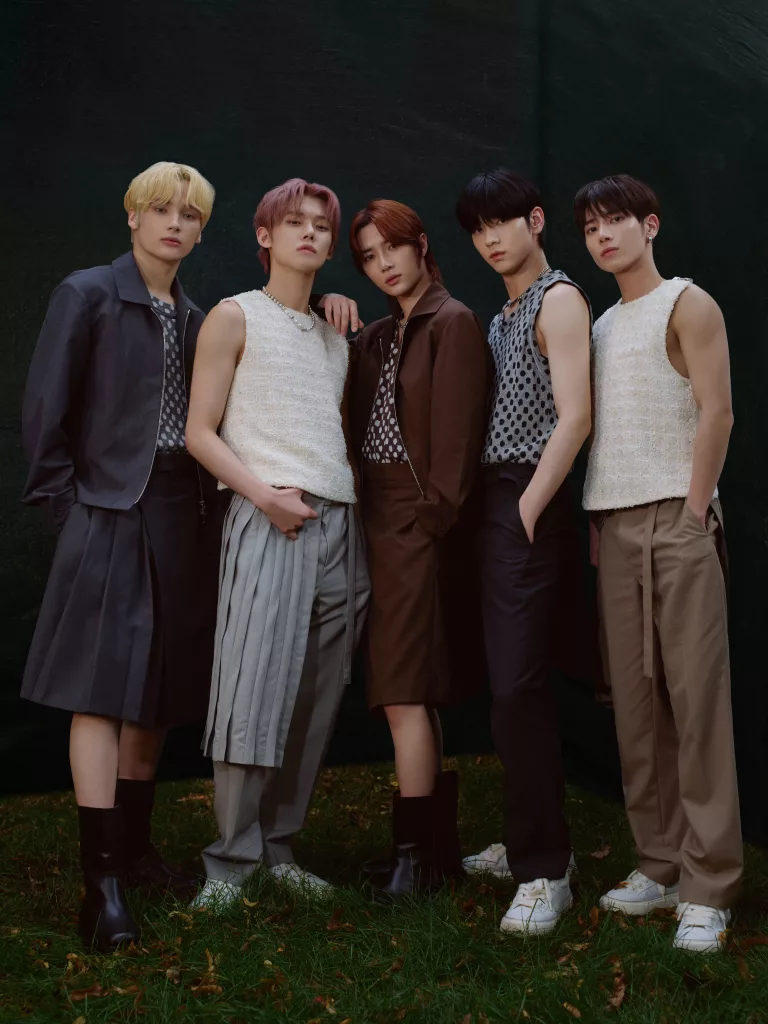 The Perfect Dior Ambassadors
Regarding this new ambassadorship, Kim Jones shared in a press statement, "TOMORROW X TOGETHER are the perfect ambassadors for Dior. They have a great attitude and style and they look great in their custom stage outfits."
TXT's leader, Soobin, expressed his excitement for the newly minted association. "Our headlining at Lollapalooza was one of the most significant performances of our career," he said. "It was truly an honor to share the stage with Dior, and we hope to continue to show TOMORROW X TOGETHER's versatility through this partnership." 
Soobin's bandmates all echoed his thoughts. "Collaborating with a major fashion house like Dior for a music festival as big as Lollapalooza was truly amazing," mentioned Taehyun. Meanwhile, Beomgyu anticipated TXT's future endeavors with the brand. "I look forward to the synergy we will be creating together," he said.
The Beginning of a New Chapter
With highlights that include multiple chart-topping releases and awards, TXT have forged an impressive music career. Just ahead of their headlining set at Lollapalooza, it was reported that the group's album The Name Chapter: Temptation received an RIAA gold certification for selling over 500,000 units in the United States. With this accolade, TXT became the second K-pop act to receive this recognition. 
In tandem with their musical success, TXT are also thriving style icons. While the group has consistently pushed boundaries with their fashion and beauty choices, in recent years, they have been recognized for championing the punk and indie sleaze revival in K-pop. Now, Soobin, Yeonjun, Beomgyu, Taehyun and Hueningkai are taking another step towards fashion fame as the first K-pop group to be selected — as a whole — to represent the French fashion house of Dior.
Interested in more fashion news? Read everything about the Gen Z icons taking over the fashion industry here.