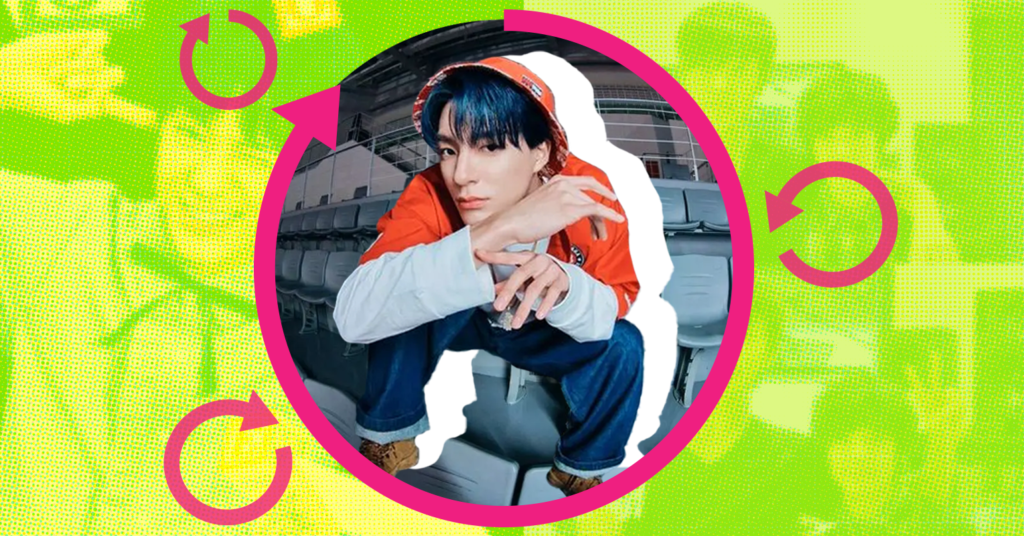 Lee Jeno, 20, Seoul, South Korea: The First Dreamer
2005-2012
The year 2000 was greeted with a sigh of relief when the "Y2K bug" didn't destroy systems all over the globe. It was not only the start of a fresh new millennium but also a beginning full of hopes and ambitions for a new star. Before Jeno was the amazing rapper and lead dancer of NCT Dream, he had an early start in the entertainment industry as a child actor/model. He posed for various clothing brands and starred in several commercials throughout 2005-2012. Jeno had a precocious talent for acting. Once during filming for a Pulmuone commercial he couldn't cry on cue so his Mother told him "Mom is leaving," which left him so upset he burst into tears. He even had a small role in the South Korean film, Love Me Not (2006) in which he played the main character's childhood self in a flashback. 
Jeno's Commercial Films throughout the years #엔시티 #NCT #제노 #JENO pic.twitter.com/CT4SEBnNH5

— ( ˘ -˘) ♬ (@nct_ask) August 30, 2017
2013-2015
Finding success in this field, Jeno had a different dream. His looks and talent were remarkable to find in someone so young, which is why it came to no surprise that entertainment agencies sought after his mother. She rejected the offers but once learning that Jeno actually wanted to be an idol she allowed him to audition for SM Entertainment. Although he had no prior dance instruction, he meticulously taught himself the moves to SHINee's "Beautiful" step by step by watching the dance practice video. His hard work paid off and he entered the agency in 2013 a mere three hours before his future groupmate, Jaemin. 
As he trained, Jeno took inspiration from Bruno Mars who he admired for his musical and dancing abilities. He continued perfecting his skills by taking influences from nearby. Kai and Taemin, already renowned dancers, were role models he aspired to be like. He also looked up to TVXQ's Yunho who is known for his great passion. He's admitted it was difficult but strived to reach that level one day. Growing up, he enjoyed doing things on his own, but as a trainee, he learned the importance of teamwork and relying on one another. 
Jeno's skills were so outstanding he became one of the first three trainees introduced as a part of the project group, SM ROOKIES on December 3, 2013, only several months after entering the company. He became well known for having similar features to Super Junior's Donghae. So much so, that SM even uploaded a video of the two taking photos together marveling at their resemblance to one another. Being only 13 years old at the time, he drew people's interest in how capable he could possibly be. SMTOWN's YouTube channel also allowed fans to learn more about Jeno's personality through their SM ROOKIE content. Alongside the younger members of SR14B, Jeno was granted the opportunity to cover EXO's "Growl" at his first concert during the SMTOWN Live World Tour IV in Seoul, South Korea on August 15, 2014.
On July 8, 2015, it was announced that he would be a cast member of the revived Mickey Mouse Club (2015) show on Korea's Disney Channel. This captured a lot of attention as the original show jump started the career of many A-list celebrities such as Britney Spears, Christina Aguilera and Ryan Gosling. On the show, Jeno had the opportunity to travel, cover songs, and complete challenges with his fellow Mouseketeers. They were taught how to handle broadcasts for the first time. Jeno's most notable cover was SHINee's "Replay" and EXO's "Growl" where we could finally get a professional lens view of his dancing skills. 
Using the experiences he gathered from this and the SMTOWN concerts, he carried the skills and performances over to the SM ROOKIES' SHOW from 2015-2016. He performed a revamped version of "Under The Sea" from his Mickey Mouse Club days, dancing alongside with his SR15B members.  
2016
After three years of training, Jeno debuted on August 24, 2016 in NCT Dream, the third unit of NCT, consisting only of the teenage members. Their youthful and upbeat single "Chewing Gum" was vastly different from the other darker NCT unit songs. Their songs were innocent and reflected their growth as adolescents. Besides the fact they were one of the youngest idols to debut at the time, they stood out with their complicated choreography accompanied by hoverboards.
2017 
Five months later, Jeno would make a comeback with NCT Dream with their single, "My First and Last." The catchy track would gain them their first music show win on February 14, 2017, which notably made them the first NCT unit to bring home first place. This instilled the strength of the group despite their young age. Unfortunately, as he juggled attending classes for the Practical Dance Department at the School of Performing Arts Seoul and idol activities, he ultimately decided to leave school to focus on his schedules. He had been a smart student and was even ranked in the top 10 after studying for three days. He later completed his education by studying and earning his GED. 
2018-2019
As Jeno and the Dream members grew older, their sound changed as well. This was a transformative year for Jeno. He showed a completely new and manlier side to him in their comeback "Go" which was much darker compared to their previous title songs. This single was a part of the NCT 2018 project where Jeno showcased once again his dynamic dance moves center stage for the track "Black on Black." 
Although the cute image he had built was not completely gone. Jeno, Jaemin and Renjun collaborated with Red Velvet's Yeri releasing the song, "Hair in the Air" through SM Station. This was a promotional song for the tv show Trolls: The Beat Goes On (2018). 
Wanting to grow as an idol, he branched out and experimented with other venues in the entertainment business. Just as he once greatly admired the national MC of Korea, Yoo Jaesuk he eventually became an MC of the music program, The Show. Jeno became the longest tenured host alongside CLC's Yeeun from May 22, 2018 – November 26, 2019. 
In this year NCT Dream also pushed for a more global image by having several international collaborations. They collaborated with English artist, HRVY on the track, "Don't Need Your Love" and "Up To You" with the boy band, PrettyMuch. Jeno was even sent abroad as a representative of K-pop stars with members Jaemin and Jisung at the "K-Wave & Halal Show" where they met President Moon Jaein. 
[PRESS]
190312
NCT Dream taking a selfie with the South Korean President Moon Jaein and First Lady Kim Jungsook#JAEMIN #NCTDREAM pic.twitter.com/BbXdZLjH9e

— jaemin pics (@jaeminpic) March 12, 2019
2020-Present 
For their Reload comeback, NCT Dream went all out, with Jeno even participating in writing lyrics for the B-side track, "Puzzle Piece." He stated, "I love that I get the opportunity to express my thoughts and feelings, and hope to continue to do more in the future." They also snagged number one on the largest streaming platform in Korea, Melon, with their urban trap lead single "Ridin'." They became the first unit of NCT to ever get number one on a local music site, once again proving their power as a group. Because of their popularity, there were concerns on the future of NCT Dream since the impending graduation of four members, including Jeno, were right around the corner. After lengthy discussions, SM announced on April 14, 2020, the abolishment of the graduation system and that NCT Dream would forever be a fixed unit. They reinstated Mark Lee, a previously graduated member and NCT Dream became seven members once again. 
No longer having to worry about the outcome of his group, Jeno focused on preparing for the new project group NCT 2020. He officially debuted in NCT U with his iconic verse in "90's Love." Ironically he wasn't even born in the 90s but managed to capture the essence of the time period perfectly with ease. 
At an incredibly young age, Jeno made the life decision to dedicate the next eight years of his life to his idol journey. His desire to chase after his dreams made him the first Dreamer from NCT introduced to the world. Along the way, he made lifelong friendships even stating in an interview with Arena Homme+, "I can't imagine what it would be like without them. We have a world of our own." In the present, may Jeno continue for a long time with the team he trusts and we look forward to where his next steps will take him.
Be sure to check out how NCT is a cultural reset here!