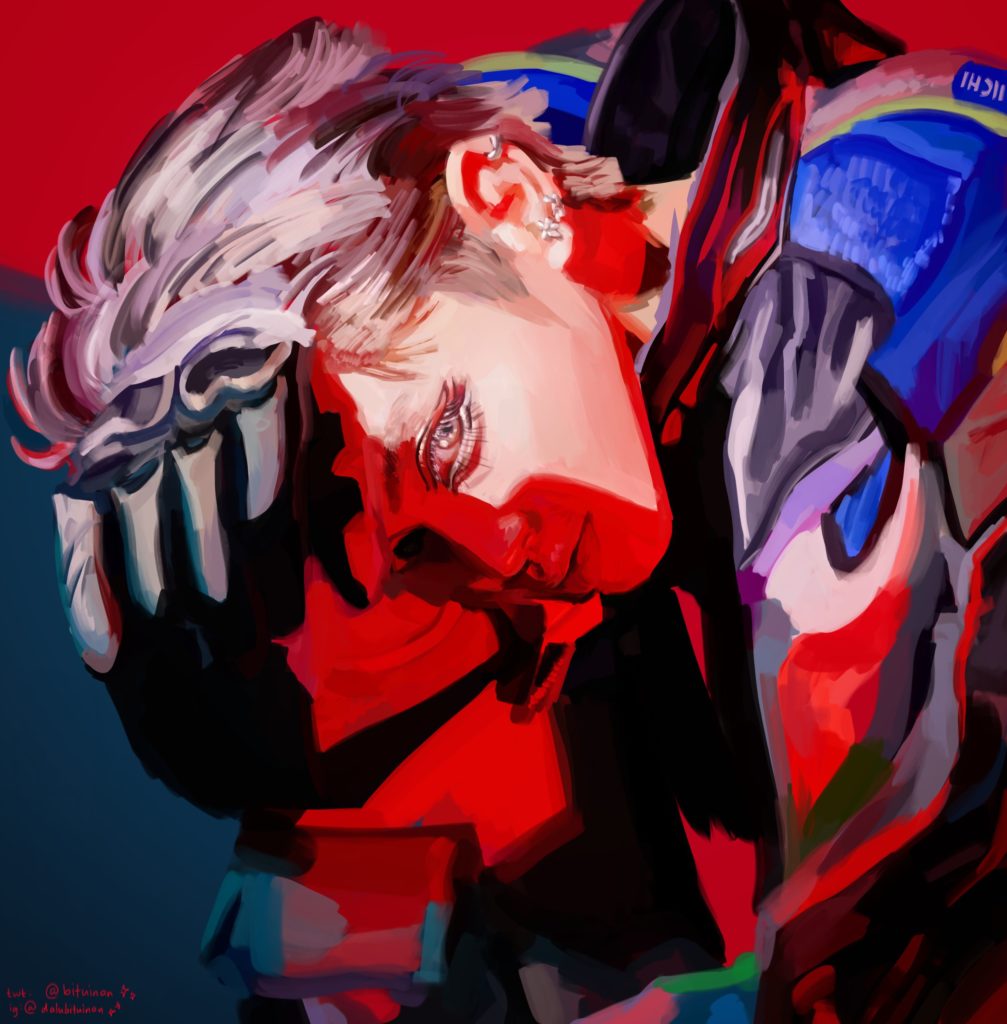 By Heather | @jaehyuniepot
It's been four years since NCT was welcomed to the world. Despite their short time in the spotlight, they've been able to gain rare and valuable experience even before their debut. Their unique concept has also allowed for many new faces to join in along the way. Each member boasts a different charm, which has attracted a wide range of fans contributing to the Hallyu Wave. But what happened before the birth of this seasoned group? With such diverse backgrounds and personalities, what led to their paths diverging and coming together as one? As we reach the five year mark it's nice to take a step back and reminisce on each individual journey. Let's Turn Back Time and explore the origin of NCT. (We'll be updating this with new member profiles so check back again soon!)
Lee Taeyong, 26, Seoul, Korea: The Resilient
2012
Our highly respected leader's story began in 2012. We saw a boom of renewed interest in K-pop music internationally with PSY's "Gangnam Style" taking the world by storm. Meanwhile somewhere in the streets of Seoul, casting directors were taking an interest in a second year high school student. They only revealed they were part of the renowned "Big Three" entertainment agencies and would love for him to join them. Taeyong, mistaking them for the three major Korean broadcasting companies (KBS, MBC, SBS), declined. He was wary until the casting director bought him toast as a way to entice him. He reasoned she was probably a good person as a result and agreed to an audition. Having never even stepped foot in Apgujeong-dong before, he somehow found his way to the SM building. Although he only knew the National Anthem, he sang his heart out and danced his way into SM's trainee program.
Despite how polished Taeyong's skills are now, he was a poor dancer at the beginning, according to his old dance instructor. They had even told Taeyong that he would never be able to make it on stage, but this only fueled his spirit to persevere. In just a year and a half, he became infamous amongst the trainees for having the best dancing skills.
We can credit Taeyong's older sister for igniting his passion in music. Growing up, she introduced him to many musical influences such as Justin Timberlake. He stated in an interview with Men's NO-NON Magazine that he received a hand-me-down MP3 player filled with her old songs. He had no interest before, but after listening to her favorite pop songs he grew to appreciate music.
2013-2014
It's no secret that SM has made a name for themselves in the Korean music industry. As forefront trailblazers they've created outstanding artists. Each new act draws attention just for being produced by such a powerful company—which is why it was such a big deal on December 3, 2013 when SM announced the start of a new project for their hidden trainees dubbed SM ROOKIES. It boasted their fresh new talent who were yet to debut. We got our first official glance of Taeyong a year after his start with the company, after he was one of the three trainees introduced that night.
Being a part of SM ROOKIES opened many opportunities for these trainees to show the world what they had. Throughout December 2013, SM released short videos building the suspense by giving glimpses of the behind the scenes training. SR14B was later announced as the male sub-unit of SM ROOKIES. In the midst of all this excitement, Taeyong graduated from the School of Performing Arts Seoul majoring in Practical Music. Freshly graduated, he could now focus on his training. Taeyong became the first male trainee to release a track under SR14B. His short, but powerful rap track "Open The Door" debuted on July 21, 2014 and gathered two million views.
On August 15, 2014, Taeyong introduced himself as a 19-year-old who likes to rap and dance in his first appearance in a reality show, EXO 90:2014 (2014). EXO, joined by SR14B members, filmed remakes of popular Korean songs from the 90s. He continued as a guest, showing up in covers and game segments for the rest of the show's duration. His most notable appearance was in episode five when he acted alongside Lay for the "Missing You" by Fly to the Sky music video remake.
The same day the show's premiere broadcasted, SM ROOKIES performed at their first concert for the SMTOWN Live World Tour IV in Seoul, South Korea. Taeyong's talents were so formidable, he had his own solo stage where he rapped "Open the Door" before being joined by Jaehyun and Johnny leaving the audience in awe with their magnetic dance. The older members of SR14B also came together to cover Shinhwa's "T.O.P" bridging an old era with their new moves.
2015-2016
By the time 2015 rolled around the SR14B boys were now SR15B, showcasing a new dance with the song "BASSBOT." The male trainee performances were such a hit they were able to hold their own concerts, the SM ROOKIES Show in which they toured Korea and internationally to Thailand from 2015-2016.
With their popularity already building up, the next steps in Taeyong's career were definite. On February 1, 2016 Lee Soo-Man the producer and founder of SM Entertainment, announced he would be expanding the way the company approached the industry calling it New Culture Technology. He would create a new localization of music through their new boy group appropriately named Neo Culture Technology. He cited that he envisioned a future for the super group to debut units representing major cities all over the world. Masked faces of trainees filled the auditorium and NCT U's first unit consisting of Taeyong, Doyoung, Ten, Jaehyun and Mark revealed their faces for the first time. The teaser of NCT U's "The 7th Sense" was played introducing Taeyong first—it was clear he was to be the core of this new group.
A few months later the future bass and hip-hop single, "The 7th Sense," was officially released, on April 8, 2016. However through some extremely unfortunate misunderstandings, Taeyong was not met with the warm welcome he once had. He pushed himself to accept and work through the criticism by focusing on performing and filming their first variety show NCT Life in Bangkok (2016) which followed their journey til debut.
During this time, despite their busy schedules and impending debut of NCT 127, Taeyong and the other members volunteered at several organizations. They began consistently visiting Daae, a school for multicultural students, in April 2016. The members made time to dance and play with the students, treating them as if they were friends and family. With several multicultural members themselves, they felt at ease and could relate to the students. Once debuting in NCT 127, Taeyong created the "Taeyong Scholarship" where he has sponsored 4 students every month till the present. Several of the staff and principal noted how kind hearted and sincere the boys were.
As the appointed leader, Taeyong stepped up with a strong sense of duty for the group he had trained alongside and was so proud of. NCT 127 became the second unit of NCT and the first fixed unit on July 7, 2016 with their hot new single, "Fire Truck." He showed a new side to him alternating from the heavy performances of "Fire Truck" to the bright and cute "Once Again" B-side. Regardless of the nitpicking from anti-fans, Taeyong ended the year by receiving the Best New Artist award with his members at the Mnet MAMA award show just as his SM predecessors had their debut year.
2017-2019
Since then, Taeyong has continued to exceed people's expectations through his diligent showmanship. He's appeared in seven mini albums, four full albums and two projects. He participated in writing lyrics for them and has 34 NCT credits to date under his belt. Even with the occasional pushback he's been met with increasing success for each new comeback. It was no use denying his abilities when he was putting 110% into each performance. His brand's growth allowed SM Station's confidence in him to release his own solo song, "Long Flight" which he co-wrote and produced himself. Taeyong also joined the cast of Food Diary (2018) showing his sweet personality taking care of animals and cooking.
His popularity growth with NCT 127 led to their first world tour from January-July 2019. The company's focus on a global market created opportunities for them to collaborate with artists such as Ava Max, Jason Derulo and Marteen. Taeyong's apparent versatility made him a perfect fit for SM's new project group geared towards a western audience. He joined SuperM with members from four of SM's boy groups: SHINee, EXO, NCT and WayV debuting on October 4, 2019 with their infectious title track, "Jopping." Through his time spent with the group, the senior members would help him build up his confidence as a leader and idol.
2020-Present
By 2020, Taeyong was a widely respected artist by his peers and NCTzens. He found success with NCT breaking records left and right. However, the rumors that had followed him since his debut would still occasionally pop up. After years of ridicule by anti-fans, reports finally came out that Taeyong had been falsely accused and was, in fact, the standup, genuine idol we had seen him as over the years. Although he was burdened by the hurtful comments and pressure to be a good leader, he stayed resilient through it all. Like most people, Taeyong is his own harshest critic, but over time has become more comfortable accepting faults to push himself higher. He stated in an interview with News1 that, "Honestly, we weren't successful from the beginning. We got to where we are step by step, and thanks to that, I think we grew well, experiencing everything we needed to." In the present, we can't wait to see where Taeyong leads NCT in the future.
All in all, artists in their own right are pioneers of time. Their creations become a part of history that people admire and remember. Just their art and music alone can take people back to significant moments of that time. Although we can't physically go back to the past, at least artists like NCT can guide us and turn back time on the thoughts and feelings we had listening to their music.
Be sure to check out The Ruby Project here!
Thumbnail: Taeyong @bituinan