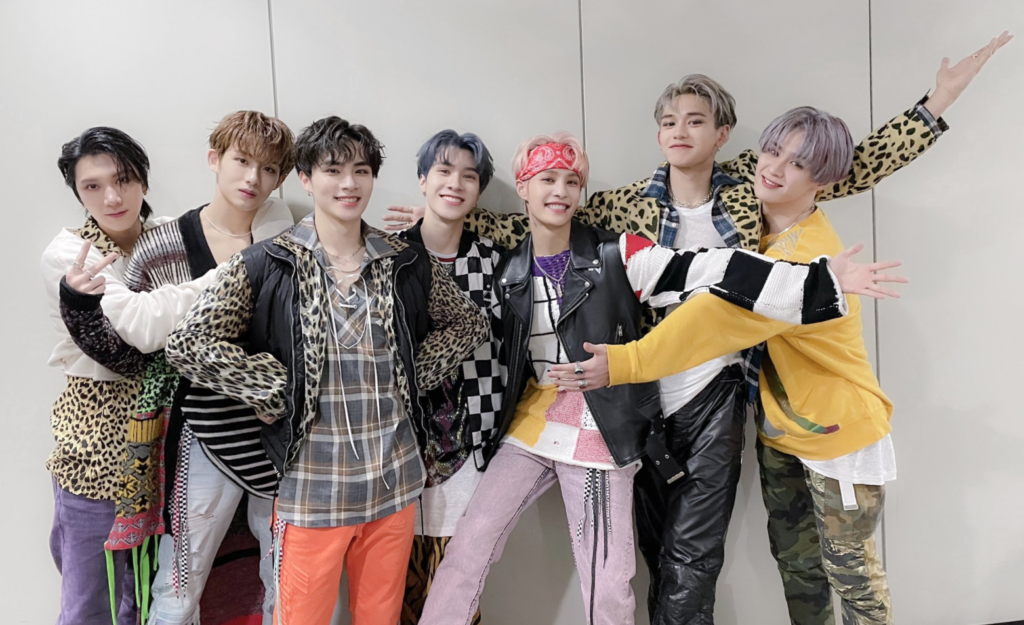 By Mafe Morales | @brekkerxuxi
WayV is back with their 3rd mini album KICKBACK released on the 10th of March. The groups first comeback after the release of their full-length album Awaken The World last June and their participation in RESONANCE PT 1 & PT 2 as NCT 2020. WayV is the second NCT unit to have a comeback in 2021 following NCT 127s Japanese album Loveholic.
The EP contains 6 hip-hop and R&B tracks -including the Korean version of their title track 'Kick Back'-, the songs are powerful and energetic but also show a more mature look for the group who adventured into new styles of music and vocals. 
When asked about the album WayV´s Leader Kun said "all the songs in the album including the title track are fantastic and elaborately produced" is safe to say that the fans are not disappointed, they put their faith in WayV and their high expectations on the group were met.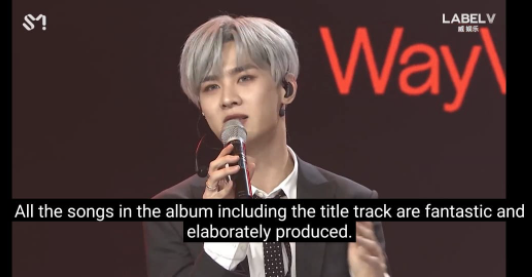 Almost 2 weeks after the announcement of the comeback, the album is finally here and the excitement of WayZeNi is clear. The mini album did well in sales since pre-orders opened even though there weren't prior announcements, the fans didn't hesitate and the group achieved over 90,000 pre-orders on ktown4u making KICKBACK WayV's most pre-ordered album.
The album is now WayV's best-selling album on Hanteo charts to date, selling 98,000 copies on the first day. A drastic difference from their previous release Awaken The World which sold 24,443 copies on its first week. 
KICKBACK  hit No 1. on the iTunes worldwide album chart shortly after release due to topping the chart in 22 individual countries, and the title track reached new heights on the qq popular music chart. 
This also marks WayV's first time topping Melon's World Music chart with all of the album tracks taking up the top spots of the chart. 
The group and the fandom have grown since their 2019 debut, with fans working hard to achieve new milestones each release resulting in the Kick Back' MV reaching one million views in the first 3 hours and 3.3 million in 24 hours becoming the group's second most viewed video after 'Turn Back Time'. 
WayV's online showcase along with the music video and album drew a lot of proud reactions from fans and album contributors.
#1 on iTunes Worldwide ?? #WayV_Kick_Back

— Alawn (@AlawnMusic) March 11, 2021
#WeiShenV #wayv #WayVKickBack hey boos! ❣️ what do you like about Kickback..what don't you like?? Any questions? Glad y'all running it up!! So happy to be able to share my creativity with y'all!!! #KickBack pic.twitter.com/lZYcEDAWCz

— KC ? (@Soundsbykc) March 10, 2021
THE GROWTH- they are getting bigger and bigger yall. omg i wanna cry, i'm just so proud of them.. they really worked hard through the years and they deserve whatever they're getting now.

PROUD OF YOU WAYV❤️ https://t.co/PFN9fYGWKM

— 뷔 CRYING OVER TEN LEE (@vicitys) March 11, 2021
it's satisfying to know that every wayv album is a no-skip album

— ً ALEXANDRA SINGLE (@XUX1VISXIONS) March 10, 2021
THE CINEMATOGRAPHY, THEIR OUTFITS & THE SONG ITSELF IS SUCH A MASTERPIECE
??????

WAYV COMEBACK
WAYV KICK BACK#WayV_Kick_Back #WayV의_킥백#WayV #WeiShenV #威神V @WayV_official pic.twitter.com/Bc90AU0FKk

— ︎#1 jisung enthusiast (@JlSUNGlE) March 10, 2021
Fans were not the only ones excited for WayV's return, NCT 127 leader Taeyong and member Doyoung also expressed their support for the group's comeback on Bubble and Instagram. 
Taeyong ? "I'm watching the guys' (WayV) MV while eating chocolate"

"First off, it's like I've gotten a punch in the heart"

"Winwin, it feels like Simon Says era, unchanging cuteness, his clothes are pretty"

"Kunie Kunie Kun Kun"
+

— Dyva? (@captainuwu) March 10, 2021
WayV shows continued growth not only in numbers and commercial success but also with connecting to their fans all over the world. 
You can listen to WayVs new album KICKBACK on Spotify and Apple Music and check out "Kick Back" MV here.
Make sure to check out the KICKBACK album review here!
Thumbnail courtesy of SM Entertainment