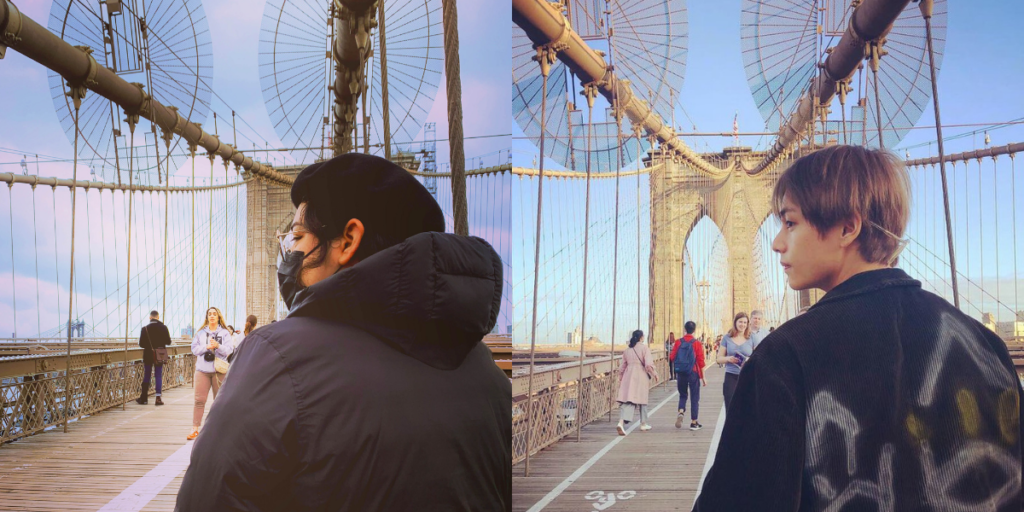 Since the EnVi readers loved our recreated NCT photos a few weeks back, the team set out once more to reimagine the memories of some of our favorite idols.
Jane Rivas, @JanePlane_ on Twitter
What made you choose to recreate these photos?
"I was having a vacation in New York and decided to go around taking some idol photos in some tourist spots I too was visiting!"
How did you carry out the shoots?
"Because I had the most amount of time during my Brooklyn visit I ended up choosing V's and I.N's photos from the Brooklyn Bridge and Dumbo. While I wasn't trying to recreate them in terms of outfits, given we were packed for our own trip, we decided to get as close as we could to the original photos with angles and locations, and in V's case–even an attempt at recreating the filter!"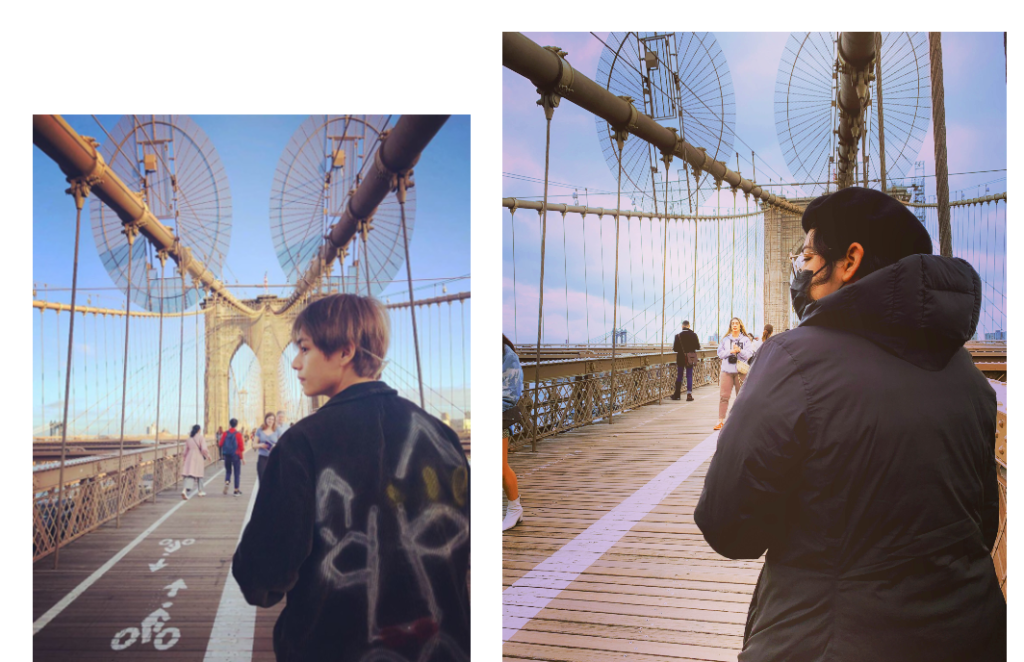 Images via Instagram.
Francine Valcos, @MIN9YONG on Twitter
What made you choose to recreate this photo?
"I remember being fascinated by [a] photo of Jisung from the feature he did with Chenle for Elle Korea's July 2020 issue, especially when I found out one of my favorite Korean photographers Mok Jung-wook (@mokjungwook) took it. The elements were right up my alley and I got my sister who's the same age as Jisung to model for me. I love the coming-of-age feel it gave through J. D. Salinger's The Catcher in the Rye—good thing I still had my copy, which I read and criticized when I was about their age, to match Jisung holding the book."
How did you carry out the shoot?
"It was quite difficult to time the shoot because it had been raining a lot lately and I needed the sun to make the photo work. Fortunately, I discovered a spot in our backyard and waited patiently until the sun showed up. I utilized grain while post-processing to make the photo look more alive and to give it a reminiscent of a film camera shot. 
"I had a great time revisiting parts of my youth while doing this shoot. The challenge of coming up with ideas to improvise turned out to be fun. It also made me miss all the places spent outside of my own home, but I guess our backyard is enough for now while most of the world heals."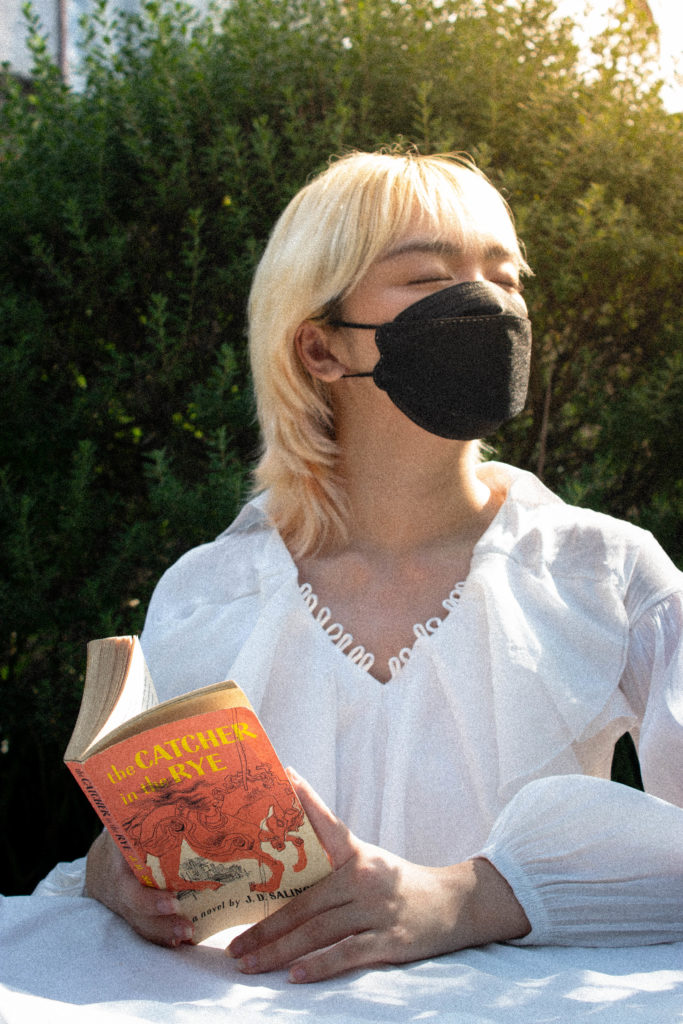 Enjoyed this piece? Check out our NCT photo recreations here!