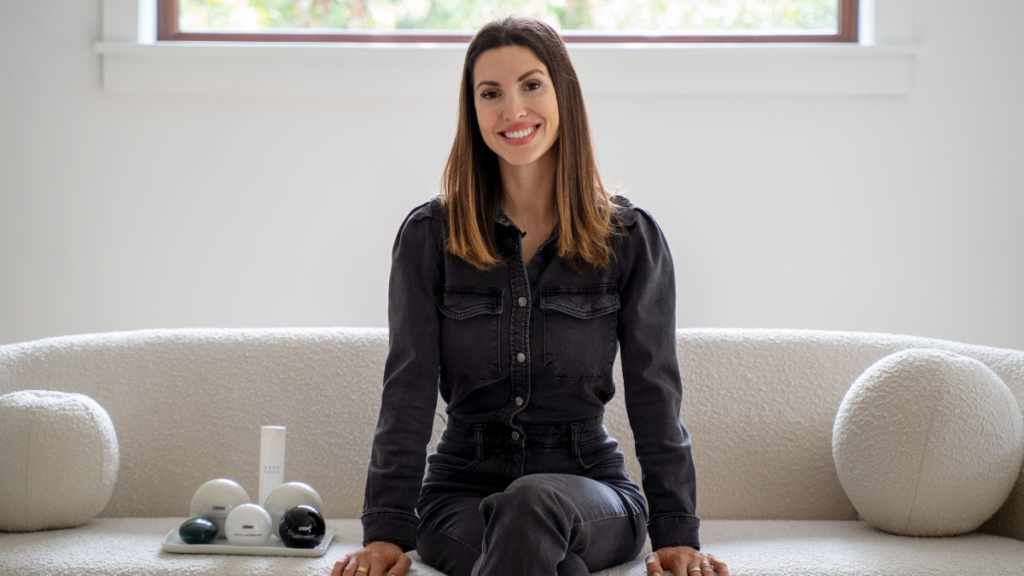 Whether they are brand founders, fashion designers, models, creatives, or stars, there are plenty of women changing the fashion and beauty game. In our series "Words of Women," EnVi talks to inspiring women about their goals, achievements, and journey in the fashion and beauty industry. Celebrating Women's History Month, in the first installment, EnVi spotlights Latinx engineer and brand owner Priscila Fadul. The Lendava Skincare founder discusses her experience as a woman in the beauty industry and why less is more when it comes to skincare.
Despite growing up immersed in her family business — which includes the distribution rights to luxury beauty brands — Priscila has never been impressed by industry fads, lengthy routines, overwrought stories, or trendy ingredients. After years of experience that helped her separate fact and fiction, she created Lendava Skincare, a brand that prides itself on cutting through the hype to deliver a sure thing: elegant skincare that prioritizes the functionality of the skin. Lendava makes skincare with the right priorities: a formula-first ethos with a simple, savvy, and pleasurable routine. Through her brand, Priscila is representing Latinx beauty and aiming for a more sustainable and minimalist approach.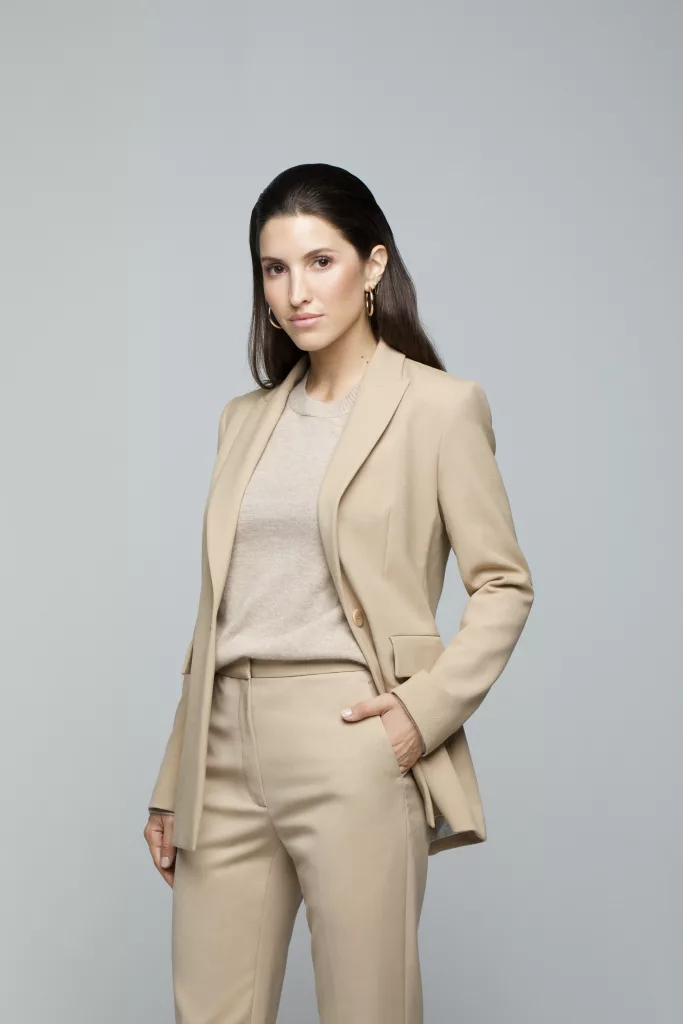 EnVi: What motivated you to work in the beauty and skincare industry?
Priscila Fadul: I am a Latinx engineer and beauty insider whose family has been in the beauty industry for decades, so I have been surrounded by the industry's top designer brands and I have benefited from connecting with all types of industry experts and chemists. All the glitzy trade shows, elaborate brand launches, and diamond-crusted-bottle-promoted products that promised to solve problems. But after years of working to differentiate fact from fiction when it comes to skincare, I learned that skincare doesn't need to be complicated, the formula is what matters.
How did your background and experience contribute to the creation of your brand?
As a beauty insider, I know what really works. And as an engineer, I strive for efficiency in every facet of my life. So I dreamt of a skincare [brand] that leveraged minimalism but offered superior results. Lendava is the pinnacle of daily skin essentials.
What are some challenges you've encountered as a female engineer and brand founder?
Honestly, I feel the beauty industry is really supportive! Today, women are raising each other up and channeling the power of collaboration. We've changed the equation — and this has led to the rise of female-led beauty empires. With their businesses, female entrepreneurs have finally been able to break beauty barriers, taking the lead in an industry that has been capitalizing on their insecurities for decades. Furthermore, greater female leadership is something consumers want. In order to create lasting change in this industry and better meet the needs of today's modern women, women should be in leadership positions where they can steer brands to develop products and messages that empower them and help them feel good about themselves.
What has been your most memorable experience as a female brand owner?
It took me more than 3 years to formulate Lendava's first two products. Just as Lendava was finally ready to launch — the content, the formula, the packaging, everything — I found out I was pregnant. On top of that, I was pregnant with twins. This actually made me feel like I was expecting triplets since while I was preparing two of everything for the nursery, I was also preparing everything for the birth of Lendava. Just a friendly reminder that women can do anything, and they can do it while they're pregnant too, which is that much more impressive!
What advice would you give to young women looking to pursue a career in the beauty industry?
Keep up to date with trends. I love the fact that the beauty industry is constantly changing. So read and try to keep up with the most up-to-date evidence daily. Stay connected. We currently live in an era of global connection and I believe small brands have more power than ever to create change. Small players in the industry are the ones leading the game and they should support one another. Creating partnerships and working with other brands that share the same values while learning from one another are key for growth. Personally, I meet so many brand leaders that inspire me every day! Then, be ethical. Customers want to see more ethical brands on the market, those making the right choices when it comes to not just healthy ingredients, but also sustainable sourcing of those ingredients, environmental efforts to minimize waste, and transparency in their performance.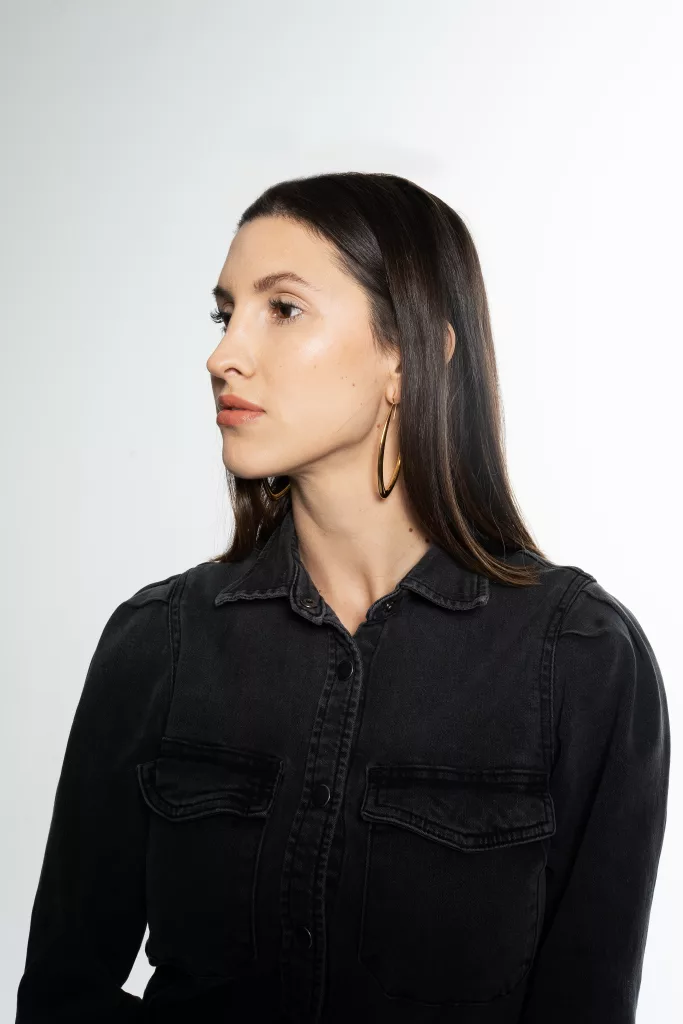 Can you share some tips for women who are discovering and embracing skincare for the first time?
I love the fact that today's customers are savvier than ever. So my advice would be to educate themselves and read the labels; investigate. Be curious about what products to use and the impacts of the skincare industry. Also, be more interested in long-term skin health and protection, rather than just trying to solve temporary skincare issues. Because healthy skin is a lifelong journey! Be conscious about sustainability, and choose positive brands: honest, science-proved, and inclusive. Finally, I encourage customers to switch to a more minimal approach. Because using less is not only about skin health but also about making beauty more sustainable. Since I have gotten deeper into the business of beauty, I have realized how much waste is produced. Overconsumption is a massive problem right now, not only in the beauty industry but in the entire world.
If you could go back in time, what is some advice you'd give to your 20-year-old self?
On the topic of skincare… "Healthy skin equals success!" The skin is a reflection of who you are as a person." Faces hold truth, tell you about life experiences, reveal character, and express emotion. Beautiful skin is healthy skin, and a healthy appearance is always rewarded. So love your skin, invest in your skin, and get away from the sun!
Who are some of your female role models? What have you learned from them?
Chanel, Estee Lauder, and Helena Rubinstein, because each of them had changed the beauty industry in their own way by revolutionizing the culture around women's attitudes toward their appearance. I learned from them that "Beauty is Power!"
Lastly, what would you like Lendava Skincare's plans for the future? What would you like your brand to be recognized for?
I want to build a community, as I envision the future of Lendava with innovation and educational content. Because today, clean beauty and nice packaging are not enough. Continuous research and proven science will become the only source of confidence and trust. I am creating products that add REAL value to the health of the skin, and I want my community to feel great about them. I believe in the power of "word of mouth," at least in the beauty category. Quality over quantity is my goal.
I want the brand to be recognized as one with the right priorities in terms of formulation and packaging. I want to prove that we can have all the luxury and benefits of a multi-step skincare routine with just a few very well-formulated products. Our goal is to become a fully responsible brand in terms of packaging and a best-in-class brand in terms of ingredients. I want Lendava to be recognized as a brand with less trend, more tried-and-true, less clutter, more benefit, less waste, more impact, and less edge, more elegance! Using Lendava is simple and pleasurable; it's savvy skincare with all the right priorities!
Interested in more Women's History Month content? Read everything about the Ciaté London collaboration with Iris Apfel here.