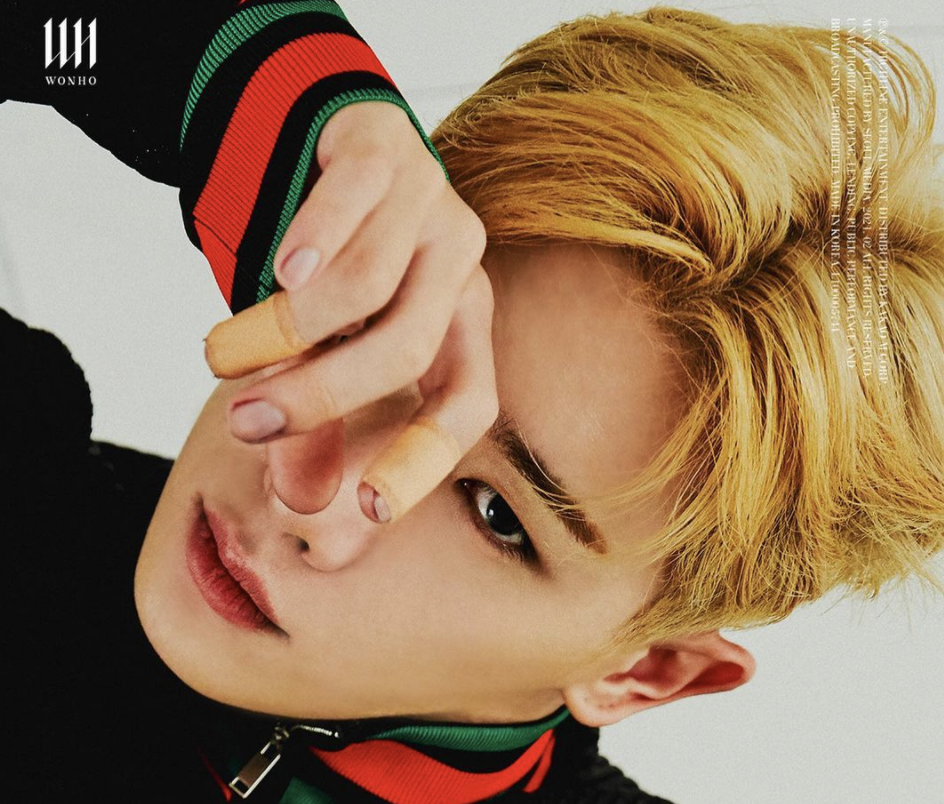 With his latest comeback since his solo debut, Wonho released Love Synonym #2: Right for Us on Feb. 26. The second part of his first mini-album features eight songs including the single "Lose."
Arranged by Wonho himself, "Lose" features the singer's own lyrics that tell a story of romantic feelings that cannot be escaped, becoming a game of love. The single comes with an English version and a music video with over 500,000 views in just 13 hours at number 25 on YouTube's trending. Gaining the attention of many, Wonho even became the top trending search on Melon. 
Slowing it down, "Devil" enchants with "artificial dreams." Created with 153/Joombas music group, the song joins other K-pop hits in the company's discography  including Cravity's "Call my name" and Monsta X's "Give Me Dat." 
"Best Shot" takes a more upbeat tune with credits to Wonho, Sun Ahn, and Savage House Gang for lyrics, composition, and arrangement. Similarly, they collaborated with them to create "WENEED." The ballad's title is a nod Wonho's fandom called "Wenee."    
Wonho not only teams up with U.S.-based singer Kiiara for "Ain't About You," but also producer Frequency who has worked with the likes of Snoop Dog, Bebe Rexha, and Eminem. In this international collaboration, the duo sing about a break between two lovers. 
Surprising fans with a rap verse, "Flash" showcases a softer side to Wonho's voice, backed by the piano. Lyricized, composed, and arranged by the singer, the song shares the wish to return to a loved one. 
To celebrate the release, Wonho will be performing a virtual concert for fans all over the world. The show is to be held on March 27 EST or March 28 KST with its own merch and meet-and-greet for a lucky few.
Be sure to check out the Kingdom and performances recap here!
Thumbnail courtesy of Highline Entertainment