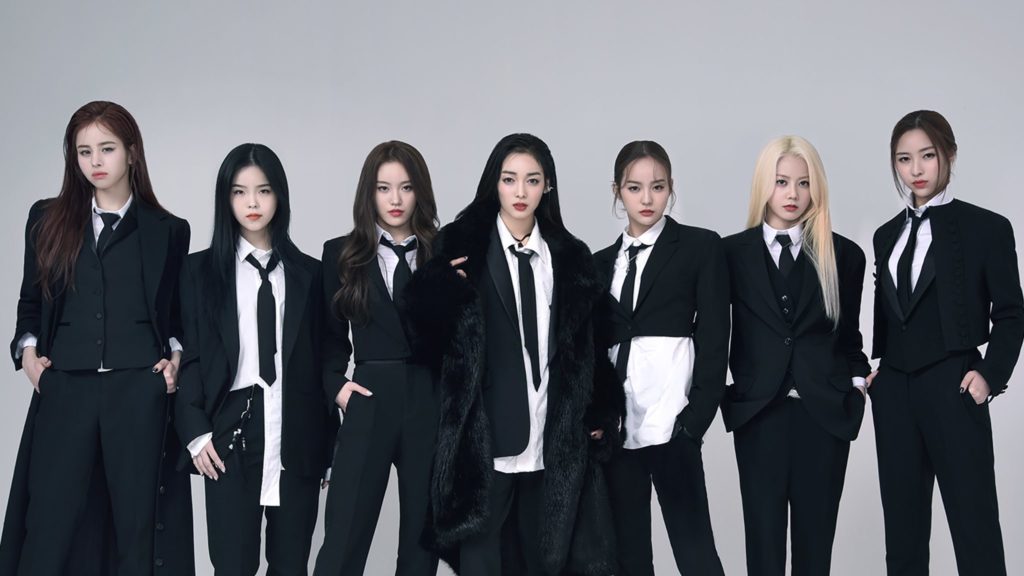 A new girl group is here, ready to flaunt their extraordinary talents. On March 18, girl group XG, short for Xtraordinary Girls, debuted with the R&B and hip-hop single, "Tippy Toes." Keeping fans on their "Tippy Toes," JURIN, CHISA, HARVEY, HINATA, JURIA, MAYA, and COCONA also starred in a music video for the single.
Ahead of the single album drop, XG opened pre-orders for a special edition CD Box and Vinyl album on March 14. Within three days, the albums sold out. Anticipation was at a high for the mysterious new girl group from the new global company XGALX. XG gained attention online thanks to their recent pre-debut song and dance covers.
On the Powerful Single
From their videos, XG's years of training are evident—their performances always pristine and awe-inspiring. Their debut single only further exemplifies this fact. "Tippy Toes" introduces XG's personal charm and union as a group. It is an all-English hip-hop and R&B song that highlights their individual styles and vocal abilities.
XG draws listeners into their song from the start with a repetitive whisper of "ta." The instrumental is a simple bass rhythm that repeats to highlight the rap. "Tippy Toes" has a seamless transition from rap and vocals throughout the song. The redundant beat coupled with the repetitive chorus makes "Tippy Toes" stay in your mind. The smoothness of the whisper-singing gives the song a chic and sleek atmosphere.
The powerful energy is completed with empowering lyrics. XG, ranging from 17 to 20, are determined to make waves and "keep ya' on your tippy toes." Among the lyrics, the lines, "Hard to match, ain't nobody got our energy" stands out. They boast their power and energy throughout the song, which flows with their desire to "wreck the game." They also promote their union and sisterhood, which helps create the overall charismatic and confident vibe.
An Explosive Performance
If their debut song alone did not convince you of their power, then the video is sure to convince you that XG are not here to play. From the gate, the video is edgy and impactful, and certainly demonstrates their performance prowess. The camera switches between members and the choreography, which starts on the floor! They comfortably move along the ground, their expressions nothing short of confident and badass.
The next scene cuts to the girls in individualized suits, putting on jewelry and makeup. The second chorus marks another choreography-centric scene, which shows how in sync and charismatic they are when dancing. They boast their controlled dancing and core strength, which is only exemplified through the chorus' final move: an anti-gravity lean. The verses take the viewer from an office to a school and a funeral. Their edgy attire makes it clear that they are here to disrupt the norm.
Throughout the video, XG maintain their confident personas, each expression they make only displays their stage presence and acting abilities. The final cutscene shows the girls placing flowers in a coffin. According to the press release, this is "evocative of their desire to bury stereotypes and other preconceptions around girl groups." It is clear throughout the piece, as each member has shown off their girl crush charms and made a statement with their chic suits. They don't need to be flashy or have an over-the-top debut. They can be cool in suits, and they are definitely more than capable of intense choreography.
What's Next?
XG certainly lived up to the expectations set by their pre-debut videos. XG displayed their hard work by presenting a clean and clear song and choreography, while also showing charisma in their music video. They are certainly on the path to becoming bold and creative artists as XGALX aims for their group

Want more on XG? Check out our introduction to the girl group here.