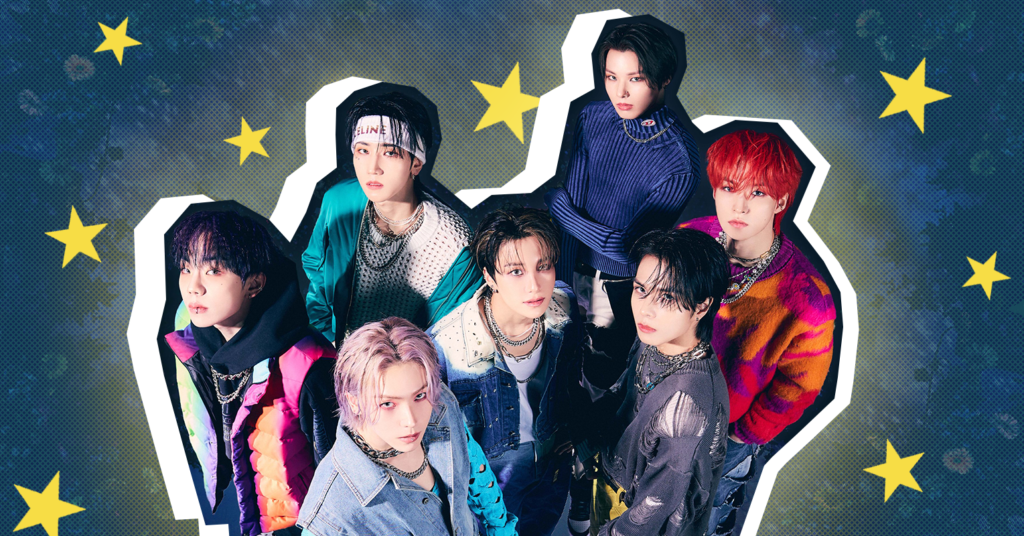 According to the Herald Economy and Culture Department, around 50 of 300 groups debut every year in the Korean entertainment industry. Understandably the competition is fierce, with only a select few becoming well-known among the general public. The recent pandemic only added yet another obstacle the new wave of idols had to overcome.
Attracting fans despite restricted performances and he lack of face-to-face interaction is a feat in itself. What seems to have spurred the youthful idols of E'LAST—Choi In, Seungyeop, Rano, Baekgyeul, Romin, Won Hyuk, Wonjun, and Yejun—to continue down this path has been the support and love of their fans.
E'LAST, who like their name seem to be set for an "Everlasting" journey with ELRINGS, their fanbase, are a great example of idols jumping over the hurdles of the pandemic to build a lasting foundation. EnVi chatted with the eight-member group via email about their unique debut, their latest comeback song "Thrill," and their relationship with ELRINGS.
Growth & Influences
Within the past three years, E'LAST have made quite a transformation since their debut. Not only have they continued to polish their skills as artists, they have also solidified their distinctive image. Their sound, which Choi In describes as "one and only," is what makes these boys so unique on stage. The eldest member explained his phrasing further, boasting that their songs' potential are best showcased by E'LAST as a whole. With each dynamic performance, the members revealed they could see their growth.
The group's strong mentality may be what fuels their fire. When asked who their musical influences were the boys thoughtfully reflected on themselves. Rano credits the entire group as his motivation and influence, "I think it's ourselves, our endless attempts for better outcomes impacts and influences the most. I can feel us being more and more balanced every time we record and perform as artists."
E'LAST's ability to see the value of each stage has paved the way for their growth over the years. It's clear that they are full of thanks for every opportunity that comes their way. With each precious experience and the people they've met along the way, Rano explained that they've been able to seek a greater understanding of each other and grow as a group. Through their new experiences, they've seen a difference in their character since the group's debut.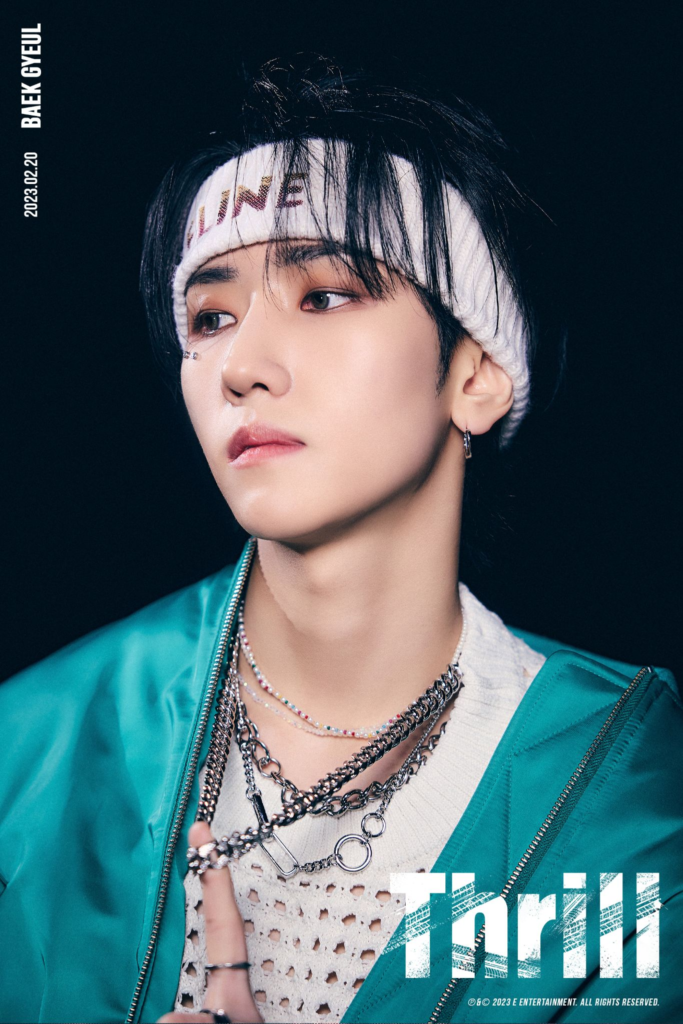 Are You Ready for the "Thrill"?
"Are you ready for the thrill?" The impactful intro line of the idol group's latest single sets the electrifying tone for the rest of the track. While most of the members described the song as a starting point, Wonjun stood out with his response, "The key to Pandora's box." The track combined with the music video's visuals not only sucks viewers in to see the colors that the group have to offer but invites you to step into the world of E'LAST.
The lyrics describe the "Thrill" of falling in love with the object of your affection and all that comes with it. The awkwardness, the need to be with them all the time and even the obsession one might feel. "Dangerous love, you're my sun," Wonjun raps right before the first chorus drops while Romin sings his feelings are "like an exploding trap…a thrill I can't avoid." The music video is packed full of stylish outfits and aesthetic performance shots trending among the current generation of K-pop artists, leaving a lasting impact on anyone watching. The choreography calls back to the song's lyrics, with members almost trapped or stuck in a cycle (of love) and not attempting to break away.
E'LAST worked endlessly on the song-making process for "Thrill." This was not their first rodeo, and most members had previously participated in lyric writing and music production. Acknowledging that even getting to be included in the process was a privilege, rapper Won Hyuk expressed his gratitude for the opportunity to contribute to an E'LAST song. Yejun shared that he focused on infusing the lyrics with color, carefully selecting words, and constructing sentences to add depth to the track.When asked about where they find inspiration, Baek Gyeol cited "experiences, poetry, and beautiful scenery," which stimulate his creative thinking and influence his songwriting process.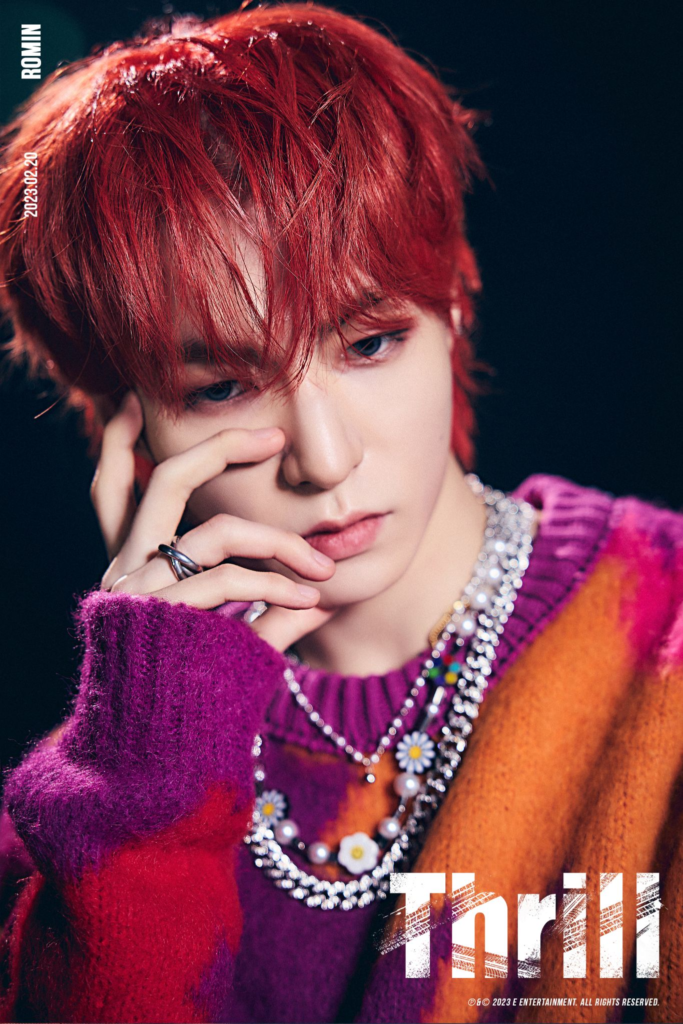 Everlasting with ELRING
E'LAST spoke candidly about the unique relationship between the group and ELRING. The members expressed their admiration for the emotional connection that exists between them and their fans, despite the physical distance. Yejun emphasized how important ELRING is to the group. He added that E'LAST constantly strive to show their appreciation by revealing different sides of themselves, both as professionals on stage and as ordinary people.
As a group that debuted amidst the pandemic, E'LAST faced challenges in performing live and connecting with their fans in person. Despite this, they have managed to build a loyal and dedicated fanbase. The group's music has resonated with fans, who appreciate their unique sound and style. Wonjun expressed his happiness and gratitude for finally being able to perform in front of fans. He described the experience as almost dreamlike, and he looks forward to creating more cherished memories with ELRING in the future. Wonhyuk chimed in that he literally has dreamt about his fans and performing for them.
The Heavenly Idol
Outside of musical pursuits, some members of E'LAST have also branched into other creative fields. Wonjun recently made his acting debut in tvN series The Heavenly Idol (2023). A supernatural drama based on a webtoon, the show details the story of an otherworldly being who accidently switches bodies with a K-pop idol. Wonjun acts as another member of the idol group. When EnVi asked if acting had always been a dream of his, he acknowledged that it was a passion he had nurtured since his youth. As he ventures into this new challenge in his career, Wonjun said he approaches acting with a "desire to explore various roles and expand his acting spectrum through practice and preparation."
Being a member of E'LAST has provided Wonjun with a solid foundation for his role as Typhon, a member of the Evil Boys in the drama. He believes that his experience as an idol has allowed him to immerse himself in the character without stiffness, finding a genuine connection with the role. While acting with a script is different from his usual endeavors of dancing and singing on stage, Wonjun recognizes the overlapping elements in terms of expressing emotions and conveying them in a certain way.
On set as an actor, Wonjun has received encouragement and compliments from his seniors and staff members, creating a positive and supportive environment. Although there haven't been many specific lessons or advice given, the overall experience has been fulfilling for him. Looking ahead, Wonjun said he has aspirations to take on antagonist roles and portray student characters in school-based plots. Additionally, he expressed a keen interest in exploring acting opportunities in films and musicals, showcasing his eagerness to broaden his acting chops beyond his initial foray into the world of acting as an idol.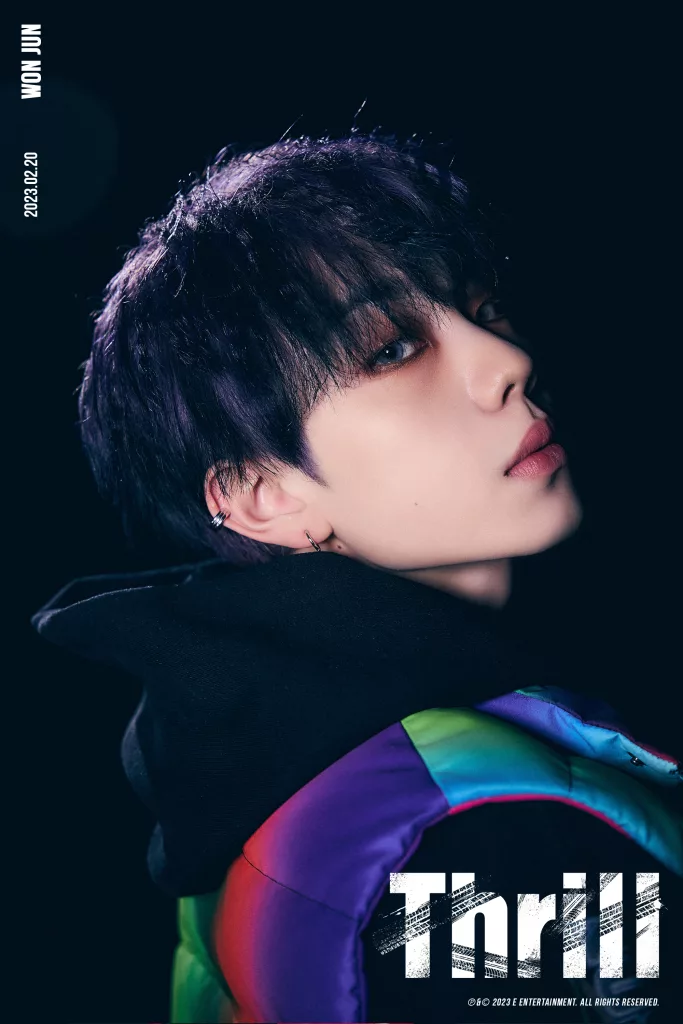 What's Up Next
E'LAST have set their sights on the future with a series of exciting plans and projects. According to Choi In, the group is excited about their current overseas performance schedules. With anticipation building, the group is eager to meet their global fans and forge deeper connections with ELRINGS. The tour presents a significant milestone for the group, offering a platform to showcase their talents on an international stage.
E'LAST's music resonates with a vibrant energy and unwavering passion that they hope will leave a lasting impression on their listeners. Romin expressed the group's desire for their audience to tangibly experience the infectious energy they pour into each song and performance. By infusing their music with an abundance of passion, E'LAST aim to inspire and captivate their fans, fostering a sense of enthusiasm and excitement. "We hope [fans] can feel that we have so much energy and passion in us," Romin concluded.
Their journey is a testament to their unfaltering dedication, gratitude, and personal growth. With every stage they conquer and every song they release, they continue to forge their path forward, leaving their mark amongst their fourth-generation K-pop peers. As they navigate their path, E'LAST's strong mentality, commitment to their craft, and overwhelming love for their fans ensure that their future is bright with endless possibilities.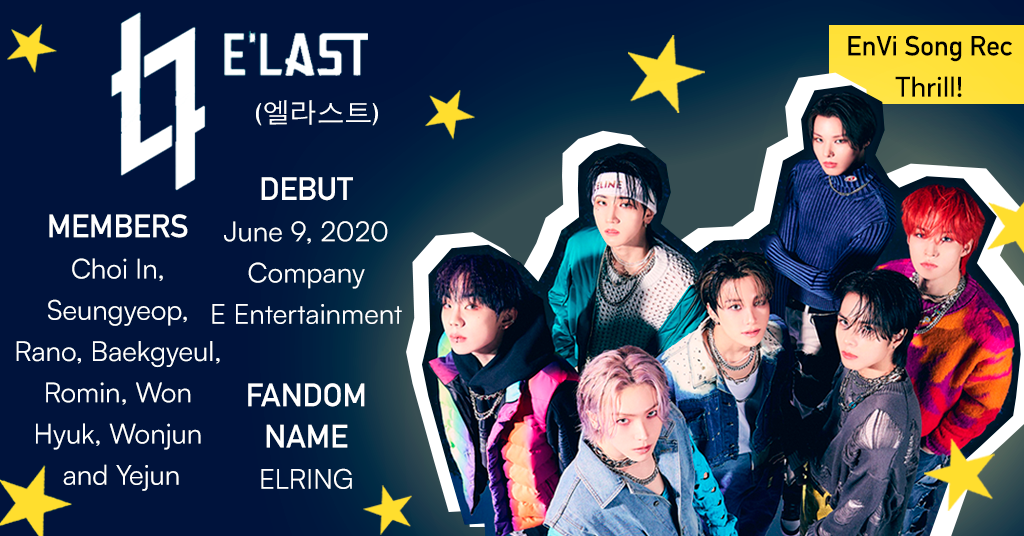 Ready for more in-depth artist interviews? Check out our interview with Korean hip-hop/jazz artist Q the trumpet here!