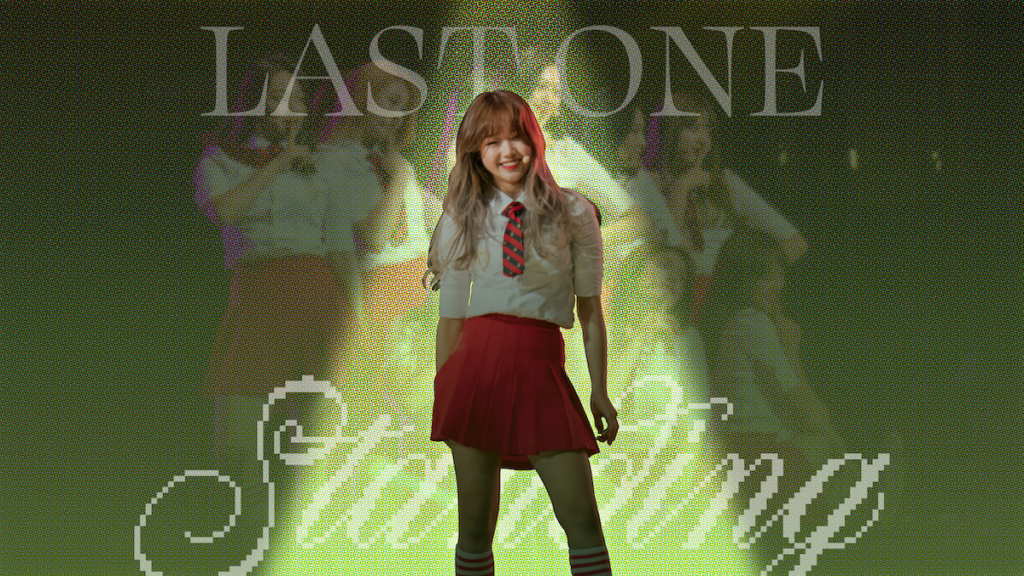 The transformation of Korean reality survival shows has followed changing trends to stay on top of viewership ratings over the years. Within the course of a decade, the formula for such programs has found a way to include audiences and make them part of their favorite contestants' journeys. The sense of achievement becomes a shared experience for fans and the ultimate winner, extending the game to viewers through the screen. Modernizing survival show concepts to reflect new interests has allowed these shows to stay current and hold the general public's attention. With survival shows' ability to adapt and influence the changing times, such content is increasingly enjoyed worldwide.
The Starting Line
We can credit the origin of survival shows to Swedish series, Expedition: Robinson (1997) for kicking off this competition based format. Expedition: Robinson notoriously led to the production of the highly rated American version, Survivor (2000). Strangely enough, the sight of people being stranded on an island in near death situations was the type of entertainment that kept audiences intrigued. Waves of viewers tuned in to watch if contestants could make it through these obstacles. This format quickly found its way to other countries as they swooped in on the popularity of these shows.
Korean wilderness survival show Law of the Jungle (2011) follows a similar setup. Prominent public figures ranging from comedians to actors are sent into the jungle for up to two weeks without any usual amenities. What made the show stand out was its ability to showcase new sides to these celebrities. There was a certain charm to seeing usually well maintained celebrities in an all-natural state as they navigated new terrains for their survival. The new environment far away from modern society with the additional trust that these adventurers were abiding by the rules off and on camera allowed viewers to see a stripped down version of them. Sociologist Laura Grindstaff interprets that witnessing celebrities' everyday human interactions invites viewers to identify with them. Audiences tuning in could further connect with the famed participants, who seemed more relatable in a grounded experience.
The heavy emphasis of food on the show created a new variation of the trendy "mukbangs" (eating broadcasts) that were taking Korea by storm at the time. Eating became a key aspect of the program where contestants, fueled by hunger, would feast on the simple meals the jungle had to offer. By reacting to the food in such a mouth watering manner, audiences became eager to try the unique cuisine of the wild. Researcher Hanwool Choe explained that the popularity of these eating scenes may come from feeling the mukbanger's co-presence as they describe the foods. Through this connection, these moments on the show allow viewers to live indirectly through the figures discovering the beauty of native ingredients. The scenes of celebrities eating raked in millions of views and played a part in popularizing the mukbang wave as it found its way overseas.
The Golden Era: You Can Too
Audition-based competitions, which already had a long history in the K-pop industry, were the next evolution of survival shows. Wanting to bank on the success of well known artists, productions began to include the hottest idols of the time as mentors for the next generation. Already garnering the attention of well-established fanbases, survival shows introduced viewers to new talent as they competed for a spot in debut groups. We saw shows like Survival Audition – Heejun vs. Kangta, Battle of the Century (2002), and Let's Cokeplay: MNET Shinhwa Battle (2005) where first generation idols guided hopeful trainees. These contestants, regardless of the outcome of the shows, would famously debut in idol groups such as TVXQ, Super Junior, Secret, Brown Eyed Girls, and TraxX.
In search of the next big star, producers noticed a new factor played a heavy hand with the success of the idol survival show format: exposure. Screen time alone allowed trainees to become up-and-coming familiar faces in the industry pre-debut, giving them an additional edge to stand out as rookies. This became a safe win-win situation for companies who were able to secure a fan base beforehand. Instead of a rigid system that used to rely on company evaluations, they realized the opinions of the public were the most crucial. According to a 2020 study on reality competitions, programs are able to draw in their audiences each week by introducing a power role for viewers in making the dreams of the hardworking youth come true. The Produce 101 (2016) series can arguably be cited as the most influential in kicking off the mid 2010s trainee competition craze – it garnered 10 million votes by the finale.
With the growing popularity of survival shows, everyday people were sold on the belief that their dreams were within reach. Although idol dance music had dominated the Korean music industry for decades, the resurgence of another genre would quickly give it a run for its money. The premiere of South Korea's first hip-hop focused survival show, Show Me The Money (2012), forged a new space for rappers in the mainstream market. Viewership soared simultaneously with hip-hop topping the charts. This transformed the path for amateur rappers, giving them an opportunity to be heard and signed with agencies.
As it became trendy to enjoy the genre, its influence on fashion and beauty fads could not be overlooked. Unpretty Rapstar (2015), a spinoff of Show Me The Money, had aspiring female rappers competing against one another. Korean beauty standards for women changed with the appearance of these contestants who boasted bolder, edgier makeup looks and stronger images. The new born concept terms of "girl crush" and "ssen unni" — strong older sister, allowed girls to redefine themselves and step outside of traditional expectations.
What makes audiences root for contestants is a show's ability to produce an emotional connection between them. Targeting the ambitious youth, these programs bank on advertising heartwarming stories of chasing after your dreams. This mechanism validates spending time and energy to help the participants achieve their goals. In hopes of diversifying their content with adolescents and being more inclusive, programs looked toward other fields past the music industry. Young talented individuals began battling it out on shows like High School Rapper (2017) and fashion designing competition High School Style Icon (2019) for a headstart in their preferred careers. Getting viewers emotionally invested in their journeys not only drove more engagement, but resulted in increasing viewership as well.
The additional rapid growth of digital platforms and evolution of fandom culture has been an equally important component in the popularity of these shows. Fans' clever usage of screen captures and clips from shows have organically promoted not only the programs, but the contestants as well. The viral content has the ability to reach those outside their respective fandoms, attracting curious new viewers. Through the use of social media, shows also opened the doors of international voting. Seeing the value of international interest, productions even began reserving a division in the voting process for global fans to participate.
Oversaturation and Shortcomings
The grand success of these new artists and rappers had production companies scrambling to jump on the survival show bandwagon. However, this resulted in the mass production of recycled concepts and lack of unique styles. During its run, Produce 101 Season 2's (2017) lowest viewership rating was 1.6%. In more recent years, viewership numbers have dropped. Extreme Debut Wild Idol(2021) at its lowest had a meager 0.4% rating despite prominent celebrity mentors such as SHINee's Minho and trainee contestants with previous exposure in their cast. Even competition shows such as Queendom (2019) and Kingdom: Legendary War (2021), which featured well known idol groups performing against each other, brought in only 0.5% viewership ratings at best.
The show formats didn't sit well with fans who felt their favorite contestants' dreams were being taken advantage of for an underprepared debut. An industry that once pioneered extraordinary entertainers had reached a stagnant point alongside the decline of the audition survival show format. The revealed exploitation of these hard working youths contributed to the shows becoming less appealing. Production companies' promotions of these shows being solely audience vote formats didn't add up to questionable final rankings.
The general public became outraged and tired of a worn out concept that wasn't fairly abiding by its own rules. According to Mark Andejevic, author of "Reality TV: The Work of Being Watched," the participation of audiences having any meaningful control over a program's content is a tool used to sell that equal opportunity exists. Understandably feeling as though their involvement doesn't even matter, audiences began turning away from the shows that had once attracted them.
New Moves
Regardless of distrust of voting processes, it is difficult to eliminate this aspect from survival shows in this age of technology where programs thrive on fan engagement. Needing something fresh to recapture the attention of audiences, companies decided to experiment with dancing competitions, which quickly spurred a dance boom and renewed interest in survival competition programs again. The Street Woman Fighter (2021) franchise introduced street dance to the general public.
Songs used on the show have consistently made the top 10 of music charts, and dancers featured on the show such as N0:ZE have secured numerous brand deals from food to cosmetic advertisements. Aided by TikTok, the show has seen an outstanding number of viewers and started new dance trends. Users covering the show's original track "New Things" by Zico with choreographer Vata's distinctive dance. The trend became even bigger with idols also attempting the choreography from various groups like NCT, ITZY, TXT, IVE, and even the original singer himself, Zico.
A Sincere Connection
Despite the varying survival show formats, there has always been one thing that stayed consistent in captivating audiences to tune in — the reminder that these contestants on screen are just as human and relatable. Stripping the different layers of these programs reveals the universal experience of facing challenges thrown our way and pushing beyond our limits to persevere. Featuring sincere participants is how survival shows have persevered through the times and connected with viewers regardless of genre. Contestants who demonstrate great determination, hard work, and are willing to make sacrifices in order to survive are the ones who turn out on top and win viewers over to keep coming back.
The impact of these series has been long-standing by establishing pillars in the current entertainment industry. Previous contestants such as Jessi, Kim Sejeong, Wonyoung, Jun, Kang Daniel, and Hwang Minhyun have even gone on to demonstrate talents outside their respective fields. With appearances in variety shows, films, and television dramas, these entertainers have become household names and have even become global brand ambassadors. There is no denying the influence of survival shows and their hold on numerous markets as these programs continue to expand alongside new interests.
Interested in more Korean reality show content? Check out our article on idol variety shows here!