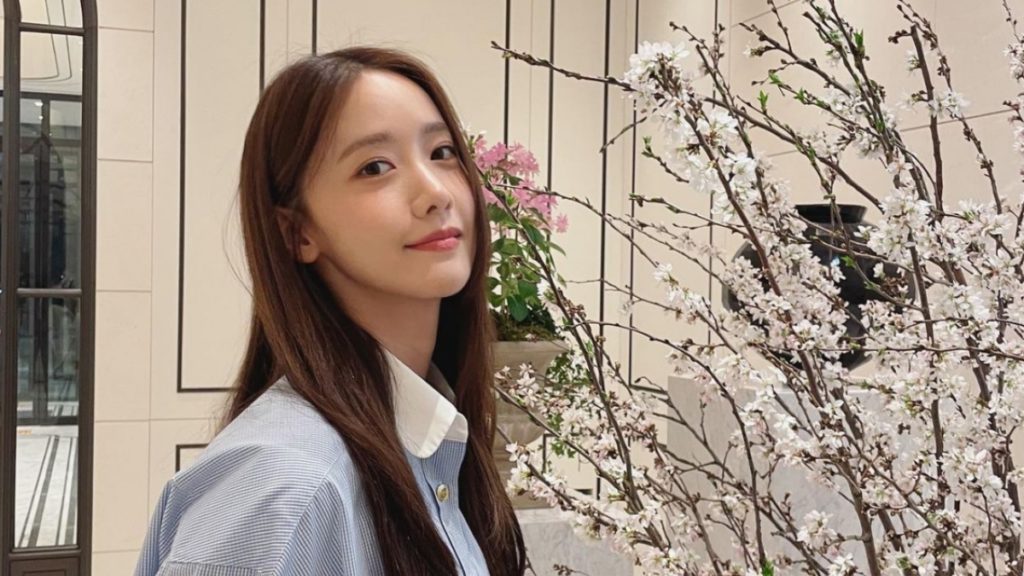 Girls' Generation's Lim Yoon-ah, more commonly known by the mononym YoonA, has grown as a superpower in the South Korean entertainment industry over the past 15 years. From essentially defining the role of a group's visual to being listed in the Forbes "30 Under 30" list, YoonA's impact is globally recognized. To celebrate the K-pop legend's birthday, we look back at YoonA's fashion legacy, which led Miu Miu to select her as their first global ambassador.  
View this post on Instagram
The Nation's Visual
Most people know YoonA as Girls' Generation's visual, vocalist, and center. But prior to the group's debut in 2007, YoonA was already featured in TVXQ!'s music video for "Magic Castle" and a Clean & Clear commercial. Even as a teenager, her beauty was noticed by the public. 
When Girls' Generation debuted in 2007 with "Into The New World," YoonA received major attention for her visuals. A year later, YoonA landed her first leading role with You Are My Destiny, which increased interest not only in herself, but also in Girls' Generation as a whole. YoonA's various activities across multiple platforms contributed to boosting the group's popularity. "Gee," released in 2009—named the year's most popular song on Music Bank— was the girl group's big break, securing their spot in the South Korean entertainment industry. 
After that, YoonA's endorsement opportunities increased significantly. In 2009, she was featured in an Innisfree campaign for the first time. Her relationship with the South Korean skincare and makeup brand lasted until 2020; YoonA participated in various campaigns for them over the years. 
As Girls' Generation's popularity grew, so did YoonA's. She was cast in various dramas in the years following the release of "Gee," including Cinderella Man and Love Rain. At the same time, the actress was landing deals with brands like Clean & Clear and Cartier. She even endorsed non-traditional products, becoming the first idol to endorse South Korean petroleum company S-Oil. She also worked on campaigns promoting amusement park Everland's Caribbean Bay and cellular service provider SK Telecom with other Girls' Generation members.
Catch Her If You Can
Over the course of her career, YoonA has become one of South Korea's most desired brand ambassadors. In 2012 alone, she was reportedly featured in at least 20 CFs, reflecting her success in promoting products with the general public.
Her name is tied with various high-status brands, both domestic in South Korea and global. She was the first Korean ambassador for Michael Kors and attended their 2019 Fall-Winter show at New York Fashion Week. Additionally, she has worked as a spokesperson and model for Pandora, Estée Lauder, Tous Les Jours, Crocs and Lee Jeans. YoonA's stacked portfolio proves her range and status as one of South Korea's most successful triple-threats.
Miu Miu's Pick
In October 2021, Miu Miu selected YoonA as their first global ambassador. SM Entertainment made the announcement through both a press release on their website and a tweet on the official Girls' Generation account. YoonA's official ambassadorship for Miu Miu kicked off with a pictorial for W Korea's digital cover, featuring a short video and series of images showing off items from the Miu Miu FW21 collection against a snowy, cold backdrop. 
View this post on Instagram
Shortly after, YoonA was also featured in Vogue Korea for Miu Miu's SS22 collection. The collaboration delivered a video with YoonA expressing two different sides of the brand: a light pink, playful and feminine ensemble, contrasted with an all-black, preppy dress, and mary janes. Given the idol's extensive experience with various concepts in Girls' Generation, it was no surprise that YoonA pulled off both looks with ease. 
Nowadays, the star's personal Instagram is peppered with Miu Miu sponsorships, including behind the scenes snaps from photo shoots and previews for her magazine covers. Most recently, YoonA was invited to the Miu Miu store opening event in the Seoul Galleria department store, along with other celebrities such as (G)-IDLE's Minnie and IVE's Wonyoung. 
15 Years and Counting
Even as Girls' Generation nears their 15-year debut anniversary, YoonA shows no signs of stopping. With over a decade of experience under her belt, the star continues to outdo herself with every career move. Forever a household name, YoonA's influence in South Korea stands the test of time. Plus, her new relationship with Miu Miu is a perfect match, bound to deliver exciting new content in the future.
Like learning more about K-pop superstars' fashion journey? Click here to learn more about fellow SM Entertainment artist Sehun from EXO's Road to Fashion Fame.