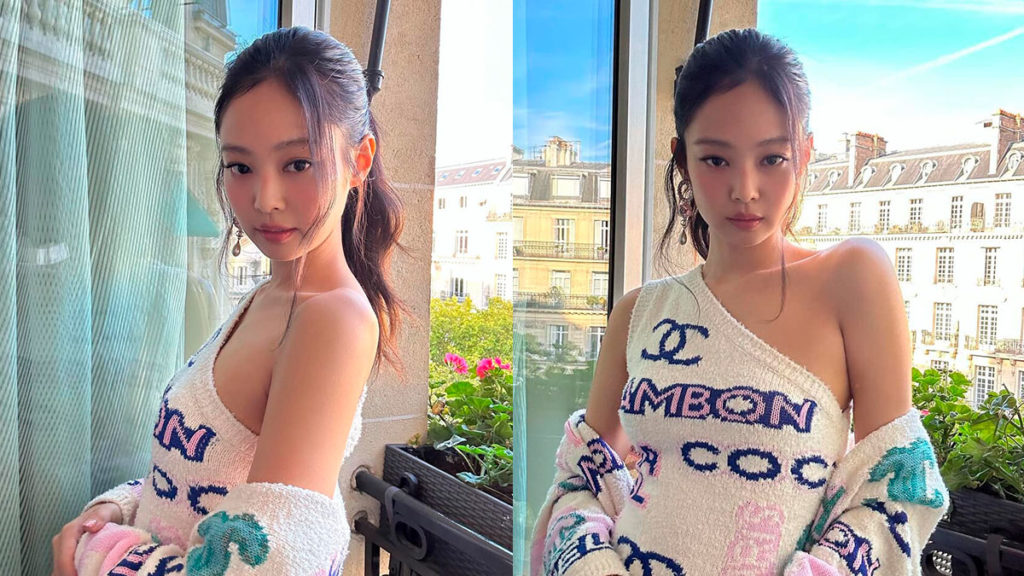 BLACKPINK's all-rounder Jennie Kim is no stranger to Fashion Week. As one of the world's current It Girls, Jennie's influence on the fashion scene expands well beyond the K-pop industry. With her chic and trendy personal style, as well as her jaw-dropping looks in music videos and campaigns, it's no surprise that she has developed a close relationship with French luxury brand Chanel. In her return to Paris Fashion Week, Jennie once again stole the show. 
Chic, Cute, Comfortable
One of the brand's favorite stars, Jennie has been one of Chanel's ambassadors since 2017. In the role, the BLACKPINK member has starred in numerous campaigns, such as Coco Crush and Coco Neige. She has also attended the House's runway shows multiple years in a row. Every year, the singer draws attention for her impeccable outfits.
For the Spring Summer 2023 show, Jennie stunned in a bright, playful ensemble. She wore a matching felted wool dress and cardigan set from the pre-released SS23 collection. The one-shoulder dress is a nod to one of Fashion Week's most notable trends and the Y2K revival. Both pieces were stamped with brand identity, flaunting Chanel logos in soft shades of blue and pink and bringing the feeling of spring to Paris autumn. Jennie strutted in bold black suede knee-high boots and carried a contrastingly subtle pearl clutch to complete the look.
Never one to forget about the details, Jennie made sure she was in head-to-toe Chanel with her double C-stamped manicure, which had all the colors to match her outfit. With a lone Camélia earring and a hair tie featuring a camellia—the flower often associated with Chanel, thanks to the brand's packaging—emblem, Jennie's look was full of youthful energy.
Chanel's SS23
Held at the Grand Palais Éphémère in Paris, the show took inspiration from Alain Resnais' film Last Year in Marienbad (1961). The key word guiding the collection was "allure," focusing on feminine self-expression in a modern light. Bows, feathers, and sequin accents dominated the collection, interspersed on tweed, chiffon, and mesh fabrics to reflect Chanel's SS23 take on femininity.
The collection was a combination of classy and lively. Whereas one part of it was constructed out of timeless black and white shades, the other dabbled with patterns and colors, inviting shades of fuschia, seafoam, and marmalade to the high-fashion world. The French label also gave special attention to accessories this season, decorating every look with a unique assortment of Chanel pieces.
Jennie Shuts Down Fashion Week
With fashion month nearing its end, Jennie became the third and last of BLACKPINK's members to turn heads at Paris Fashion Week. The girl group has established themselves as not only one of the biggest music acts in the world, but also one of the key players in today's fashion scene. As the four-member group heads into a world tour at the end of this year, we can't wait to see what more BLACKPINK has in store.
Want more of BLACKPINK at Paris Fashion Week? Read everything about Jisoo's attendance at Dior's SS23 show here.