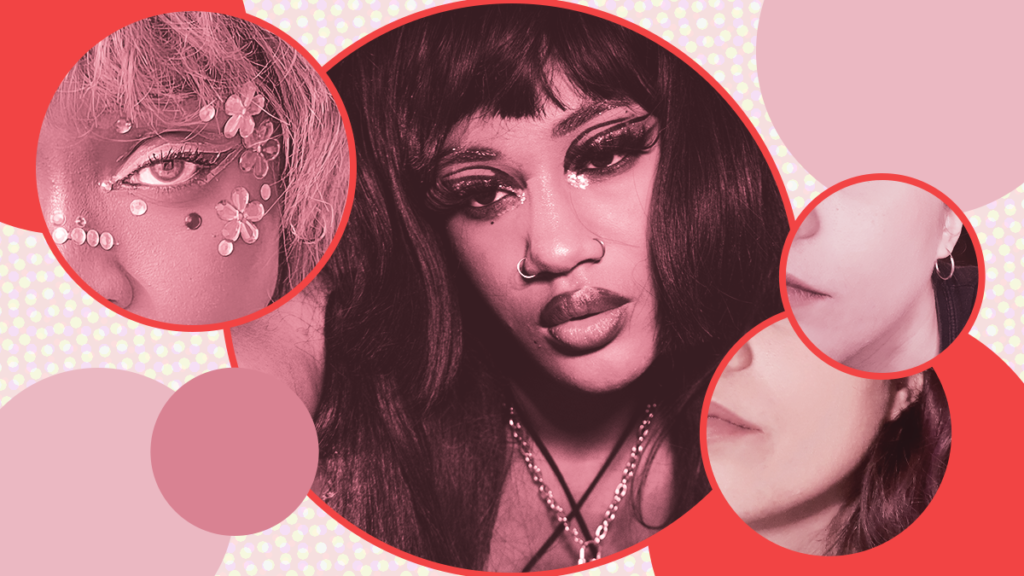 Festivals are a moment of celebration for music lovers around the globe. Festivals like Coachella, Lollapalooza, and Head In The Clouds have all featured artists and festival goers wearing extravagant makeup. For many, this is a time where they can show off their makeup while beating the heat.
Annie — "Shielded" Skin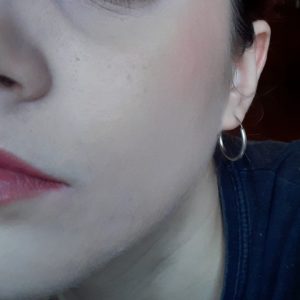 When you're at a festival, you're gonna be under the sun, the rain, the wind, and dealing with water, sweat, dirt, and time. So, if you choose to wear makeup, it's important to ensure it lasts. A good choice is to pick products that will "shield" your makeup from breaking apart too fast. The use of a good primer—like the ELF Power Grip Primer—and a powerful setting spray before and after the makeup—the classic MAC Fix+ is a great call—can make a huge difference on how long your makeup is gonna last, even if you have a full face on. I like to use the Kohll Beauty Oil Glam right on top of my skincare, as a primer for my base makeup. Not only do oils like this make the foundation look very smooth, but they also stop your own skin's natural oils from breaking the makeup apart too fast. It can also be used as a mixing medium—the Catherine Hill Angel Magic oil is great for this too—for different products, from your foundation to your aqua liner, making them waterproof and long-lasting.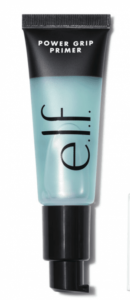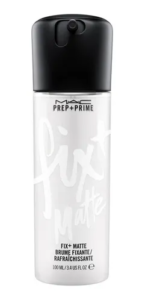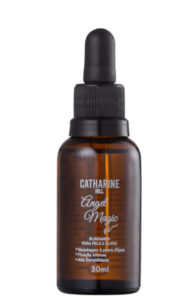 Catharine Hill
Angel Magic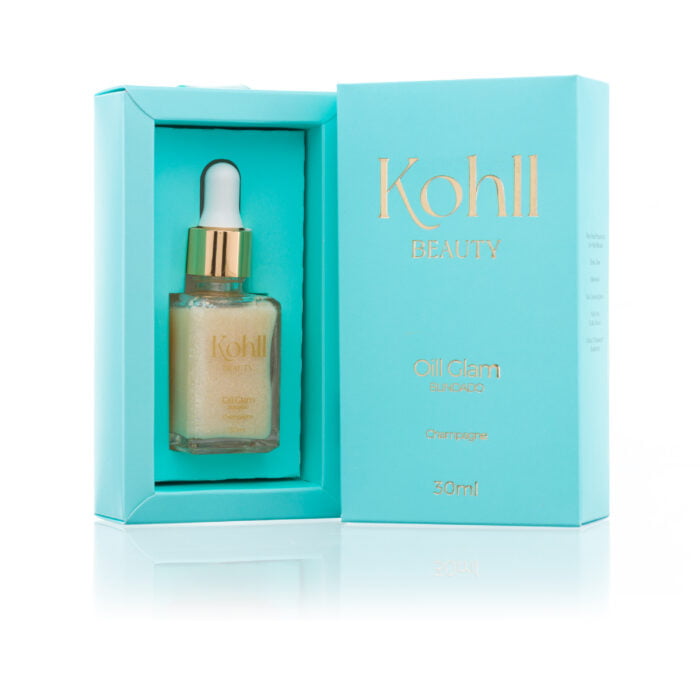 Ellie — Glitter and Liner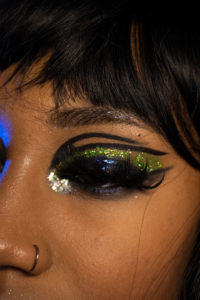 For me, my ideal festival look contains glitter and shine. I love a look that has a little bit of edge. As someone who enjoys alternative subcultures, this look uses black eyeliner to sculpt my eyelid. For anyone with hooded eyelids, this may be a look to go for. Starting off the look, I used the Pat McGrath Mothership I: Sublime Palette using the shade 'Xtreme Black.' I do this to make sure I have a good base for any multi-chrome I put over it. Afterwards, I used the Danessa Myricks Infinite Chrome Flakes in shade 'Strobe Light.' What I love about this product is that it has a beautiful purple shift to it. Although this isn't a black-based multi-chrome flake, It truly comes to life when it has a black base. Using the Spacepaste shade Viper from LemonHead LA, I placed it on my eyelid. To add some edge, I then applied the NYX retractable Liner in the shade 'Black' to create lines. On the inner corner, I finished off the look using the Urban Decay Heavy Metal Glitter in shade 'Distortion.'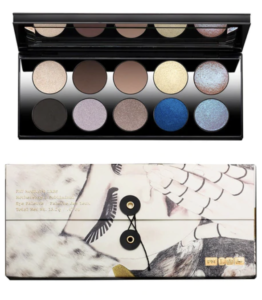 Pat McGrath
Mothership I: Sublime Palette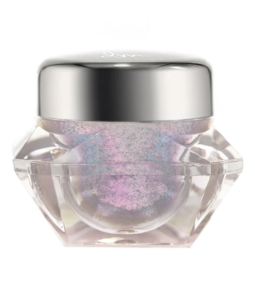 Danessa Myricks
Infinite Chrome Flakes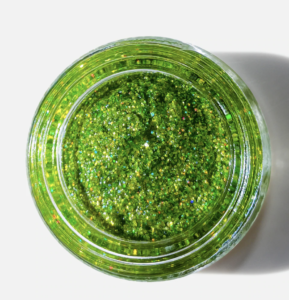 Lemonhead LA
Spacepaste – Viper

Kryscy — Flower Power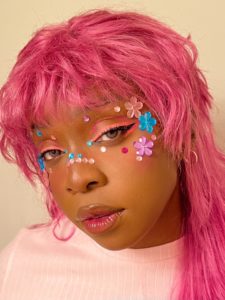 Rhinestones and gemstones on the face have become increasingly popularised due to the hit show Euphoria. So it's no surprise that they'll be present at every festival this year as concertgoers embrace the glitz and glamour of it all. I wanted to find a way to stand out while still participating in this trend, but I didn't want to spend all day on an intricate look. I was inspired by pictures of concert goers with flowers in their hair and decided that I wanted to wear flower gemstones. To start, I completed a black eyeliner look using Wet n Wild Breakup-proof Liner, slightly bringing the line inwards and down at the inner corner, then upwards at the tail. I used a small brush to place pink liner on the black line and along the crease. Then here's the fun part: Using clear lash glue as an adhesive, I placed several circular gemstones in light pink, hot pink, and aqua blue around my eyes. I then added three flower gemstones of the same color along each temple and a solid line of blue and pink gemstones across the bridge of my nose. This vibrant and fun look took me about 20 minutes to complete, giving me plenty of time to take selfies before the main event!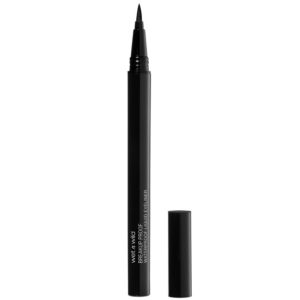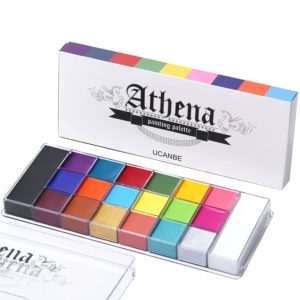 UCANBE Athena
Face Body Paint Oil Palette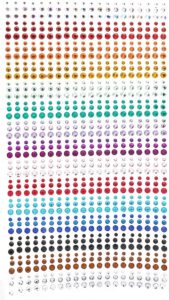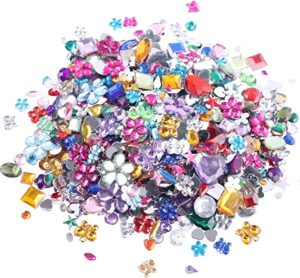 This year, stand out from the rest of the crowd during this long-awaited concert season. Turn heads in light-catching glitter and gemstones or radiant makeup that you can dance the night away in. Either way, we're sure that you'll look just as memorable as your night is!
Want more summer beauty inspiration? Check out EnVi's favorite summer hairstyles here!