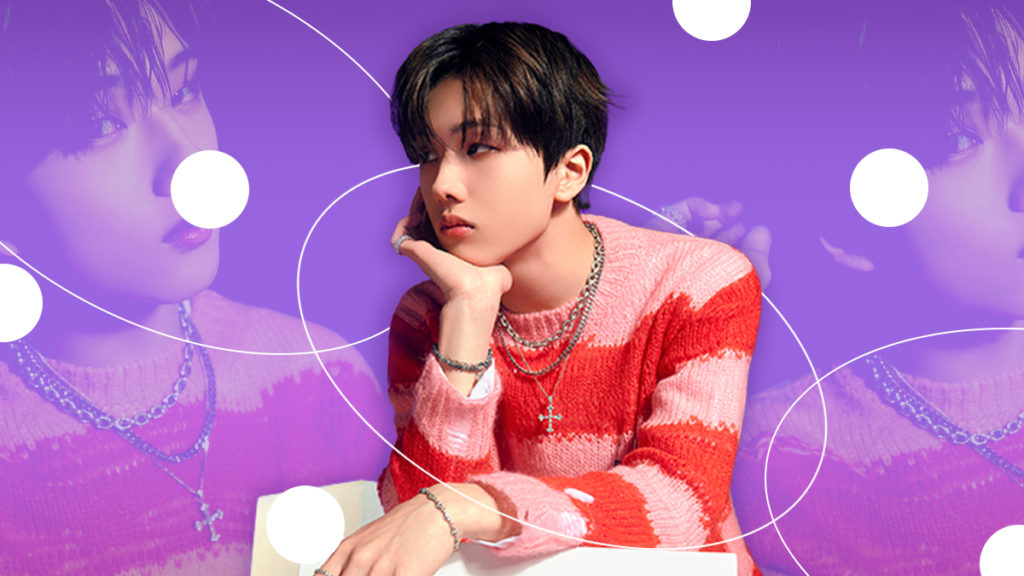 It's February 5, and NCT's Jisung is turning 20 (21 in Korean age)! Throughout the years, the NCT maknae (youngest member) has grown into a seasoned artist of many talents. To celebrate, we take a look at the abilities that make him adored by many.
Lights, Camera, Shoot
Jisung is no stranger to the movie scene. As a child, he delved into acting. He starred in the period drama Deep Rooted Tree (2011) and thriller Go, Stop, Murder (2013), among others. He also became the main character in Boys, Be Curious (2012), which saw him acting alongside his older brother. Apart from appearing on the silver screen, Jisung guested in several TV shows. One of them was TV Kindergarten Funny Funny (2010), in which he fondly remembered being "transformed" into a pig in one of the episodes. 
Although Jisung has yet to make his acting comeback, DREAM-VERSE and NCT 2021 YearDream gave NCTzens a taste of his skills. Both series had Jisung show his sentimental side whilst interacting with the other members (and a dog!). Fans have praised him for his facial expressions and delivery.
Modeling is also something Jisung has in his array of experiences. Before debuting, he posed for 5THINGS, a local clothing brand. Later, he would feature in fashion magazines with other NCT members. These include Maps Magazine (2018) and ESQUIREfine (2020) with NCT DREAM, VOGUE KOREA (2020) with the "Work It" subunit, and ELLE Korea (2020) with Chenle. In 2021, Jisung finally made his solo photoshoot debut in Allure Korea, celebrating his coming of age.
#얼루어_스타 엔시티 드림 지성의 스무 살 첫 화보#얼루어2월호 #allurekorea #nct #nctdream #jisung #엔시티드림 pic.twitter.com/EynRP2uJ9m

— allure korea (@allurekorea) January 14, 2021
Thoughtful Wordsmith
Not only is Jisung a skilled performer, but he also crafts his own lyrics. Since 2018, Jisung has contributed some lines to several NCT DREAM's B-sides. These include "Dear DREAM," in We Go Up, "Bye My First…," "Best Friend" in We Boom, and "Rainbow" in Hot Sauce.
KOMCA the Korea Music Copyright Association songwriting credits:

Mark: 46 (10012921)
Taeyong: 36 (10012932)
Jeno: 5 (10020006)
Jaemin: 4 (10020000)
Jisung: 3 (10020001)
Johnny: 2 (10024764)
Yangyang: 2 (10023722)
Hendery: 2 (10023648)
Jaehyun: 1 (10012907)

— NCT Charts (@nct_charts) March 30, 2020
His lyrics tend to express his personal feelings wrapped in metaphors. In "Dear DREAM," he worried about "the seagull that always laughed for us," symbolizing Mark's presence that would be missed when he temporarily left the subunit. A year later, he compared young love to those of the movies in "Bye My First…." Jisung confessed in an interview, "I've never been in love before."  To gain inspiration, he watched dramas and took notes.
A Blossoming Baritone
Jisung is well-known for his smooth, deep voice. While he had some singing parts before, it wasn't until "Don't Need Your Love" that he particularly surprised fans with his vocals. Later, he would showcase his baritone voice more extensively in We Boom. Coincidentally, the mini-album also marked NCT DREAM's shift from their youthful energy to a darker, more mature one. 
As time passes, Jisung continues shining vocally. In NCT 2020's RESONANCE, he took part in "Faded In My Last Song" and "I.O.U.," two R&B tracks which saw him harmonizing with other members. 2021 saw him evolving even further. With tracks like "Dive Into You" in Hot Sauce and Universe's "Dreaming," Jisung is steadily building his singing portfolio.
Aside from NCT tracks, Jisung is known to sing other songs offstage, be it on lives, fansigns, or other content.  He aims to improve his singing. In an interview with Allure Korea, he expressed his ambition to be a better vocalist. "I have liked singing since a long time ago," he said. "If I continue practicing, I'll be able to show a good side." Just recently at 6 PM KST, he released his first cover on the NCT channel: a heartwarming rendition of IU's "Heart" as a present to NCTzens.
jisung sang try again by jaehyun 😭 i hope to hear more of jisung singing please 🙁 #JISUNG #JAEHYUN #지성 #재현 pic.twitter.com/0pmSRHqLg9

— ㄴㅈㅁ (@nctleos) October 28, 2020
jisung singing robbers by the 1975 is something i never thought i needed pic.twitter.com/fEN9bUXWCl

— sof ◡̎ (@qianoir) July 18, 2021
Lightning on His Feet
It's only natural to end this list with Jisung's most renowned talent: dancing. Before being scouted by SM Entertainment, he was already performing in local events and overseas. He also demonstrated his skill on television shows, including an episode of Gangnam Feel Dance (2013). 
After joining SM, Jisung further proved his prolific dancing skills. During his SMROOKIES days, he often became the center of the "Baby Shinkis," which includes Mark, Jeno, Haechan, and Jaemin. This continued in NCT, where he had the chance to dance on his own in "Chewing Gum," "Hot Sauce," and "Beautiful." Notably, he led a segment of "Black On Black" in NCT 2018's EMPATHY, from its tease in late 2016 to the full performance.
Aside from his activities with NCT, Jisung has had his share of solo endeavors. In late 2017, he posted the infamous "LEMON" dance challenge cover, which currently has 3.3 million views on YouTube. The following year, Jisung took part in two shows: Why Not? The Dancer and Dancing High. Shot in Los Angeles, Why Not? The Dancer, saw him, Super Junior's Eunhyuk, Lee Gi Kwang, and SHINee's Taemin learning choreographies from the American dance scene. Later, he would participate in KBS's Dancing High, which offered some of Jisung's most well-known performances. These include his solo rendition of "The 7th Sense," HAON and Vinxen's "Barcode," and The Greatest Showman (2017) hit "This Is Me."
Jisung is flourishing and he's shown no signs of stopping. Next month, he's set for a comeback with NCT DREAM — the group's first in 2022. Until then, we can't wait to see what he has to offer!
Craving for more NCT content? Check out our coverage of Mark's iconic releases here!