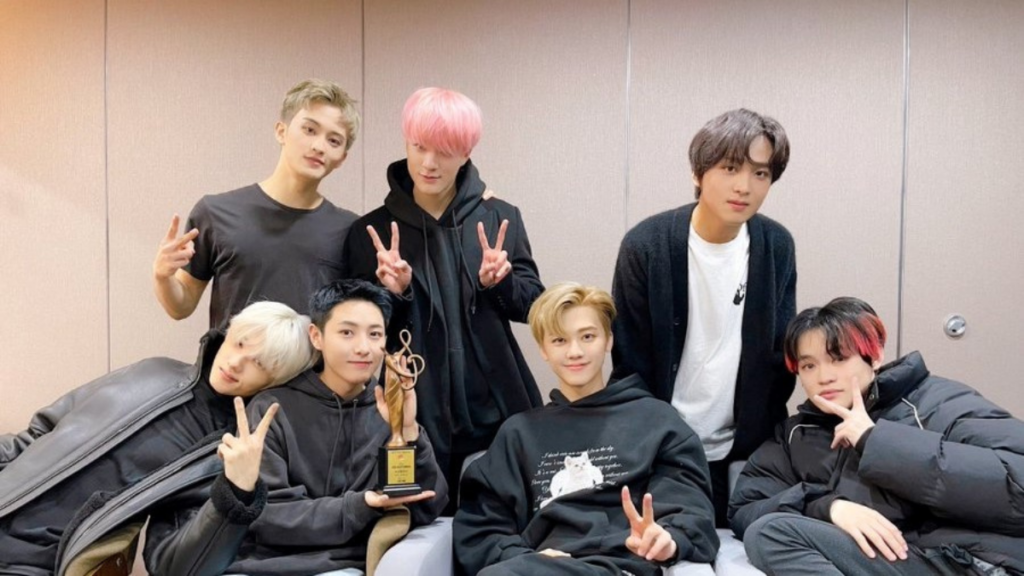 First month of the year down, and NCT DREAM couldn't greet 2022 with better news. After winning "Best Album" at the 31st Seoul Music Awards and exceeding one million copies sold with their repackaged album on Hanteo Chart this month, NCT DREAM are back. The septet is set to release their next album in March.
A Hot Album Debut
Last year, NCT DREAM released their first full-length album, Hot Sauce, which sold over 2 million copies and broke numerous personal records for the group. It was among the most anticipated comebacks for the group as it was the first time since 2018 since they released an album with seven members.
Through "Hot Sauce," fans were able to see a more mature and tangy rendition of the NCT subunit. The song was a linguistic masterpiece, fusing three languages over a Spanish-inspired guitar rhythm and heavy bass.
In June, NCT DREAM dropped a repackaged album, Hello Future, fan fervor matching the anticipation from Hot Sauce. The "dreamies," as called by fans, changed up the pace, reverting to a more colorful and youthful aesthetic and sound with "Hello Future." As though they came from outer space, NCT DREAM came back true to their traditional sound as they flaunted their rhythmic raps and sweet harmonies over a bubbly pop beat.
Goodbye 2021, Hello 2022
NCT DREAM ended 2021 with a bang, featuring on both the NCT 2021 Universe album and the SMTOWN winter album. Their full-group single, "Dreaming," lulls NCTzens into the "DREAMVERSE" through the septet's dreamy vocals and mystifying visuals.
Universe, a collective effort from all NCT members, sold over 1.74 million copies, also reaching global charts. The album is on its fourth week on the Billboard 200 Chart. It currently is ranked third on the World Albums Chart.
Working Toward a Delicious 2022
With various accomplishments in 2021 alone, fans are anticipating NCT DREAM's next steps. If their new hair colors and "Best Album" title from the Seoul Music Awards are anything to go by, NCT DREAM will truly boast an "upgraded version" of themselves, as Mark said after the award show. 
Want more on NCT DREAM? Check out our piece on their latest milestone here.