2021 might have come to an end, but we're still filled with seasonal spirit. As we enter 2022, we rounded up our favorite holiday-themed fashion campaigns. From Gucci's "Dreamy Escape" to winter wonderland, to Coach's throwback filled "Give a Little Love," below is a selection of fashion campaigns that captured the holiday season so perfectly that we can't let go of yet.
"It's Movie O'Clock" with Ferragamo
Starring—among others—Tezeta Abraham, Carlo Palmeri, Jelly Lin, Pilar Fogliati and K-pop idol Seulgi of Red Velvet, Ferragamo presented one of the most innovative holiday campaigns yet. Divided in three chapters, "It's Movie O'Clock" comprises a series of short films that show models and stars gathering privately. The warmth of friendship takes center stage to make one stylish end of the year in three different locations: Italy, China, and Korea. In addition to the film, Ferragamo created an immersive experience that included a virtual tour around the "House of Gifts" and a seasonal playlist curated by the stars of the campaign.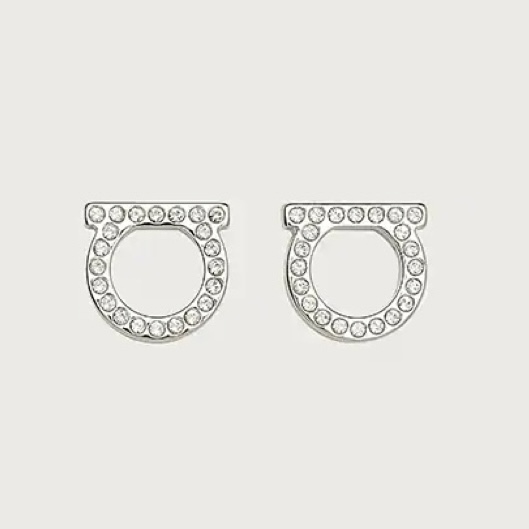 Gancini Crystals Earrings
Gancini Galore Print Silk Twilly
KAI's "Dreamy Escape" with Gucci
A Winter Wonderland taken straight out of a fairytale is not only a fantasy if you're arguably one of the most influential fashion muses in the world. EXO's KAI, who became the only Korean celebrity to make it to Lyst's "10 Power Dressers of 2021," is part of that small group. Sure enough, Gucci recognized what's been a splendid year for the long-lasting partnership with KAI and tapped the superstar for a special campaign. In celebration of the joyful season, the EXO member modeled a selection of items from Gucci Aria. White horses, snow, and an enchanted forest serve as backdrops of one of the most beautiful seasonal campaigns of 2021.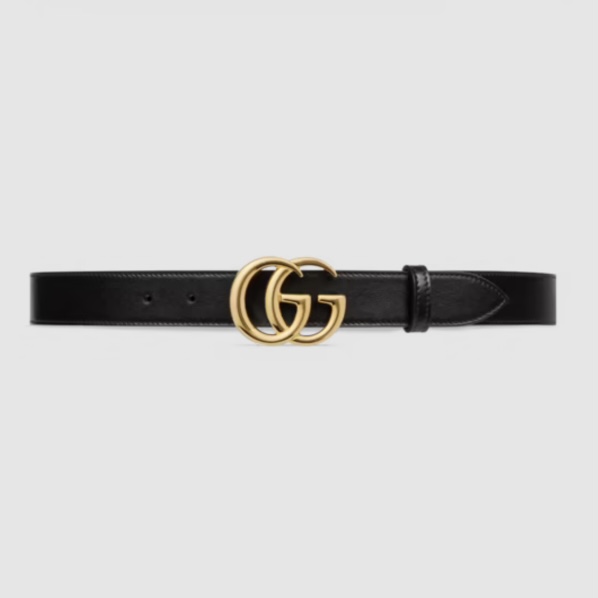 Leather belt with Double G buckle
Card case with Interlocking G
Cartier's "LOVE IS ALL"
With the holiday season in full force, the French luxury brand Cartier joined the celebrations with a star-studded campaign. Paying homage to love with an A-list cast, the Maison presented a choral film titled, "LOVE IS ALL." Among international names that include Monica Bellucci, Willow Smith, Mélanie Laurent, and Lily Collins, Jackson Wang continued to prove why he's considered one of the most sought after stars in the world of luxury fashion. Filmed in between major cities—Paris, Los Angeles, and Shanghai—the campaign reprises the famous pop song from the '70s composed by Roger Glover and Ronnie James Dio.
Déclaration Eau de Toilette
Simple Card Holder, Must de Cartier
Prada's "Midwinter's Night Dream" + Jaehyun on GQ
In Prada's Holiday launch, Los Angeles became—imaginarily at least—a frozen terrain where Julia Garner, Shira Haas, Louis Partridge, and Taylor Russell embark into a fantastic adventure. The short movie is a crossover of cinematographic technology and style that celebrates the film and fashion industries.
While Prada's international holiday campaign had fashion lovers dreaming of sparkly dresses and metallic bags, in Korea, GQ partnered with NCT's superstar, Jaehyun, for a promotional video. Dressed in a selection of winter items, the idol transformed into a "Prada Boy" that had fans—and non-fans—swooning.
Brushed leather smartphone case
Brushed leather card holder
Coach's "Give a Little Love"
What are the holidays if not a celebration of family and love? In sync with the spirit, Coach not only tapped stars of the likes of Kiko Mizuhara, Paloma Elsesser, Barbie Ferreira, and Rickey Thompson, but also their family members and even pets! Posing alongside their loved ones, the celebrities modeled for beautiful stills that reminded us what's truly important during the holidays. The highlight, however, was the involvement of Michael B. Jordan and Jennifer Lopez. The latest one took us down memory lane with a short but sweet recreation of her 2002 hit, "All I Have."
Kitt Messenger Crossbody
Sculpted Signature Leather Tech Gloves
Still in the mood to read about holiday campaigns? You can check out all the details about KAI's "Dreamy Escape" here.