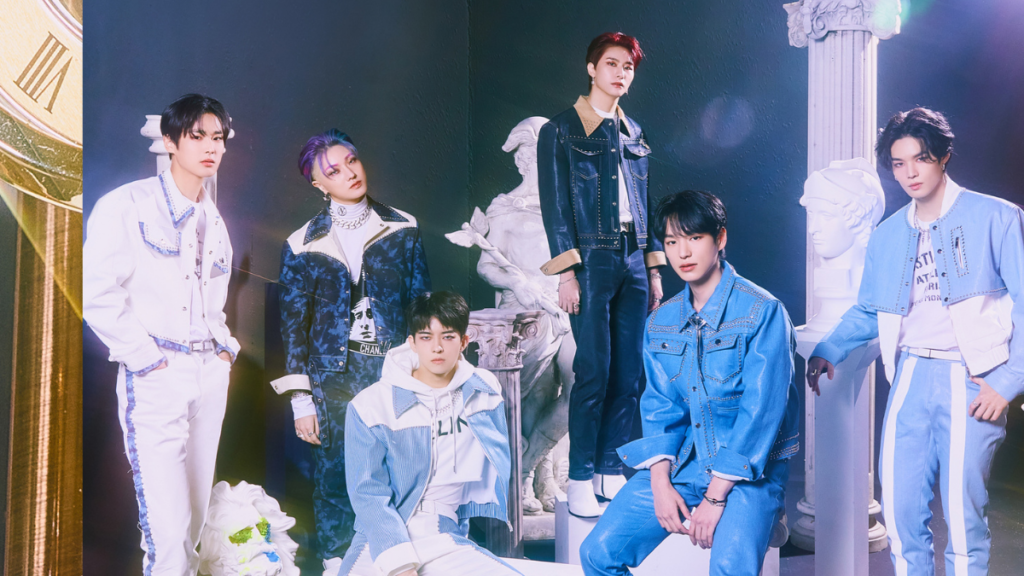 After more than a year since their previous group release, IST Entertainment's boy group VICTON returned on January 18 with the single album Chronograph, and a music video for the title track of the same name.
The group is currently promoting as six, as their oldest member and leader Han Seungwoo is currently completing his military service. After releasing a series of eye-catching teaser pictures, members Kang Seungsik, Heo Chan, Lim Sejun, Do hanse, Choi Byungchan, and Jung Subin introduced their fans, ALICE, to the 3 tracks on Chronograph through an online showcase.
The Single Album
The title track, "Chronograph," is a funky upbeat track with a retro vibe that describes how time can feel different when you're in love. The group's main rapper Do hanse participated in writing the lyrics together with Hwang Yoo Bin, a well-known K-pop lyricist that has also worked with groups like SHINee, NCT, TVXQ!, The Boyz, LOONA, and A.C.E. The song entered the MelOn and Bugs charts, as well as showed up in the iTunes Top Song Chart in at least four different countries.
The single album also brings the B-side "Want me," a song that the members revealed to be a teaser for their upcoming releases for 2022, the Time Trilogy. Closing off the album is an English version of "Chronograph," a gift from the group to their international fans.
VICTON and IST Entertainment were praised online due to an innovated version of the single album. On top of the regular physical copy, there's an option to buy a platform album, where you buy a digital version, but also receive a physical photocard. The version was presented as a practical and environmentally-friendly option for photocard collectors.
2021, and What's Coming Next
The VICTON boys stayed busy with other solo projects throughout 2021. Han Seungwoo released his first comeback before enlistment as well as participated in a drama, and Do Hanse had his solo debut in September. Members Lim Sejun and Choi Byungchan also exercised their acting chops in various dramas. However, since their previous album together, VOICE: The future is now, was released in January 2021, the comeback with Chronograph was much awaited by their fans. With the announcement of the Time Trilogy, there's definitely a lot to expect from VICTON in 2022.
You can listen to Chronograph on Spotify and Apple Music, and follow VICTON on Twitter and Instagram.
Want more on new K-pop releases? Check out our recap of PENTAGON's IN:VITE U here!