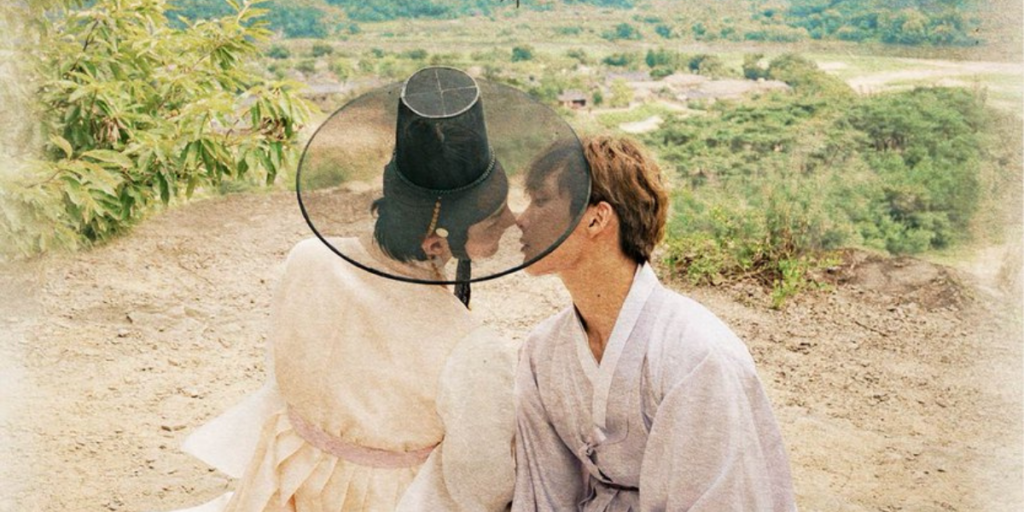 A.C.E's Jun is the next K-pop idol to star in a BL drama, Tinted With You. BL stands for Boy Love, a genre of drama that features a male x male romantic relationship. 
Park Junhee's announcement comes following the performance of former The Boyz member Hur Hyunjun in Color Rush (2020) and NewKidd's Kim Jinkwon in To My Star (2021). Other recent announcements include NCT's Jaehyun in Bungee Jumping on their own (2022 remake), former KNK member Park Seoham and Dongkiz member Park Jaechan in Semantic Errors, and Vixx's Han Sanghyuk in Color Rush Season 2. As well as openly gay solo artist Holland's announcement of filming a BL web drama on Twitter.
Jun will play the role of Eunho, a high school student who loves painting. Jun captures Eunho's urgency to return to the modern age whilst simultaneously protecting what he loves—being tasked with completing the painting.
Tinted With You is the second historical BL drama of Moving Pictures Company; following Korea's first historical drama BL Nobleman Ryu's Wedding (2021). It is a time-slip fantasy romance.
This news comes following the A.C.E members singing "Spark," the OST for popular high school BL romance show Light on Me, earlier on in the year. When interviewed about the opportunity in Teen Vogue, Jun wrote "Just like how all of our fans, CHOICE, are different in their own special ways, we know that there [are] a range of different ways to love among all kinds of people in this world which we acknowledge and respect."
Fan Reactions
What to Expect
Tinted With You, starring A.C.E's Jun, will be released on December 23, 2021 and will be available to watch on Idol Romance and Rakuten Viki.
Want more ACT!ON content? Read about NCT Jaehyun's new role here!