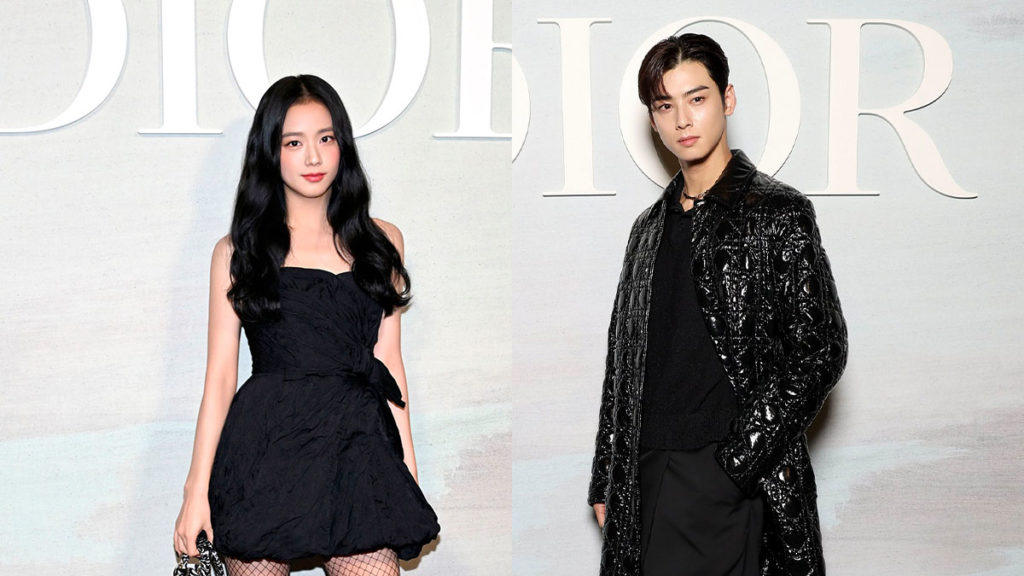 On September 27, luxury fashion brand Dior presented its Spring Summer 2023 Collection. On the second day of Paris Fashion Week, creative director Maria Grazia Chiuri unveiled the French house's latest designs, which explored the multiple facets of feminine power through a tribute to Catherine de Medici. As is generally the case, Dior's front row was a star-studded affair. Korean entertainment mavens and Dior ambassadors Cha Eunwoo and Kim Jisoo were among the VIPs who turned up at Jardin de Tuileries for one of the most coveted fashion shows of the season.
Between Women and Power
We can trust Maria Grazia Chiuri to pay homage to remarkable female figures with every collection. In the 2023 Cruise show she presented in Spain last June, Dior's creative director celebrated the career of flamenco dancer Carmen Amaya. Previously, in April, the designer had taken Dior's Fall 2022 collection to the cradle of female education in South Korea. This time, Chiuri celebrated female empowerment through the figure of France's ruler Catherine de Medici and the fashion innovations she introduced to the world. Namely, corsets, heels, and Burano lace.
"Noncompliant with predetermined existences, women are capable of exercising power in many ways, including by escaping through the mind. The power of fashion becomes the power of women, a form of awareness that draws on this attraction to the outside world, to what lies beyond perception, knowledge and common experience," Dior stated in a press release. The French house also remarked that the collection was a tribute to fashion as the art of invention and an urban concept, meaning that fashion will always be steeped in the cultural complexity of the spaces we navigate daily.
With references such as cartography and history informing the collection, the show was a display of shapes, textures, and past and present references blending together. Chiuri updated the traditional corset—which has been an object of fashion obsession on the runways and pop culture as of late—with a quasi-geometric shape framing the bust. Additionally, Dior also revisited silhouettes popularized in the 16th century and a color palette that Catherine de Medici was known to be fond of.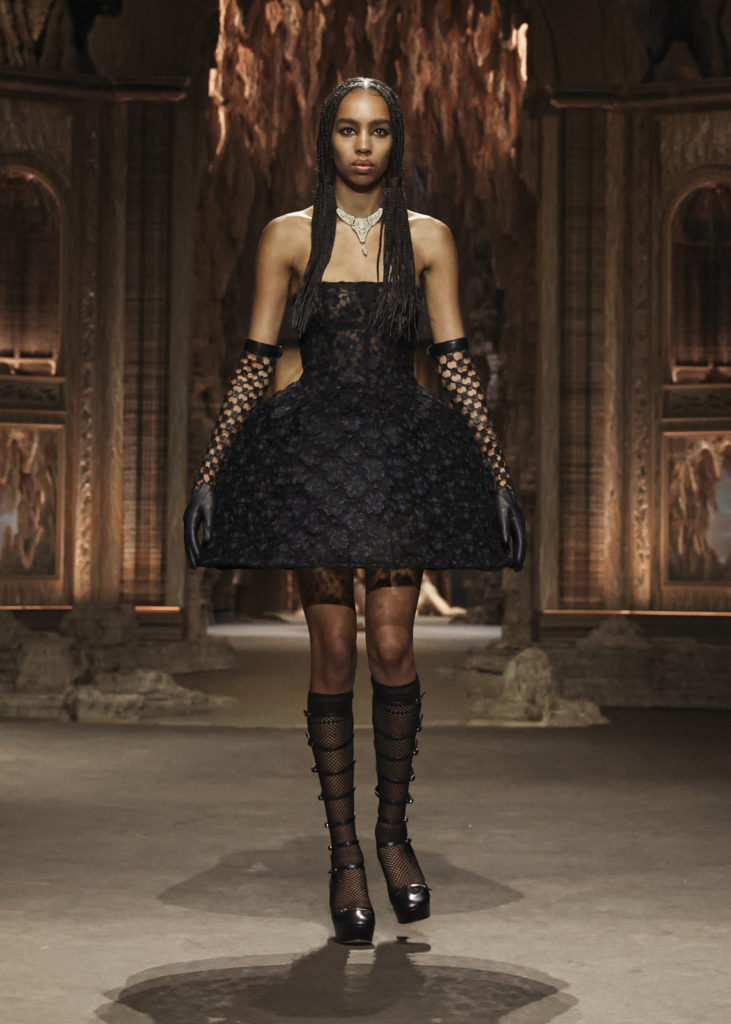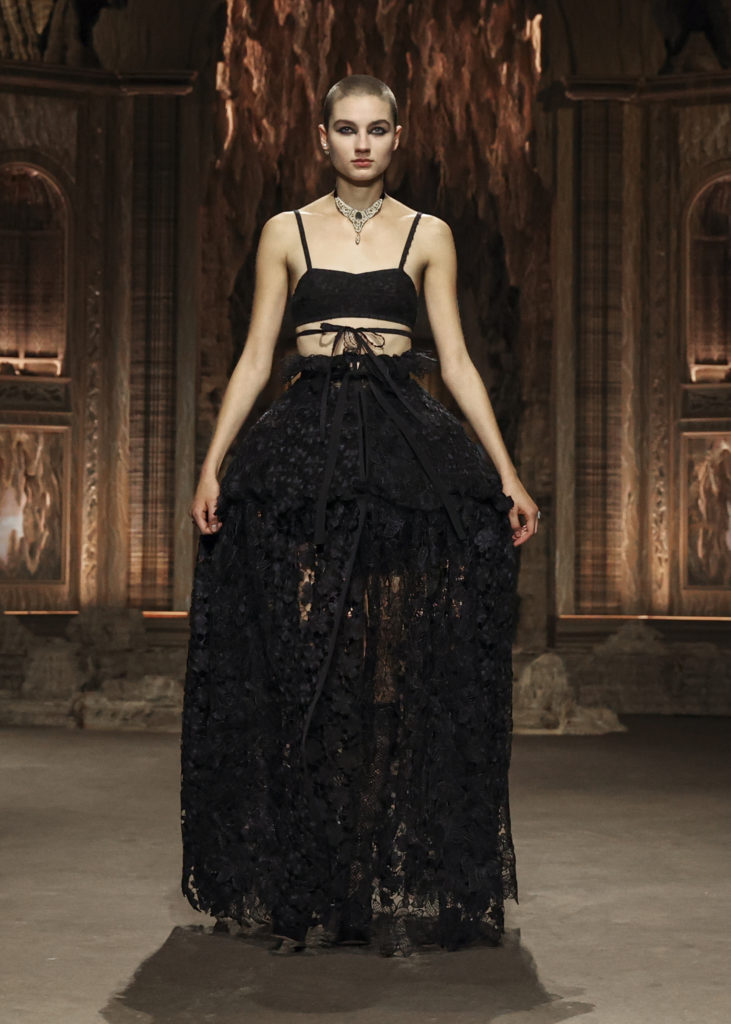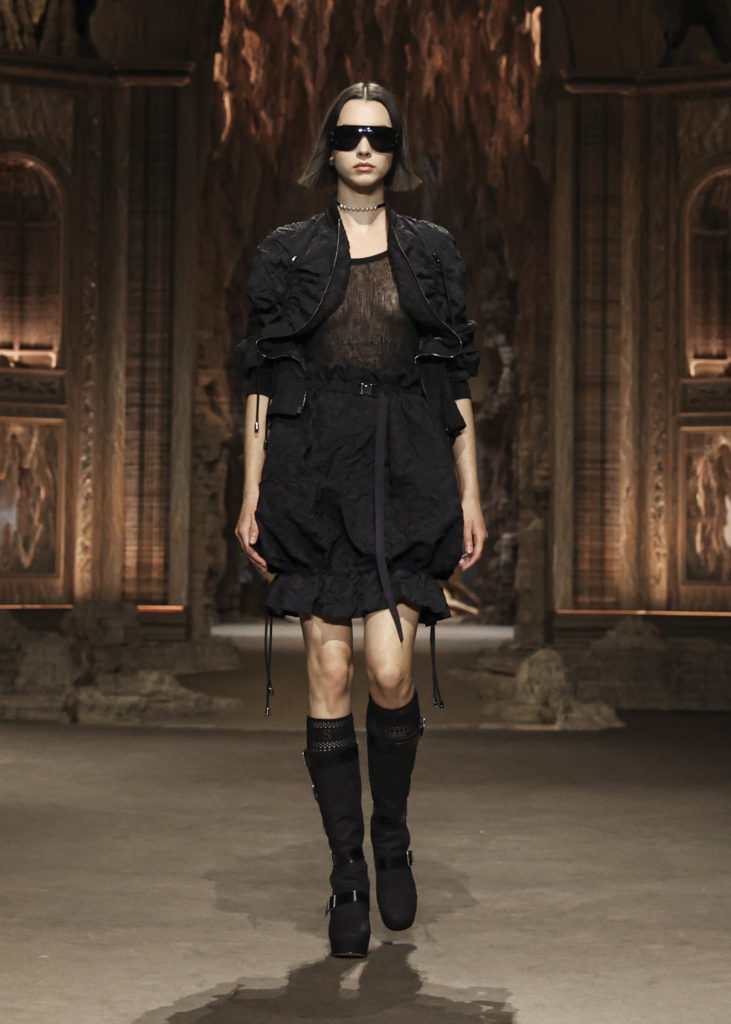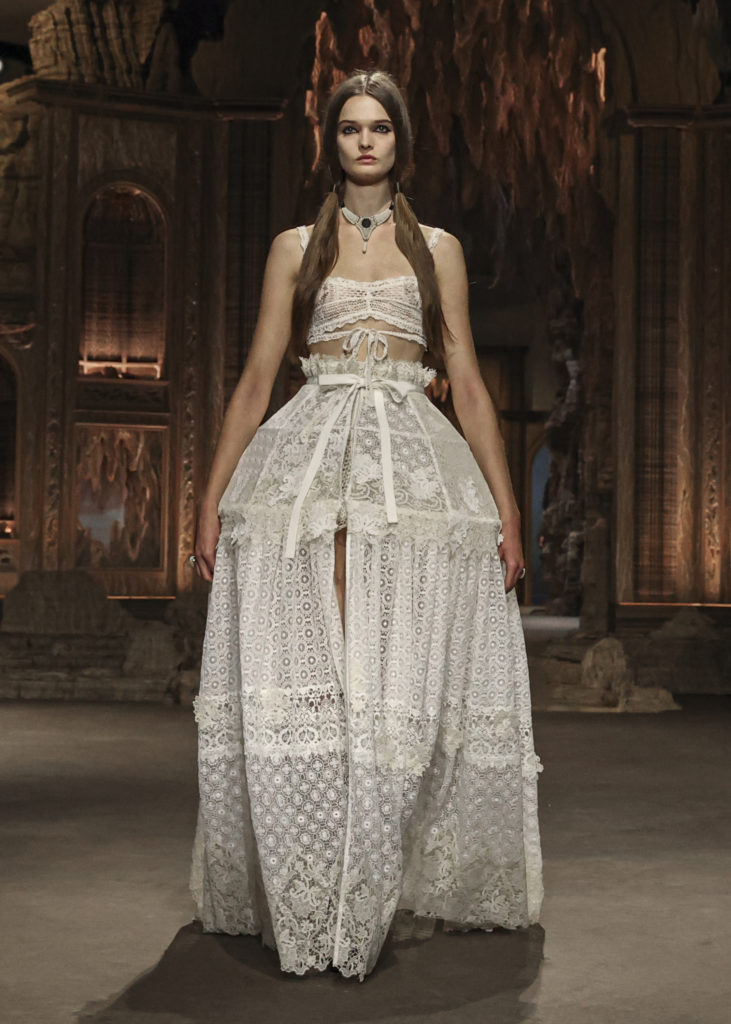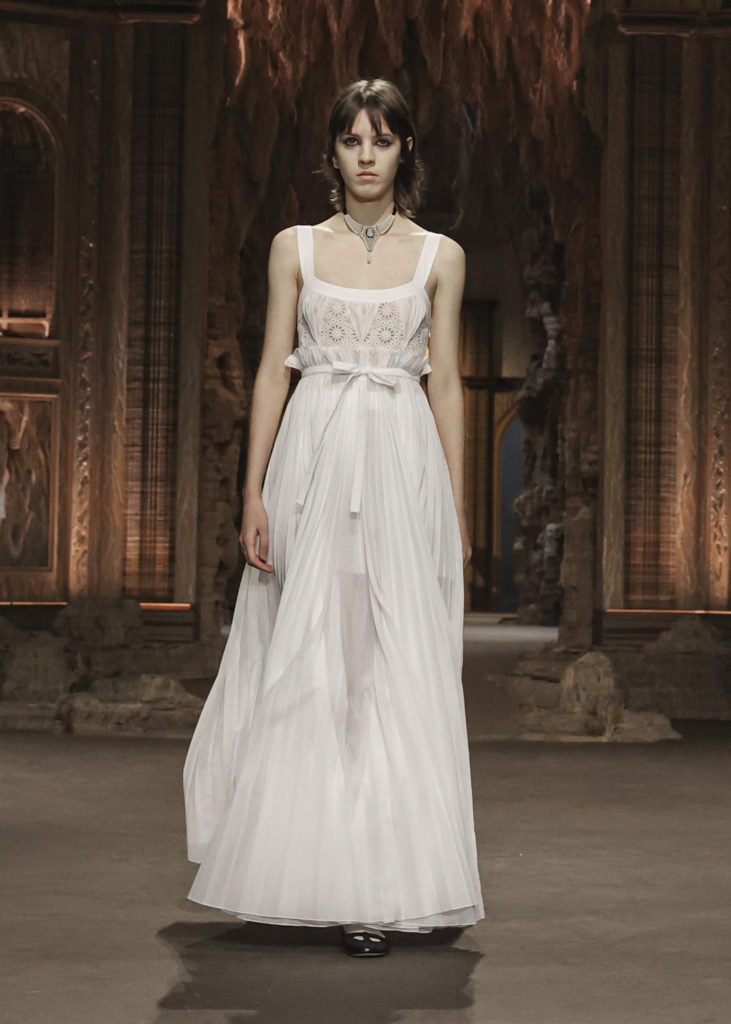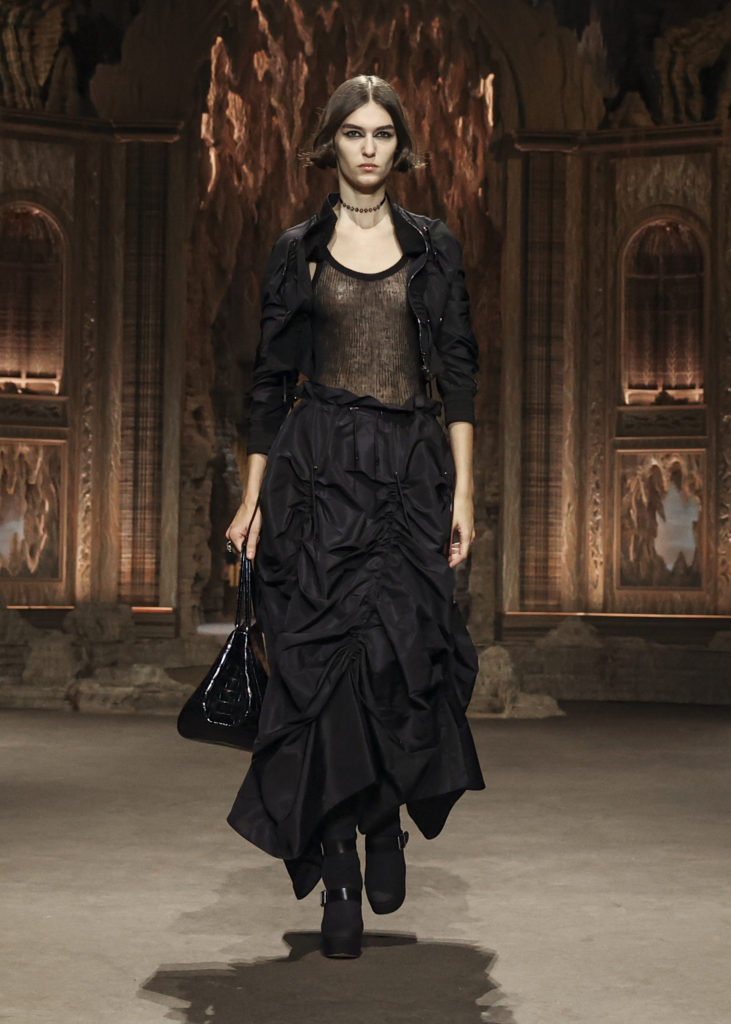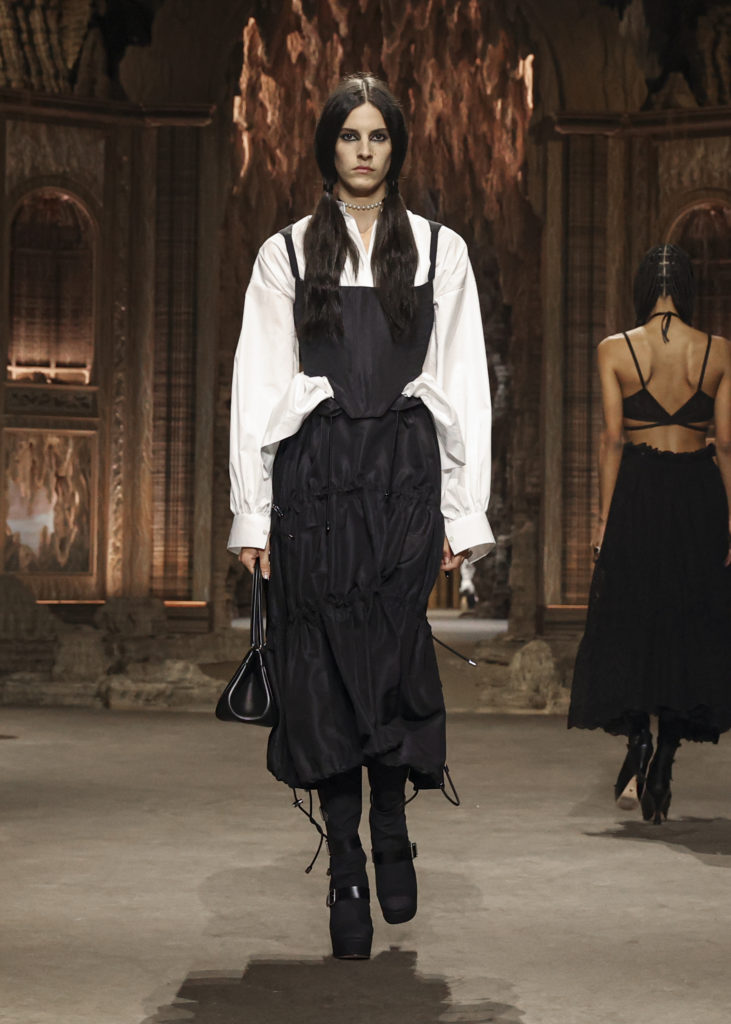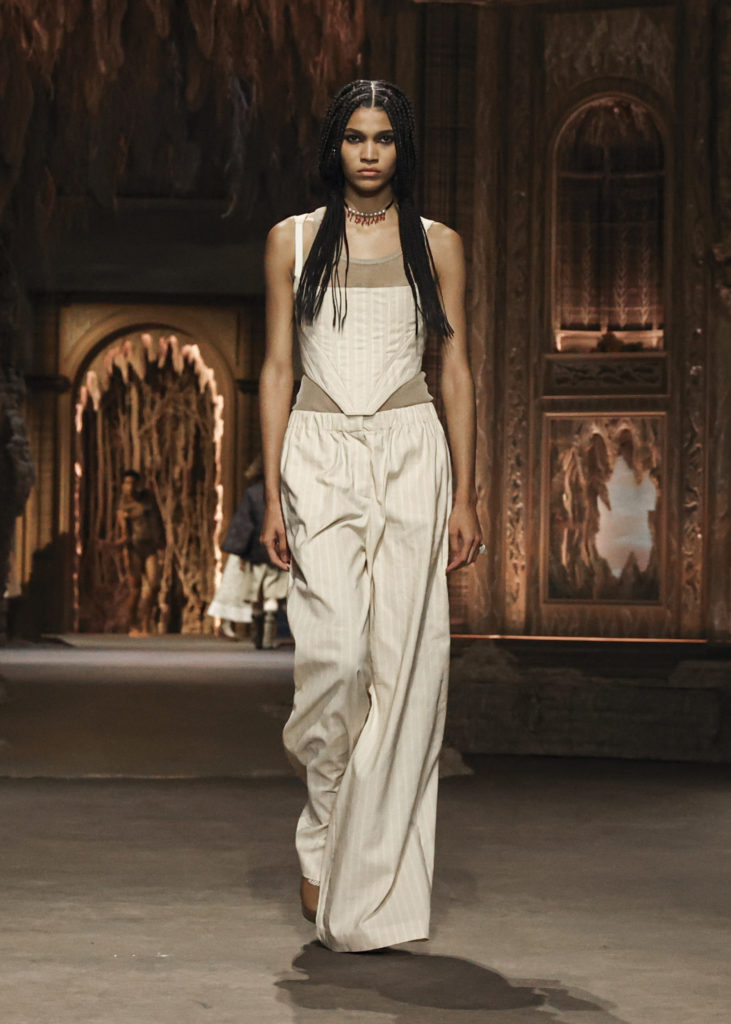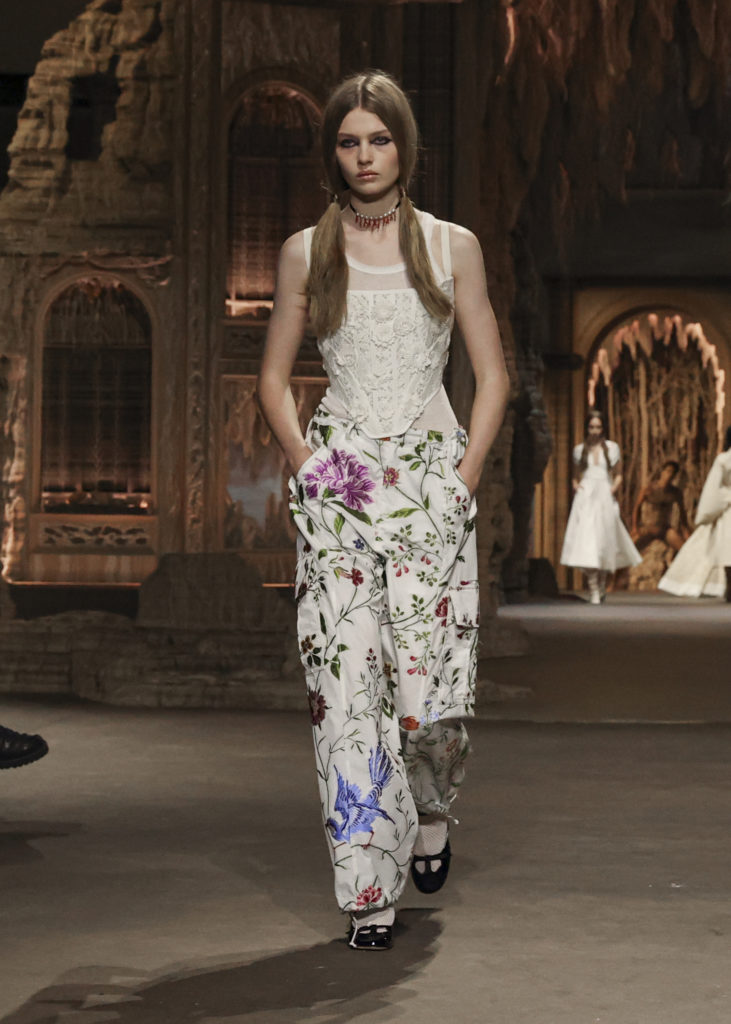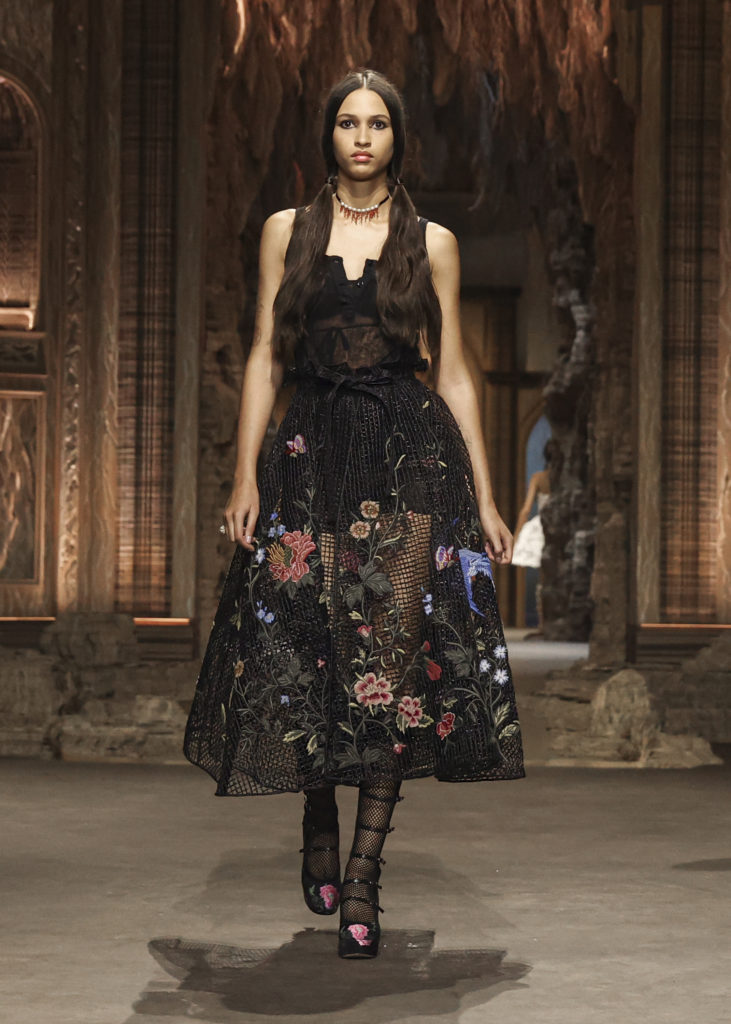 Photos courtesy of Dior
Etched throughout the collection's theme, there was also an autobiographical element that was hard to miss. Catherine de Medici was an Italian woman at the head of a foreign monarchy, a reformist of sorts who revolutionized fashion, instaurated new traditions—she spearheaded using black as a mourning color—and created culture. At present time, Maria Grazia Chiuri is the first Italian woman—and overall first-ever woman—to helm Dior, a legacy house known as one of the pillars of French fashion. The parallels speak for themselves.
Korean Royalty on the Front Row
In addition to the best fashion on the runway, Dior's shows are always a display of style greatness courtesy of the chic front-rowers. On this occasion, international celebrities such as Katherine Langford, Natalie Portman, and Alexandra Daddario stepped out in stylish looks to support Chiuri's latest effort. Among the big names, however, South Korean pop icons and Dior ambassadors Cha Eunwoo and Kim Jisoo caused a frenzy amid the fan crowds at Jardin de Tuileries.
Dior's Lady, Kim Jisoo
Acquainted with the furor at Paris Fashion Week, Jisoo—better known as a member of K-pop's acclaimed group BLACKPINK—is a regular at Dior's events. Since her appointment as the label's global ambassador, the singer and actress has raised high expectations with her appearances in the French capital. And the numbers don't lie. According to Launchmetrics, Jisoo is among the most prevalent South Korean figures creating "tremendous buzz" every Paris Fashion Week. "Kim Ji-soo 'Jisoo', garnered a total of $10.9 million in Media Impact Value (MIV®) for Dior during their SS22 event [in September 2021]. $3.5 million MIV® came directly from her personal posts with her top post earning $1.7 million in MIV® for the luxury house," they told EnVi last month.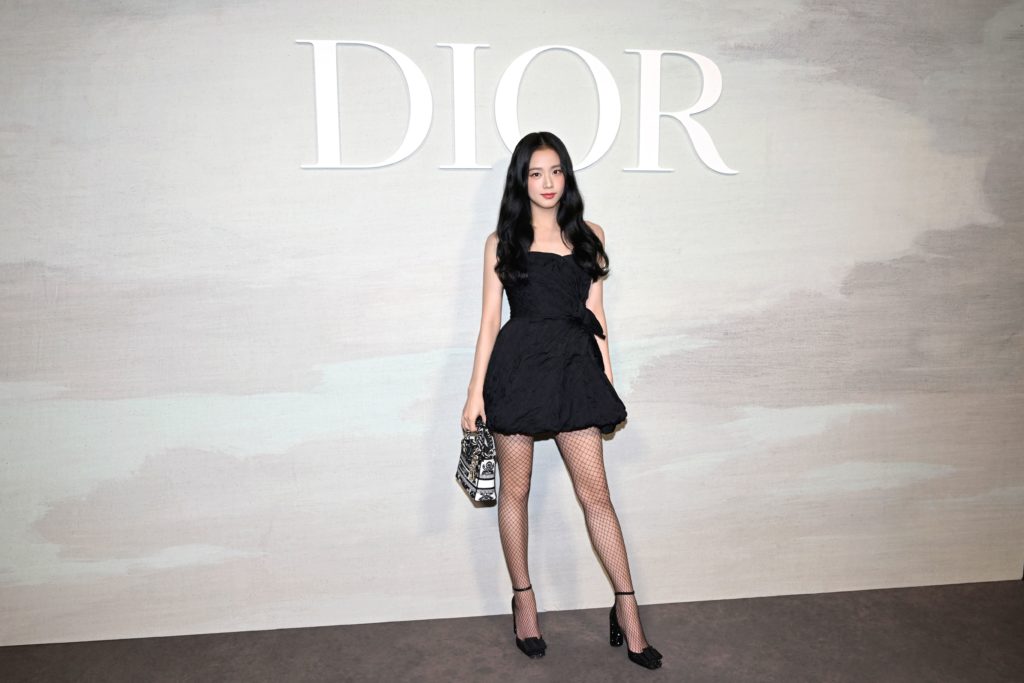 With such numbers and a myriad of fashion accolades backing her up, Jisoo's presence at the show was an event on its own. The star showed up dressed in a textured Little Black Dress featuring a strapless bodice and a bubble skirt. The dress was first introduced in Dior's Cruise 2023 collection combined with a pair of edgy high-knee boots. The "Pink Venom" singer, however, paired the look with fishnet stockings, stilettos, and a Lady D-lite handbag, adding a more feminine flair. To top the fabulous look, Jisoo left her hair down in soft waves and adhered to the rising black manicure trend.
Dior's New Sweetheart
With strong associations with South Korea and the country's most recognized faces, Dior couldn't miss out on the chance to recruit actor, singer, and all-around entertainer Cha Eunwoo as a brand ambassador. Appointed Korea's Beauty Ambassador during the summer, Eunwoo has since been a fixture at every local event, from private parties to store openings.
The star's attendance at Dior's Spring Summer 2023 show marked his first international front-row as a brand representative. And the actor certainly knew what he was doing.
Prior to his arrival in Paris, the superstar and member of K-pop group ASTRO had already turned heads with his outfit choice—a 'Christian Dior Atelier' sweater, dark trousers, and a Saddle bag. Once at Dior's collection unveiling, Eunwoo stunned, dressed in items from Dior's Fall 2022 collection "La Conversation," including a Dior cannage long coat, wide leg pants and a black knit polo shirt.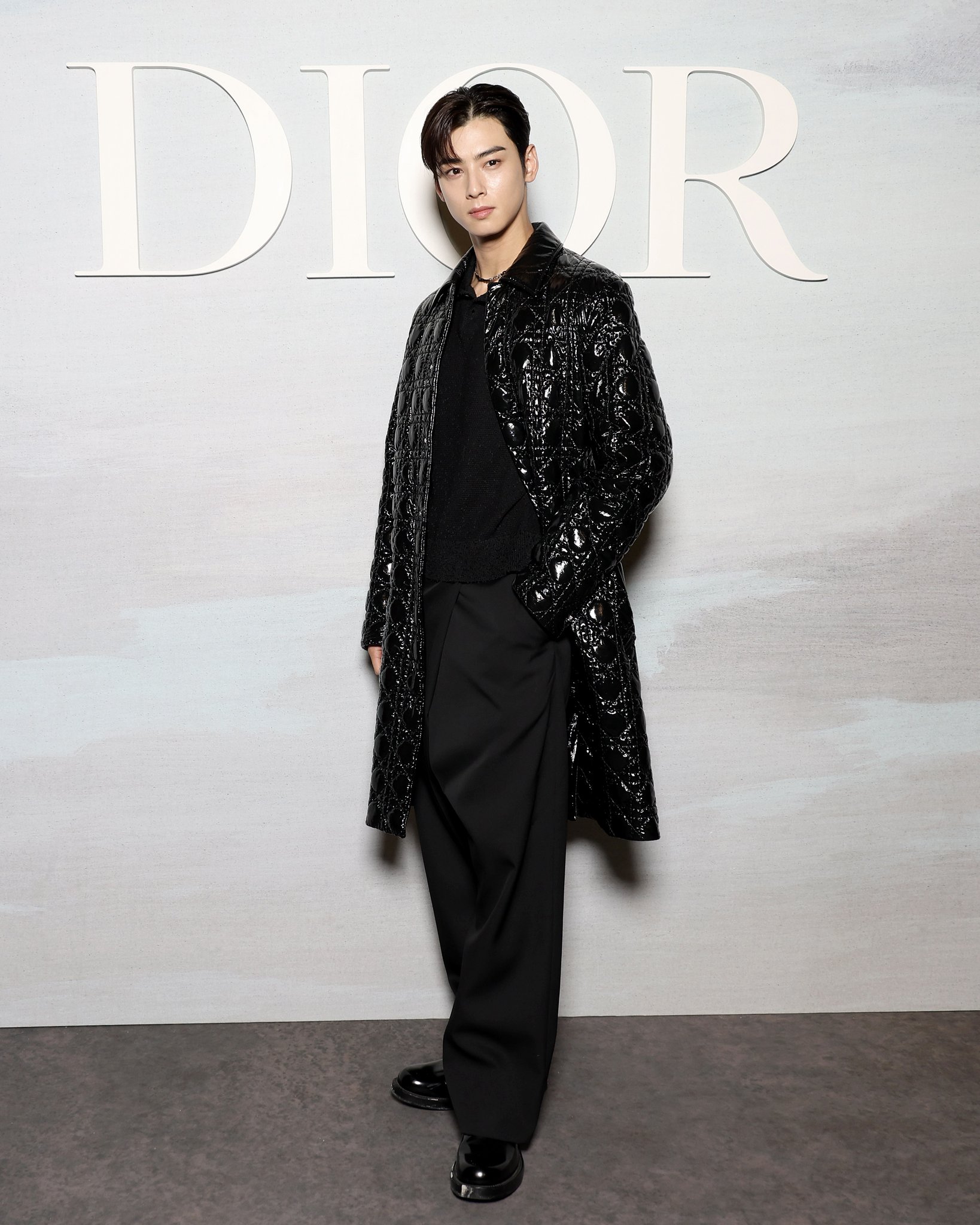 Keeping Up With Times
Dior's creative director Maria Grazia Chiuri has proven time after time her ability to create well-informed collections, resorting to Dior's savoir-faire and tradition. Her knack for incorporating modern elements to keep up with the times, however, never goes unnoticed. Amid the boom of microtrends like Regencycore and a corset revival that's been thriving since last year—the Met Gala benefited from this resurgence too—Dior's latest collection felt particularly well-timed.
The buzz-worthy front row was another example of Dior's ability to adapt to the present. Just like in previous seasons, Dior's latest show continued to tap into the power of Asian celebrities, who are undoubtedly the protagonists of this fashion season. If we elaborate on the parallels, Catherine de Medici's patronage of arts contributed to an artistic boom in France. Similarly, Maria Grazia Chiuri's understanding of pop culture has heralded a new era of celebrity associations for Dior, launching a new chapter with artists like Jisoo as the renovated faces of a storied fashion house—a trend younger brands have definitely taken note of.
Interested in more fashion coverage? Check out EnVi's recap of Gucci Twinsburg here.