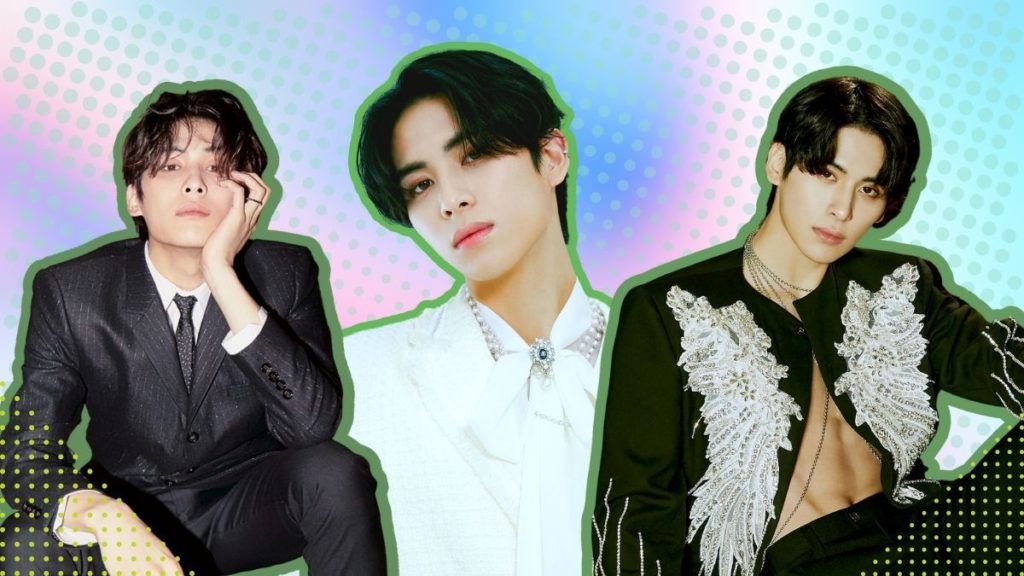 A force to be reckoned with, SF9's Taeyang is someone to look out for. Like a diamond in the rough, Taeyang is filled with talent and potential worth celebrating. Let's take a look into some of his best performances.
Janet Jackson—"BURNITUP!" (Feat. Missy Elliot) Dance Cover
Already kicking off his dance cover with confidence and sexiness, Taeyang makes a statement by strutting like he owns it. This dance cover of Janet Jackson's "BURNITUP!" (Feat. Missy Elliot) by Tobias Ellehammer and various choreographers alike, presented Taeyang's talent in dancing to be undoubtedly versatile. The choreography had an array of different dance styles which included heavy floorwork, contemporary spins, isolation, wacking, jumping, and overall big movements that require a lot of stamina for this kind of dance routine. Inspired by the original concept of the video, Taeyang's set up displayed many location switches being filmed in cities such as Chicago, New York City, Atlanta, Los Angeles, and Seoul. Ending it at Gyeongbokgung Palace, Taeyang in this dance performance nicely demonstrated his versatility as a dancer.
Justin Bieber—"Peaches" Cover
Starting the song with his prominent delicate vocals, Taeyang in this cover certainly highlighted his sweet singing style which matched the vibe of "Peaches" by Justin Bieber. Accompanied by fellow SF9 member, Hwiyoung, the duo brought a hip-hop twist to the pop hit with their own arrangements that transformed the song into a different vibe. This cover showed off Taeyang's diverse talents when the song switched to him playing the electric piano. Complementing his light vocals, the addition of the piano demonstrated that Taeyang has a way of adding his own flare onto the track. Ending the song with flirtatious moves towards the camera, the duo perfectly created their own version of "Peaches."
Kingdom: Legendary War Performance Film
In a performance film of Mnet's reality competition show, Kingdom: Legendary War, Taeyang performed a solo dance as a representative for his group SF9. Dressed in a beautiful, silky blue attire, Taeyang sets the mood with a leg split to the silent drop of the beat. He graces his performance with controlled yet powerful moves which incorporate a touch of acrobatics. Although the performance was brief, the stage spotlighted his talents as a dancer in a minimal amount of time. The performance ends with a clean finish, giving the impression of it being short but impactful.
Jeremy Zucker—"comethru" Cover
With playful vibes and sweater weather, Taeyang in his cover of "comethru" by Jeremy Zucker makes up for the gloominess of an overcast. Usually known for his vocals to be soft, breathy, and angelic-like, Taeyang's cover nicely revealed a bit of his deeper range of singing often not heard in most SF9 songs. Hearing this side of his vocals was refreshing to hear, which captured the relaxed and casual mood of the song. Chill, yet playful, Taeyang's cover of "comethru" showed one of many sides to him both in his vocals and personality.
Chris Brown—"Kiss Kiss" Performance Video
Directed and produced by himself, Taeyang in this dance performance of "Kiss Kiss" by Chris Brown started off strong with powerful, chest-pumping moves and floorwork scrubbing. Although looking sleek in his suit and tie, Taeyang combated with complex dance moves just within the first 30 seconds of the choreography, requiring arm and leg strength to match the power-hitting moves. The choreography by Kwon Cheoljun allowed Taeyang to use a lot of energy in order to capture the vision of the song. Especially in the solo breakdown of the performance, the dubstep-like, intense mix of the song continues to set forth Taeyang's power in his moves. Closing it with a bang, the performance highlighted Taeyang's ability to exude power in his dance.
"Last Christmas" Piano Cover
Setting the mood right with the pure feeling of the holidays, Taeyang's piano performance and his soft vocals to "Last Christmas" surely alluded to winter. Already beginning the song with his recognizable and breathy vocals, this cover highlighted the control and power in his voice. While still keeping the usual breathy feel of his tone, Taeyang exuded warm vocals that made a soft, yet strong impression. Along with a solo piano moment in his cover, this further shines Taeyang's skills as an artist.
Notable Mention
Although not a performance video, Taeyang's vocals in his "Boy" cover by Yoon Sang was worth mentioning due to him using his lower register in the song. As already mentioned earlier, Taeyang's voice is often recognized by fans as soft and breathy. However, this cover beautifully gave us one of Taeyang's most uncommon vocal ranges that it was too rich not to mention!
Truly someone with a lot of talent, Taeyang's hard work should be recognized. Want to become an SF9 stan AKA Fantasy? Support them by checking out their Instagram, YouTube, and Twitter. Make sure to also check out Taeyang's Instagram to follow his next moves!
Want more? Check out "Meet TVXQ: The Idol of Idols" here!