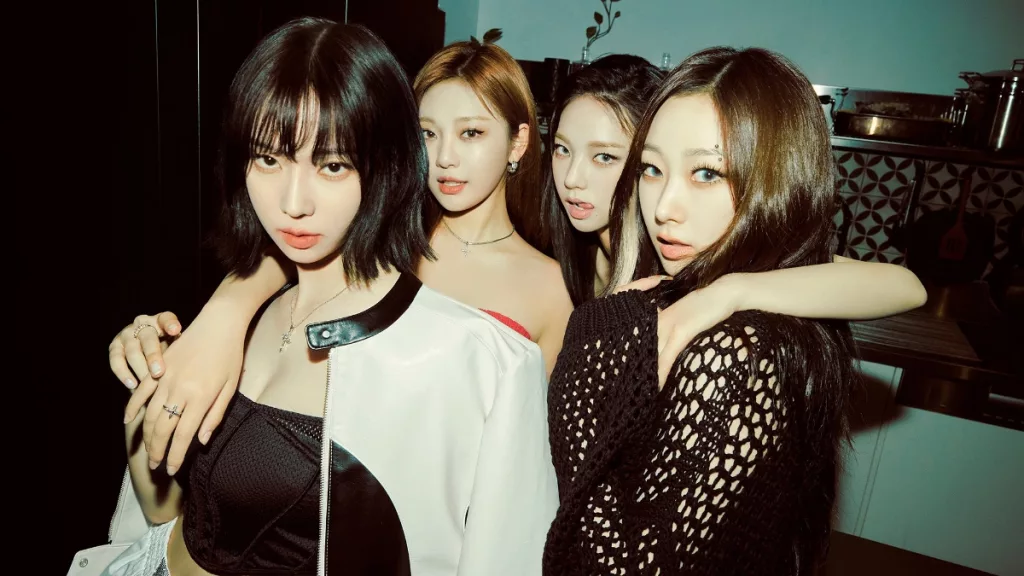 After nearly a year-long wait, aespa are back with their third mini-album, MY WORLD, which dropped on May 8. Prior to this release, MYs (fans of aespa) kept themselves busy with the group's first live solo concert, SYNK: Hyper Line, which teased the songs that found their way into MY World.
Delays and company turmoil did not lower the anticipation of and hype for the group's highly-anticipated comeback. According to their press release, they've garnered 1.8 million pre-orders. This broke the record they set for themselves for their second mini-album, Girls. As many say, third time's a charm, and it's crystal clear that aespa's third release is on a mission to open new, charming doors for them musically.
Beyond KWANGYA
Fans who've kept up with aespa's past comebacks will notice that things have switched up this time around. The girls are no longer battling the Black Mamba or singing about their metaverse or fictional world KWANGYA, as MY WORLD marks their dip into the "real world." The "real world" universe marks a new era for them concept-wise, which is more kitschy, Y2K-esque, high-teen vibes the teased through their English single in 2022, "Life's Too Short."
The group's entry into the real world doesn't completely erase or forget about their KWANGYA lore, though. In their pre-release single "Welcome to MY World," a mellow and dreamy piece with orchestral symphonies towards the end, the girls welcome nævis as an virtual pop singer — a key character in their KWANGYA universe for her ability to show aespa their alter egos or æs — to the "real world," shown as sceneries of nature and seemingly mundane neighborhoods. "Welcome to MY World" serves as a fitting intro, as the first song on the album as well as the establishment that the girls have bid farewell to KWANGYA for the time being.
The Spicy Girls
Summer's right around the corner for South Korea, so aespa brings the heat with a high-teen, sassy single called "Spicy." With a music video filmed in Sydney and Los Angeles, the quartet unleash their inner it girls with a song that's oozing with attitude, as heard in its snazzy beats and confident lyrics.
True to their world-building roots, aespa's "Spicy" provides quite an immersive experience, especially for something situated in the "real world." Most notably, MYs have appreciated the release of a Pinterest account, which houses behind-the-scenes photos and videos from the music video filming that builds on aespa's "real world" aesthetic.
Music for the Real World
MYs and casual fans alike are in for a musical treat through the b-sides of MY World. The "new" songs are familiar to the ears of veteran MYs, as the girl group performed these tracks in their SYNK: Hyper Line concerts, but the studio versions have been highly anticipated regardless.
Pop-dance track "Salty and Sweet" is a flavorful follow-up to lead single "Spicy," as it contains a similar bombastic and bass-heavy energy, with a darker and more seductive twist. Prior to its studio release, "Salty and Sweet" was further teased through a partial dance practice a few months ago. Speaking of teasers, the track video for "Salty and Sweet" was venomous and alluring with its mystery and "weirdness."
aespa take a 180 one track later with the more whimsical and mellow R&B jam "Thirsty," reminiscent of cheeky and flirty pop tracks from the mid-2010s. "Thirsty" feels like a textbook love song found and enjoyed in many K-pop album releases. In the song, the girls croon about a growing adoration they can compare to deep, rocky waves of water. The track video of this song is a call back to '90s sitcoms like cult classic FRIENDS, showing the girls in a youthful setting perfect for their newfound lovesickness.
"I'm Unhappy" follows "Thirsty," with a track video that shares youthful themes in a darker light. The girls act as high schoolers fueled by angst and longing, which suit the melancholic mood, creeping piano melodies, and lamentations over disconnection "I'm Unhappy" conveys. To close the album, aespa doesn't leave the melancholy they thrived in for "I'm Unhappy." MY WORLD's final track is gentle string-based ballad "'Til We Meet Again," which can be taken as a song dedicated to each other as members, MYs, or nævis — who may have returned to KWANGYA before aespa did.
To Your World
The release of MY WORLD has unsurprisingly yielded successful results. At present, title track "Spicy" is sitting pretty at the top of domestic charts, and aespa are the only girl group to make it to the top 10 of highest first-day sales on Hanteo, with 1.3 million copies sold on D-day. Records aside, MY WORLD truly marks a new era for aespa, as they've triumphed in expanding past the cyberpunk concepts and metaverse lore they've been known for since debut. One can only wait to see how they'll be taking over more worlds as they go.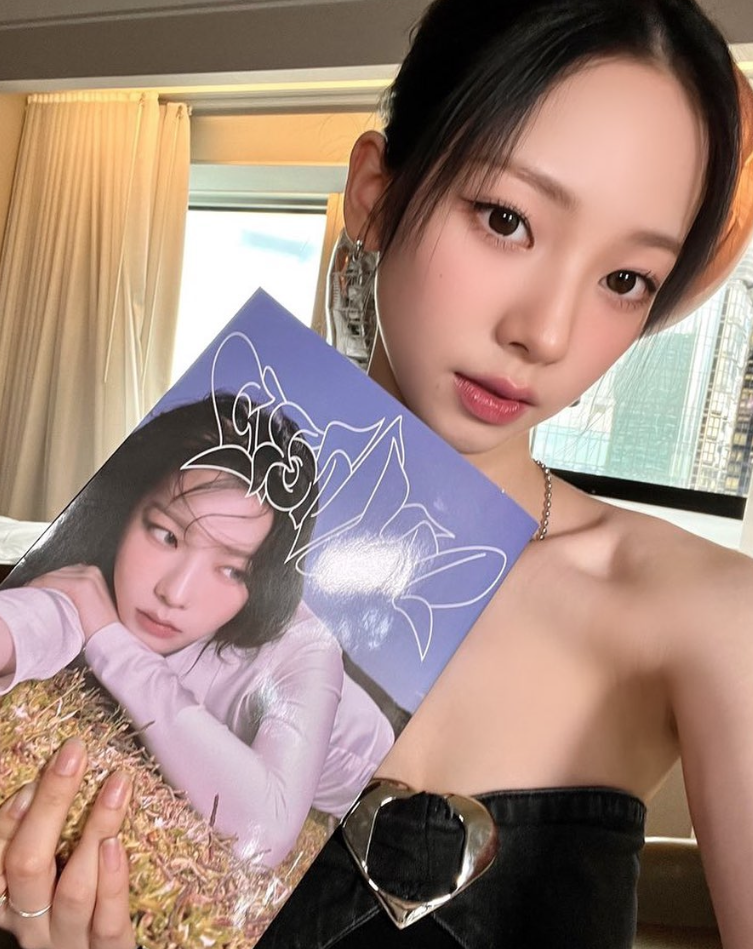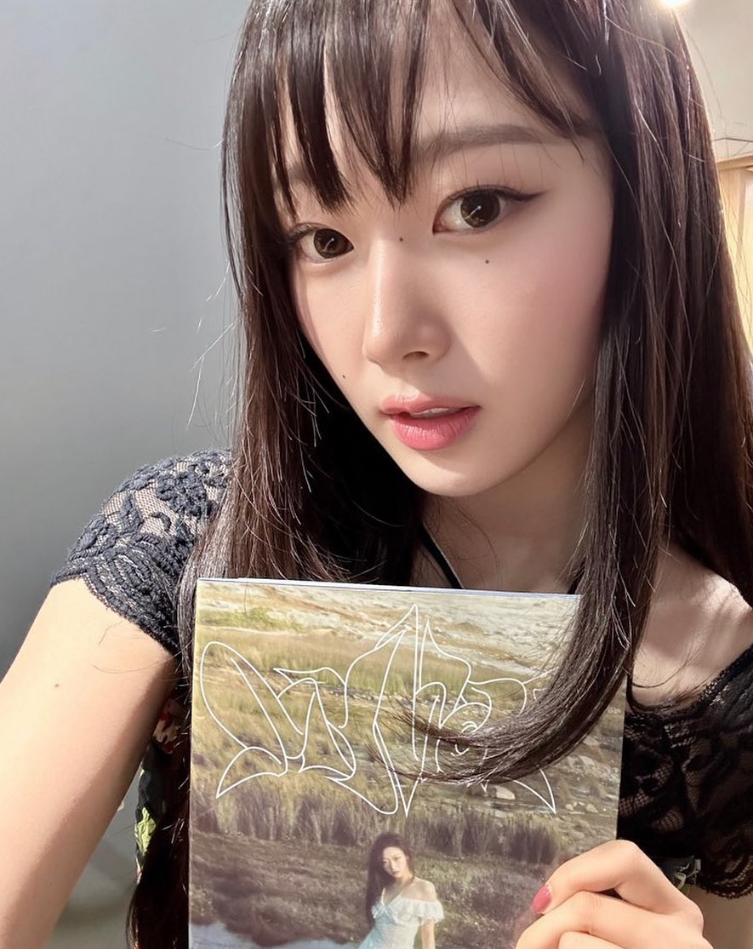 On June 30, Warner Records released the US print of aespa's MY WORLD. US MYs have 11 different versions to choose from, including exclusive, individual covers of the four members. Get your copy through Target, Barnes and Noble, Amazon, or Walmart here.
Listen to MY WORLD, aespa's third mini-album here. Stay in the loop with the girl group by following their Twitter and Instagram accounts and reading our aespa coverage here.
Looking for more K-pop news? Check out our coverage of LE SSERAFIM's latest album, UNFORGIVEN, here.