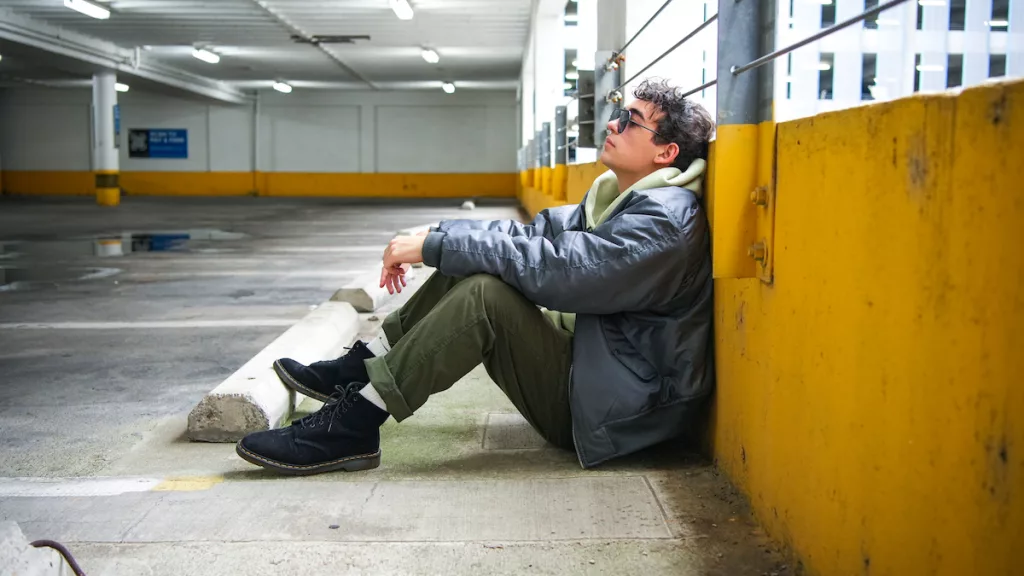 With over 10 years in the industry, multi genre artist Alex Angelo has used his respect and knowledge for each genre to create his own sound. EnVi had the chance to speak on Zoom with Alex to talk about his musical background, passion to learn the inner workings of music, and latest country pop hit "Checking In."
Introducing Alex Angelo
Currently living in Nashville, Tennessee, Alex has completely immersed himself in the city's history of music and culture. Before his recent country debut, he had experimented with many genres of music. With a hand in mid-2010 EDM party hits such as "My Melody" and soulful R&B songs like "Kick it (3am)", Alex is no stranger to experimenting with different styles of music. Even in his upbringing, he was constantly surrounded by different genres. When asked about his musical journey, Alex shared that his "upbringing with music has been a diverse one." While reminiscing on his childhood, he mentioned listening to everything – from Broadway and Janet Jackson, to classic rock and soul music. Ironically, the genre that he had little exposure to growing up was country.
Exploring Country Music
Although he does not consider himself a country artist, Alex is taking the time to fully immerse himself in the country music writing culture. "Country artists want to be involved in their songs and they want their music to feel authentic." Even when he started writing in Nashville, he mentioned it was a different process from what he was used to. Compared to previous writing sessions, writing for Country music involves a big emphasis on eliciting emotions from listeners. Whether it's imagery of a heartbroken man driving on a rainy night in a pickup truck or an outraged wife who unearthed infidelity in her marriage, incorporating a concept that everyone can relate to is essential. While learning from different artists, Alex was able to apply these skills to music he creates.
"Checking In"
As his first foray into country music, "Checking In" tells the story of the end of a romantic relationship. Although the relationship has ended, the lyrics vocalize the tale of one person constantly checking in while the other has moved on.
Throughout the song, Alex has an internal struggle with allowing himself to move on, but also wanting to see if a spark is still there. "You're staying up 'till three 'cause you overthink 'stead of sleeping/And I'll stay up too but my minds on you" Mixing pop and his newfound love for country, Alex was very particular about ensuring the project included country elements, even in the music video. The video transforms from Alex in a parking lot, driving around his town on a clear night and reminiscing on the times he had with his partner. As the song comes to a close, we finally see the result of checking in even if it isn't the best thing to do.
Alex also mentioned "knife turning lines" as a key element in country music. He described these as lyrics listeners would not expect. Throughout the song, Alex shows how he's still hanging on to the relationship by constantly replaying all the shared moments, hoping for a chance to reconnect. However, he realizes there is no point of thinking back on a relationship he once had. "And I know it ain't my place/ To see how you're doing with moving on/To find out if you are okay/ Walking back from the bar to his car to go home." While he doesn't always like to pull from his experience when penning lyrics, he says this was an instance where he was proud to do so. "Not everything in my music is 100% true line for line," Alex said. However, creating music that reflects his feelings is therapeutic for him, and he hopes it has the same healing effects for his listeners as well.
Beyond the Mic
Along with making music, Alex is a jack of all trades. In his free time, Alex dances and hosts his own nationally syndicated radio show. Starting his DJ career at 13, he's even performed at Ohio's National Basketball Team, the Cleveland Cavaliers, games, opened for Lil Nas X, and is now bringing his talent to radio. "In the Mix with Alex Angelo" incorporates the best of hip-hop and pop with mixes of popular TikTok audios. Even during his live shows, he does mini sets to enhance the experience.
At the end of the interview, Alex made sure to express his appreciation for his fans, even those who don't keep up with him often. "My supporters give me little shots of espresso for me to get up and work harder." With his love of learning and willingness to evolve, Alex promised more music for 2023. Whether it be pop or more country, he hopes to incorporate his own style and personality into any genre. To stay in the loop with Alex, you can follow him on Instagram and listen to his music on Apple Music and Spotify.
Want to learn more about emerging artists? Check out our artist spotlight with Radha!