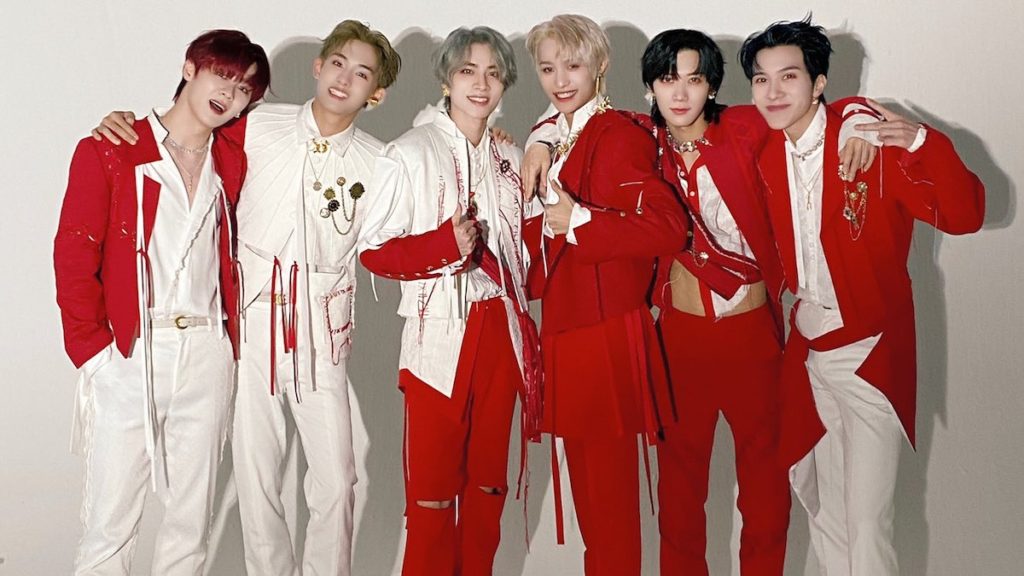 "WayV is starting a new project. There are no set rules or structure; they can try whatever they want to do," was the caption on a video uploaded to WayV's YouTube channel. The video introduced a project dubbed "Rainbow V," which allowed the WayV members to show their individual colors a month after their debut.
Fans of the SM Entertainment group were introduced to the first set of WayV subunits through this project, as the members collaborated on self-produced covers of popular songs. Members Ten and Winwin demonstrated their versatility with a stunning choreography of Billie Eilish and Khalid's "lovely." Similarly, Hendery and YangYang joined hands for a charismatic dance cover, freestyling to American rapper Post Malone's "Wow." Kun and Xiaojun, on the other hand, opted for a show-off of their angelic vocals with an arrangement and cover of "Red Bean" by Hong Kong-based American singer Khalil Fong.
Months later, WayV presented fans with another subunit pairing with the release of "Face to Face" and "King of Hearts" from their second mini-album, Take Over the Moon. Since their debut, WayV has showcased four official subunit line-ups. In commemoration of their fourth debut anniversary, EnVi delves into each subunit's uniqueness and sheds more light on unofficial subunit line-ups.
The WayV Vocal Unit
The WayV vocal unit, consisting of members Kun, Ten, and Xiaojun, seems like that calm, supportive friend who always gives the best advice and encouragement. With songs like "Face to Face" and "Horizon," the trio dished out soothing ballads and served fans with healing tunes, emotional lyrics, and soulful instrumentation.
"Face to Face," the trio's first release, provided motivation through soothing vocals over a soft melody and gentle piano strings. The song touches on vulnerability and a promise of togetherness amid loneliness. The WayV vocalists not only demonstrated their vocal abilities but also their perfect harmony in the chorus.
They returned in 2021 with "Horizon" from WayV's third mini-album, Kick Back. The sentimental ballad compared the feeling of separation to ocean horizons. In the song dedicated to WayZenNis, Kun, Ten, and Xiaojun express their gratitude to the fans while displaying the calming softness of their voices.
The WayV Rap Unit
WayV's rap line, Winwin, Hendery, and YangYang, is a group of laidback pals full of surprises. The quartet demonstrated their versatility with the tracks "King of Hearts" and "Only Human," opting to show off their vocals at a range more suited to them. 
Debuting in 2019 with "King of Hearts," the trap-influenced song has a catchy and harmonious chorus and sees the members address their longing for their love interest. "King of Hearts" also marked the songwriting debuts of Hendery and YangYang.
The WayV hip-hop unit gets sentimental in the downtempo R&B ballad "Only Human." In contrast to "King of Hearts," "Only Human" emphasizes the intense emotions of the rappers with a moody guitar riff and low-key backing music. "Only Human," also co-written by Hendery and YangYang, features smooth vocals, mellow notes, slick rap verses, and piercing rap lines.
WayV-KUN&XIAOJUN
The WayV-KUN&XIAOJUN subunit is not only a trendsetter but also a perfect match, as Xiaojun's emotive and full voice is complemented by Kun in songs. The vocal duo is the only Rainbow V project subunit to officially release music and the first to make an official debut with a mini-album. They are also the first WayV members to have collaborated with an artist. In 2020, the vocalists teamed up with Chinese singer and SUPER JUNIOR-M member ZHOUMI for a melodious ballad titled "I'll be there."
Kun and Xiaojun made their official subunit debut in 2021 with a single album, showing vulnerability with their pain-filled ballads. The title track, "Back To You," is a soft ballad about the heartbreak of a romance that faded over time. Similarly, the English version of "Back To You" told an emotional story about a failed relationship. Kun and Xiaojun showed off their princely vocals in "Sleepless," with the lyrics lamenting a previous sweetheart. The lyrics explain the loss of a lover creates sleeplessness, a clear allusion to the song's title.
Away from their three-track EP, Kun and Xiaojun showed how they balance each other when they covered Crush's "Beautiful" on the YouTube live band performance series, "it's Live." With the help of a live band accompaniment, a first for Kun, the duo showcased a distinct blend of Kun's honey-like vocals with Xiaojun's powerful and soulful vocals.
WayV-TEN&YANGYANG
For fans of WayV, this duo was expected and can be described as a complete package. From unforgettable live broadcasts and YouTube variety series, Enjoy The Challenge, to Yangyang setting a record as the WayV member to have made the most appearances on Ten's Instagram account, this duo gave fans a wealth of non-musical content. It is no surprise that Ten and Yangyang also hit the studio to make magic together.
The rapper and singer duo opted for a bright English hip-hop song titled "Low Low," a digital single released in 2021. Ten's vocals shine through the chorus and bridge, giving Yangyang the spotlight with his slightly sultry rap. In the first part of the chorus and the first verse, the joyous duo employs a lot of rhyming and wordplay.
Unofficial WayV Pairings
Aside from their official subunit songs, the WayV members have teamed up for various projects, leaving fans to look out for other pairings. Top among them is Winwin and Hendery who flaunted their teamwork in episode three of Winwin's YouTube series, WINformation. The fun episode featured the duo practicing their English and Hendery uplifting Winwin by calling him "prince-like." Another pairing is Ten and Xiaojun, who gave fans a taste of what their duet will sound like on SM Entertainment disc jockey GINJO's future house track, "The Riot." The vocalists have also covered a lot of songs together, including Bruno Mars' "It Will Rain" and Pink Sweat$' "Honesty."
After Kun and YangYang made their unofficial debut with the Kun-produced freestyle "LEONIDAS," featuring a fast-paced rap from Yangyang, fans looked forward to more projects from the duo. The two also worked on the NCT Lab song "Rain Day," which featured NCT 127's main vocalist, Taeil. Additionally, Kun and Hendery joined forces for a freestyle under the Play V series titled "WuKong." On the heavy rap track, the duo took charge of the song-making process, with both of them working on the composition. "WuKong" was arranged by Kun and performed and written by Hendery.
WayV's fourth mini-album, Phantom, released on December 28, got fans anticipating future subunit appearances as previously released subunit singles "Back To You" and "Low-Low" were included on the album as bonus tracks.
Connect with WayV on Twitter, Instagram, Facebook, TikTok, and YouTube for updates on their comeback and activities.
Want to know more about WayV? Read all about our favorite moments with WayV here.