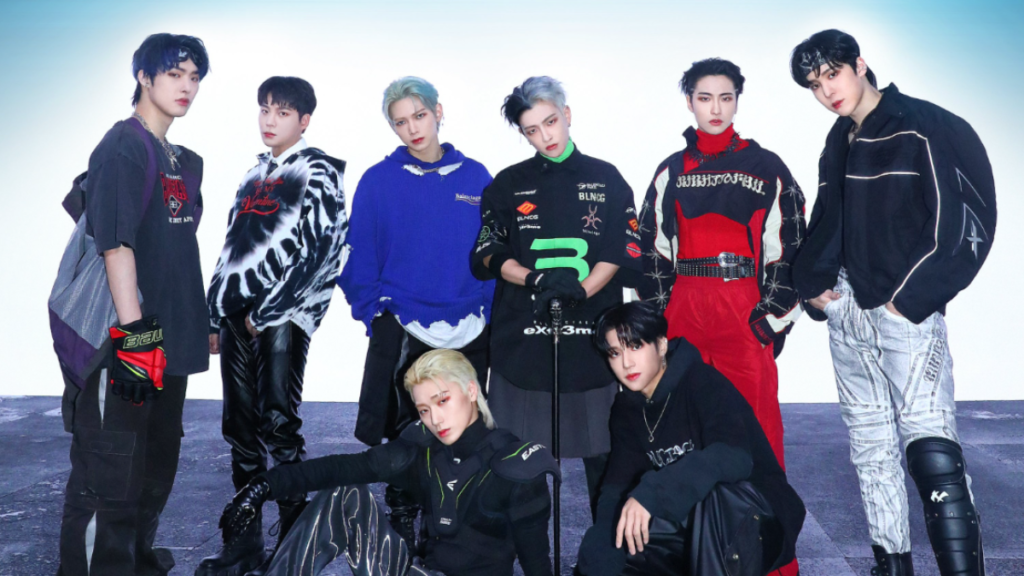 On July 19, KQ Entertainment's eight member boy group, ATEEZ, released the performance preview for "Guerrilla," the title track of their upcoming album, THE WORLD EP. 1 : MOVEMENT. Set to release on July 29, the comeback has garnered attention due to its unconventional promotional methods as well as the previous teasers that have been released.
ATEEZ the Leaders of Anarchy
The performance preview is the first teaser of not only the choreography, but of the track itself. "Guerrilla" is a loud hip-hop track with rock inspirations, stepping away from the previous genres ATEEZ have done. The preview video opens with an electronic-like beat and rapper Hongjoong showcasing an energetic rap that finishes off with a chilling scream. While the track has its moments that spotlights the vocals of the group, the chorus sounds more like that of a war cry, with the members shouting that they are guerrillas. The teaser wraps up with main vocalist Jongho demonstrating off his iconic range with a run that steals the show of the title track.
The teaser doesn't just end there. The visuals of the title track are also eye-catching. Although the background is bare, the styling of the members are anything but. The members are adorned in their tech-wear-like outfits that they teased in the title poster. Hongjoong sported a cane prop and a skirt laid atop a loose pair of jeans. San wore bulky shoulder pads and PVC straight-leg pants. Seonghwa donned a flashy red tracksuit with a ripped up jacket that framed his body. In all, the outfits were stunning. The group's choreographers, BB Trippin, surrounded the group in similar tech-wear outfits that are reminiscent of the ATEEZ's iconic "HALA HALA" get ups.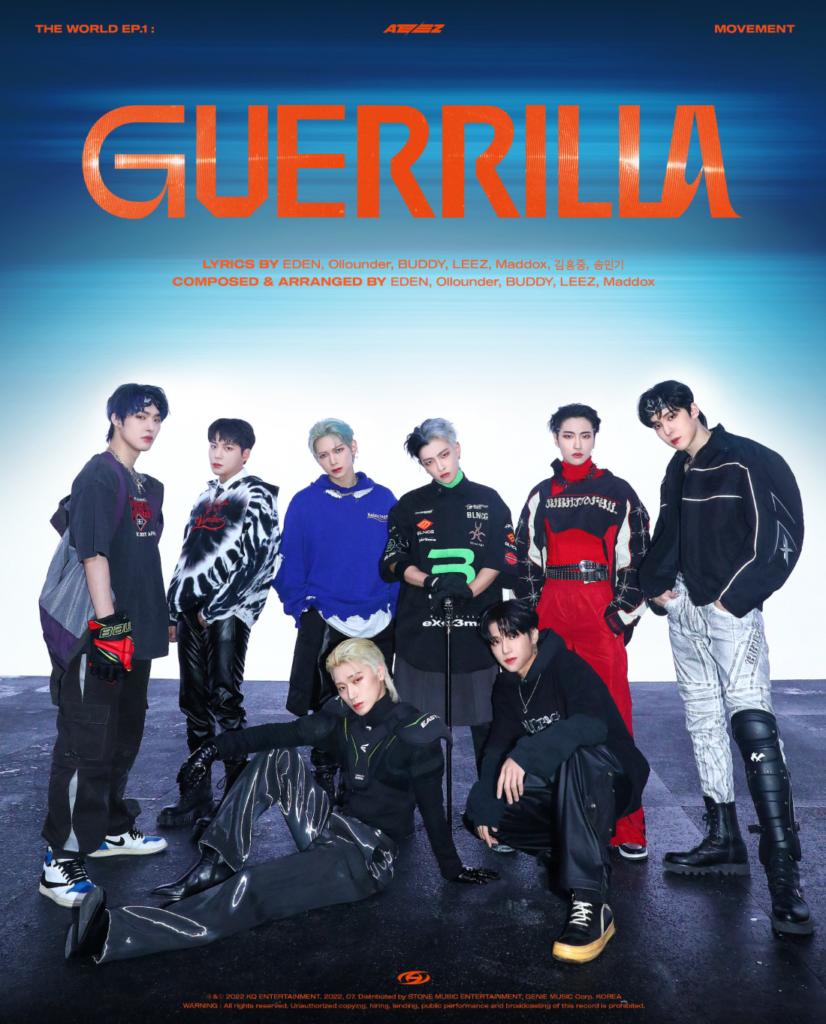 Music aside, the choreography of "Guerilla" is characteristic of the hard-hitting ATEEZ style. The opening formation is similar to that of a previous title track, "Answer," indicating "Guerilla's" link to this past release. The members dance intensely, reflecting the power of the song. With moments where the members fall into the arms of each other as they sing and synchronized movements with intense stomping and punching, the performance video truly lives up the title's namesake. "Guerilla" displays a semblance of anarchy that the group has been hinting at with their various teasers and concept images.
ATINY Are Ready for the Revolution
Upon the release of the performance video, ATEEZ's fandom—ATINY—took to Twitter to share their excitement and wide range of emotions in response to the highly anticipated teaser.
Keep up with ATEEZ and their upcoming promotions for THE WORLD EP. 1 : MOVEMENT by following them on Twitter, Instagram, YouTube, and TikTok!
Interested in more ATEEZ? Check out our coverage of their upcoming world tour, THE FELLOWSHIP : BREAK THE WALL, here.