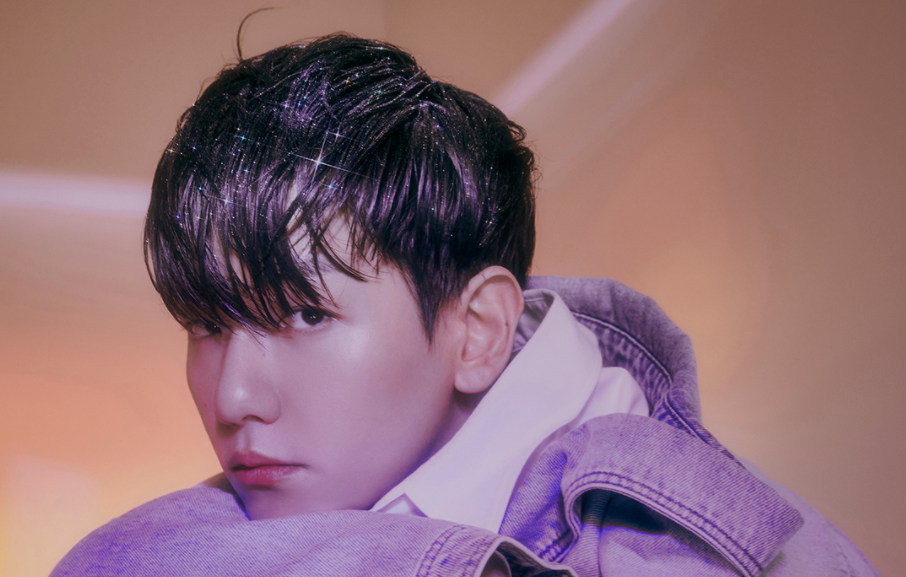 Soloist and EXO member, Baekhyun, recently dropped his third EP titled Bambi. This release came just under a year after his second solo EP Delight, which broke numerous records in South Korea. Baekhyun has built himself a reputation of delivering smooth and powerful vocals on incredible R&B tracks, and Bambi lives up to this reputation in a stunning way.
A Familiar Yet New Sound
Alongside his album, Baekhyun also released the music video for the lead single of the same name. The video featured Baekhyun dancing and relaxing in the rain at night, which alluded to the song's and album's title in Korean:"밤비." Translated, it basically means "nighttime rain." Most of the video takes place in and around a train set in the nighttime rain, bringing a dark and sultry mood to the video and track.
The track itself, produced by fellow Korean artist Saay, features a blend of Baekhyun's signature R&B vocals while also belting out high notes over himself. Meanwhile, in the instrumental, electric guitar takes center stage throughout the track. The guitar is a fantastic addition, and feels like a call back to EXO's predebut track "What Is Love." "Bambi" feels like a sultrier solo version of the predebut song, and Baekhyun let listeners know that while it might feel familiar, this is a whole new elevated version of himself and his music.
R&B-Sides
The EP opens with "Love Scene," immediately setting the tone for the rest of the album, with Baekhyun singing in a lower tone that draws the listener in. The resonance of his lower voice pairs well with the sounds of the higher-toned and plucky electric guitar. His voice is inviting, daring people to go further into the album and experience it fully.
"Bambi" follows as the second track, and then comes "All I Got," arguably the best song on Bambi. Written by Kenzie and Tone Smith, the smooth and funky guitar gives the sound of a classic R&B instrumental, while the lyrics are tender and sweet, confessing love to a girl with Baekhyun promising he's "giving all I got." Not only is this true of the love he's expressing in the lyrics, but also of the way he's singing. The song is filled with high notes from the star vocalist, on which he commented that fans might think of Ariana Grande while listening to the song because of how high the notes were.
Following the powerful song that is "All I Got," "놀이공원 (Amusement Park)," is a laid back R&B track he released before the full EP back in December 2020. The chill atmosphere created by the piano and guitar is reflected in the lyrics as Baekhyun describes a date in an amusement park where he and his lover are in their own little world enjoying time with one another. A standout of the track is the ending, in which the instrumental takes on a sort of filtered sound like you'd hear on a merry-go-round at an amusement park, which is the perfect way to close out a date and the song.
Keeping with the theme of being in more chill and isolated circumstances with one's significant other, "Privacy" is about exactly that. The piano lulls the listener into indulging in Baekhyun's voice as he talks about how he and his lover know a different side to each other in privacy.
The album closes out with "Cry for Love," a painful admission of trying to hold onto a relationship that his significant other is already done with. In a pre-release live stream on VLive promoting the EP, Baekhyun mentioned that the song was placed last in the album because it was a farewell song. The lyrics convey the reluctance to let go, saying "I can see the end nearing, I cry for love, babe / I want to hold onto you, I cry for love, babe." This ending is bittersweet both for the relationship in the song and the listener because this EP is so outstanding the listener doesn't want it to end.
A Bittersweet Goodbye
It seems fitting to end the EP with a song about not wanting to let go, since Baekhyun announced on a livestream several days before the album release that he would be enlisting into the Korean military soon (as is required for every South Korean male citizen). SM Entertainment confirmed the news, but said no date had been set. This being said, Baekhyun confirmed that he wouldn't be around to promote the album much, but promised fans that he'd prepared lots of content so that it wouldn't feel like he was gone. He and his music will certainly be missed, but it is a comfort that he gifted fans with such an amazing album before he left.
Breaking His Own Records
Last year with his second EP Delight, Baekhyun broke an almost 20 year record for the most amount of album sales by a South Korean solo artist, becoming a million seller. With Bambi, he hasn't yet surpassed one million sales, but he broke his own record he set with Delight in pre-orders, which sets him up to surpass his overall sales record from last year. Delight garnered over 730,00 pre-orders last year, and Bambi surpassed it with over 830,000 pre-orders. Not only did he break his personal record of pre-order sales, he also broke his own record for highest first day sales by a soloist on Hanteo with Bambi, which he previously held with his second EP Delight.
Bambi is a triumph of an EP, with Baekhyun offering the best he has to offer to the worlds of both R&B and K-pop. When he returns from service, he will surely continue to dominate as a male solo artist in K-pop.
Listen to Bambi on Spotify or Apple Music!
Loved Bambi? Check out Baekhyun's Japanese debut!
Thumbnail Courtesy of SM Entertainment