Italian fashion brand Blumarine presented its Spring Summer 2023 collection, "Underwater," at Milan Fashion Week on September 22. As he usually does, Creative Director Nicola Brognano revived Y2K fashion on an immersive, fittingly blue runway.
The Underwater Collection
Since Brognano's induction into the role of creative director in 2019, Blumarine has developed a reputation as a leader of the retro revival in high fashion. Most famously, the brand is known for its Mariah Carey-inspired butterfly top and, subsequently, the brand's many butterfly motifs.
The SS23 collection introduced a new element to Blumarine's arsenal. Taking notes from Christian iconography, Blumarine opened the show with a new rendition of its iconic top. Instead of a butterfly, the skin-baring denim top was recreated in the shape of a cross. Never one to shy away from glitz and glamor, Brognano decorated the look with rhinestone detailing. The opening portion of the show was an ode to Blumarine's denim classics, elevated by rhinestones and pant cuts reminiscent of mermaid tails. The cross, in various forms — and even the occasional butterfly — was interspersed throughout.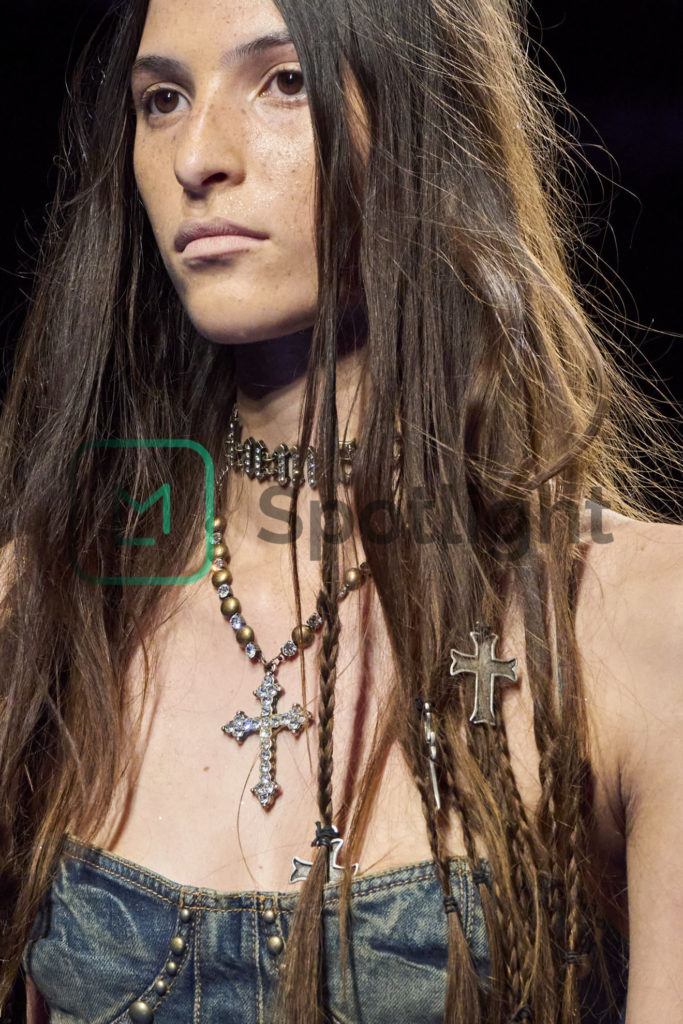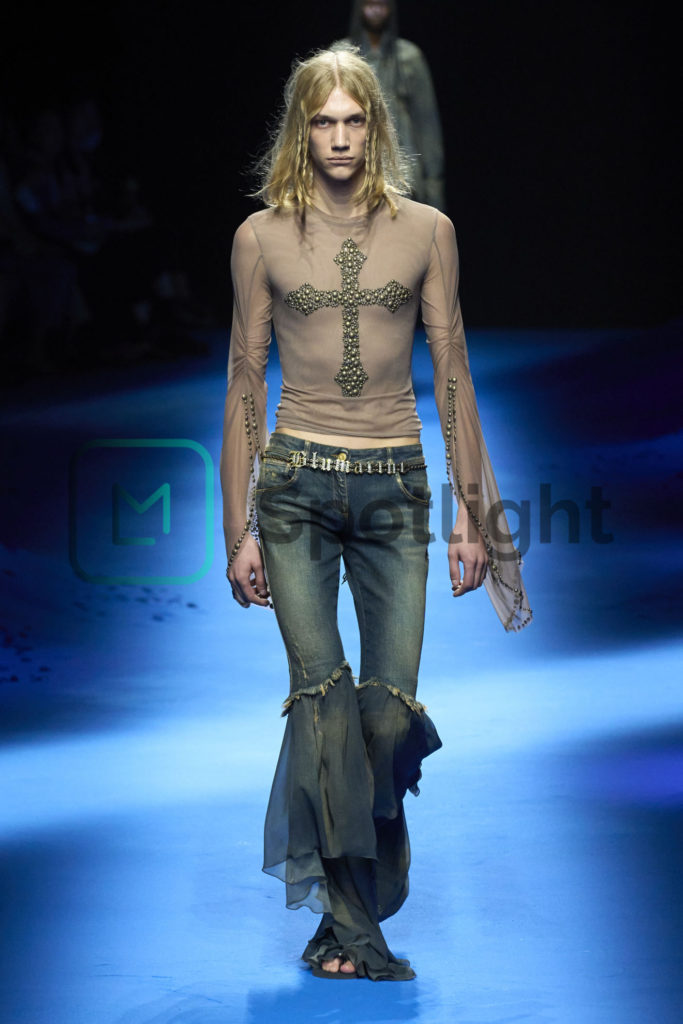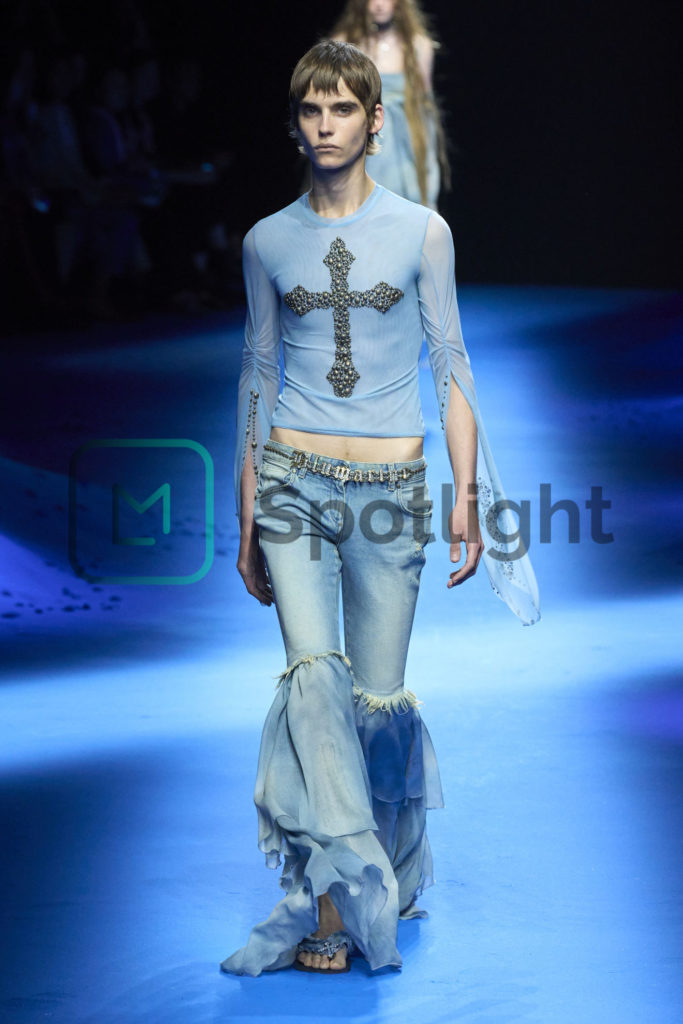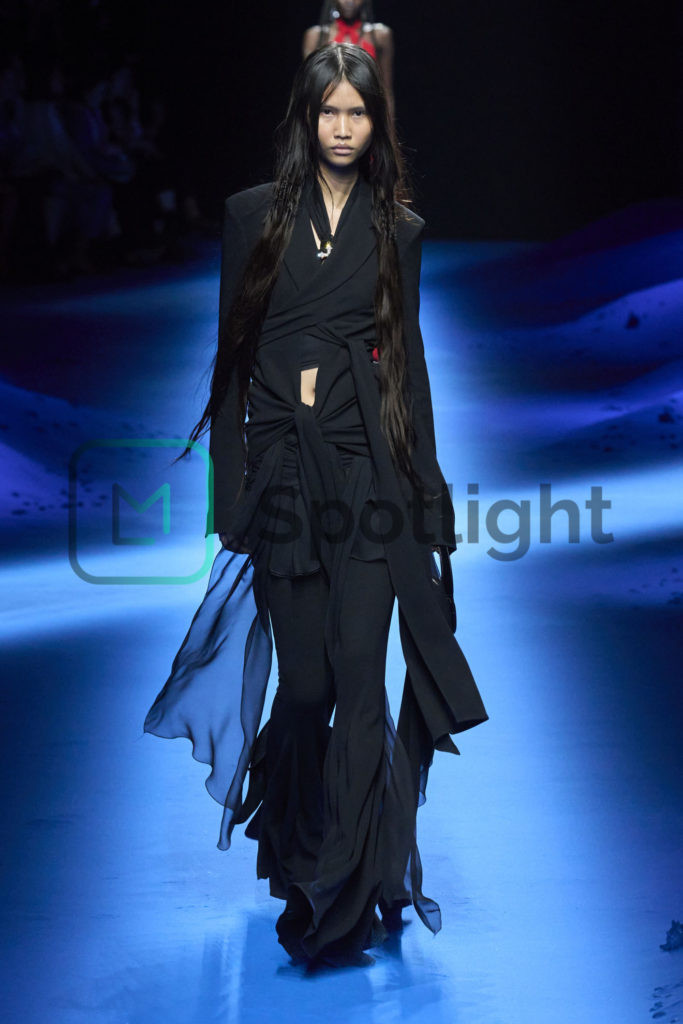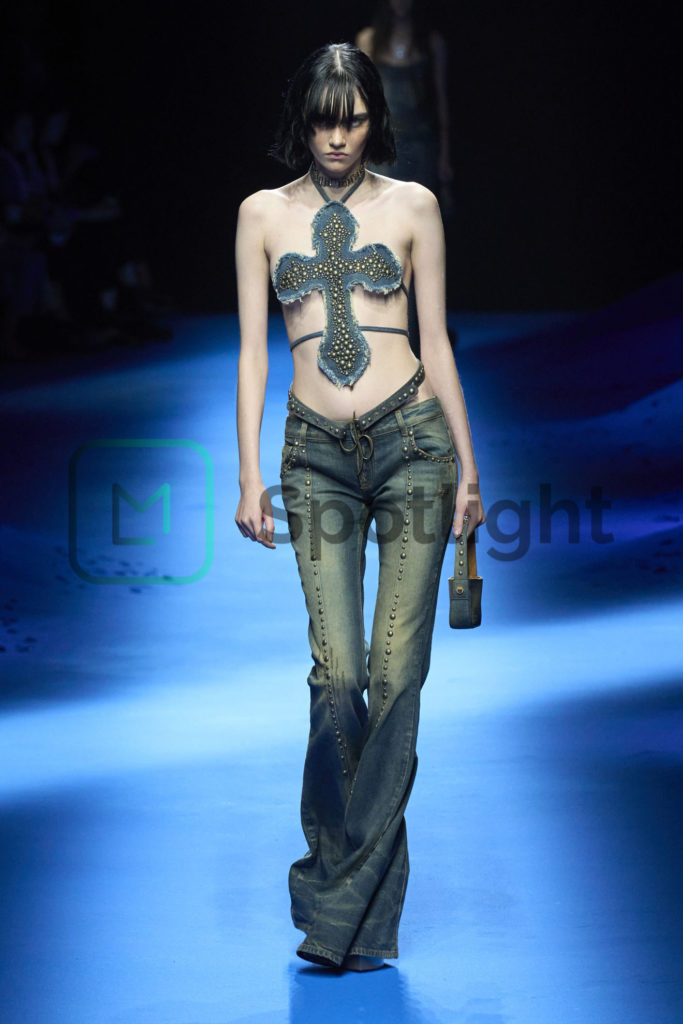 The allusion to the submarine theme didn't stop there. Trailing skirts mimicked the flow of water as models, shimmering with body glitter, filed down the runway. Darker denim looks were followed by shocking pastel yellow, calming pink, and baby blue ensembles, while fiery red looks brought an unexpected touch of brightness to the collection. Additionally, hints to Blumarine's Resort 2023 collection appeared in the form of neutral tones and cargo pants. Alternating between elegant dresses and boxy silhouettes, this collection stays true to Blumarine's mission of expressing the duality of femininity.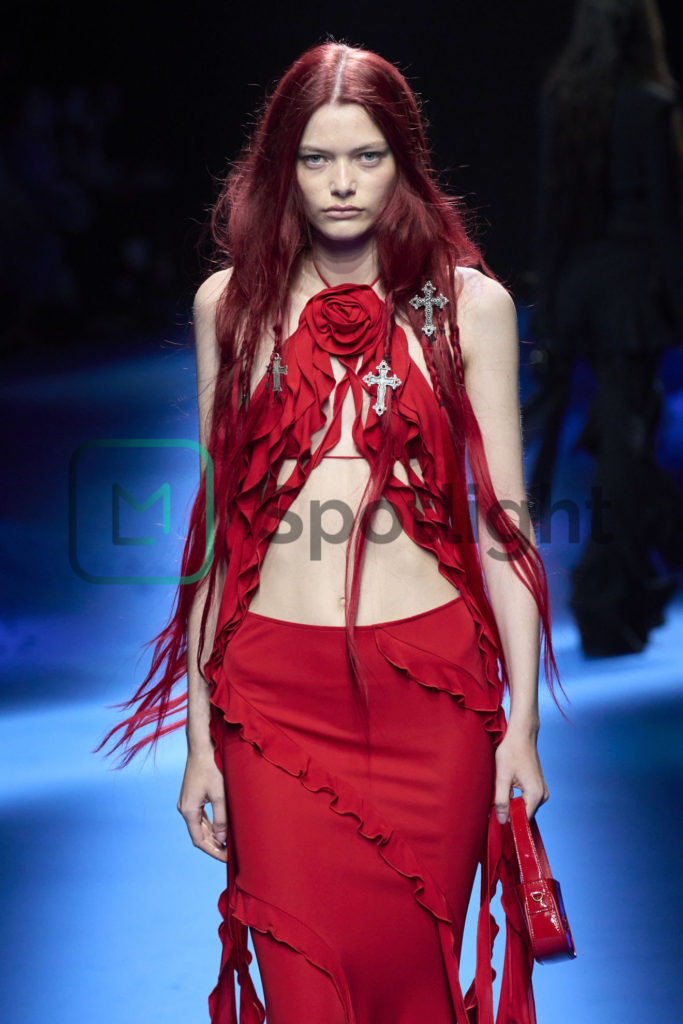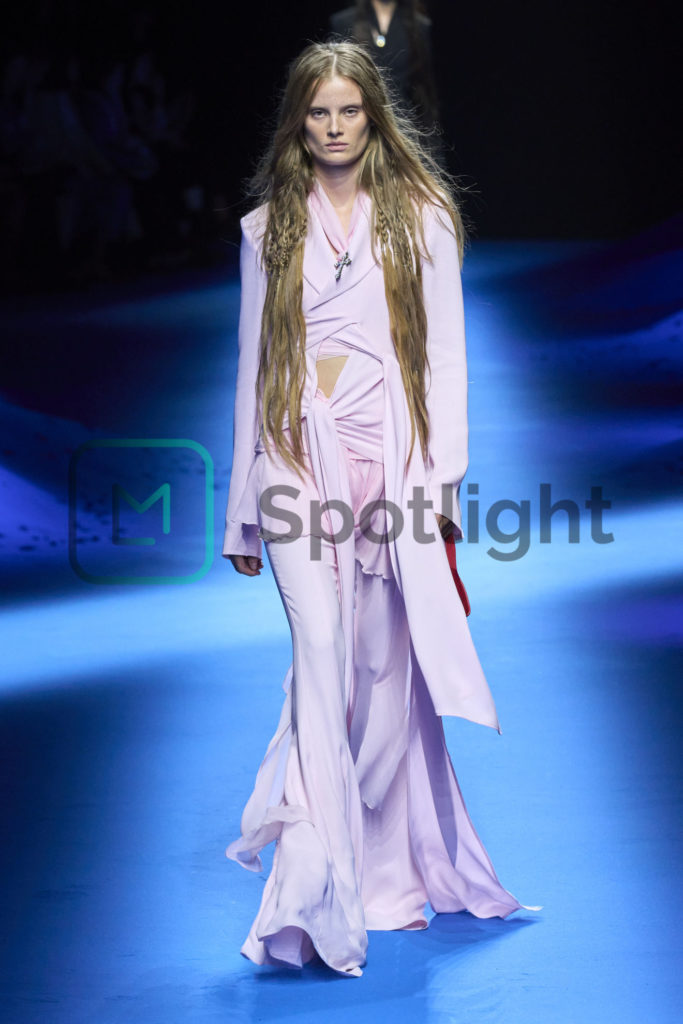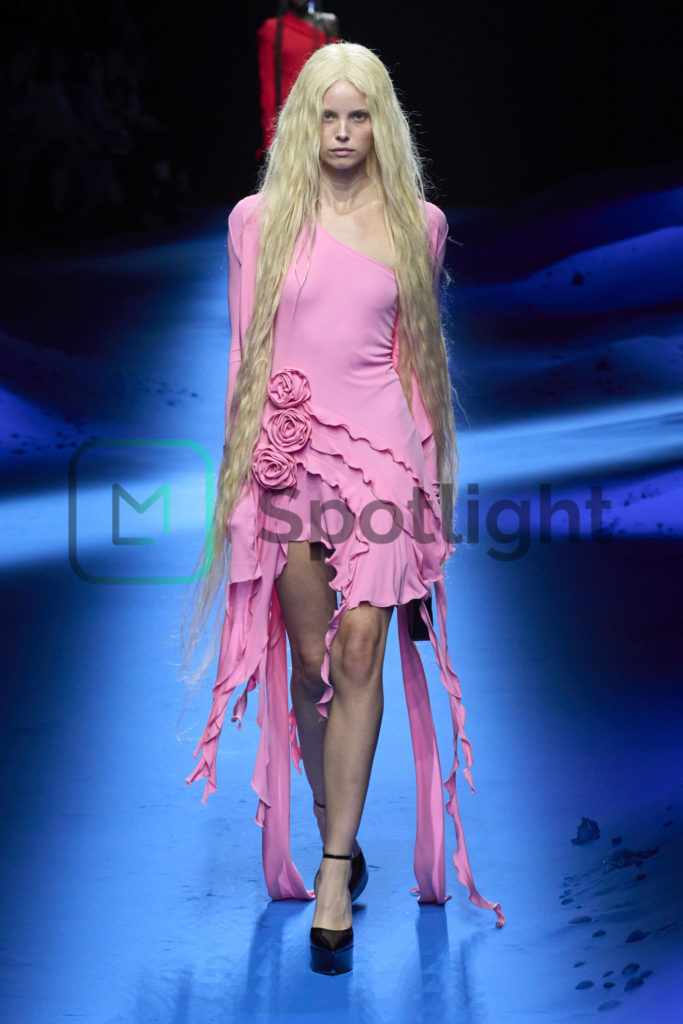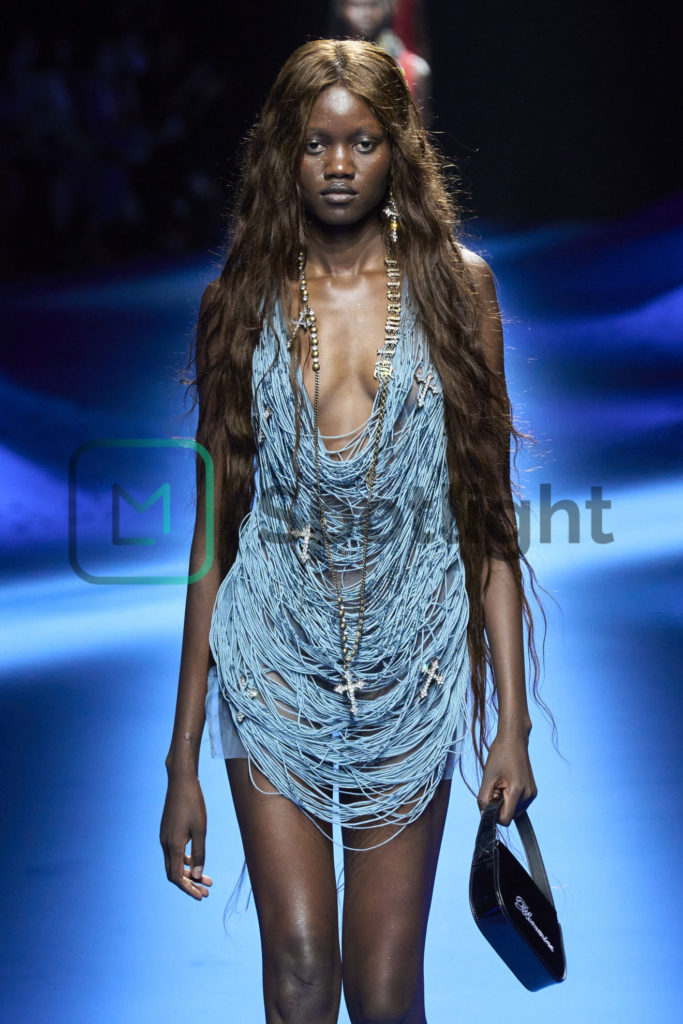 While "Underwater" put a uniquely Blumarine twist on early 2000s fashion, it also showed the label's take on 2022 trends. Namely, the collection contained various platform shoes and small, retro handbags, which models showed off as they strutted down the runway adorned with glistening jewellery.
If you enjoyed reading about Blumarine's showing at Milan Fashion Week, check out our recap of Prada's "Touch of Crude" show here!