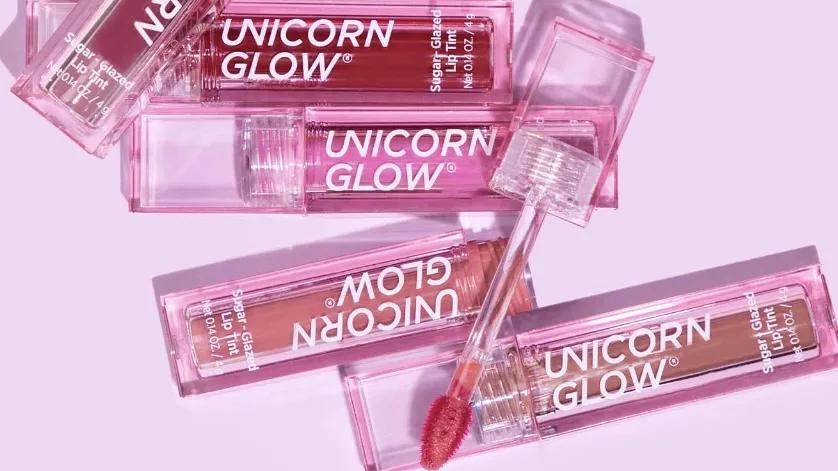 Unicorn Glow is the makeup brand encouraging individuals to embrace their quirks. Founded in 2019 under cosmetics company W.blvd, the conglomerate responsible for brands like Soo'AE and L.O.C.K., the Korean-founded and owned brand adopts a vibrant and colorful aesthetic. EnVi spoke with the brand's founder, John Lee, to learn more about Unicorn Glow.
Embracing "Unicorn" Glow
When it comes to makeup, everyone has a different approach to timeless combinations or ever-changing trends. Taking risks and trying new looks in a saturated industry, where so many people seem to be experts, can be daunting. Knowing that, Unicorn Glow's brand mission is to empower beauty users of all levels. "Our mission is to help you discover and embrace your inherent beauty, rather than simply chasing societal beauty standards or following fleeting makeup trends," Lee said.
"The unicorn is a legendary creature that everyone has heard of, [and] yet it remains unseen. But each of us could draw our own unicorn," the founder explained. The idea behind the brand's playful name draws on the mythical unicorn and everything it represents.
With bold colors, simple packaging, and a range of practical products at affordable prices, Unicorn Glow is equipped with the qualities necessary to suit any consumer's tastes. While the brand's target audience is members of Generation Z and young millennials, Unicorn Glow's inspiring view is meant for everyone. Regardless of age, race, or gender, self-expression — what Unicorn Glow calls expressing your "inner unicorn" — is highly valued across demographics.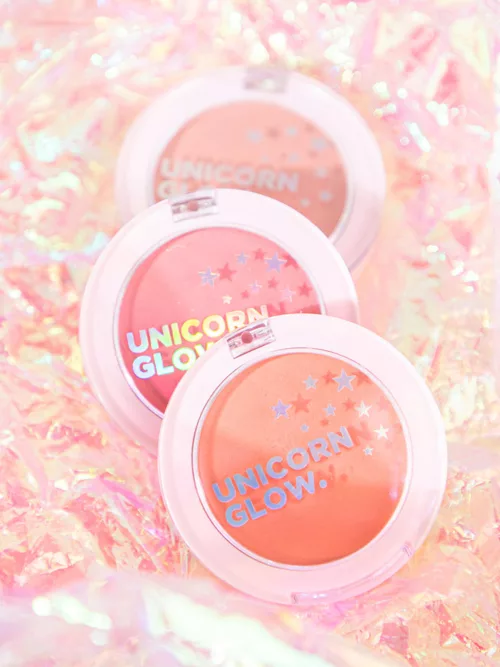 This inclusivity is reflected in Unicorn Glow's team, which features members of diverse backgrounds and promotes active participation by members. "Here, everyone is encouraged to freely express their opinions and collaborate in developing product colors and groups without any limitations," Lee told EnVi.
Better-For-You Products
"During the COVID-19 era, skincare and acne care took precedence over makeup. During this time, instead of introducing many types of products, extensive research was conducted on makeup products that excel in their functions while incorporating skincare ingredients," Lee said.
GoogleTrends reports that searches for "skincare" have increased since the height of the COVID-19 pandemic, hitting a five-year peak in June 2020. The term "mascne," a combination of "mask" and "acne," hit its peak two months later, in August 2020. Presumably, a combination of skin irritation caused by increased mask usage and more at-home time for introspection led to more interest in skincare, as opposed to only pigmented beauty products.
Taking note of the trend, Unicorn Glow invested in product research and took the time to adapt some of its releases. "Fortunately, we have been able to launch hybrid products in late 2022," Lee shared. "Those hybrid products such as [the] Glassy Lip Oil and Lash Serum are gaining popularity these days."
For example, the Glassy Lip Oil acts like a high-shine gloss that can be applied on its own or atop a pigmented lip product. However, it also functions as a lip moisturizer thanks to the jojoba seed oil in its formula. The Sleek Serum Foundation, a lightweight foundation with buildable coverage, contains hyaluronic acid that helps the skin preserve its moisture for a hydrated, healthy look. "It's a great choice for the clean girl makeup trend that's been making waves among Gen Z and provides a makeup no-makeup look option as well," Lee detailed.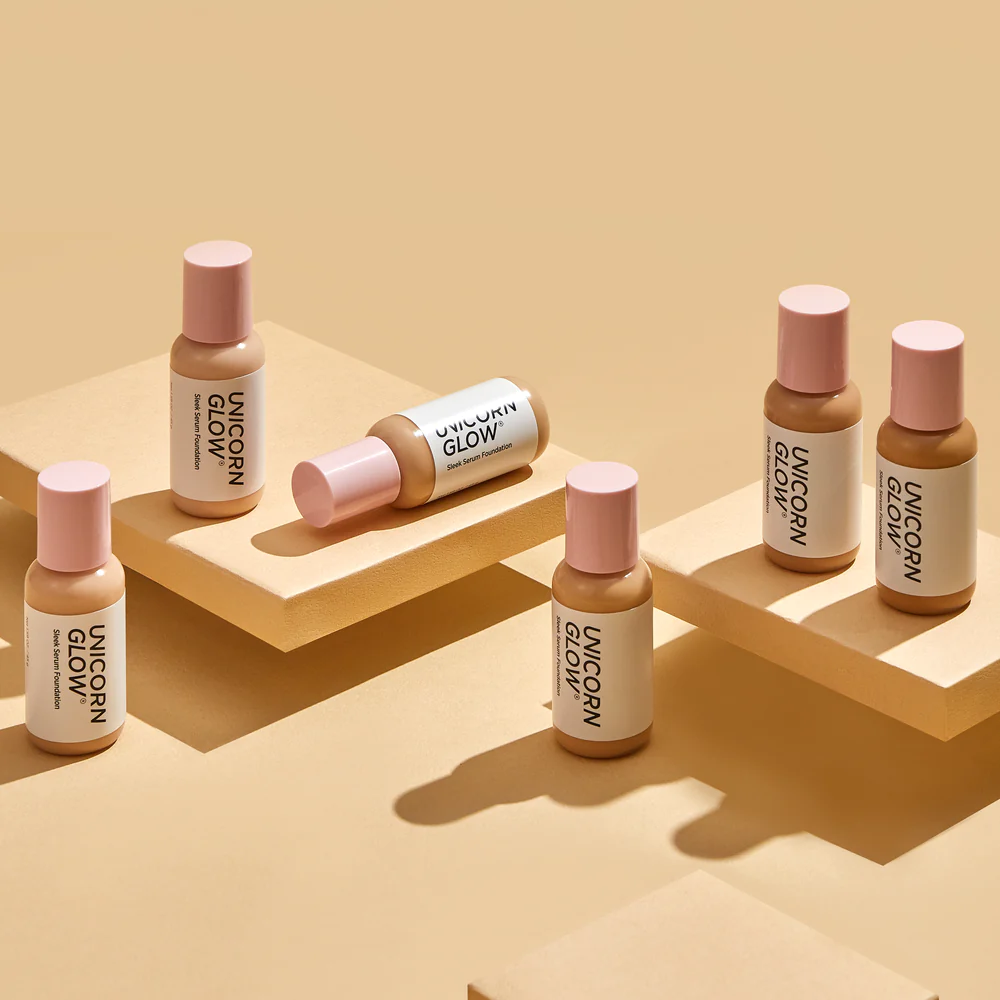 Unicorn Glow
Sleek Serum Foundation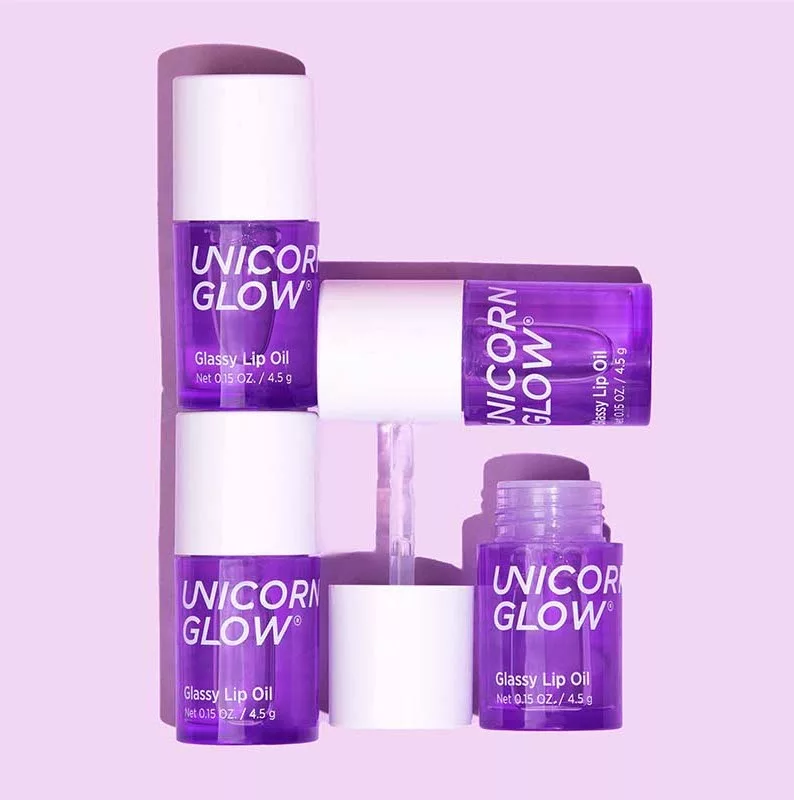 Unicorn Glow
Glassy Lip Oil
The brand's products are also certified cruelty-free, meaning that Unicorn Glow's makeup is not tested on animals at any stage in the production process. As Unicorn Glow continues to grow, Lee shared that one of the team's goals is to become a brand that prioritizes both health and the environment. "As a first step, we are proud to say that we do not test our products on animals, and we make every effort to minimize the use of animal ingredients."
Designed in New York, Made in Korea
Unicorn Glow was initially founded by a Korean team, with the mission of bringing high-quality Korean formulations to a global audience — starting with the United States. With the rise of K-beauty worldwide, Korean skincare brands and products have seen increased popularity. Data reported by Statista shows that K-beauty brands are regarded as popular in many countries worldwide. Notably, K-beauty products have a large fanbase in India and the United Arab Emirates.
Lee noticed this rising popularity and decided to create products using the best of K-beauty for a global consumer base. Taking naturally-derived, skin-friendly ingredients from South Korea and turning them into the New York-based Unicorn Glow's products has resulted in a cross-cultural brand that "embraces the excellent technology of Korea while reaching beyond its borders and expanding worldwide."
Products like the Sugar-Glazed Lip Tint seamlessly combine the best of both worlds. Minimalistic packaging with visually pleasing colors targets the Western consumer's taste while the lip tint's lightweight and glossy texture and its long-lasting, wearable color offerings are a signature of K-beauty essentials. "We design packaging that appeals to North American preferences while creating beauty products with exceptional features in Korea," Lee said.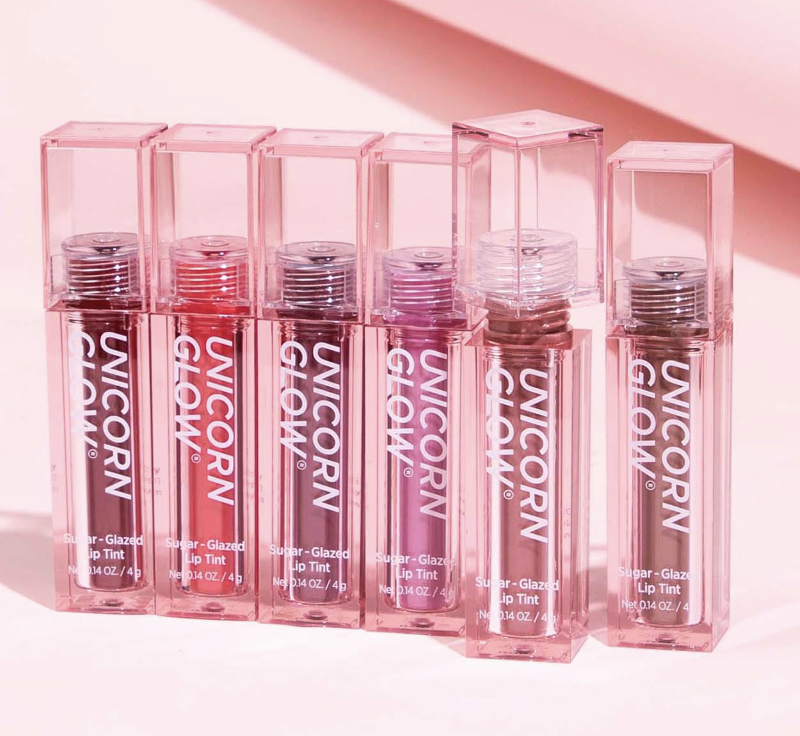 Unicorn Glow
Sugar-Glazed Lip Tint
The brand's founder hopes Unicorn Glow will grow even beyond the "K-Beauty" box. "From the beginning, our brand was not specifically targeted towards the Korean market, but rather aimed to be a brand that appeals to a broader global audience," he explained. The difference lies in the brand's presence — Lee wants Unicorn Glow to take flight across international borders without pigeonholing the brand into a conventional K-beauty mold.
Want to read more about AAPI-owned brands that are changing the beauty game? Learn about Cynthia Sakai and her brand, evolvetogether, here.
All products featured on EnVi are independently selected by our editors. However, we may earn a commission from qualifiying purchases.