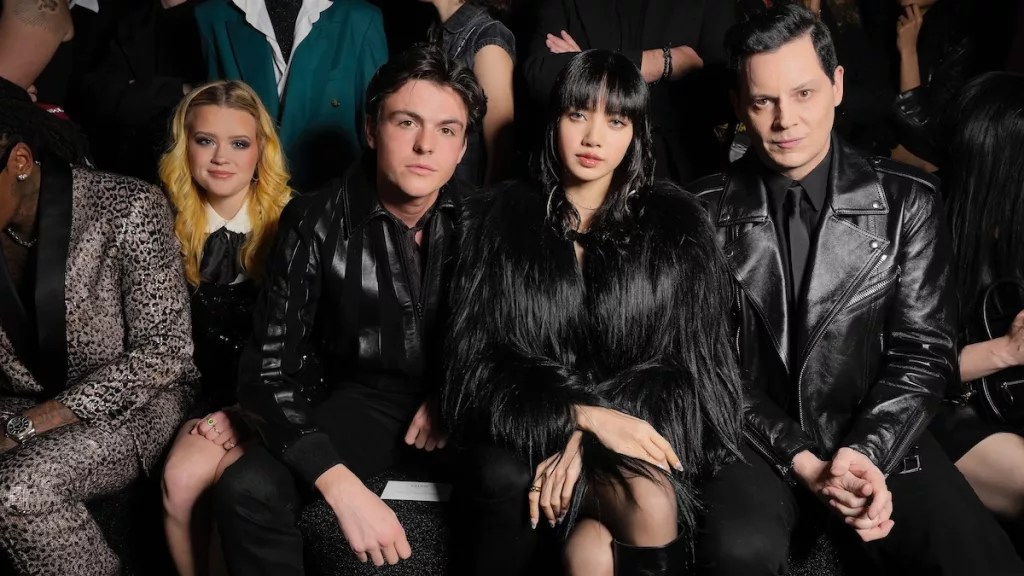 At the mythical Le Palace — the theater that was once upon a time dubbed the counterpart of New York's Studio 54 — CELINE's artistic director, Hedi Slimane paid homage to Parisian nightlife. Showcasing CELINE HOMME's Fall Winter 2023 collection off-season, the designer staged a grand show that once again proved his status as the coolest kid of fashion. Music and industry personalities brought the it factor to the front row, where legends such as Jane Birkin mingled with pop culture icons like BLACKPINK's Lisa.
Tales of Le Palace
Located in the 9th arrondissement, Le Palace is one of Paris' most legendary nightlife spots, with a rich history of hosting extravagant parties with high-profile guests always in attendance. Andy Warhol, Grace Jones, and Mick Jagger are just some of the legends that partied into the night at Le Palace. "It's a place dear to Hedi Slimane that he frequented from the age of 16, which sparked his future as a fashion designer and where he celebrated his 50th birthday in July 2018," explained the show notes.
Le Palace was not only a place where A-listers let loose, but was also a space for everyone to mingle — be it high society aristocrats, ordinary 9-to-5ers, rebellious scene kids, or members of the LGBT community. Becoming a symbol of acceptance and a safe space for individuals of all kinds ever since its inception in 1978, all statuses were shed away the moment you stepped into the venue.
About the Collection
For this FW23 collection, Slimane found inspiration in the carefree, youthful, and defiant spirit that was a core essence of Le Palace. Titled "Paris Syndrome," the collection refers to the phenomenon of being shocked when a place you romanticize in your head is drastically different than what you imagine. Fittingly, Slimane brings to light the grittier side of Paris instead of the stereotypical clean and romantic style that people traditionally associate with Parisian dressing.
Slimane has always found musings in alternative youth subcultures. However, he took it to the next level in this collection as he added punkish accents onto pieces. The glam-rock style that prospered during the 70s was also referred to via leopard prints, rhinestones, and fringes. The collection featured classic pieces that serve as essentials in any rockstar's closet: leather biker jackets, skinny leather pants, and statement outerwear. In true Slimane style, models were sent down the runway in slim-fit silhouettes that elongated their proportions, emphasizing their lean build. To further push the bold, cool-kid attitude that Slimane favors, a notable amount of models were dressed in head-to-toe leather.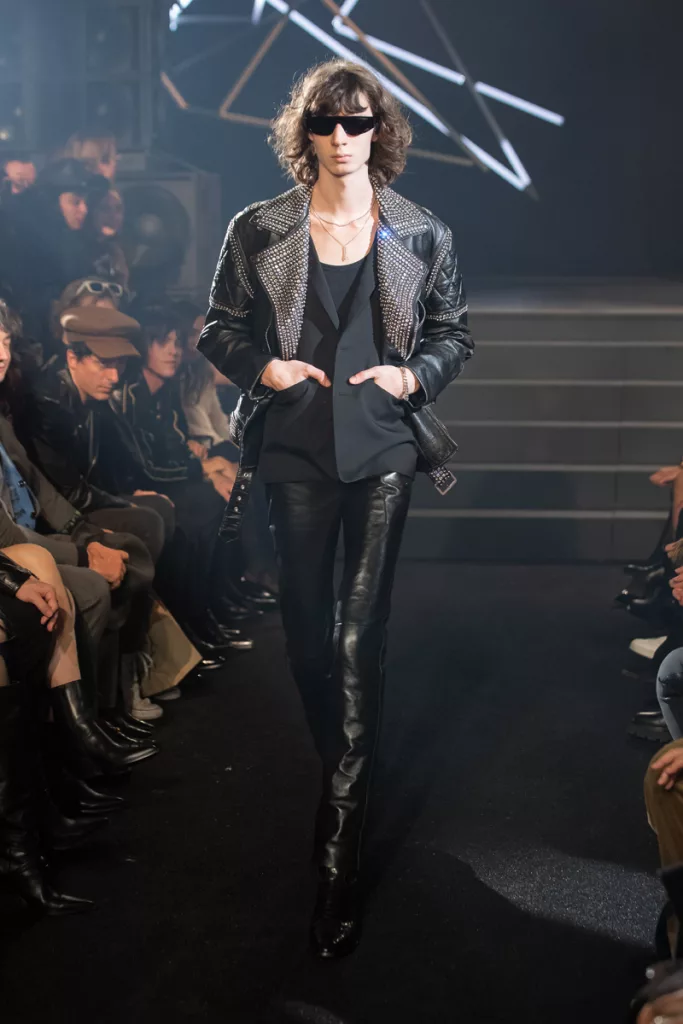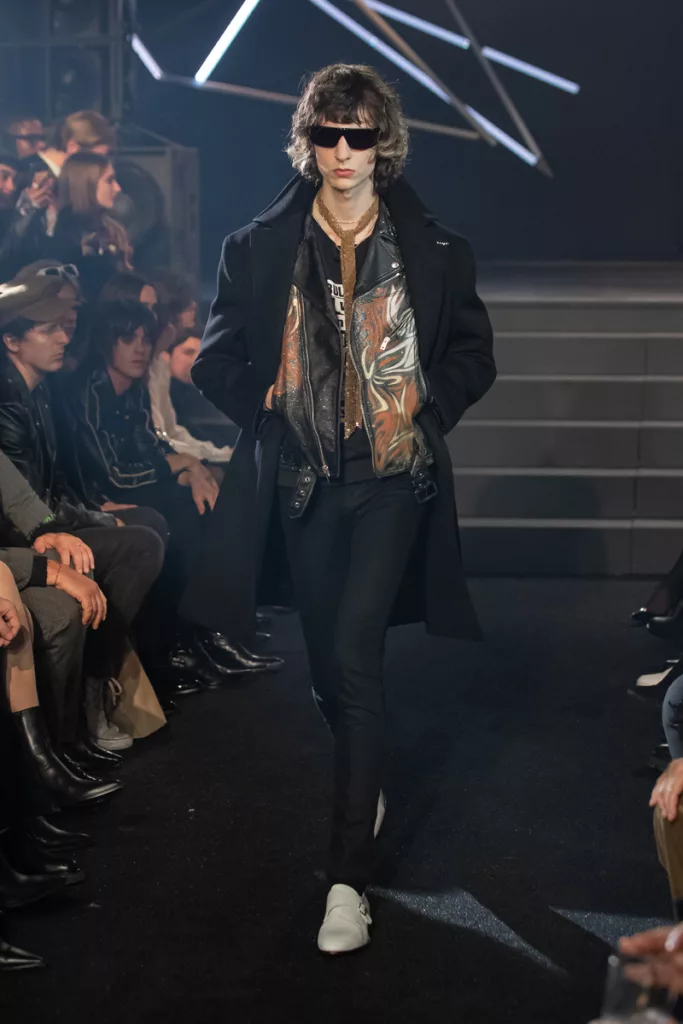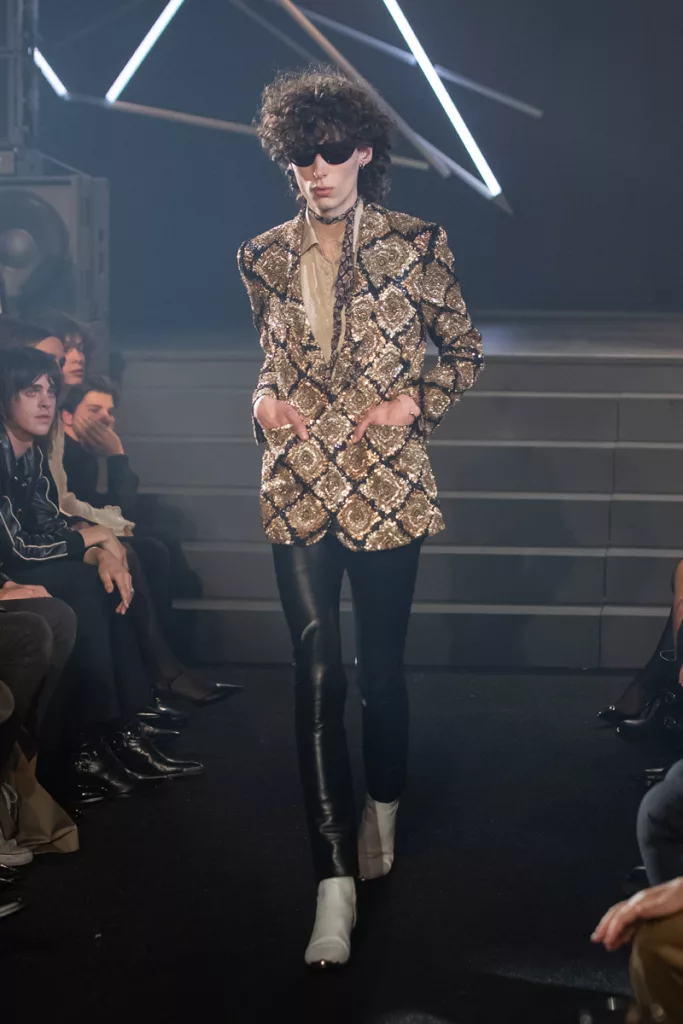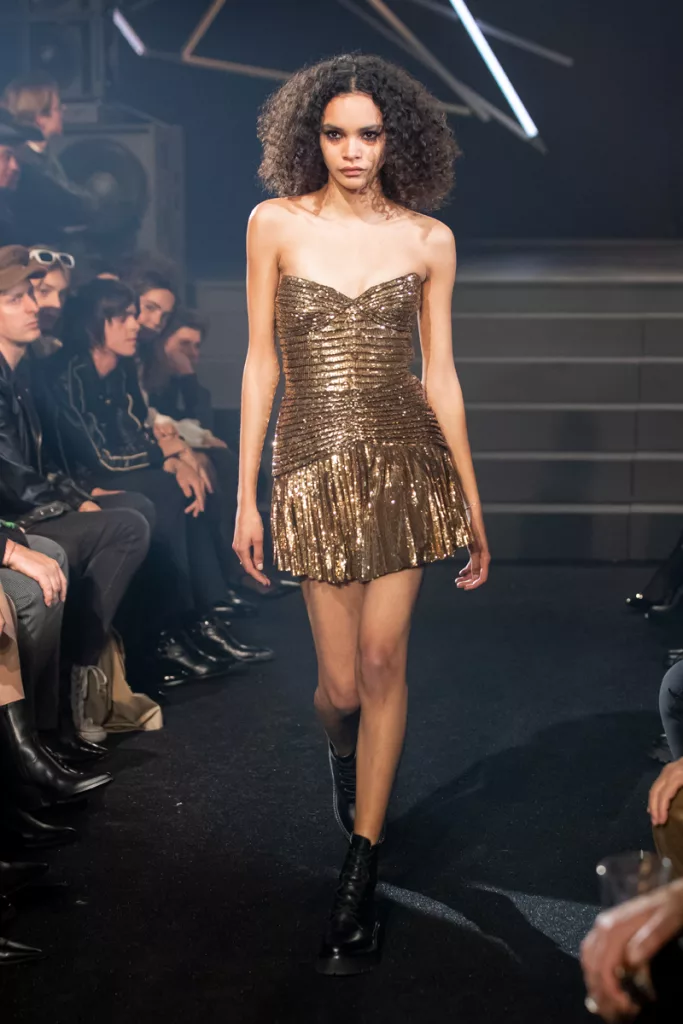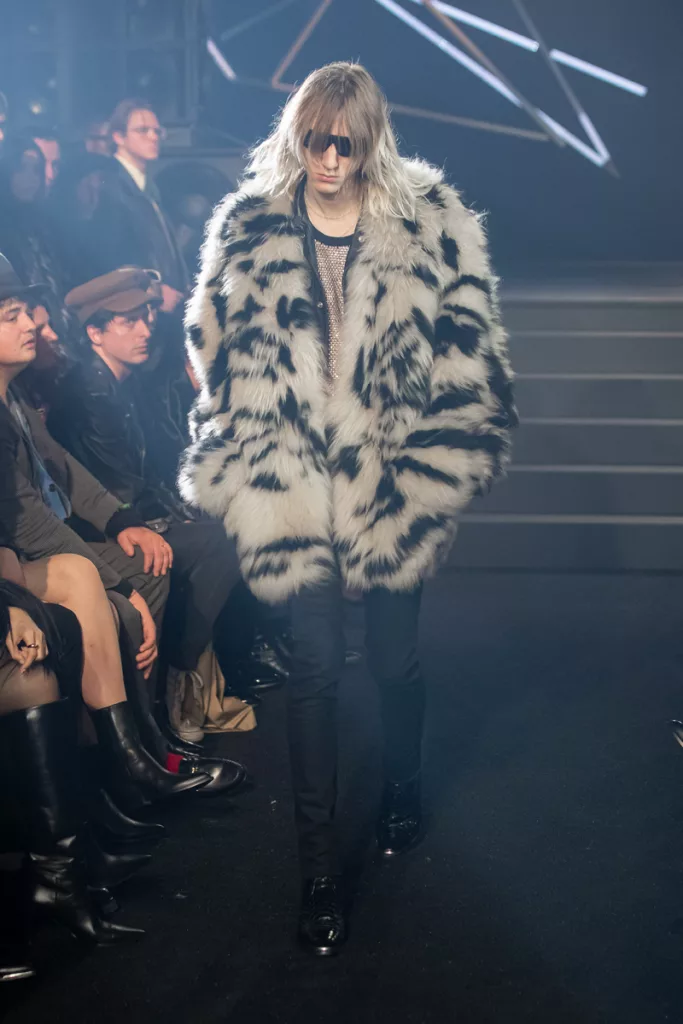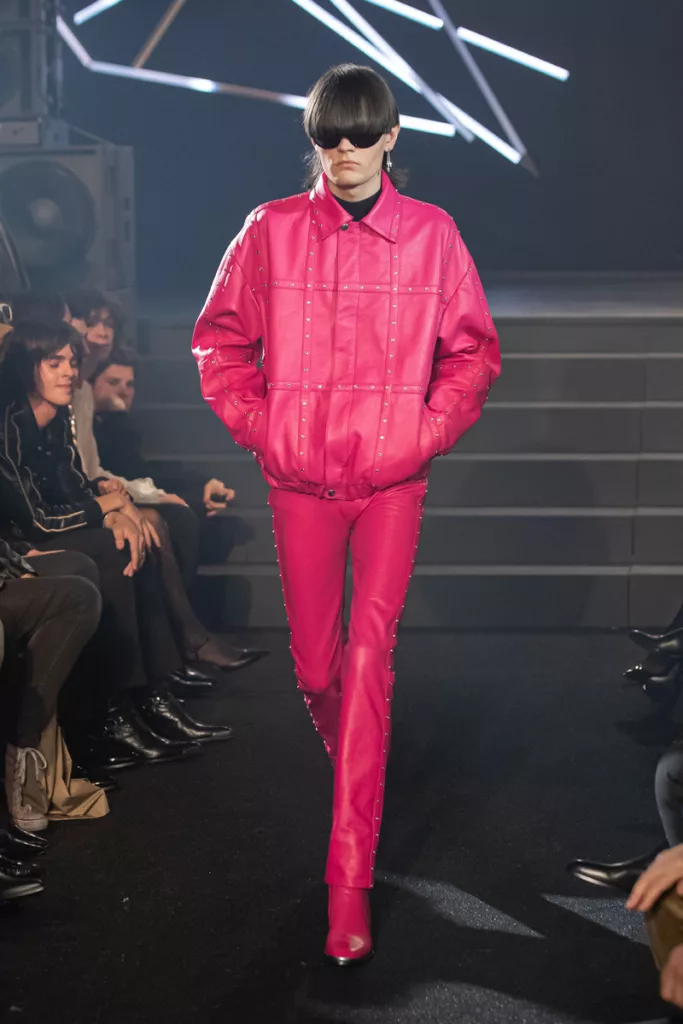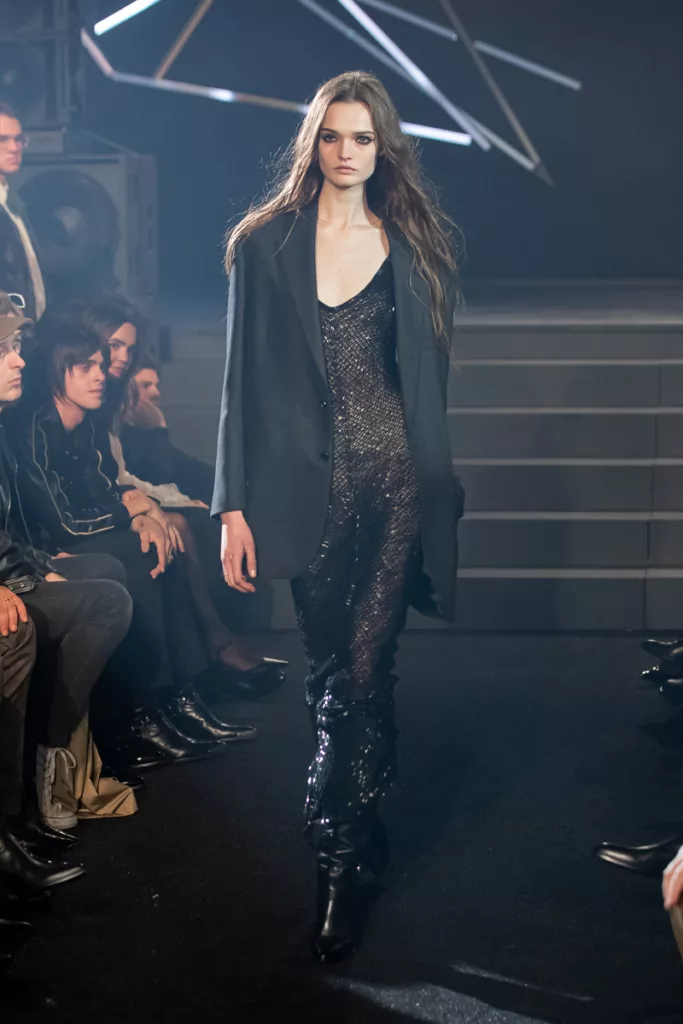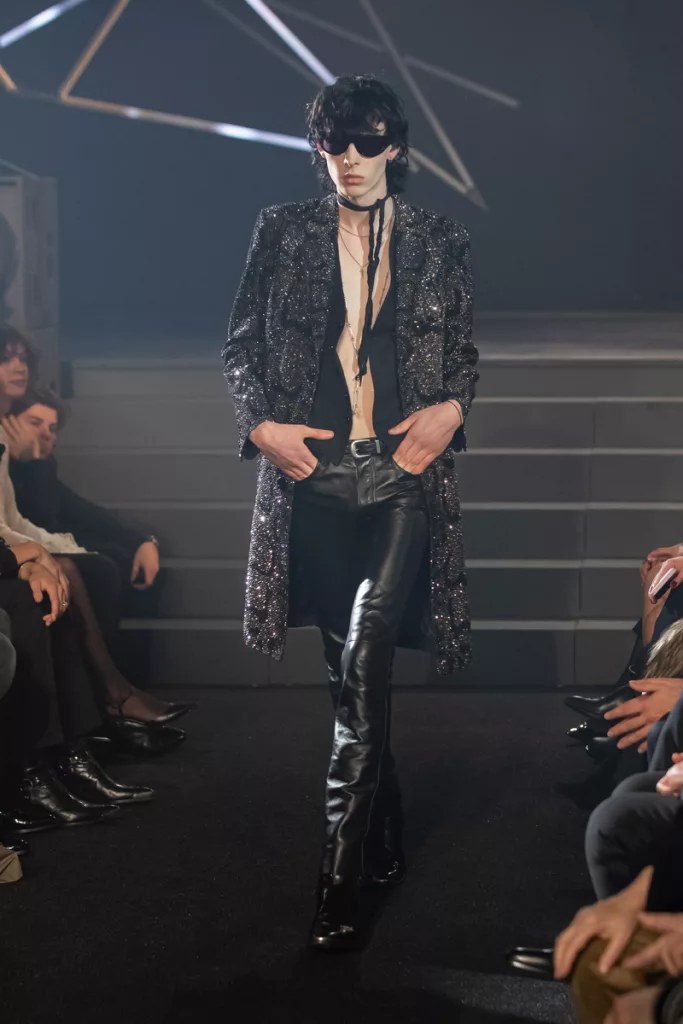 Taking that wild-night-out mood up a notch, models were sprayed with Celine's "Nightclubbing" fragrance, an eau de parfum with notes of musk, patchouli, vanilla, and accents of nicotine that was created "for night birds fed by the memory of Parisian nights during the Palace and Bains Douches era." To tie it all together, the designer called upon the American music duo Suicide for the show's soundtrack. The group, known as innovators in the 1970s electro-rock scene, left a mark in music history for their risky antics on stage — regarded as the peak of defiance — in an era where glam rock and punk saw their heyday.
The Coolest Kids
Channeling the original spirit that turned Le Palace into the place to discover the Parisian night scene, CELINE's front row was a display of stardom. Anyone who's anyone was present, from rock superstars John White and Pete Doherty — who attended the show with his dog Zeus — to French screen icons like Catherine Deneuve, Jane Birkin, and Camille Razat. In sync with the theme, the VIP attendants sported their best rockstar looks, clad in leather jackets, sleek blazers, and fur coats.
Just like every season, however, it was CELINE's Global Ambassador, Lisa, who commanded the attention. After skipping the presentation of CELINE's women's Fall Winter 2023 collection in Los Angeles, the K-pop sensation returned to the VIP section, sitting front and center. The "Money" singer stood under the limelight, sporting one of her coolest looks yet: a layered outfit that included a sheer bustier top, a playsuit, and a black long fur jacket. Lisa elevated the ensemble with a pair of high-knee boots, a laminated Triomphe Bag with leopard print, and glossy makeup, highlighted with cat eyes. Needless to say, she set the internet on fire.
At the after-party, Pete Doherty's band, The Libertine, offered a show that further revived the original glory of Le Palace.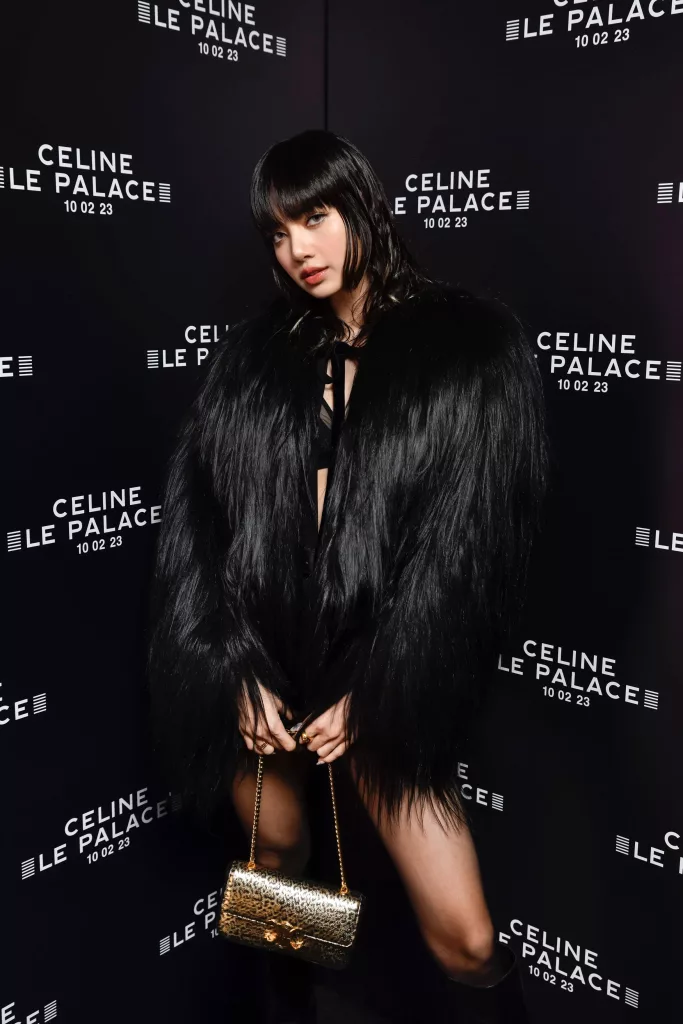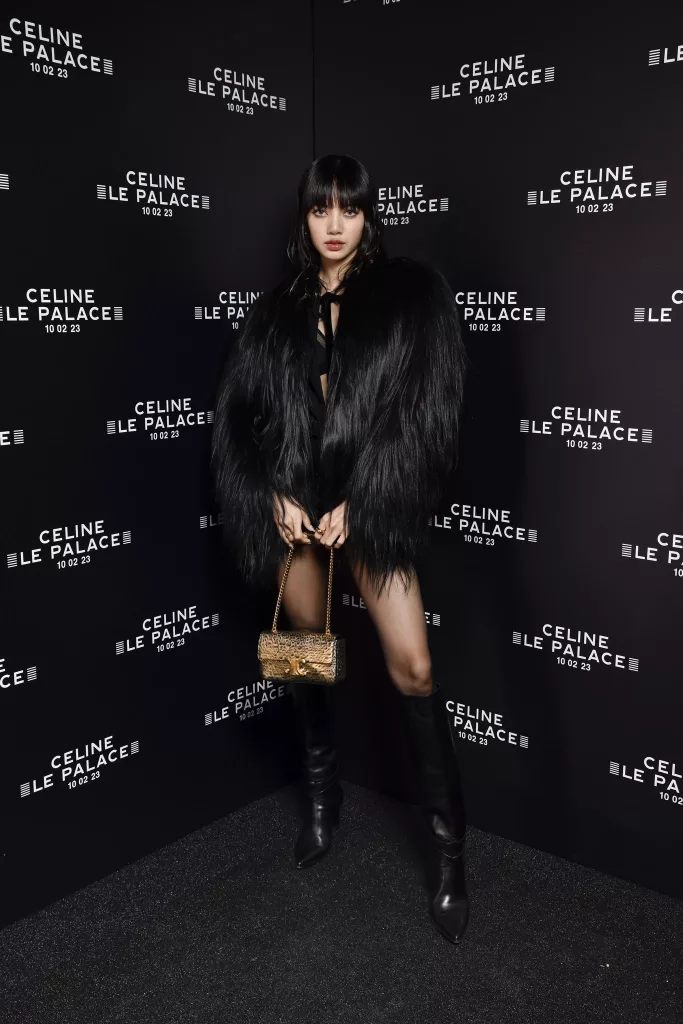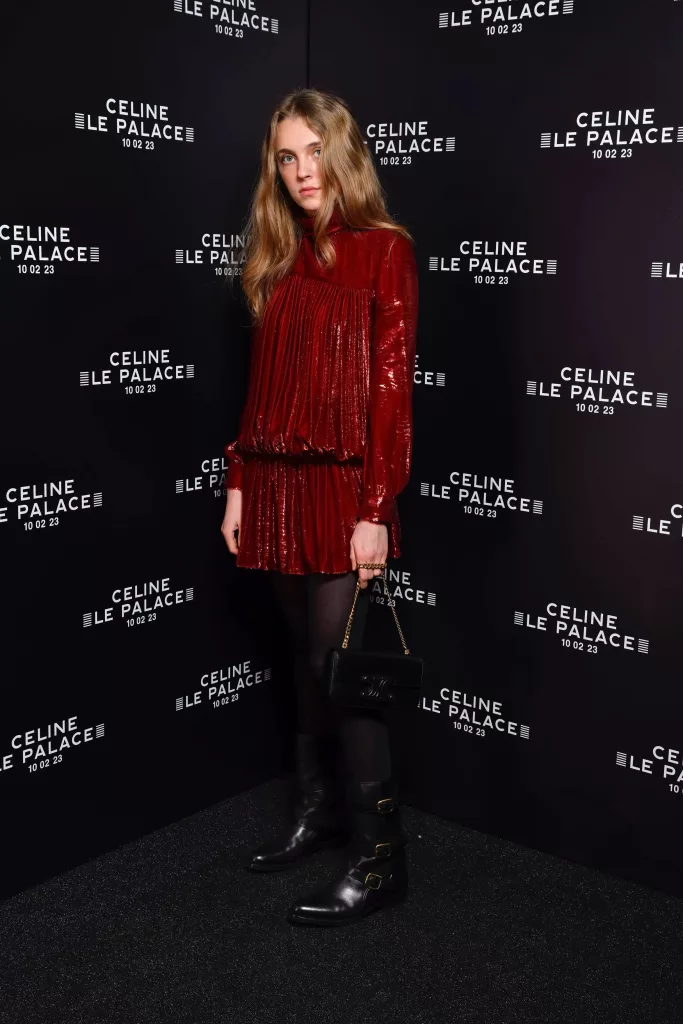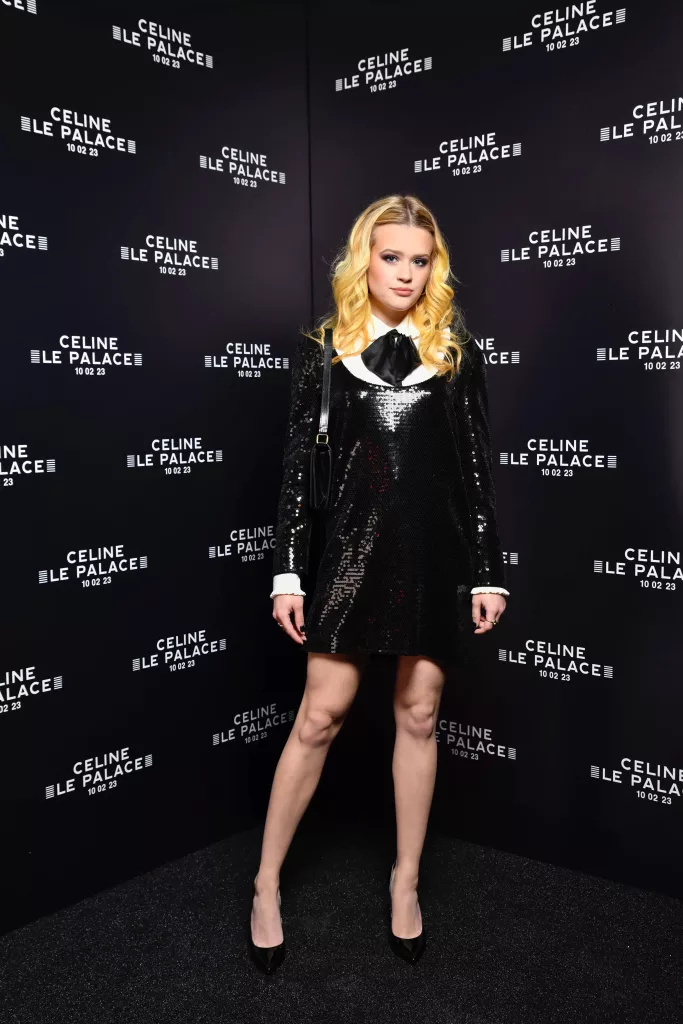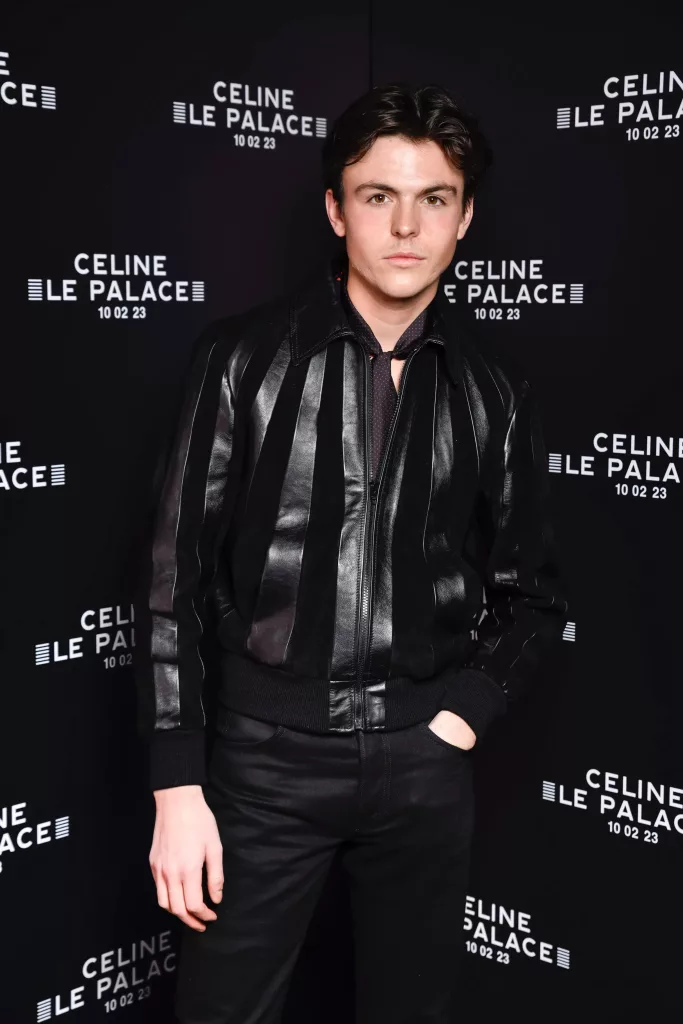 Despite showing off the official menswear calendar, CELINE HOMME's FW23 collection was a display of Hedi Slimane's showmanship. From the carefully picked location to the A-plus guestlist and the rebellious runway, "Paris Syndrome" surely achieved its purpose: reintroducing Parisian nightlife.
Interested in more fashion shows? Check out how Asian celebrities became the main event at Men's and Couture Fashion Week SS23.