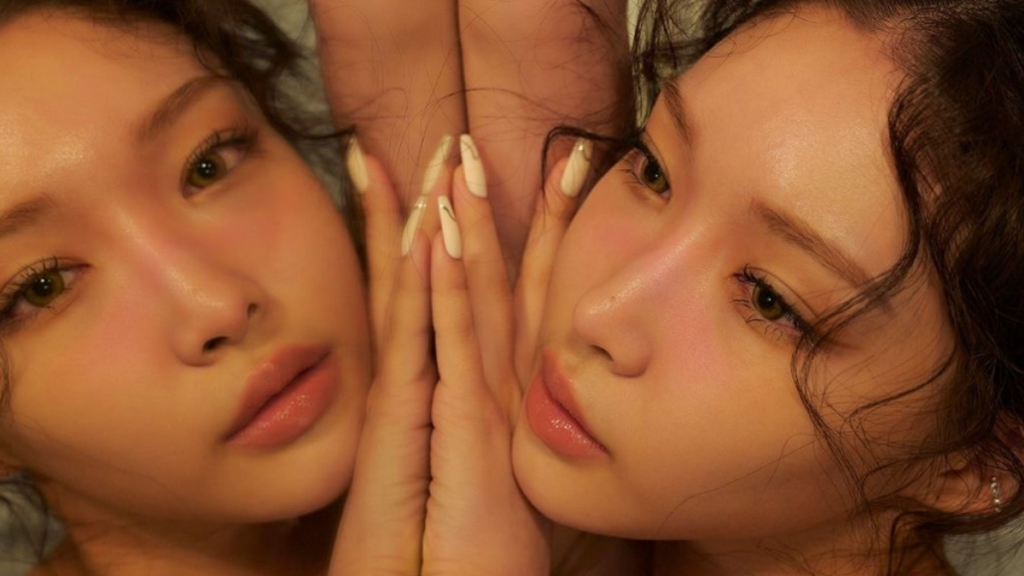 After nearly a year following the success of her first full studio album, Querencia, CHUNG HA is finally back with new music. The highly anticipated special single, "KILLING ME," was released on November 29, accompanied by a beautiful and bright music video.
Back to the Basics
Teaser photos with a few lines of lyrics were posted on her social media pages a week in advance leading up to the release of the song. Photos of the singer in various simple looks highlight the mood of this special single, which is very stripped back and focuses on herself in different ways. From photos of her in plain blue denim overalls to posing with her mirrored reflection, she shows off more natural, down-to-earth sides of herself. In addition to the photos, the singer teased lyrics that hint at a more emotional subject than her previous singles. Deviating away from the glamorous and empowering persona that she is known and loved for, her fans, lovingly deemed Byulharangs, did not hold back on expressing their excitement for the special single.
Singing the Birthday Blues
Jumping back and forth between happy moments with friends at a birthday party and solemn moments alone by herself, CHUNG HA delivers a powerful and emotional acting performance in her music video. These emotional moments alone juxtapose the joyful memories she experiences with her friends at her party. With an uptempo, pop beat set to heartbreaking lyrics that she herself participated in writing, she also creates a further contrast between her sound and her emotions. "I wish that I could go back, let me be free," she sings, with a lively beat that makes you want to get up and dance accompanied in the background. Through this song, she expresses a new, honest side of herself while also maintaining her beloved pop sound.
A New Side of Chungha
Since its release on both CHUNG HA's and Stone Music Entertainment's official YouTube channels, the music video has garnered a combined total of over 1 million views in the first 12 hours alone. In celebration of her comeback, Byulharangs have been expressing their love for the song by trending the hashtag #ChunghaIsKillingMe and the phrase "A NEW SIDE OF CHUNGHA" on Twitter in multiple countries. It is clear that after nearly a year without new music, fans are eagerly waiting for more to come, and so are we!
Listen to "Killing Me" now on Apple Music and Spotify!
Looking for more new singles to listen to? Check out our recap of Stray Kids' new holiday single here!