The infectiously bright energy of CRAVITY is undeniable—I immediately felt it as SERIM, ALLEN, JUNGMO, WOOBIN, WONJIN, MINHEE, HYEONGJUN, TAEYOUNG, and SEONGMIN sat around me in a circle as they took in the artsy studio. On a sunny afternoon in lower Manhattan, the group talked amongst themselves as we prepared to begin our interview.
SEONGMIN was eating a Fruit by the Foot candy, MINHEE sat on the armrest of the sofa, and a few of the members were flipping through a clipboard with the mood boards that EnVi prepared for the photoshoot. The rest of the members were fixed on the EnVi x CRAVITY stickers set out on the table in the middle. When it was announced the interview would begin, MINHEE slid down from the armrest to the sofa seat, joining JUNGMO, TAEYOUNG, and WOOBIN. With all nine members ready, and with the help of interpreter Yonsoo Park, we began.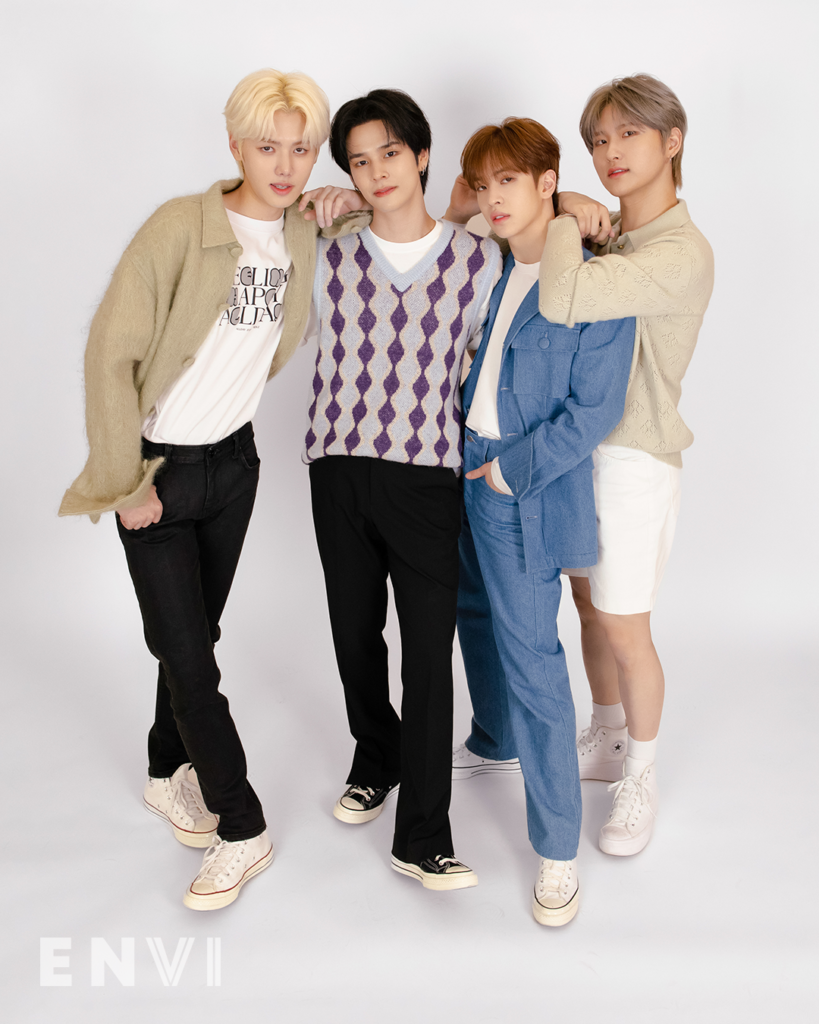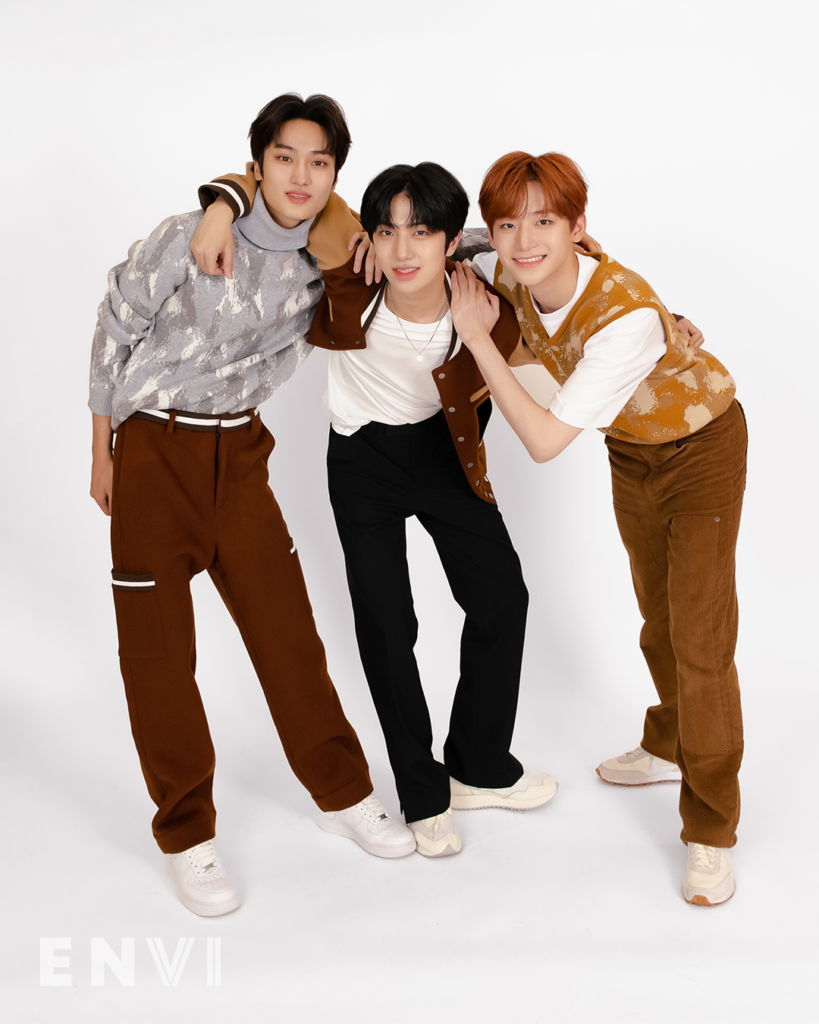 A Rush of "Adrenaline"
Starting off strong, the members discussed their latest comeback. In March 2022, CRAVITY released their latest album titled, LIBERTY : IN OUR COSMOS. The album is filled with energetic tracks, bringing forth the youthful energy of the group. Their title track, fittingly named "Adrenaline," is an upbeat electronic track complete with a music video set in a school track field with the members sporting school uniforms and varsity jackets.
Leaning forward in his seat, TAEYOUNG shared that with this comeback, the group wanted to share "our youthful sides and bright energy." SEONGMIN followed and shyly whispered, "I was really happy to be with LUVITY through this comeback." ALLEN summed up the group's answer and concluded, "we want to show off our youthful, energetic sides so that our audience, our fans, can feed off of our energy so that they may also feel that youthful vibe and feel just as free and as excited as we are through this album."
Nodding along, the rest of the group agreed. With the initial date of this comeback pushed back due to COVID-19, the members were more excited than ever to show their new music to their fans, LUVITY, and spread the fun-loving energy.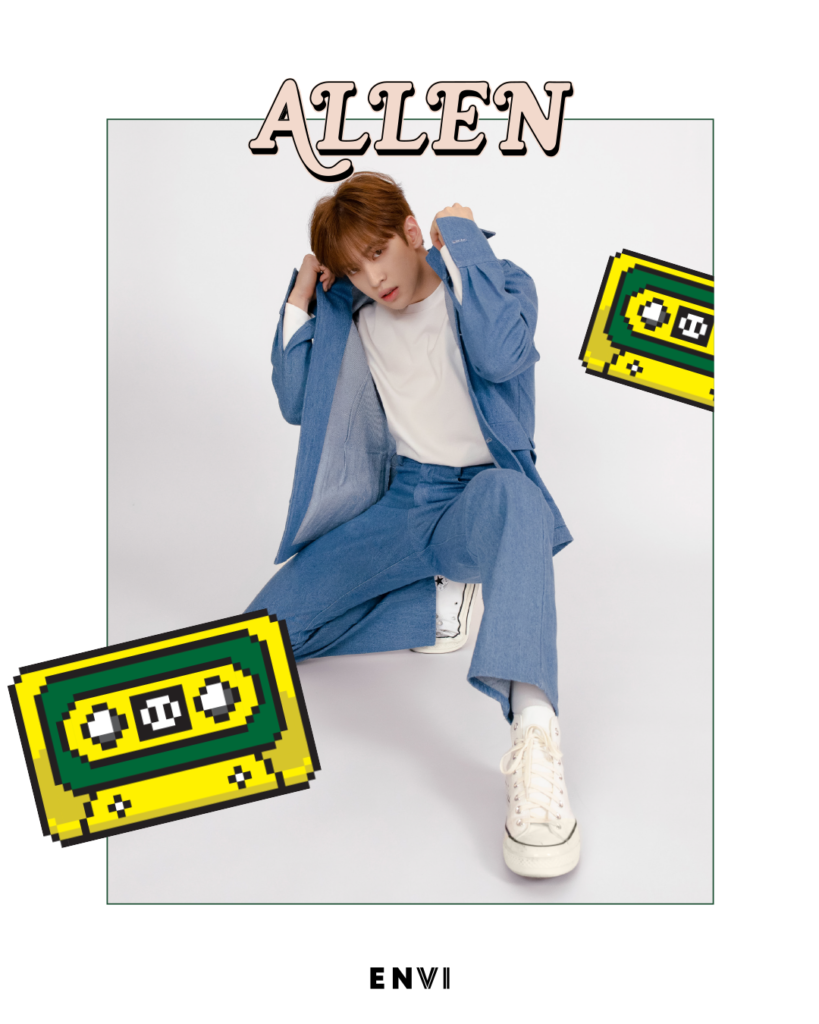 Future Concepts
Wanting to know more about what the group wanted to share with their fans, we began discussing future concepts CRAVITY would like to try. Immediately, MINHEE exclaimed, "Ohoo, new concept!" The possibilities of various concepts are endless and the thought of that thrilled the group, with all of them looking at each other. After confirming his answer in English with the translator, SEONGMIN sat up straight, and with his Fruit by the Foot candy in hand, said confidently, "traditional!" The rest of the group turned their attention to their youngest member, and ALLEN elaborated that SEONGMIN would like to try a traditional Korean concept as SEONGMIN furiously nodded in agreement.
The other members agreed and SERIM joined the conversation. Leaning back in his chair comfortably and with an effortlessly confident expression, SERIM said, "I want…a sexy concept." His answer met with a chorus of "yes!" and "ooo" as the members laughed. JUNGMO then answered, "when we get older, I want to try a uniform concept." ALLEN added, "maybe later in the future when we all become more mature, maybe a concept of wearing suits?" After a slight pause, he continued with a slight smirk, "kind of like MONSTA X," before laughing.
Joining in, the rest of the group agreed at the mention of their seniors. Putting the two suggestions together, a sexy suit concept would definitely fit the group. Just days after giving this answer, CRAVITY posted pictures on their Instagram in suits from KCON Chicago—a Korean convention to celebrate the culture and music of South Korea—giving fans a glimpse of what may come in the future.
The Making of Idols
As a fourth-generation idol group, CRAVITY are young, debuting just two years ago in 2020. Yet, the members carry themselves with professionalism seen in groups that debuted well before them. The members have evidently worked hard to get to where they are today. The group often show a fun side to themselves, making it clear that they love what they do. WONJIN revealed that he first decided to become an idol after performing at school and the memorable moment led him to where he is today. As all the members reminisced on why they personally chose this path, the energy shifted in the room to a more serious and reflective mood. "Three years ago, I met MONSTA X at Starship," MINHEE added. "That was really awesome so I wanted to debut." With the huge smile on his face, it was clear that all nine members are proud of their seniors and take pride in the fact they share the same company.
Noticing the quiet member next to him, ALLEN tauntingly asked "what about HYEONGJUN? I didn't hear him say anything." The banter continued as HYEONGJUN, who had been quiet, turned to ALLEN, and with his eyes wide retorted in English, "I was going to answer!" Unfazed, HYEONGJUN turned back and responded, "seeing the other senior idol groups, watching the members experiencing their youth as a team, and doing all of their activities together, really motivated me to want that as well." MINHEE then completed the thought, adding that CRAVITY is both built as a friendship and a family.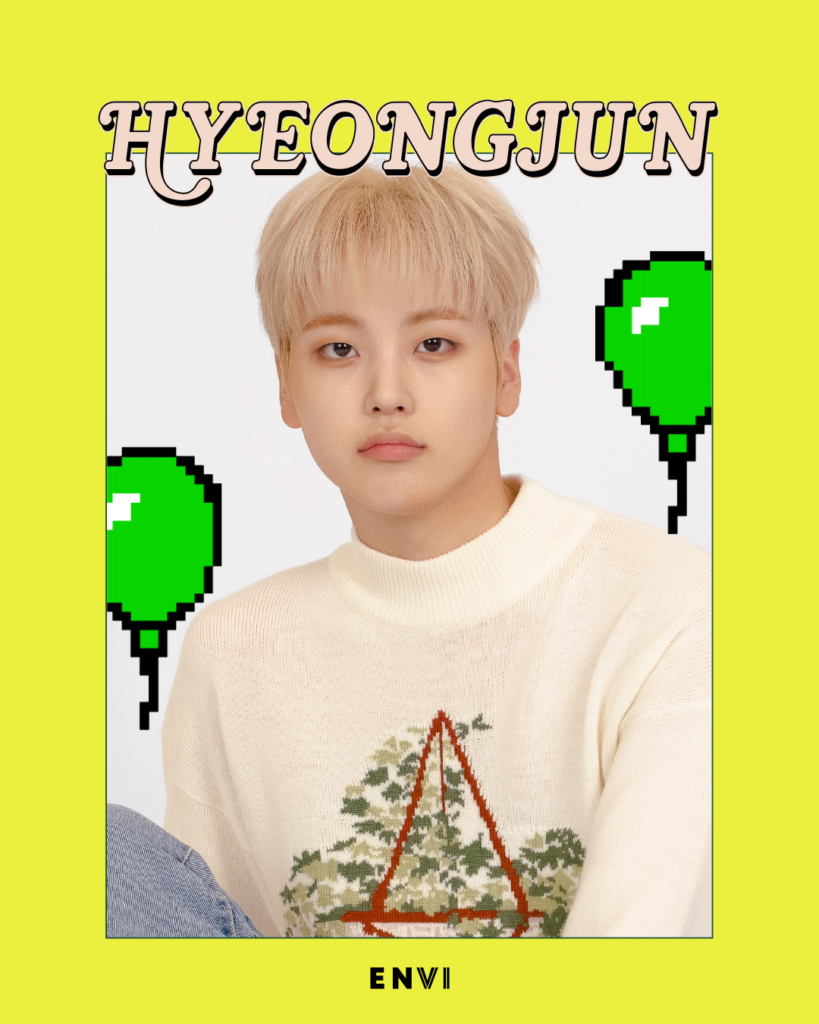 Speaking of their experience as idols, it is crucial to mention this group did not have a normal debut. CRAVITY debuted in April 2020, in the midst of a global pandemic and lockdowns. Because of this, they were not able to experience live shows, fan interactions, or concerts up until recently. Forced to do everything behind the screen, TAEYOUNG explained that the group took the opportunity to focus on other areas such as image training. "Because there are no fans in front of us, we kept imagining there are fans in front of us and that gave us a little bit of power […] it really made us kind of frustrated, but I think that's what made us really strong."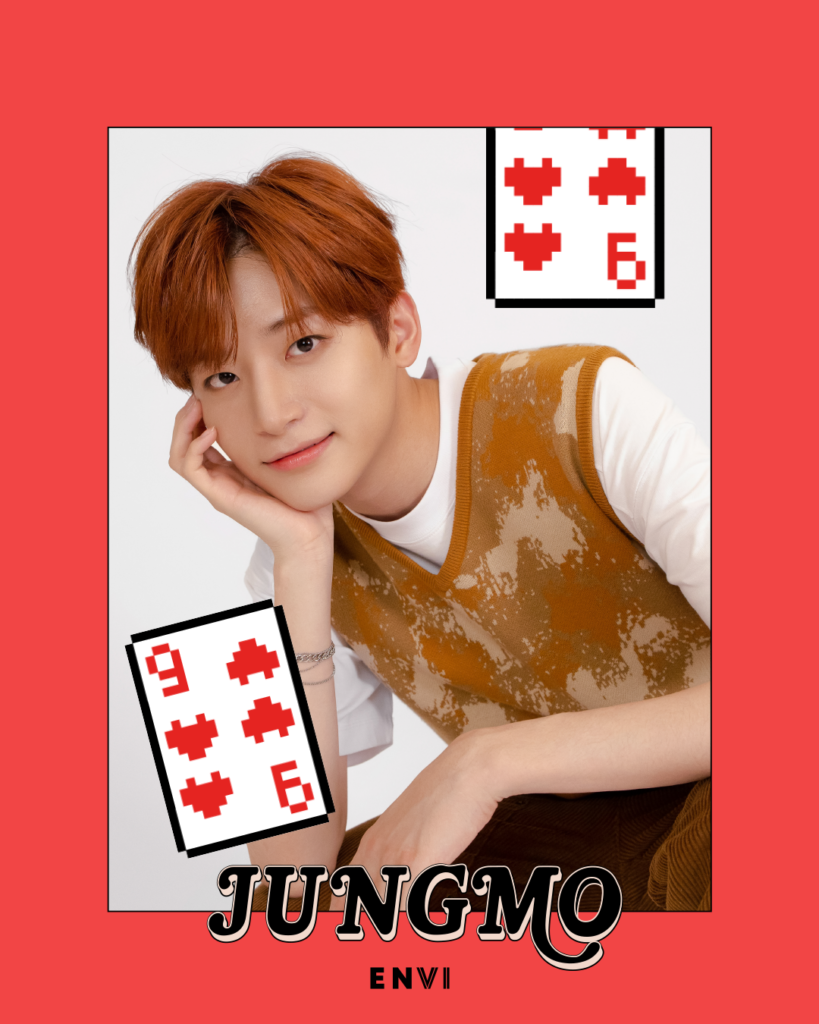 ALLEN spoke up next, adding that though the group debuted over the pandemic, they took it as an opportunity to focus on their performances and improve how they portray themselves to the camera. "We know that the fans are behind those cameras […] so we wanted our fans to feel that we're performing [for] them." A stark contrast to the earlier banter, the sincerity of the members is undeniable. The COVID-19 pandemic posed an immense hurdle for CRAVITY, but now, two years since their debut, the group has overcome this obstacle and have every intention to continue to pave forward and grow.
Wanting to learn more about the members and their life as trainees and idols, I asked if they would change anything in their life. MINHEE, without hesitating, answered first. "I would go back to my elementary school days and get rid of my freckles and maybe wear more sunscreen." To further emphasize his answer, he switched to English to say, "I don't like freckles," and laughed. No one expected that answer and the members laughed, bringing back the light-hearted atmosphere.
Re-steering the interview, SEONGMIN said, "I would like to go back to grade 11 or 12 and enter Starship Entertainment earlier to start training." The other eight members responded with "ohh" before JUNGMO cheekily added, "so you can be part of Monsta X?" And just like that, the group fell back into laughter.
Bringing order back to the interview, ALLEN gives an answer that seemed beyond his years. "When I was a trainee, I was really focused on the future. I was [so] focused on accomplishing one goal that my sight was narrow. I couldn't see what was happening around me. I really regret not enjoying the trainee days […] where everything was fun and games […] and spend more time with the members before we actually had to step up our game and become serious about everything." An answer many can relate to, everyone nodded, fully understanding what he meant. With societal pressure to be successful, it's unfortunately easy to have tunnel vision and forget that it's important to enjoy the present. With those words, ALLEN gave a gentle reminder that idols are human after all, and they, too, lose sight of the present when working towards their dreams.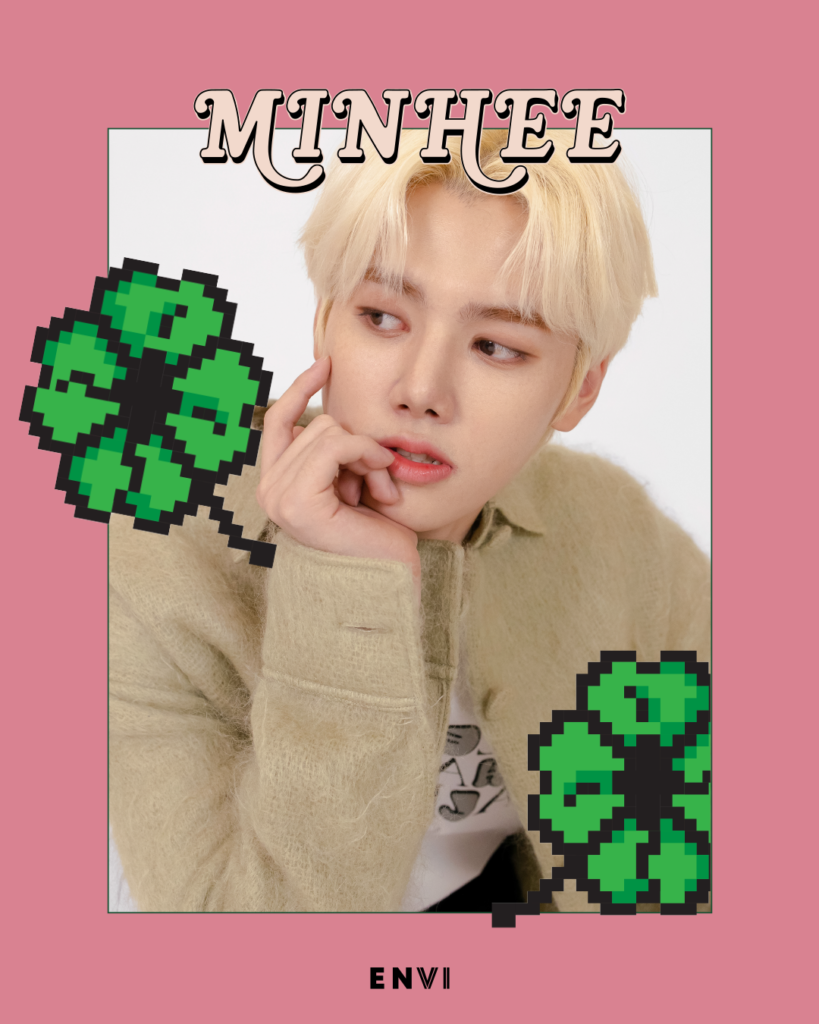 CRAVITY's Dreams
As a young idol group in the K-pop industry, there are many big names that have preceded CRAVITY who have set the standards high. When asked what they ultimately want the group to be known for, the members grew animated. After pondering the question for a bit, SEONGMIN spoke up first, his voice barely a whisper, but the expression on his face said it all. "I would like CRAVITY to be known as a group that has great music that you want to listen to over and over again. Also, as a group that is enjoyable to watch." SERIM thoughtfully added, "I would like CRAVITY to be a group that resembles a rainbow with various colors, charms, and auras." The sincerity in his voice was undeniable as he slowly nodded after answering.
But that was the end of the reflective moment. ALLEN, ever so attentive, noticed a relatively quiet WOOBIN and called him out. "What about WOOBIN?" The playfulness of the members returned, and with undivided attention from everyone, WOOBIN shyly laughed. Flustered and caught off-guard, he began to answer the question in English. But understandably, being unexpectedly called on can fumble one's brain, and his answer was a jumble of words. I did not want to fluster him further, but TAEYOUNG was not having it. "So, what are you [trying] to say…?" The members continued to laugh, but TAEYOUNG understood his quiet member, and though still amused, he explained that WOOBIN wants the group to be known for their "live stage performances." ALLEN continued and added that "we want to be known for our live stage performances, and our stage presence. I think WOOBIN hopes we get to be known as the best fourth-generation group." With the show-stopping performances put on by CRAVITY, it is no doubt that the group has the potential to become one of the best fourth-generation K-pop groups. At KCON, just a few days after the interview, CRAVITY gave a fun and charismatic performance in Chicago. They performed for the first time to a live audience outside South Korea and dominated the stage, proving they have what it takes to be one of the best.
The talent of CRAVITY does not end at singing, dancing, and performing. Some of the members participated in writing songs for their albums. SERIM, ALLEN, and WONJIN are credited on several songs, including "Adrenaline," "Gas Pedal," and "VENI VIDI VICI." When asked about songwriting, JUNGMO, WOOBIN, and TAEYOUNG expressed their interest in doing so in the future. "I would like to write lyrics and make songs that are very genuine, from my heart, and ultimately create music that only CRAVITY and I can do," WOOBIN elaborated. He revealed that he has already written many songs. "I have already made a few songs that are tailored to CRAVITY's color while also taking into consideration each member's voice color, timbre, and position. I hope in the future we could allow LUVITY to hear all of them." ALLEN added that the songs are "really good," and with an added flare, TAEYOUNG said dramatically, "[the songs are] waiting to come out in the world."
From songwriting, we transitioned to goals the members have for CRAVITY. JUNGMO, without hesitating, answered first. "I want to do a world tour concert after the pandemic. It's getting better so I hope it will be soon." TAEYOUNG added, "I wish all my members to stay close, keep working hard, […] and to continue to make good music and perform." But of course, if we have learned anything about CRAVITY, no member goes unheard. ALLEN called out HYEONGJUN, who was ready with his simple answer: "English master." The simple retort resulted in CRAVITY's laughter filling the studio yet again.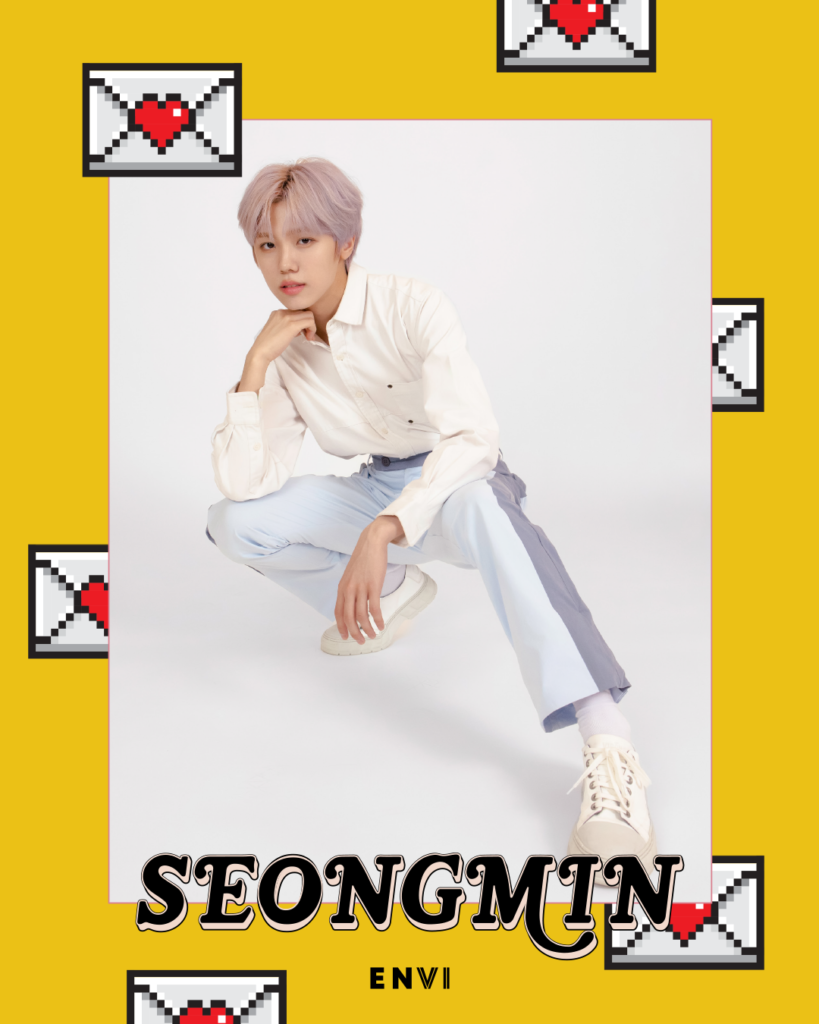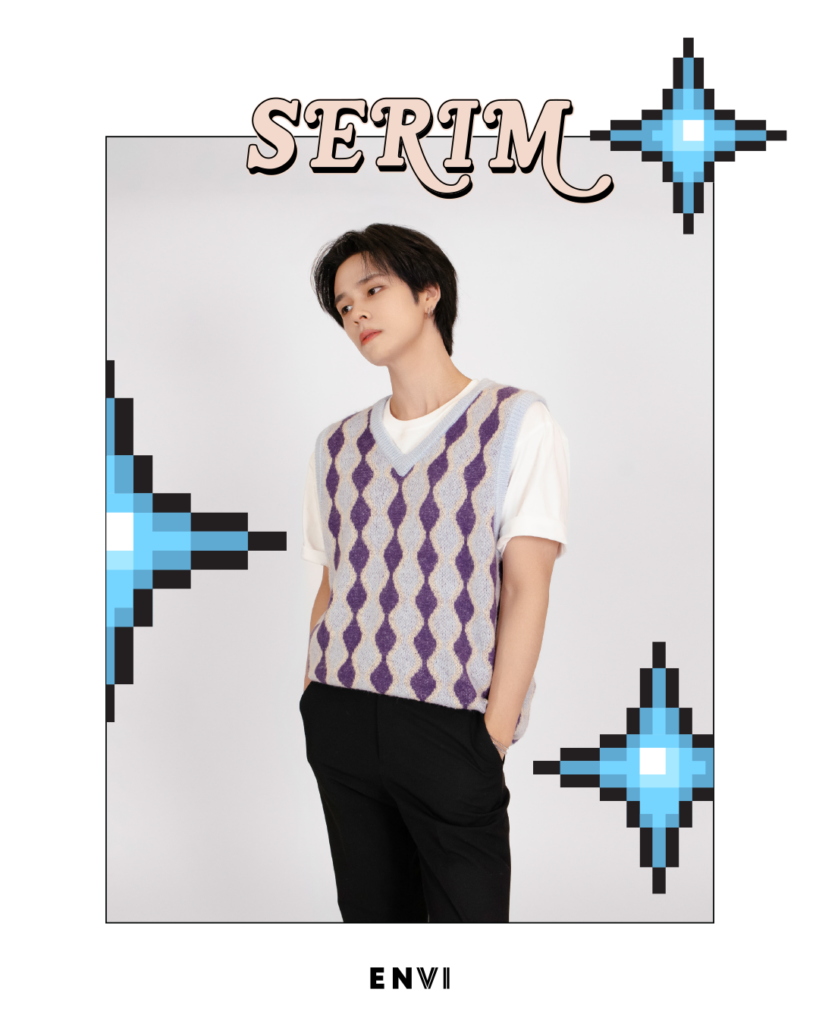 The Future of CRAVITY's Music Videos
K-pop music videos often are very elaborate, with unique concepts, set designs, and graphics. Some even are filmed outside of South Korea, truly giving K-pop a global feel. But debuting during the COVID-19 pandemic, CRAVITY have not traveled much as a group. Even so, their music videos are very visually complex, with lots of graphics and visuals that keep to their concept.
But with the worst of the pandemic behind us and travel guidelines loosening, an overseas music video is a possibility. When asked if they could film a music video anywhere in the world, where it would be, WONJIN's answer set the group off into laughter. "The burger place [we] just had lunch in." ALLEN and MINHEE, defending WONJIN's answer, added that the burger place and the street it was on were pretty.
Just then, the thought of asking the name of this burger place was interrupted by an excitement-filled voice answering, "I want to go to Hawaii!" SEONGMIN perked up in his seat, with his eyes glittering with excitement and a huge smile on his face. The entire group, at this point, couldn't help but smile back at SEONGMIN. The youngest answered with such confidence and has noticeably stopped whispering. I nodded, agreeing that Hawaii is a beautiful location. The location fits the group's youthful, fun-loving vibe. Taking the chance to encourage him to talk a bit more, I asked if he's ever been there before. With a slight pout, he replied with a cutely emphasized, "nooo" but everyone reassured him it'll happen soon, making the youngest member smile even bigger. ALLEN even added, "yes! Make it happen. Manifest it!" to which he received yet another round of laughter.
Continuing the fun answers, JUNGMO took the mic. Slowly in English, he said, "I want… LA," before pausing. Expecting him to say it's because it is one of the music centers of the world, I nodded and encouraged him to continue. But JUNGMO turned to ALLEN and with a slightly mischievous grin on his face, he completed his thought. "In ALLEN's house." The members all broke out in laughter. ALLEN, still laughing, replied, "my house? You can barely fit a Jimmy Jib in there."

Though CRAVITY has an impressive discography, the group still appreciates a variety of K-pop songs. When asked what song they would like to cover, or a song they wanted to make their own, the group immediately began shouting out their answers. TAEYOUNG started with "SuperM's "'Jopping.' That's our all-time favorite dance cover." ALLEN joined and said "LUVITY thinks that way too. I think the song actually really suits us, […] the dance and choreography as well. It's really high energy, really hyped, so […] I believe that if we are ever able to receive those kinds of songs or to make "Jopping" our own song, we would be able to pull it off really well. MINHEE included NCT 127's "Simon Says" to his list, with TAEYOUNG nodding his head.
SERIM added "SuperM's "Tiger Inside," to which all members immediately agreed. Previously, the song was covered by only six members, and SERIM emphasized that he wants a chance to cover the song with all nine members of CRAVITY.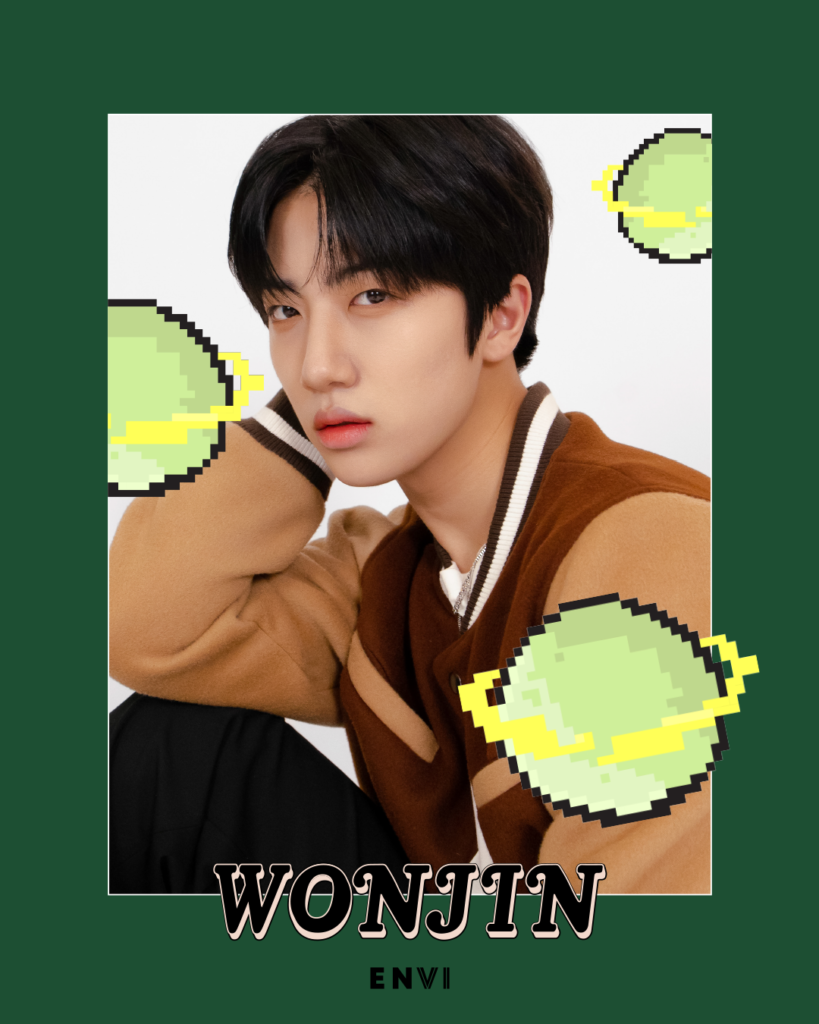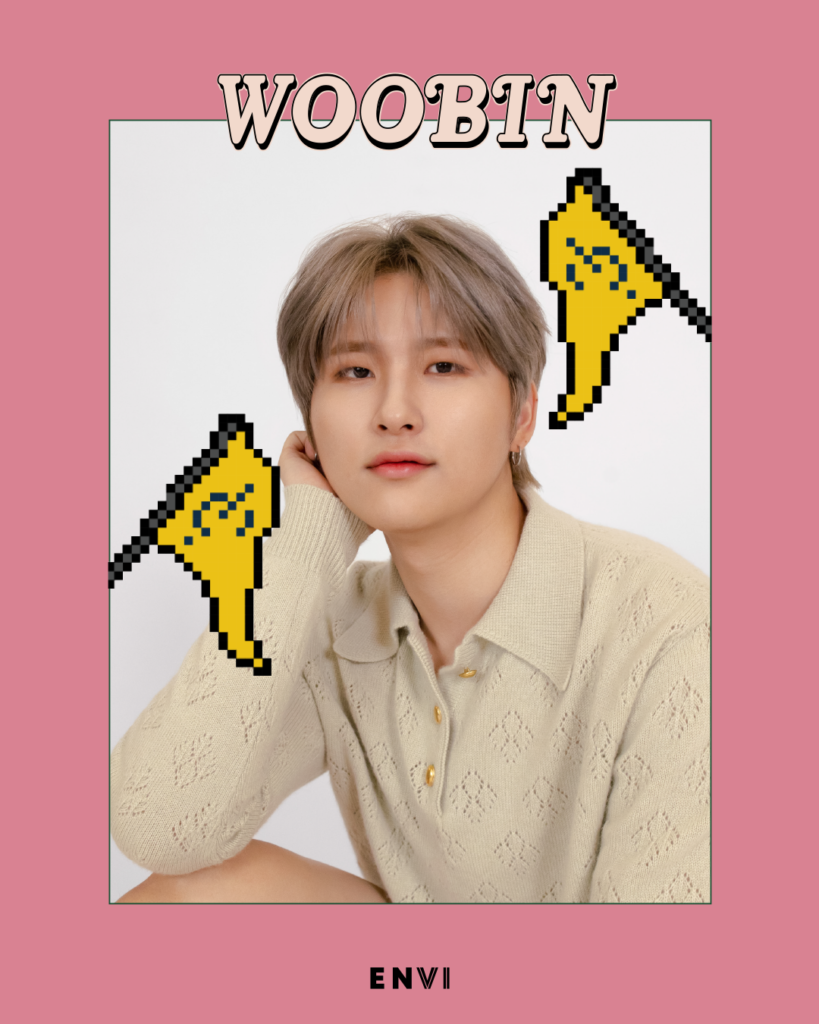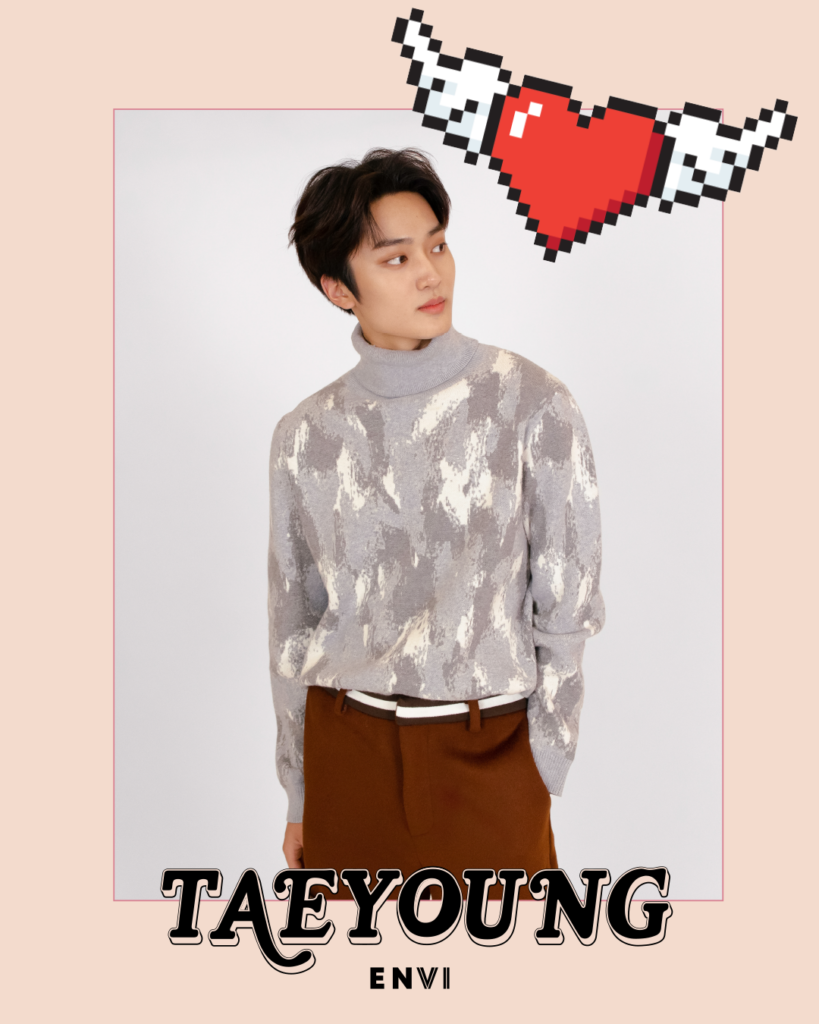 Endless Love for LUVITY
When recounting the memories from their first concert in Seoul, SERIM started by saying the concert was fun. He then added, "it was kind of sad because I couldn't actually hear the fan chants because of the social distancing guidelines in Korea." ALLEN continued, "I did believe that it was a great opportunity for our fans to actually see us. So even though we [couldn't] really hear them, just by being there, being present, and being able to see us perform live, [it] that had a big influence. […] We know a lot of LUVITY brought their friends, who might not be fans, to our concert and then they ended up being fans, so I'm really glad we had that opportunity to hold an offline concert." Though they were not able to hear the fans cheering for them, WONJIN recounted that he felt the energy from LUVITY. "The fact that LUVITY were going to be at the concert venue enjoying their stage made me very excited and pumped up for the concert. Also, during the concert, it was exciting to feel the energy from the fans."
As we neared the end of the interview, the members were asked if they had any message they wanted to share with their fans, LUVITY. MINHEE began with a very honest statement. "You only live once so live your life with CRAVITY." This elicited a round of laughter which only continued when the members started repeating "YOLO." After a good laugh, HYEONGJUN brightly added, "Thank you for supporting us and rooting for us." JUNGMO continued, "we will go meet all LUVITY so please wait," before sincerely adding, "I really want to meet you guys." TAEYOUNG joined with "we really want to say thank you for waiting for us for the past two years. It's really a pleasure to meet you guys face to face. So please stay healthy and keep looking forward to us." ALLEN added, "I just want to reassure LUVITY [that] you guys aren't alone. You guys always have CRAVITY. We are always thinking of you guys and [are] grateful to be sharing our youth with LUVITY and we thank LUVITY for sharing their youth with us. I hope we may be able to be with each other for eternity."
WONJIN thoughtfully added, "LUVITY are [very] special. We often get asked 'how does it feel having debuted during a whole pandemic,' but it's not just [about] us. Our fans, LUVITY, are also supporting a group during this pandemic. LUVITYs are the ones who are more special in that sense because they are rooting for a group they have actually never seen in person before. So, I would like to say thank you [to LUVITY] for waiting for such a long time to actually see us in person [and] to meet us." To the heartfelt ending, ALLEN simply responded with, "well said."
The love this group has for their fans is unquestionable. From constantly mentioning their fans throughout the interview to their earnest messages, CRAVITY cares deeply for LUVITY and they truly showed that today and in everything they do. As we wrapped up the interview, TAEYOUNG ended it perfectly with a final message to LUVITY: "Love you!"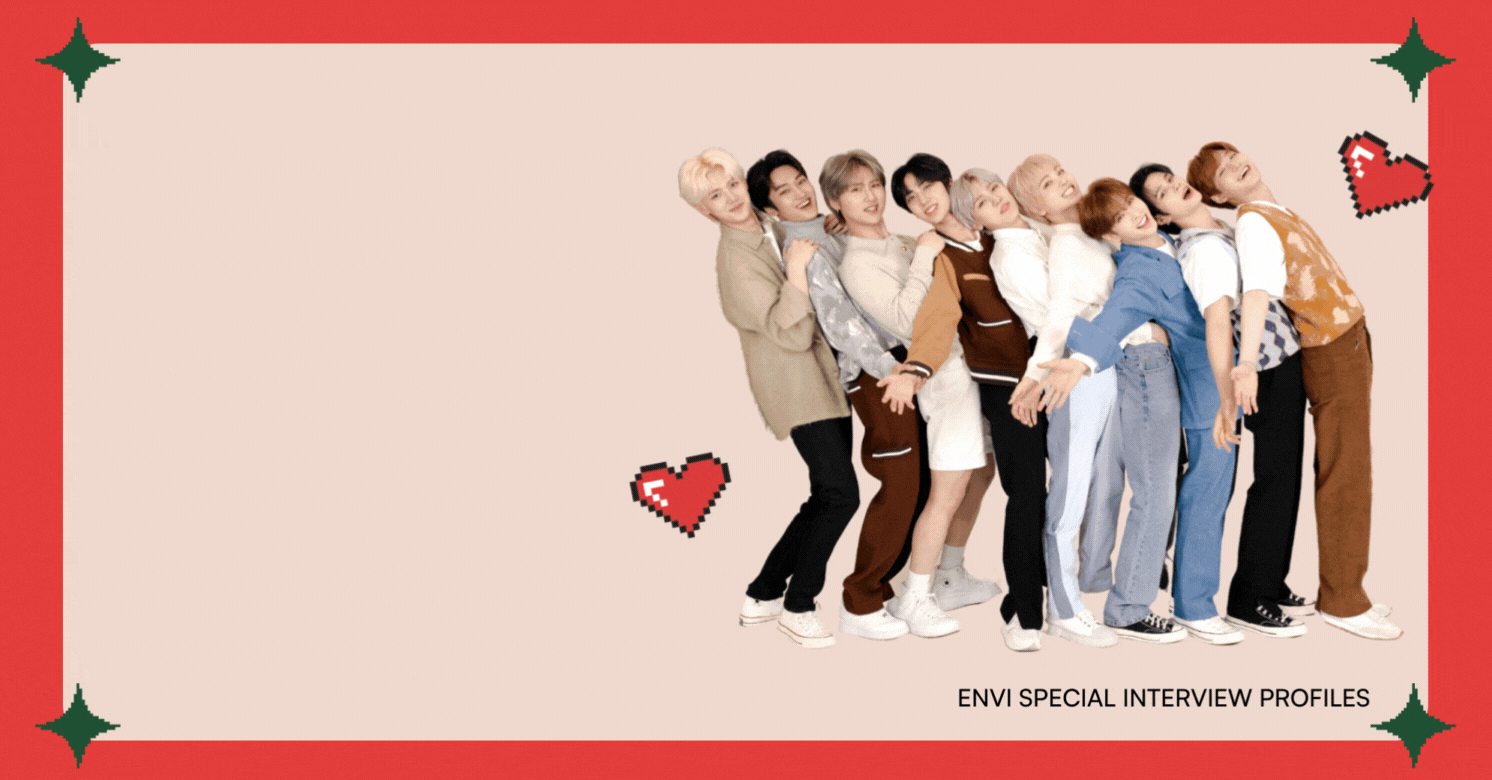 Want more CRAVITY? Check out their performance at the HallyuPopFest in London!
Photographed by Natalie J;
Art Direction by Nevi Gaetan and Mal Peterson;
Fashion Editor by Mayra Peralta;
Special thanks to Tanner Fletcher and Nicholas Raefski for wardrobe.