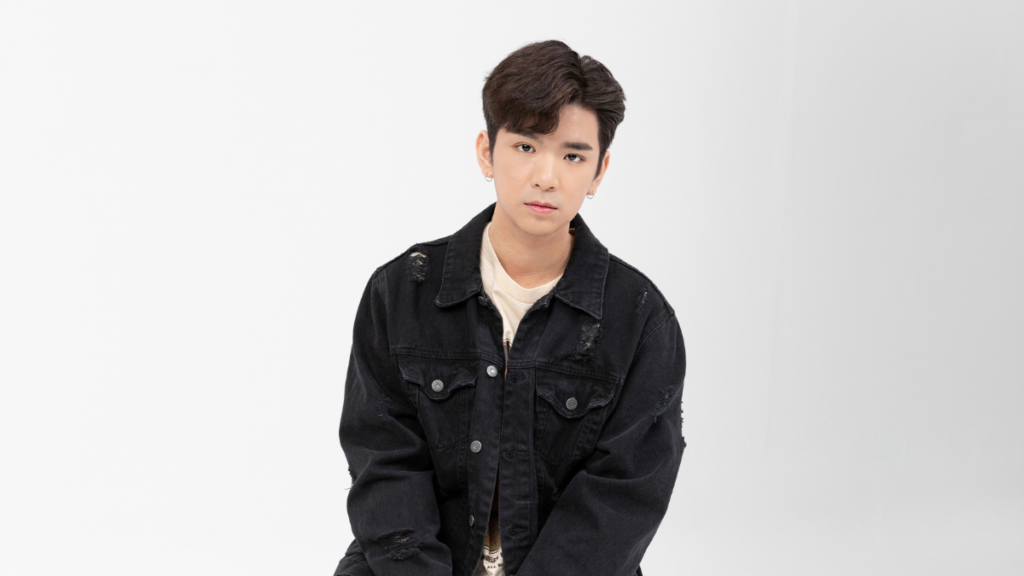 The world-building in "Love Theory"—Taeyong's collaboration with rapper Wonstein—is fun, playful, and masterfully colored. Assembled from the idea of conveying "a fun, happy, feeling," the song highlights Taeyong's strengths in a way that only an insightful vision of his creative universe could achieve. It couldn't be otherwise. Behind the melodic track, winsome and eclectic in equal parts, is Zayson Wong, a Malaysian producer that has made an art out of his "no-business" approach to creating music. In an exclusive interview, EnVi caught up with the hitmaker to discuss his career, working with K-pop's elite, and how human connection is an essential part of his job.
The Journey To Success
If there's something abundantly clear about music producer and songwriter Zayson, it is his ability to change and adapt to situations. If it is not already evident from the way he describes his job—"my job is to be a chameleon," he says—it becomes obvious once he mulls over the past and present. An alumnus of University of Southern California with a background in business, audio engineering, and music production, Zayson has built an impressive portfolio in a short span of time. When reflecting on his trajectory, however, he recognizes a pivotal moment. "I actually started not that long ago. I started in 2017. Before that, I was always doing things around music, but not actually making it. Then, it got to a point when I realized that I just wanted to make the music, so I changed the spelling of my name to Z-A-Y-S-O-N, and in my mind that marked the beginning of my career," he says over a Zoom call from his studio in Seoul.
With the one-of-a-kind ability to faithfully capture an artist's sound, he now flaunts production credits for powerhouses such as Baekhyun, GOT7, and NCT DREAM. While the list speaks of some of the most accomplished K-pop acts, prior to finding success in the South Korean music scene, Zayson honed his sound with the guidance of producer Lawrence Lee. "K-pop music is what I am focusing on these days and that happened coincidentally because another music producer, Lawrence Lee, heard some of my songs and thought I should give it a try. He showed me the ropes and what to pay attention to when creating songs for K-pop. I learned a lot from him and eventually ended up joining his publishing. At that time I was still in Los Angeles and we were working online. After we sold a few songs together, his company, B2J Publishing, invited me to join officially," Zayson recalls. Later that year, he participated in one of SM Entertainment's song camps and visited South Korea for the first of many projects to come with the company.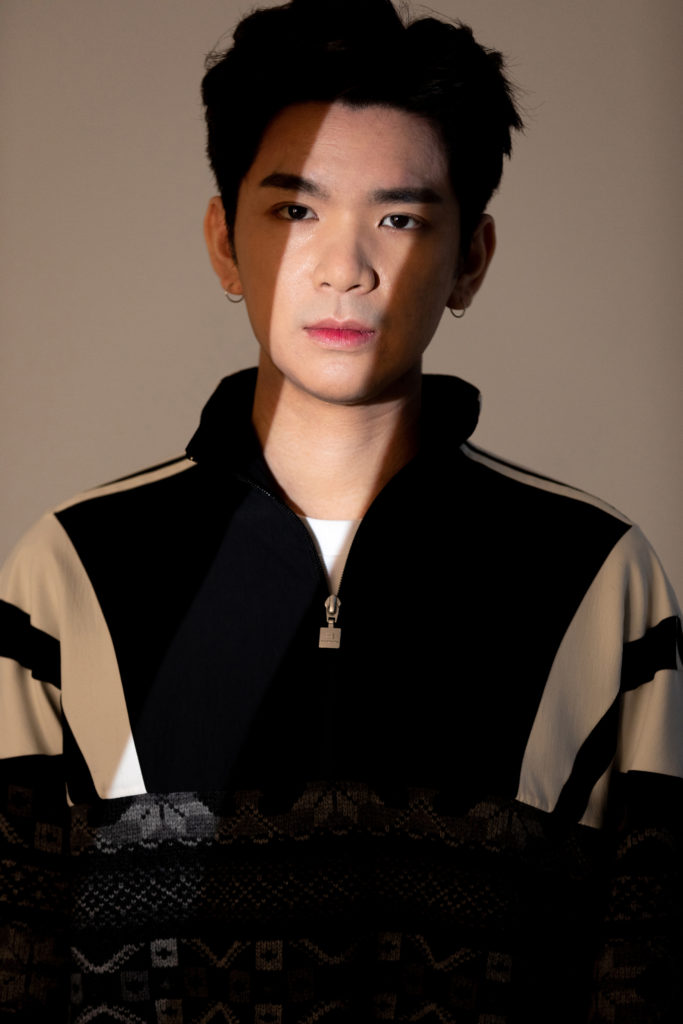 Two years later Zayson found himself making a life-changing decision. "Long story short, I moved to Korea in 2019. I was having visa problems in LA and my friends here, Royal Dive—these producer duo, really amazing producers—told me, 'Bro why don't you come to Korea? We got you, Let's keep working hard,'" Zayson remembers with the hint of a smile flashing in his eyes. With friends like Hong Young In (Raider) and Jun Byoung Sun (Milden)—otherwise known as Royal Dive—on his corner, it is easy to assume the producer's voyage was off to smooth sailing.
Zayson, however, doesn't shy away from admitting there were hardships and challenges in the mix, too. "When I came here I was broke, that's why I lived in the studio and one of the members of Royal Dive was actually living on the fourth floor. He is one of my best friends, so I'd go to his place every day for a shower and I lived here, in the basement. Looking back, I would say that was a big difficulty in my life. At that time I just did it because you know, that's what I had to do," he recounts. "After a while [of living in the studio], my back started hurting a lot. The sofa bed was not that comfortable, the way it folds out, there's a hole in the middle, so I started putting water bottles under to fill out the gap and it actually worked. It helped a lot," he says with a laugh.
But living in a studio, with the set of inconveniences that came along, was not Zayson's only concern. In between, he also had to overcome the language barrier. "I couldn't even read any Korean when I first arrived, so walking around on the streets, I would look at a building and there were big signs saying what [each thing] was. I couldn't even understand that but I picked it up really quickly. Some basic reading, my friends taught me from [restaurant] menus."
Friendships That Strengthen Creativity
Nowadays, Zayson is signed to EKKO Music Rights and thriving musically. He went from sleeping on the sofa of his recording studio and barely understanding Korean to producing fan-favorite K-pop tracks. He acknowledges the support he has received from his friends and the path his career has taken. "I am so blessed; I am so lucky that after moving here everything has gone beyond my imagination. I consider myself lucky to be surrounded by so many talented people, writers, and producers, who I actually really call my friends. They have given me so much strength since I moved here and before too."
Among those friends Zayson only has praise for, is NCT's leader Taeyong, with whom the producer has fostered an extraordinary creative partnership. Before "Love Theory," Zayson collaborated with Taeyong for Soundcloud releases like "Swimming Pool" and "BLUE." How did those songs come to be? He fondly explains, "I met him [Taeyong] in the studio, not because of official work, but [because] he was doing sessions with two of my best friends, Royal Dive. At the time I was living here, sleeping on that sofa," the producer says, pointing at the sofa resting against the wall. "I was here all the time, and one day, shortly after I moved to Korea, Royal Dive came with Taeyong, knocking on my door. I still remember it. Taeyong just opened the door. He didn't even wait for me to open it. When I turned around I was like 'Wow, it's Taeyong from NCT.' That's how we met and since then, we've never said 'this is for work' or anything. We just tried making sounds together and as our friendship grew—it's been an honor—we also made some songs."
The songs in question have been positively received by NCT's and Taeyong's large fanbases. Never sticking to the same formula, the singer and Zayson have explored a wide range of emotions and genres from across the musical spectrum. In the gloomy and heart-wrenching "BLUE," for example, mellow guitar riffs serve as background for the rapper's examination of emotional pain. Meanwhile, "Love Theory" is gratifyingly quirky, with a chorus that oozes the giddy feeling of falling in love.
So what is the secret behind these well-loved projects? Zayson reveals, "Not just with Taeyong, but with all these artists I work with, I think I don't do business. For better or worse, that's just my philosophy. We have to take care of business, of course, but I approach meeting with artists with the mindset of being a genuine person, getting to know each other on a human level. Either we click or we don't. Either we have that chemistry or we don't. I don't think you can force it or fake it and maybe that's why some of them have been comfortable writing with me and exploring their emotional and musical ideas together. Because that can be something pretty personal too. You really have to put yourself out there to face what's going on inside your head."
What was going inside his and his friends' heads while working on their first official release through SM Entertainment? I ask. "In 'Love Theory' we wanted to convey sort of a fun, happy, nerdy feeling about somebody who doesn't understand love but is trying to. I would say those were mostly Taeyong's and Wonstein's ideas because I don't speak that much Korean myself, but when we first started sketching that track Taeyong told me he was watching The Big Bang Theory." Zayson further explains, "Taeyong told me, 'Why don't we try something kind of nerdy, sort of upbeat and more fun?' and I immediately understood what he was talking about. I tried to sketch out a beat that had that feeling. It was a simple beat, but very colorful because in my imagination of nerdiness a lot of things go in your head. That's why the bridge goes pretty crazy with Taeyong's high notes."
Learning and Sharing Advice
But Zayson's ability to pull greatness from the people he works with is not limited to Taeyong. The multitalented producer and songwriter certainly knows how to craft songs that are best suited for each artist's stance. "As a producer, my job is to be a chameleon so I definitely put the artist as a high[er] priority than myself," he states. "Every artist has their own world and their own story, purpose, and objective they're all trying to accomplish. I always try to understand their world and definitely that changes what kind of sounds I use in the songs and how I structure them." Although Zayson is unable to pick a favorite among the projects he has participated in—"You're asking me to choose one of my children," he says—such was definitely the case when working with singer, songwriter, and record producer SURAN, whose EP FLYIN' PART1, was the first project Zayson produced in its entirety.
"It was such an honor because I was a fan of her music even before I met her. I remember the first song of hers I heard was a collaboration with Primary. It's a song called "Mannequin" and I used to listen to it a lot. I wasn't even a music producer yet and I loved her voice and that song," he gushes. "So to be able to create with her in person now is such an honor and I really think her voice is so special and so recognizable. She used to be active in the scene as a jazz vocalist and that comes through when I work with her, and [in the way] she writes. She's very free and she follows her instincts. I definitely learn a lot through working with her." 
Speaking of learning, I can't miss the chance to ask Zayson what is a valuable piece of advice he would like to share with aspiring music producers. He is a bit hesitant when tackling my question, "Everybody's situation and path are different, so I don't want to talk about this too lightly but I can always speak from my own experience and what worked for me." Zayson laughs nervously, as though he is embarrassed about what he's about to say. When he composes himself, he goes on, "The first thing that comes to my mind is so cliche: just follow your dreams and listen to your heart. I know that is so cliched but that is what I did and that's why I kept going even if I had to live in a basement because I didn't have a real job." Once he considers the question further, the producer adds, "At the same time, always try to be genuine with your interactions with people. It's a small world and if you're always trying to look at people for what you can take from them, people can sense that. It's just not cool. Instead, try to think of how you can be helpful to others around you and work on your craft. Obviously, keep making as many songs as you can. Even if you don't sell them, it will help you grow so you can make that next song that might be sold."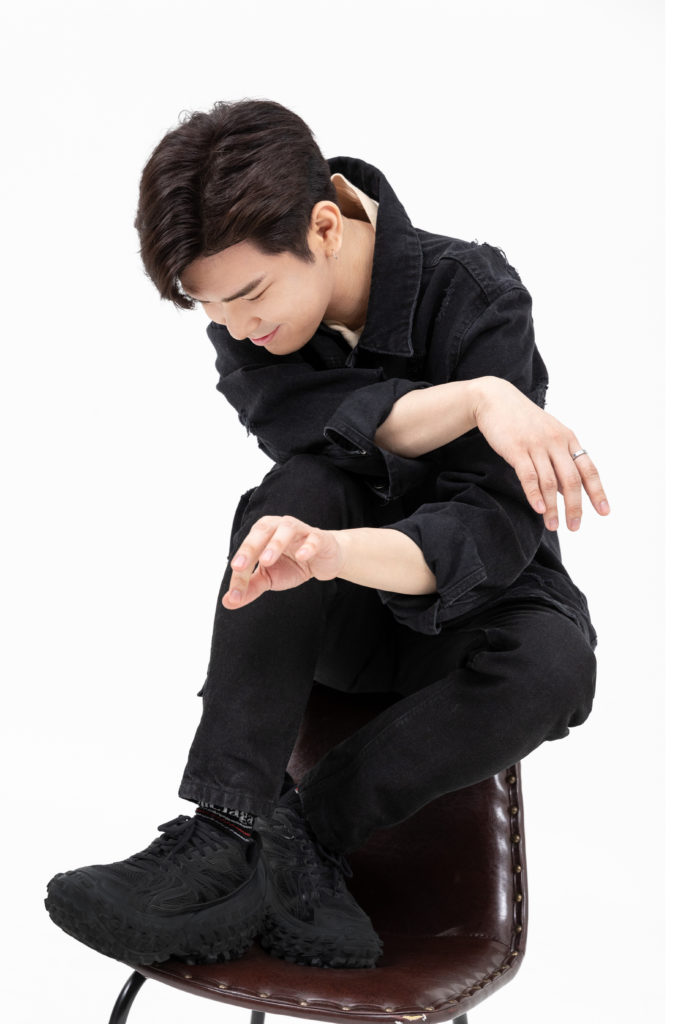 Throughout the interview, Zayson shows himself genuinely immersed in each question, down to earth, and appreciative of the slightest praise or commentary about his craft. It doesn't take much to recognize how truthfully filled with gratitude he is. In the end, I am left with the feeling I haven't asked all the important questions, so I offer him space to add anything he deems relevant. I am not surprised to hear what he has to say: "I just work in a basement so for you to say such nice things about me, it's very nice to hear[…] I am just always thankful for people who listen to songs that have been an honor to be part of. Whether they like them or not, thank you for listening. And then, [I am] especially [thankful] for people who listen and like [the songs] and feel something. That's a connection that's so special to me. Even if we haven't met, that keeps me going; that's my fuel."
If the public's appreciation for his craft is his fuel, I am inclined to believe there's much to look forward to from Zayson. 
Want more exclusive interviews? Check out EnVi's interview with SURAN here.