Warm can't even begin to describe Korean singer-songwriter Shin Suran—more commonly known by her forename and stylized stage name, SURAN. When she logs onto the Zoom call, she is all waves and smiles. It's 9 PM KST, but she is as awake as ever, exuding nothing but energy as she sits at a desk in the middle of a studio. She is in front of a white curtain, the ceiling well lit thanks to the bright strobe lights that almost make it seem as though we are both in broad daylight.
Her attire, however, juxtaposes the mood of the room. She rocks a black padded leather jacket with strong shoulders over a black top. Her bangs frame her face on either side and the rest of her hair is slicked back into an updo. Edgy, but her personality shines through. After a brief greeting, she excitedly tells us she has just concluded the photoshoot for her cover feature of EnVi in Korea.
A Natural Gravitation Towards Music
Becoming a singer was natural for SURAN. When I ask her about where her love for music began, she laughs and tells me it's a weird question. There is no start for her. "It was really natural," she shares in English. "In everything I do, music is very deeply rooted into my life and whenever I sing or make music, it moves along in my life so that I improve." She has loved music since she was young. "I always felt destined to become a musician and become involved in singing and making music so I just did what I enjoyed doing, and as I did so it led me to this path," she says. "And I am here now."
As an avid fan of music, her inspiration does not come from one place. SURAN admits she has gone through various phrases where she explored different genres of music. Growing up, she enjoyed pop music and grew to also love R&B. "I really fell in love with jazz because I performed as a jazz artist for a long time and I think it really goes well with my voice and style." Even with those specific style call outs, she expresses her love for all genres of music. When you listen to songs like "Love Story" and "1+1=0," her influences make a lot of sense. Her vocals have a cursive quality to them that is dynamic, always switching between bouts of soulfulness and breathiness.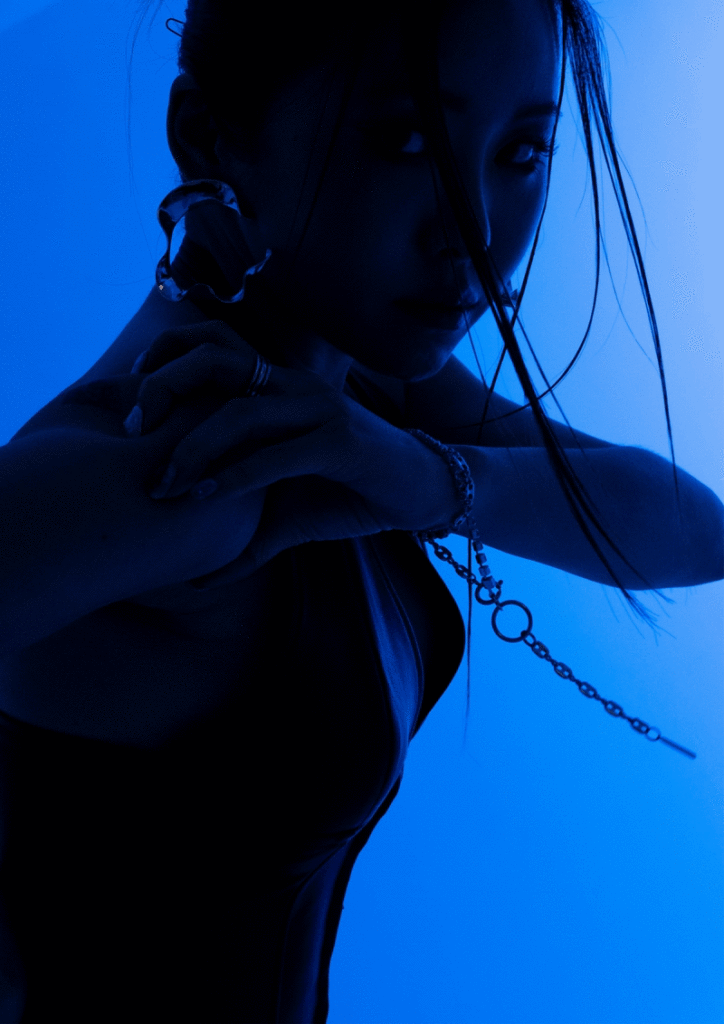 "The responsibility doesn't bring me down.
It's actually a great motivator to keep me going."
Musical inspiration aside, a lot of her work is the product of determination and experiences. When asked about her creative process, SURAN humbly insists that it is "nothing too special." She simply focuses on making music and draws on ideas from her daily life. The mundane is not so mundane for SURAN, however. Her friends, past relationships, and everyday tasks all act as muses for her. When she is working with other artists, their synergy strikes on a new level of creativity. She also believes that music can be made as long as she keeps attempting to hone in on new ideas. "When I really focus on a certain thing, I dig deeper into it until I find something that is really, 'This is it, this is something that I want my fans to hear,'" SURAN says. "Whenever I talk or converse with friends, I find stuff in the conversation that I really cling onto and I'm keeping a journal so that my thoughts don't fly away. Another important thing is that I keep trying. I keep attempting to find new stuff and focus," she adds before apologizing to the interpreter for her extensive response. Even outside of music, she tries her best to string together meaningful sentences. Still at the desk, SURAN is determined to answer each of my questions.
An Experienced Artist
Although SURAN plays down her creativity, her process serves as a testament to her experience and status as a true artist. As she previously said, music comes naturally. She has been in the game for over a decade, landed a spot on domestic and international charts, and received trophies from top Korean award ceremonies including the Seoul Music Awards, Melon Music Awards, and Golden Disc Awards.
Suddenly, the powerful aura behind her padded leather blazer makes a lot of sense. SURAN is a veteran in music. She has been singing since 2010, first adopting the alias Bailey Shoo in university. She then debuted twice in 2014. Once as a member of pop duo, Lodia. The second time as a solo artist before joining Million Market. Her brief stint as a duo was only a teaser of what she could actually do. Her solo debut single, "I Feel," is a great show of her potential as an artist and raw talent in singing. She has lived and learned as an artist.
From her debut to now, the most important thing SURAN has learned is to follow her dreams and desires. She stresses this at different points of the interview. "Throughout my life I've followed, I've yearned to follow or live up to other people's standards such as my seniors in school or my role models, but the most important thing I've learned is doing what my heart wants," she shares. "I think that's really important because it helps-—it strengthens my mentality as well as it's my road to happiness. As a result of satisfying those two things, I become responsible, I grow and I improve." To her, the important part about being an artist is not the charts, the fame, or the success. SURAN prioritizes sincerity, passion, and genuinity. She is authentic, chatting earnestly and honestly with lots of thought and consideration, sometimes laughter and smiles.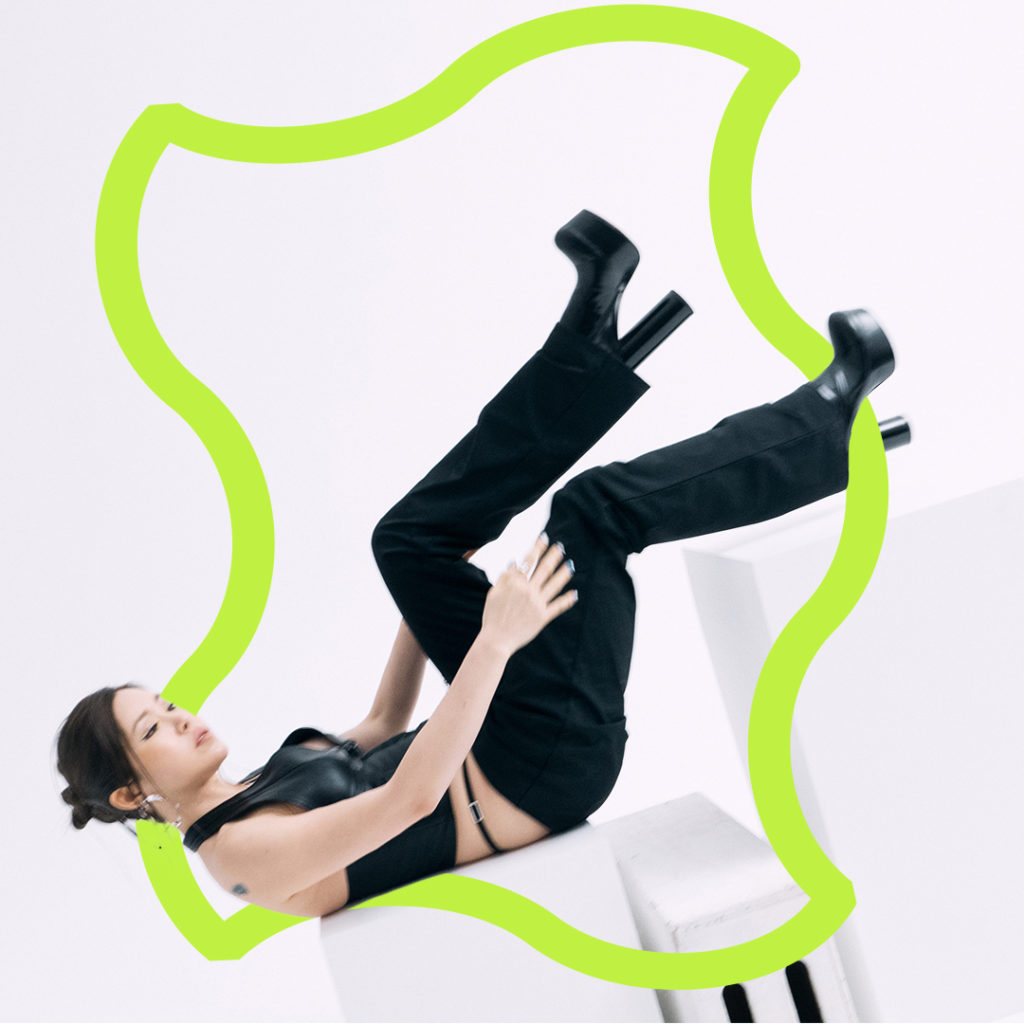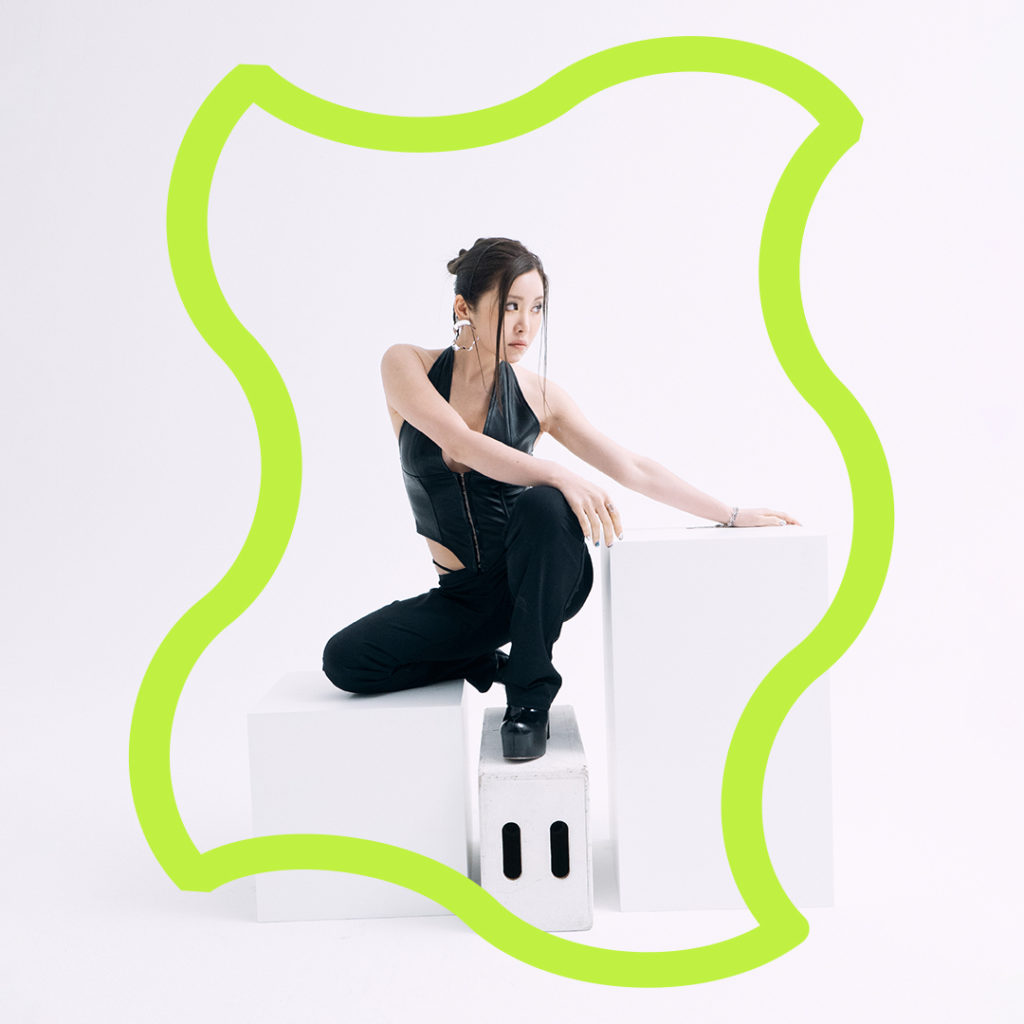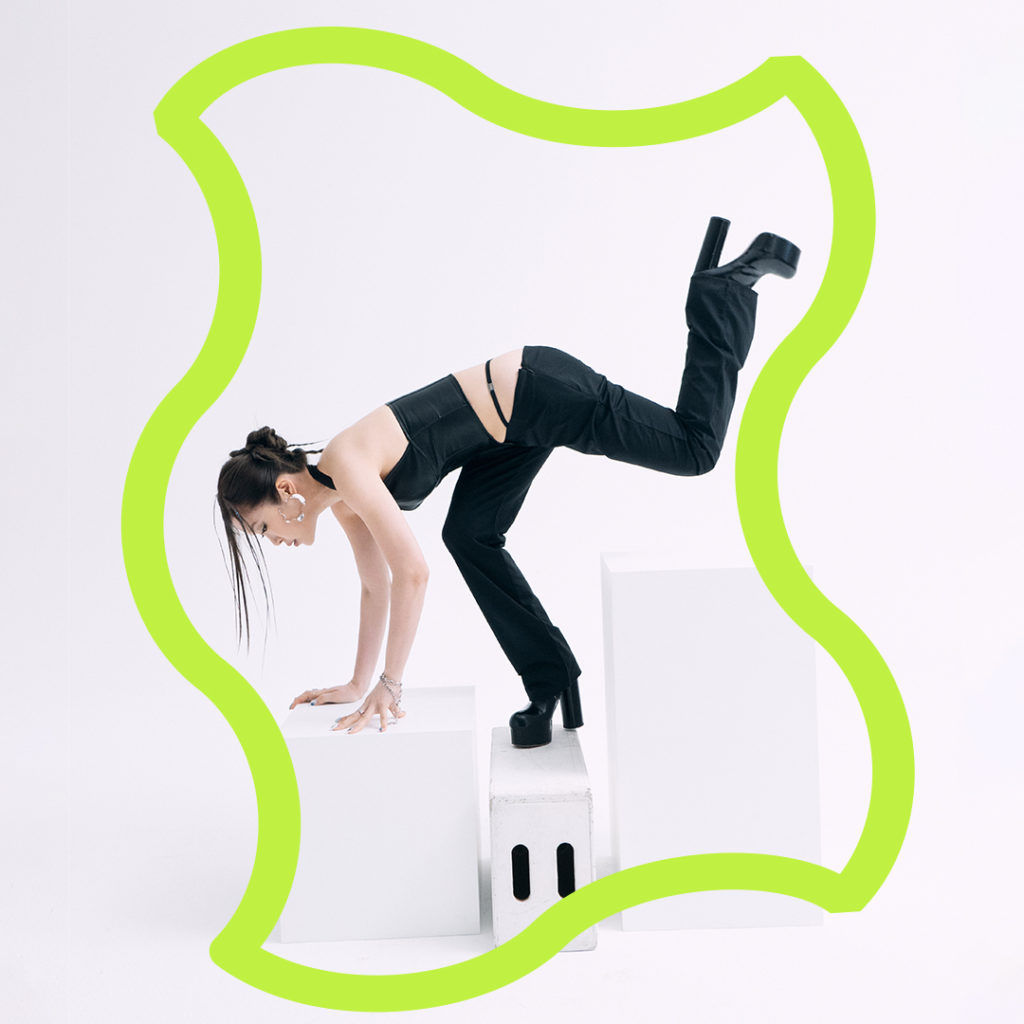 "That is my biggest desire,
to have my fans listen to music that I find satisfaction in."
On Her Musical Freedom
Her positivity and reassurance is empowering. She is poised and confident about all of her choices leading up to this moment. She does not hesitate to answer any questions I throw at her. This is the SURAN who started her own self-run label in 2021, a leader with lots of conviction who follows her dreams. Her label, S-TASY, is short for SURAN's FANTASY. Ironically, SURAN tells us the name and vibe is merely a coincidence. A happy accident, if you will. "At the time when we were deciding a name for the label, we had a lot of options to go with and it wasn't necessarily because there was a deeper meaning to the word fantasy that we chose to go with," the singer confesses.
However, now that she has gotten to reflect on it, she agrees that her label's name suits her aspirations. Her fantasy team was established with her dream of being a global artist, expanding her audience and meeting new people. Some might consider that dream a fantasy, but SURAN reclaims that word. She firmly believes that her fantasy is what connects her with her fans. Her style of music and tastes are unique to her, but people are able to enjoy it and connect with her thanks to her determination to make waves and pursue her dream career.
SURAN has a strong sense of self and prioritizes her craft above all else. This is partially why she established her own company. "I never really put the focus on establishing my own company. It was more being able to do my own independent music," she says. Although working in a team at her previous label was a valuable experience, SURAN enjoys the freedom that comes with being an independent artist. She explains, "I have a lot of freedom to do what I want to. I have the freedom to produce the music that I want the audience to listen to. Of course, I have everything by myself and it's difficult and it can get stressful at times, but these are all things I had in mind when I decided to go independent." In contrast, working in a label can be more restrictive. She is ready to take on greater ownership of her artistry. "I'm just at a stage where I'm redirecting my music career and seeing where I want to go so everything's been good and those are the most important differences that I felt."
Even though SURAN has more freedom as an artist, this does not mean everything is easy for her. Running a business is no easy feat, even if you are as motivated and determined as SURAN. There is less pressure to perform as others want, but she is set on putting out the best music for her fans. With an independent label, it is only natural that she has a larger workload. However, this does not discourage her. She remains optimistic about the recent changes. "I put a lot of effort into trying to meet the standards that I had before, but I find myself enjoying the work. I'm much more positive and energetic and I find myself being really active," she shares. "The responsibility doesn't bring me down. It's actually a great motivator to keep me going."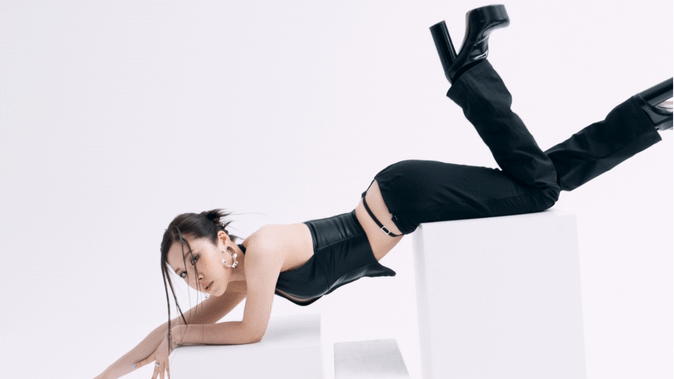 Creating Her Own Style
In 2021, SURAN released her first singles under S-TASY. First came "Sunny," a bittersweet R&B track reminiscing about past relationships. She quickly followed up with a funky remix of the track, featuring young H1GHR MUSIC rapper BIG Naughty. SURAN aided in the production and writing process of her warm and nostalgic single. It is a fitting first song for the artist who had just begun a new journey in her musical career. Then, in July, she dropped a new song, "Blanket," alongside rising solo act Wonstein. It's a laidback single about enjoying the comforts of one's home—the perfect anthem to suit the ongoing pandemic.
Although both releases are vastly different in terms of mood, they both have a unique sense of fantasy to them. "Sunny" embodies more of SURAN's ethereal beauty with warm music and visuals to capture the luminosity of growth and enjoyment of life as it is. "Blanket" takes on a more fun, imaginative mood free of limitations thanks to the inner makings of one's own mind. SURAN does not purposely make music that embodies "fantasy," but it is already deeply rooted in her music. To this, SURAN says, "I am really glad that when you hear 'Sunny' or 'Blanket' you're able to get that fantasy feel. The best thing is for the viewer and the audience to get their own interpretation from it." She wants to keep both music and video open.
While she has released diverse music in the past, SURAN aims to put out more pop, or at least, a SURAN style of pop. She has been experimenting within the pop genre to capture her style and voice in new ways. "I put a lot of thought and effort into the music so that I can deliver content I am satisfied with," she adds. "That is my biggest desire, to have my fans listen to music that I find satisfaction in." The singer-songwriter sits down with her team to thoroughly explore music and find a special balance of innovative and familiar music that expresses who she is.
Lately, her schedule has been packed. She just released "Devils in the City" featuring Dok2 in late February, and is finishing up her upcoming album. SURAN describes her latest release as a warning to others to be careful of the company they keep. There are always people lurking in the shadows who may put you down. This single focuses on the multi-faceted nature of people. "I was going through some hard times and as I was recovering and pulling myself together, I was able to write this song," she shares. Her experiences played a role in the creation of her all-English track.
When finding a collaborator for the track, Dok2 was someone she believed would strongly suit the feel of the song. "He's currently in LA making music and when I was making the song, I thought about Dok2 and how he was doing." she explains. "I felt that he would be able to relate to the narrative of the story of the music that I was going for."
When working with others, she emphasizes the importance of maintaining a certain ambience and finding people who match her voice. "I'm always searching and I have a lot of interest in the artists that I like so I try to predict the situation that they are in. When I do that, I feel like if they listen to the song I am working on it goes really well with the situation that they are in. I feel like they will be touched by it even."
She has an eye for finding people, too. SURAN has a star-studded lineup of past collaborators. Among them are BTS's SUGA, Heize, and DEAN. "At the end of the day, I am always grateful to people who are willing to work with me and are willing to collaborate with me."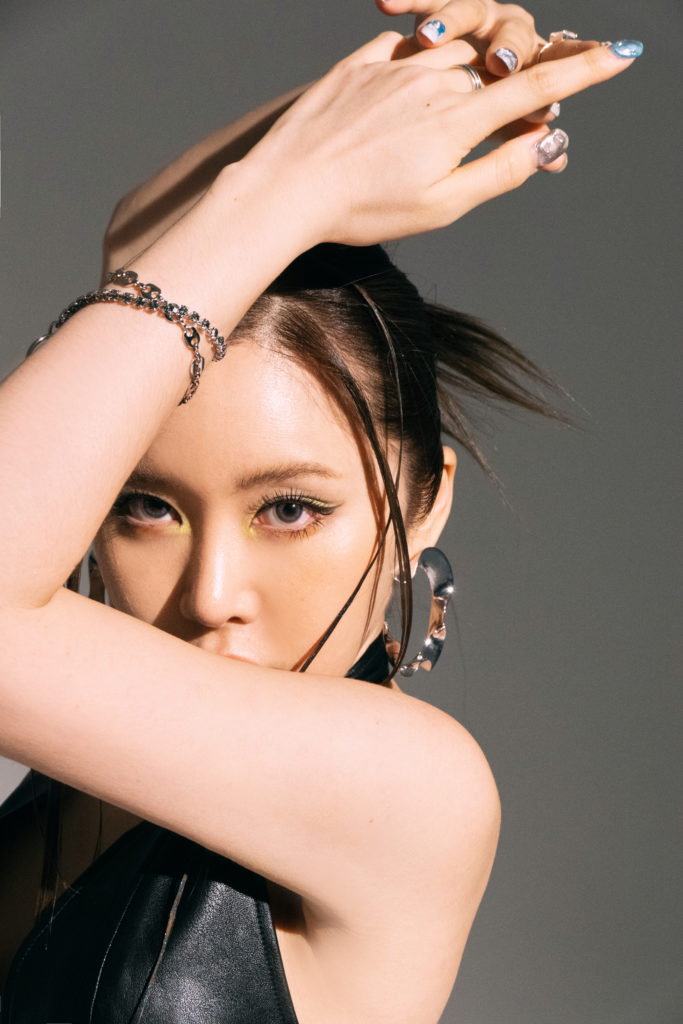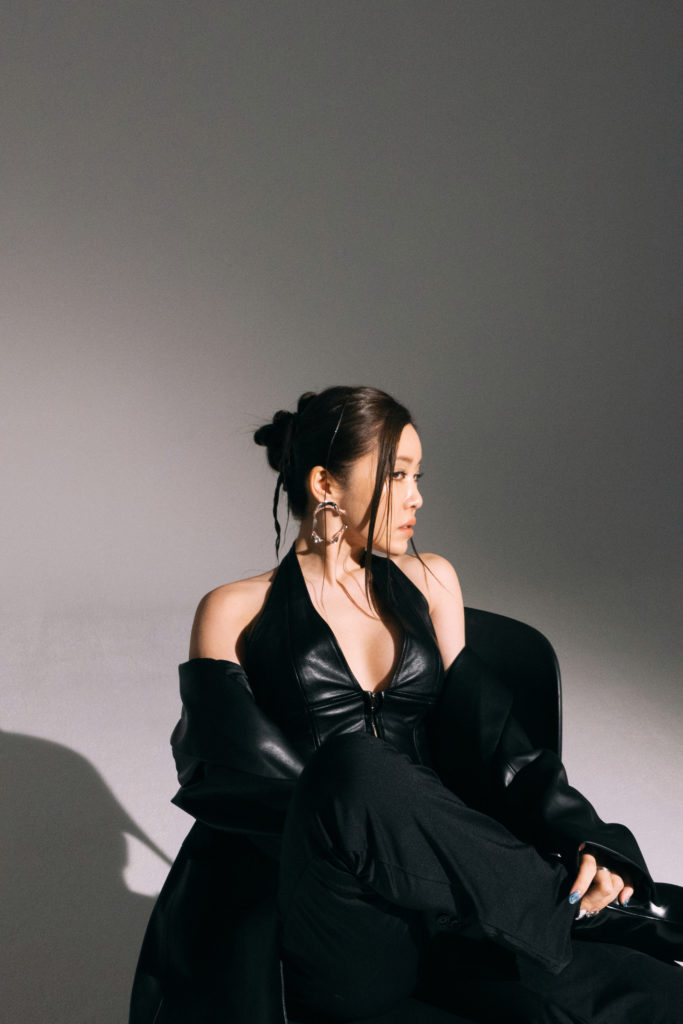 A Renewed Sense of Purpose
Although it may seem like a straightforward path to stardom, not everything has been a walk in the park for her. Before pursuing music as a career, SURAN was a university student studying computer science. Contrary to most singers in the industry, she didn't dive into music until she was in her twenties. Despite the "late start," she pivoted pathways to do what she truly desired, and by 28 she was signed to a label making music. What keeps her moving forward are her aspirations. "Everybody has a dream, as do I," she says. "I find a lot of significance in toggling what my heart wants and doing what it desires. Along the way I have had a lot of great friends and great partners who have motivated me as well."
Early in her career, the singer faced another hurdle. She battled breast cancer. SURAN opened up about the health issue on Video Star in 2019, sharing that she had a mastectomy done after detecting cancer. This, however, did not stop her from pursuing her dreams. Instead, she pushed through and debuted with "I Feel." She has also previously revealed the feelings she expressed in her debut single were authentically hers. Even so, at the time, she was not sure about the impact it had on her. "When I had [cancer] I was really young, so at the time I felt as though it didn't really have a big influence, but now that I think about it whether it was physically- because I did become weaker or my body had been thrown off balance—or there were times when I was hurt. I felt hurt by being sick," she reflects, her usual smile replaced with a somber expression.
Her condition has since improved, and she now views this period of time as an important part of who she is. "I don't try to delve deeper into what kind of influence it had on me because I recognized it and acknowledged it as a part of me," she says. "I am who I am right now from going through and overcoming those experiences." Even when discussing something so personal, SURAN is very open and honest about her feelings. She is always eager to look at the bright side of things and uses her struggles as an opportunity for growth.
Stress is a natural part of life and being an artist can be demanding with the work needed to create, promote, and perform music. One thing SURAN does to destress is journal. "I like to recollect my thoughts by writing it down, trying to find why I am so stressed or what's going on that's making me feel like this," she explains. "And whenever I do that, if I gain a better understanding of my situation, it helps to destress a lot."
SURAN also believes the best medicine to remedy stress is rest. She does this by talking to friends and watching movies and dramas. When I ask her what her current watchlist looks like, SURAN laughs and says she is busy preparing for her upcoming album's launch. She hasn't had the time to open Netflix and really dive into a drama. After a pause, she changes her mind, excitedly adding, "Ginny & Georgia. Do you know that program?" She repeats the question a second time in English before providing a summary of the show in Korean—an American drama on Netflix about a mom's relationship with her daughter. "It was a light watch," she explains. "I'm always interested in a lot of things, so I don't really have time to dive into something too deeply, but I tend to see what's around."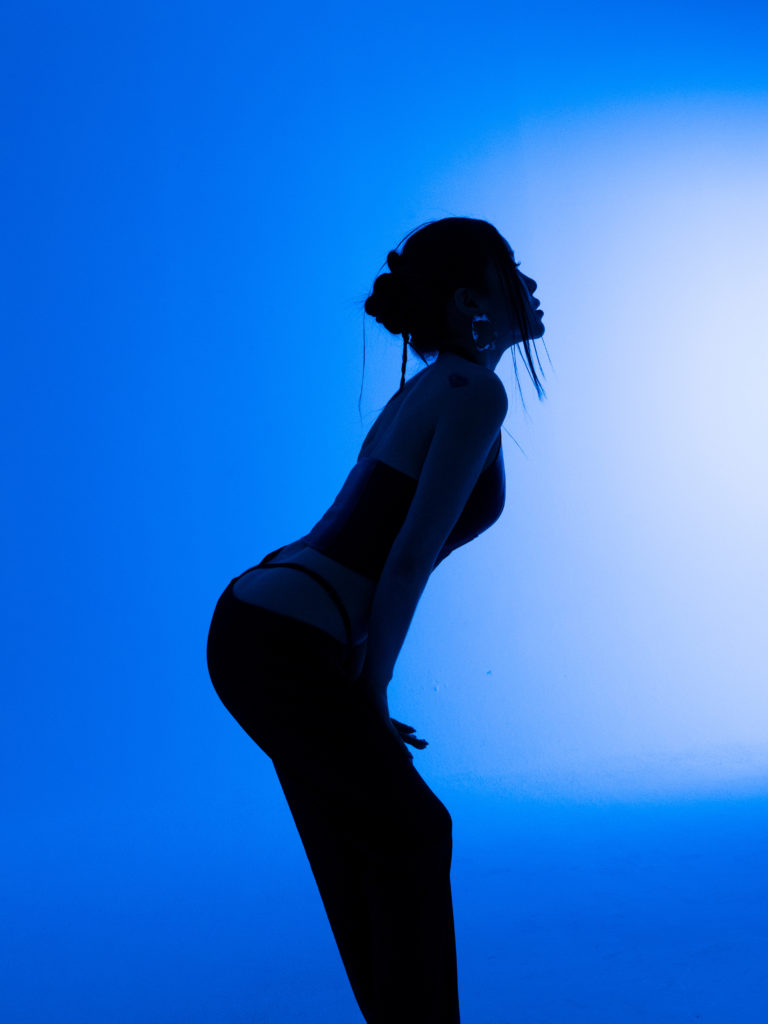 "I find a lot of significance in toggling what my heart wants and doing what it desires."
On Her Original Soundtracks
On the topic of entertainment and dramas, we discussed some of her songs for dramas. SURAN has worked on a number of original soundtracks for shows, her latest being "One & Only" for Tracer which was released in January 2022. Among her OST catalog is pieces for A Korean Odyssey, Strong Woman Do Bong Song Pt 2, and Don't Dare To Dream.
One song she calls out is "Step Step" from Don't Dare To Dream. The all-English single has a relaxing type of atmosphere. It's pop, and she remembers it since a lot of her fans enjoyed it. Throughout the interview, she emphasizes the importance of her fans, and their thoughts. She is grateful and always tries to create music with them in mind.
The second OST she names is "Into the Abyss" from the 2019 drama Abyss. It is a collaboration with the rapper, Coogie. Thanks to the drama's international reception, SURAN recalls some of her international fans reaching out to her to let her know how much they loved the song. "That's a really fun part of working on OSTs. It's different from my album," she says. "I don't always perform it, so whenever I get these types of reactions from other people like 'oh wow' that's really interesting." Since original soundtracks are not part of her album, there is no pressure to consider where it will go in an album—she enjoys that.
When asked what original soundtracks she wishes she could be on if she could cover one from any time, she laughs. "I haven't really thought about this before so it's kind of a hard question," she says. However, after some time she shares that she is a huge fan of Disney and would love to perform any song for Disney. Another work she praises is the drama Squid Games, which took the world by storm in 2021. "When you see the drama, it's not really music. They use very unique sounds to express the mood of the drama," she adds. "I felt that it doesn't necessarily have to be music with lyrics, but being to work on expressing that unique style would be something that I would be interested in the future as well."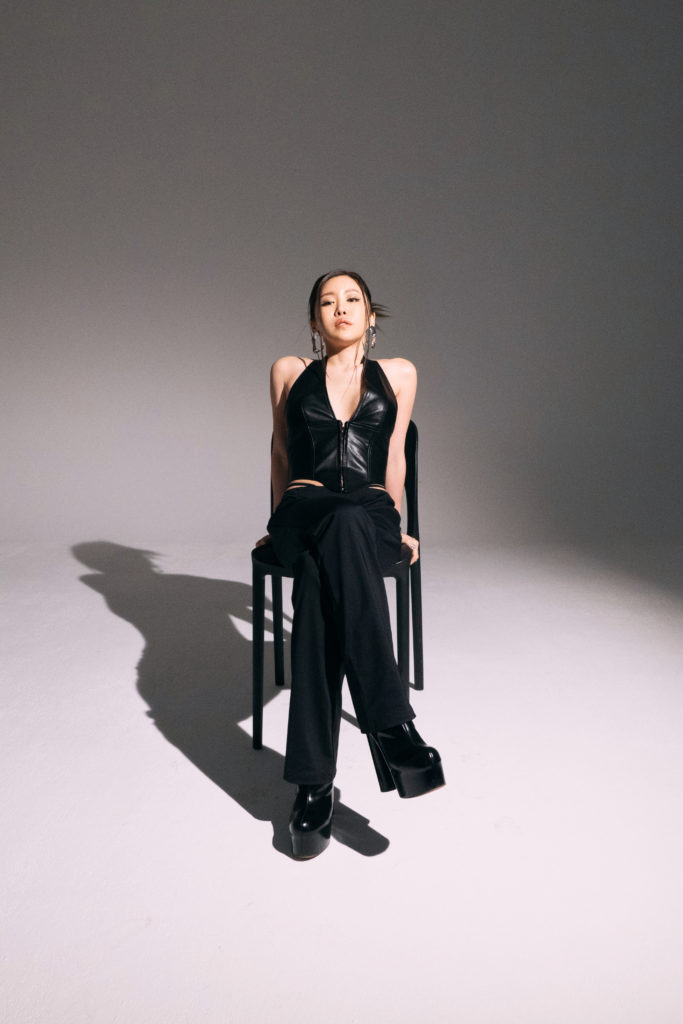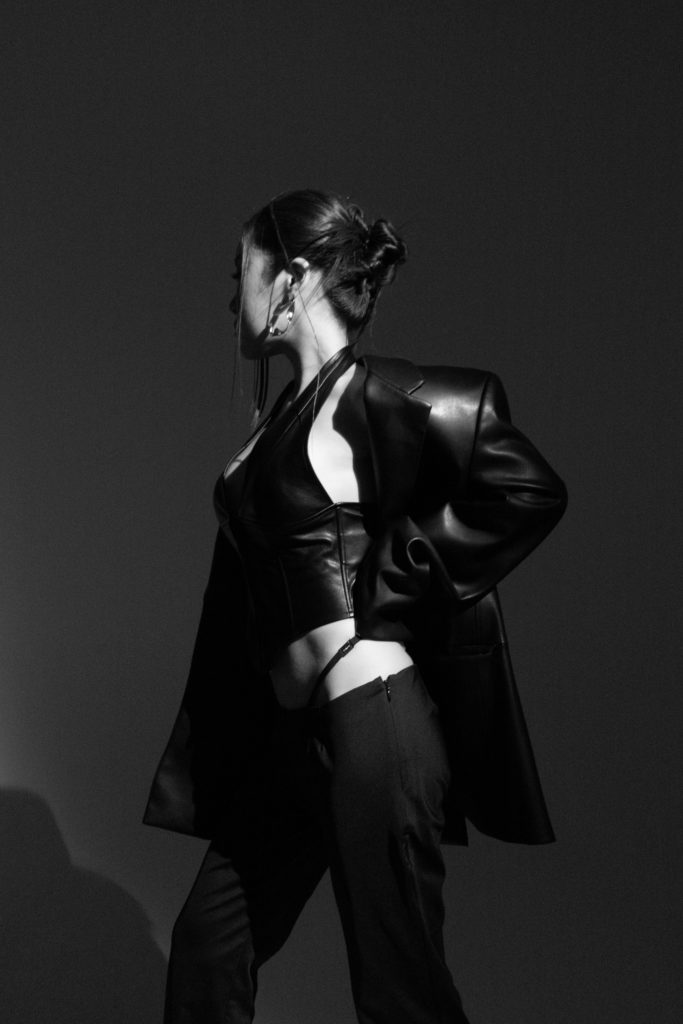 Improving for the Future
SURAN's next album is around the corner. She has been working on the two part project since last year and FLYIN' PART 1 is set to come out on March 23. The first installment will contain her pre-release singles "Sunny" and "Devils in the City" as well as four new tracks, including "Diamonds" in collaboration with NCT rapper Taeyong. According to SURAN, "Blanket" will be separated from her other pre-release singles because both parts will express different musical atmospheres. Even with the change of plans, she is optimistic and has big hopes for the upcoming drop. "I established my label last year. The album that I am releasing, it's the peak of what I was working towards since last year. My goal is for the album to do well," she shares. SURAN is eager to show the world the fruit of her labor.
Throughout the interview, SURAN also expresses her desire to grow. She is always looking for ways to be her best. "On a long term basis as a musician and as a person, I always strive to improve as well as become a better person for myself," she says. "I want to be a person who gives a positive influence on the world, who leaves a positive influence on the world as well"—something she already actively does.
SURAN also takes her time with each question, sometimes adding more after she has finished her thoughts. She laughs, she smiles. She only expresses gratitude, optimism and consideration. Even as the connection cuts a few times, she is as professional and finds a way to stay connected whether it is through her laptop or via phone. This speaks to her resilience as a person. She is always moving forward.
"I don't really try to set a standard of success because if you do that it's very easy to tire yourself out or become disheartened or discouraged," SURAN says. "But if I did have to explain what success means to me, I say just leading a life or continuing my path and finding my own satisfaction in it as well as not doing anything that I'm ashamed of or embarrassed of."
SURAN's personal satisfaction serves as her signal to proceed. She focuses on doing what you want as an individual over anything else. She questions herself a lot, but ultimately uses her feelings as a measure of success.
She encourages others to find their own path as well. "I have to say that I live a much more active life than what others might consider normal, and I have friends around me that have gotten married and they are not on the same path as I am, but one thing that I really want to say to them is to follow their hearts for once. Don't compromise. Do what your heart tells you to do. Take a step forward," she says.
On a personal level, SURAN always urges her friends to step out of their comfort zone. "A lot of them tend to be passive, so in my friend circle I was always the one who gave my friends encouragement to try because taking at least one step forward is different from not taking a step at all." She adds, "So I want to say to women, just be courageous. Don't lose, and follow your heart."
To stay connected with SURAN follow her on Instagram and Twitter and make sure to check out her music on YouTube, Spotify, and Apple Music. Check out EnVi's full women's issue HERE!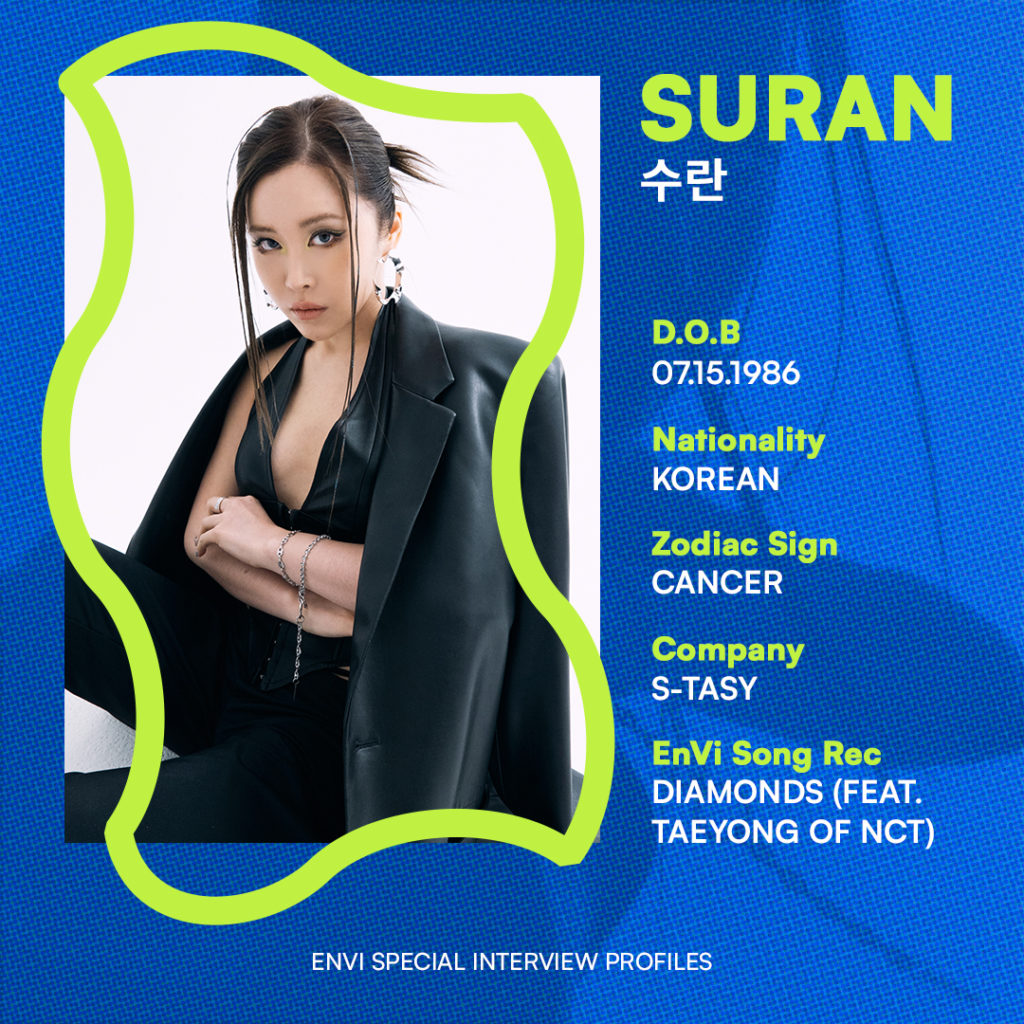 Want more SURAN? Catch up on some of her latest singles "Devils in the City" and "Blanket" on EnVi!
Photographed by Choi Go; Art Direction by Nevi Gaetan and Mal Peterson;
Makeup by Minsun; Hair by Holy Hair; Styled by SURAN