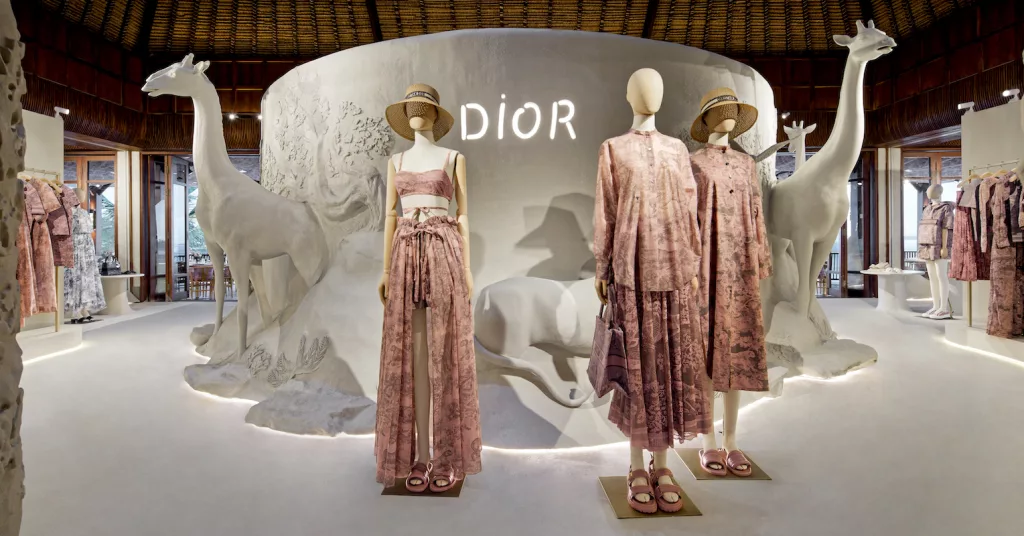 Where Parisian couture meets the sandy shores of Jimbaran Bay, there stands Dior's latest luxury experience in South East Asia. The French fashion brand arrived at the Sundara Four Seasons Resort Bali at Jimbaran Bay to showcase the Dioriviera capsule collection.
Dioriviera's Summer Fantasy
Recently, fashion houses have turned their focus to the Asian market. From fashion shows to special events and pop-up stores, brands are taking their latest offerings to the continent with upscale events and experiences. Dior's Dioriviera pop-up store is one of the latest establishments in the region. In addition to taking over spaces in Seoul, Phuket and Kyoto, Dior transformed the Sundara Four Seasons Resort Bali into a showcase of their summer collection.
Centered around the "Dioriviera" capsule — introduced by the House's creative director Maria Grazia Chiuri — the pop-up highlights a handful of Dior staples inspired by la dolce vita. These classic pieces are reinvented in a palette of soft shades, from pink and gray to blue and cream. Foundational Ready-to-Wear pieces and leather goods are coated in vibrant pastel shades to harmonize with the summer style.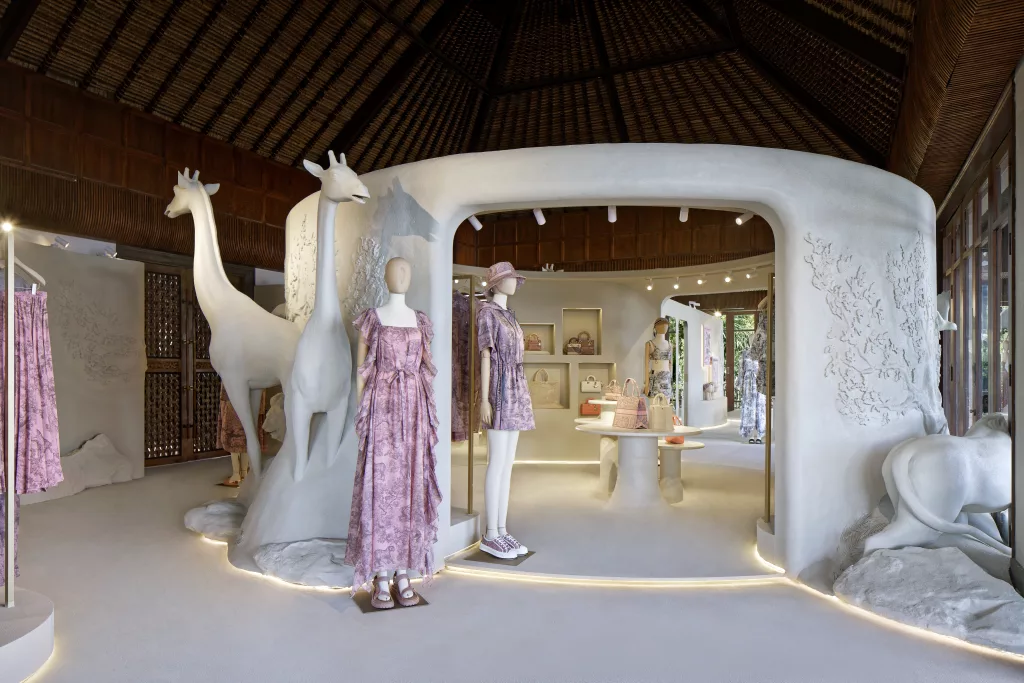 Dior Reimagined
Promising a fresh twist on quintessential pieces, the Toile de Jouy Sauvage (an iconic Dior motif) is reimagined with imagery of tigers, monkeys, and reptiles. This variation appears on items like the Lady D-Lite, the Dior Book Tote, the Lady Dior Wicker, and the Dior Silk Top.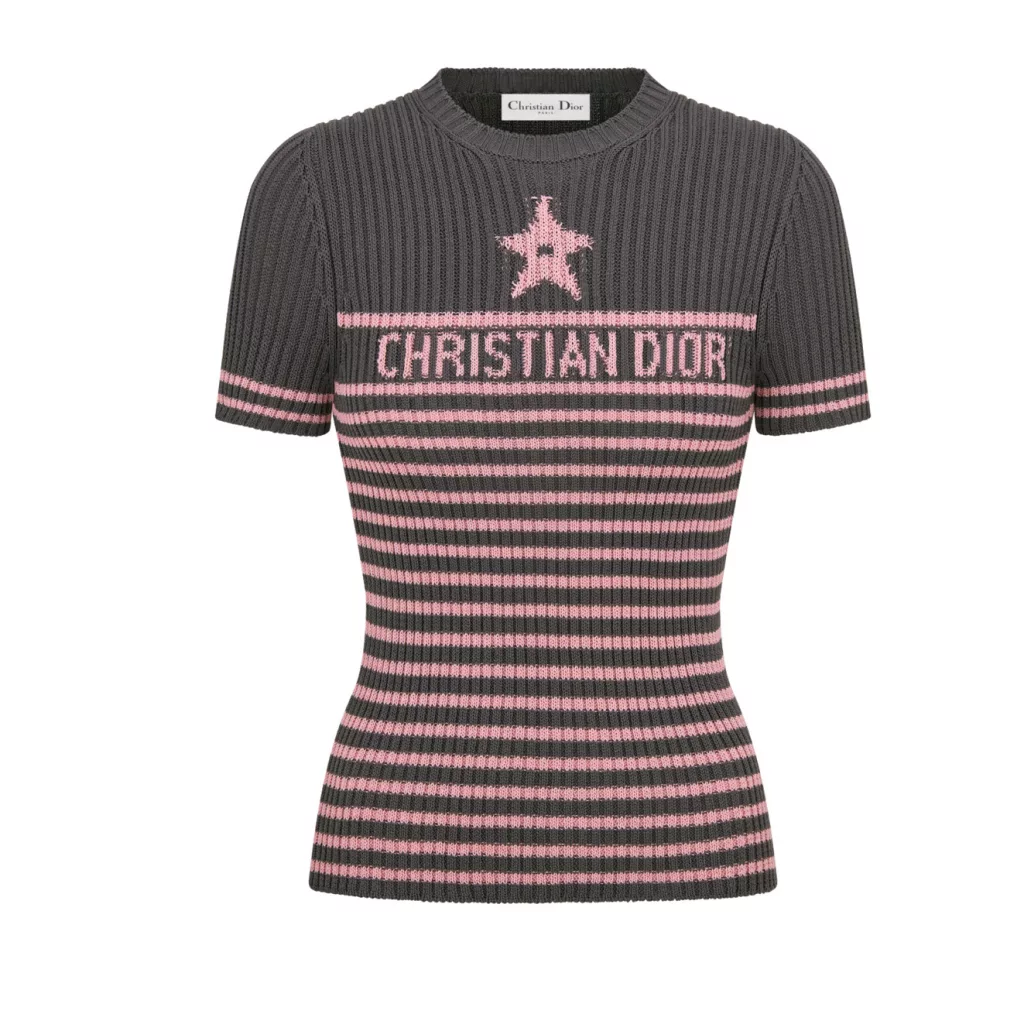 Dior
Dioriviera Short-Sleeved Sweater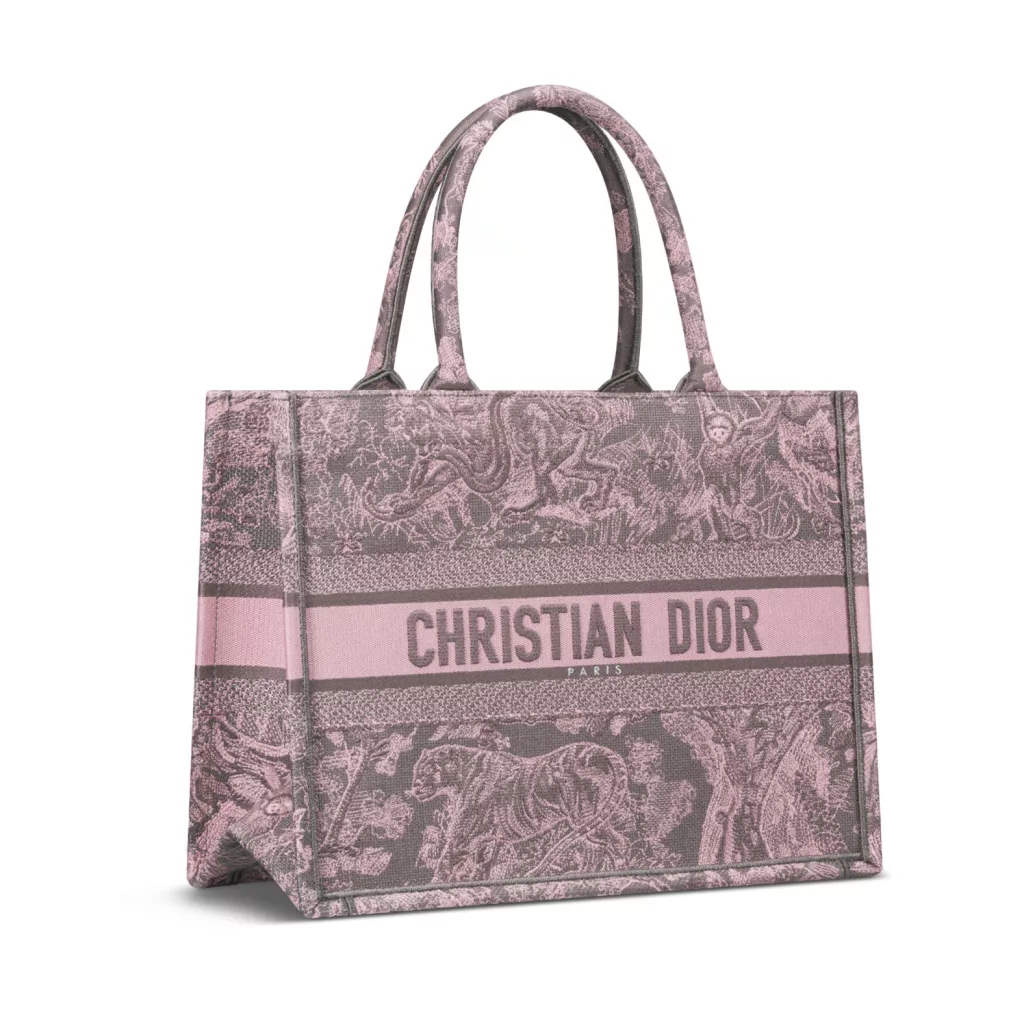 Dior
Medium Dior Book Tote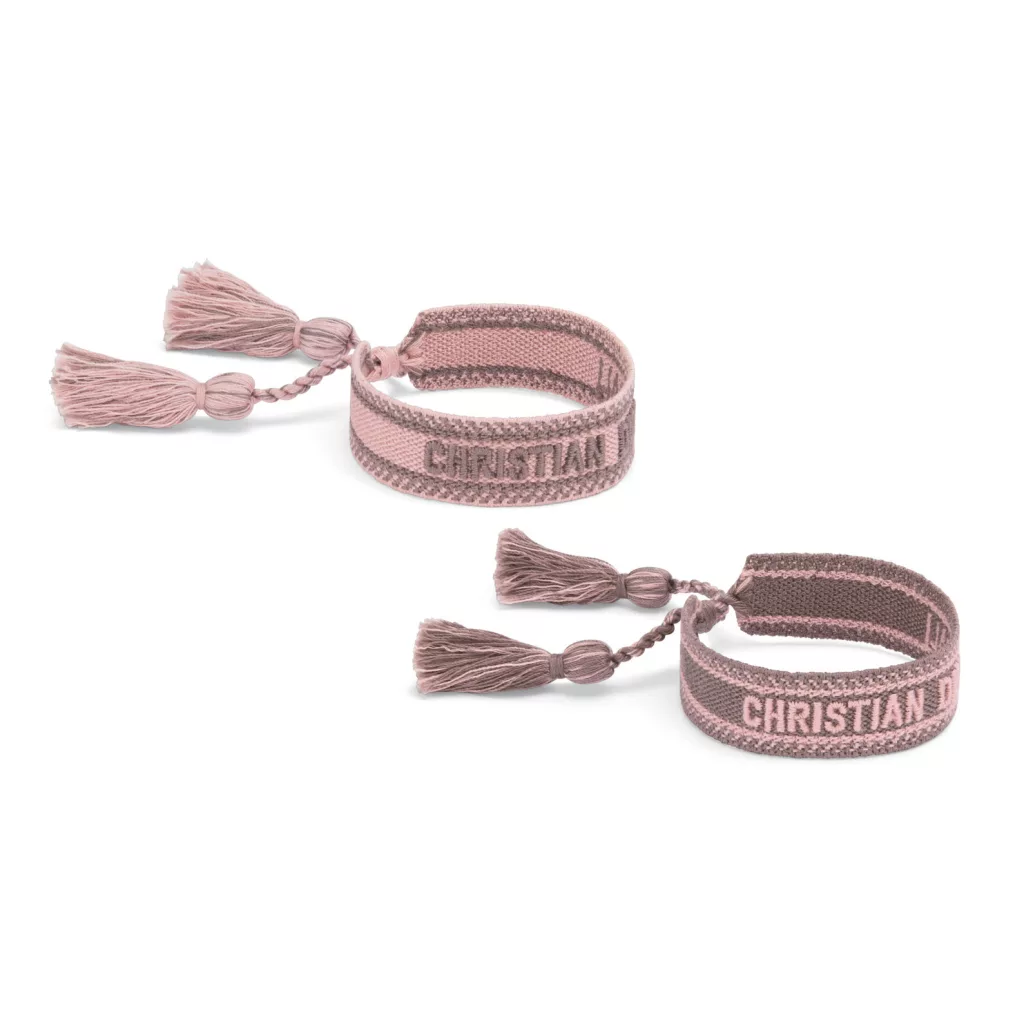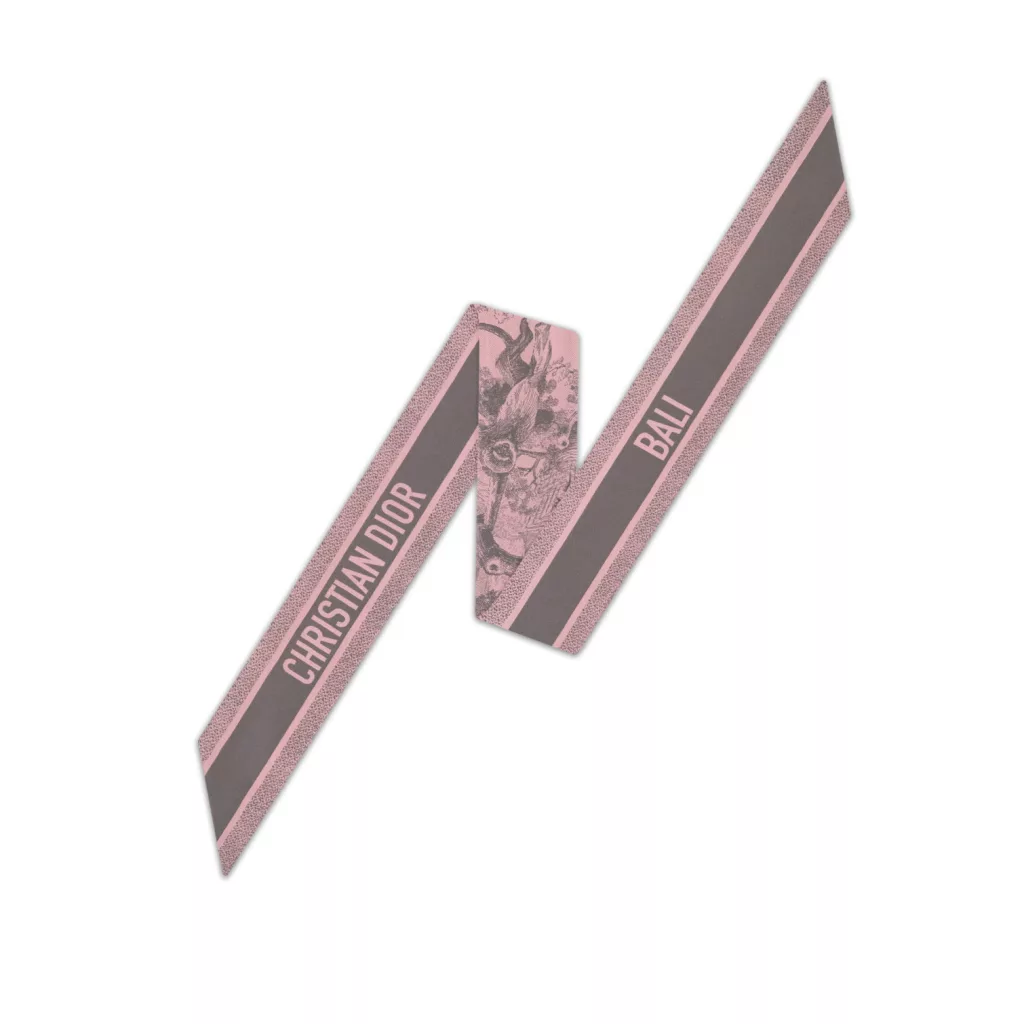 Dior
Toile de Jouy Sauvage Mitzah Scarf
An exclusive "Bali" line is also available at the luxurious pop-up store. Fit for the destination, the line consists of special summer essentials such as swimwear, tote bags, bracelets, and silk tops.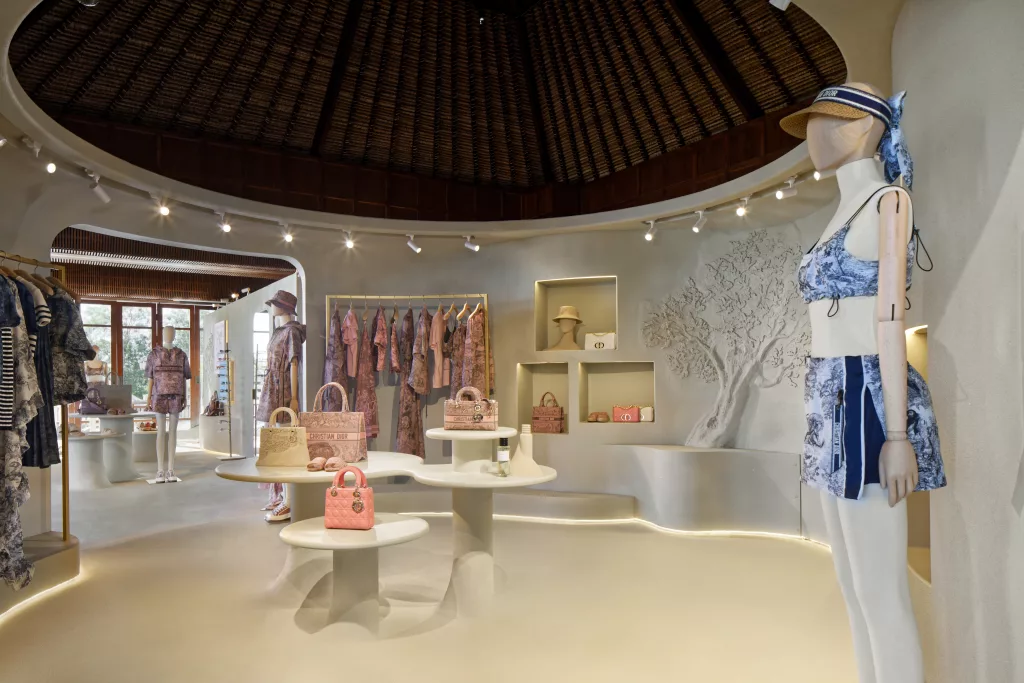 Dior for Bali
Coasting on the sunny shores of Bali, Dior's pop-up was decorated to unlock an imaginary land where wildlife meets Parisian couture. At the core of this reimagined jungle, wild animals from the Toile de Jouy Sauvage prints are brought to life through life-size works of art.
The bespoke space also features Dior Maison pieces, including parasols, yoga mats, cushions, chairs, and candles. As per the resort, "even the walls, ceilings and poolside daybeds have been covered with Dioriviera's Toile de Jouy monochromatic tapestry."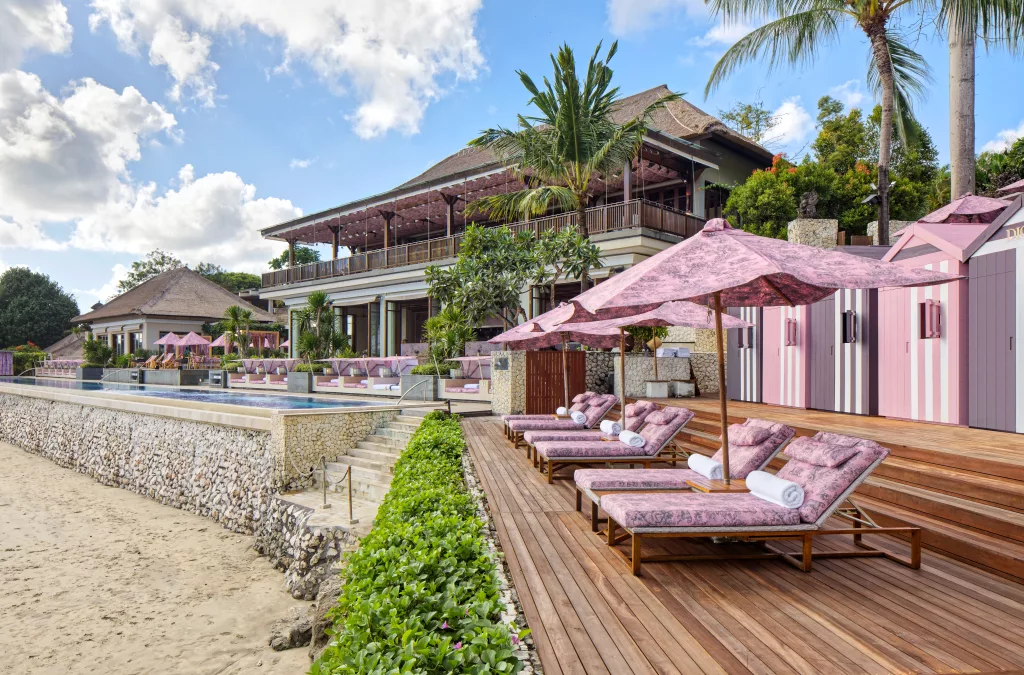 Dior Café
Dior's Bali takeover includes the setup of a temporary café in collaboration with Sundara's Chef de Cuisine David Gavin and Executive Pastry Chef David Peduzzi. Located on the mezzanine of the Sundara Four Seasons Resort, the café welcomes customers for breakfast, lunch and dinner, with "180-degree ocean views, and a private bar."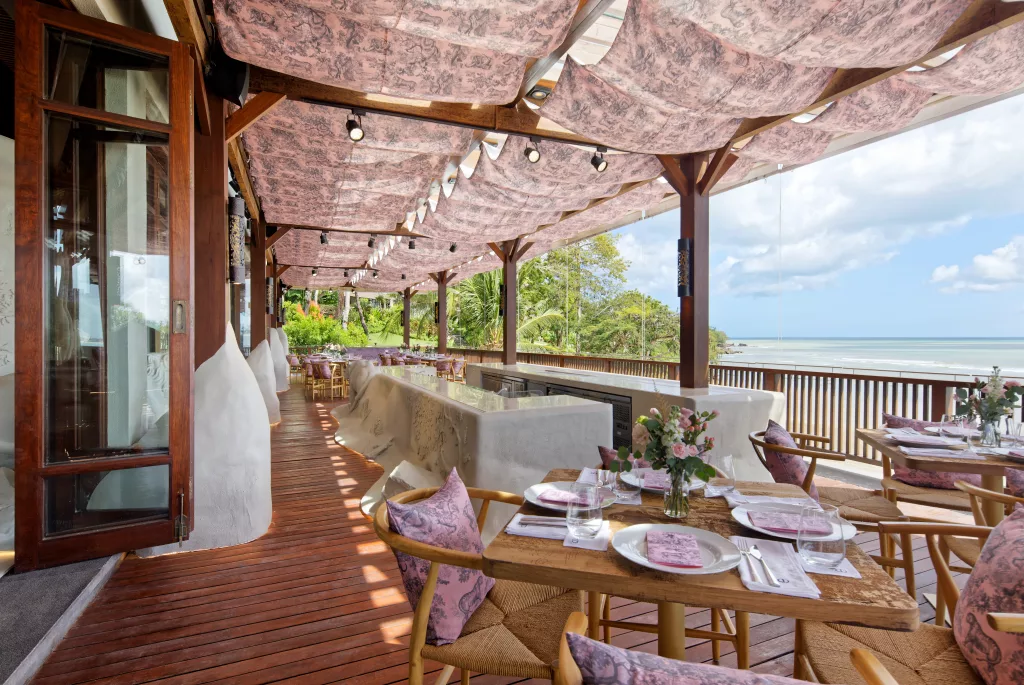 Offering a unique experience for lovers of the couture house, Dior's Dioriviera pop-up store at the Sundara Four Seasons Resort Bali at Jimbaran Bay will be open until September 10. If you're in Bali, you can visit the space from 10:00 am to 8:00 pm daily.
Interested in more fashion news? Check out EnVi's most-read fashion articles in the first half of 2023 here.
All products featured on EnVi are independently selected by our editors. However, we may earn a commission from qualifiying purchases.