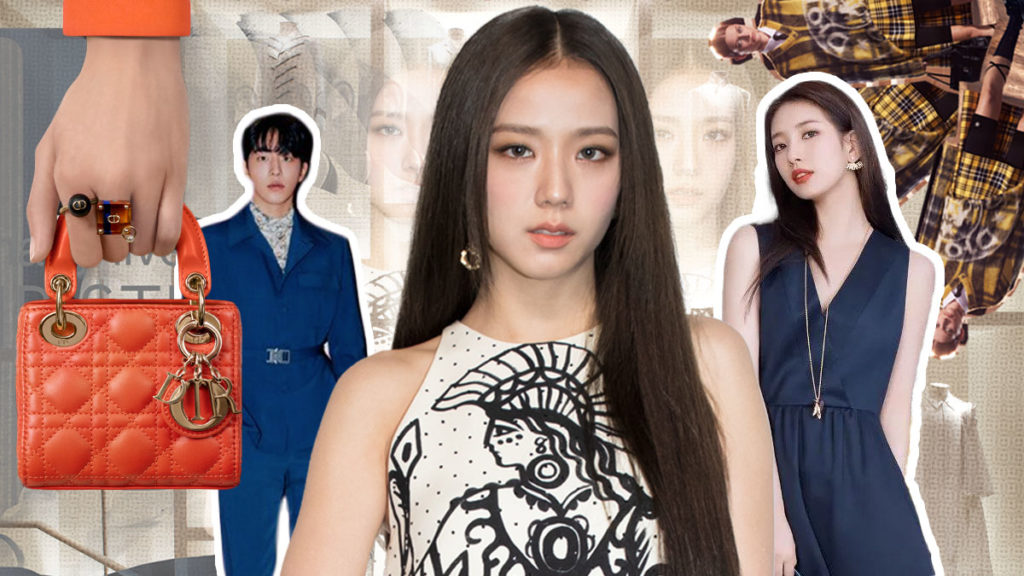 The storied French house of Dior is one of the favorite luxury brands among South Koreans. It has been for over two decades. However, with the country quickly emerging as one of the most alluring fashion meccas in Asia, Dior is experiencing a new shift and aligning with the local culture. The brand's upcoming show at Ewha Womans University is only a small part of an expansion strategy that LVMH—Dior's parent house—put into motion years ago. At the heart of this plan are "success cases" in the entertainment industry, a booming economy, and a strong, historic link between luxury and the nation. Ahead, EnVi recaps Dior's journey into the hearts of South Koreans. 
Dior's Commercial Presence in South Korea
Considered the second-largest Asian market for luxury goods, South Korea is an attractive commercial hub for the world's most prominent brands. With the country's entertainment industry shooting up to the world stage, in recent years, several fashion houses have exploited the potential of the market through new and closer allyships with Korean stars. However, the ties between Dior and the Asian powerhouse go beyond celebrity partnerships. A booming market for luxury, South Korea has always represented an important piece of LVMH's growth projection. As early as 2003, LVMH highlighted that the performance of Parfums Christian Dior in Japan and Korea "offset" the losses associated with the global economic downturn at the beginning of the 2000s. The conglomerate also pointed out that Parfums Christian Dior was one of the first LVMH brands to enter the Asian market and anticipated that its longstanding presence would facilitate further growth. "In order to take advantage of the high potential of these Asian countries […] the business group is focusing on marketing and communications and is also increasing its structural investments," LVMH wrote in its annual report.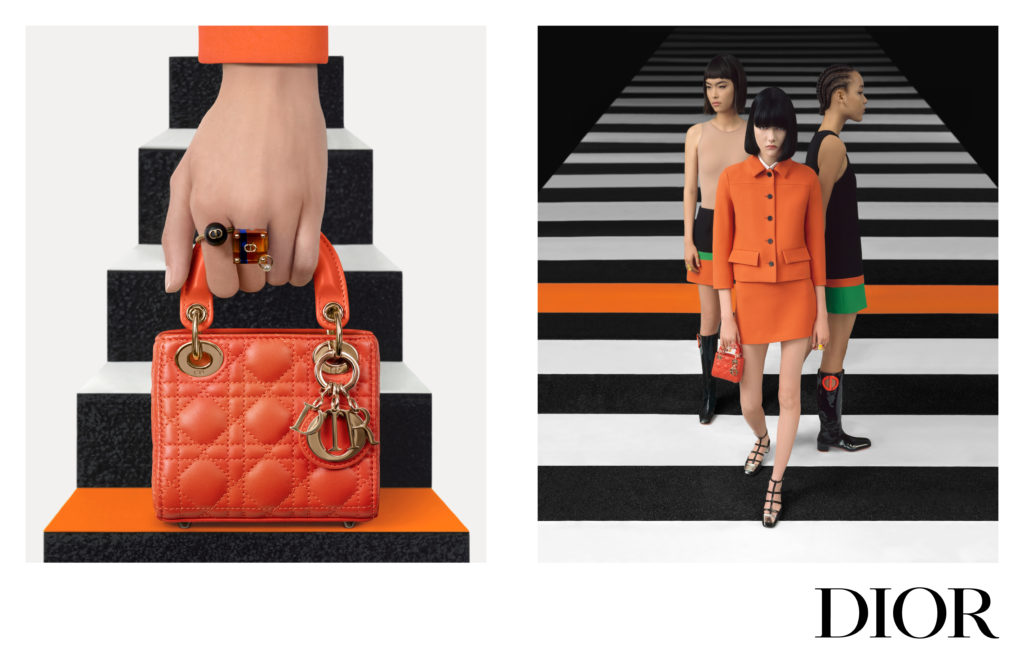 With the passing of time, Dior has not only consolidated its commercial presence in the thriving South Korean economy, but they have also fostered stronger connections with the country. In 2011, the Financial Times reported that the trendsetting nature of Korean entertainment encouraged Dior to launch a "fresh offensive" in the nation. Among other strategies, Dior invested in the construction of a six-floor store in Seoul —the brand's largest flagship in Asia. Likewise, Dior turned Seoul into a mandatory stop for all its exhibitions and launched spaces to showcase South Korean talents. For instance, when "Esprit Dior"—the international exhibition touring fashion capitals to showcase Dior's heritage—arrived in Seoul in 2015, Dior invited Korean plastic artists to display their work. "Korea is increasingly positioning itself in the world as an important country in areas of art and creativity. We considered that now is a good moment for Dior and Korea to have a stronger connection," said Dior's curator, Florence Muller.
Dior's South Korean Darlings
Over the last few years, this stronger connection has translated into brand ambassadorships and partnerships with a large list of Korean celebrities. Though evidently, the association with Global Brand Ambassadors Jisoo and Sehun—officialized in 2021—is at the pinnacle of Dior's push in the South Korean market, the brand has an extensive list of house friends and Korean ambassadors including Olympic medalist Yuna Kim, actress Suzy, and actor Nam Joo-hyuk, each of them with their own accolades and contribution to leveraging the brand's name.
Dior Queen, Yuna Kim
Recognized for her lasting mark in the world of sports, Olympic medalist, Kim Yuna is a longtime friend of Dior. Dubbed "Queen Yuna" in her home country, the sportswoman flaunts an unbeatable grace and continues to be a role model for women. By the hand of Dior, the celebrated skater has entered the world of high fashion, representing the brand and starring in global campaigns. In addition to representing Dior's fashion, beauty, and haute joaillerie lines in Korea earlier this year, Yuna became one of the stars of the Dior Vibe campaign. Kim Yuna is also recognized for campaigning for women empowerment through the Dior Stands With Women Series.
Miss Dior, Suzy Bae
"Nation's First Love," and former Miss A member, Suzy Bae made her transition into acting with great success. Well known for her role in dramas such as Vagabond and Start-Up, the actress is now one of the most coveted stars in the Korean industry. It is no surprise then that she has become one of Dior's darlings in her homeland. Suzy, who last year made it to Forbes' 30 Under 30 list, has served as an official ambassador for Dior in Korea since 2018. The actress is a regular at Dior's events and fashion shows and has proven to be a commercial power for the brand. In 2021, after showing the contents of her bag in a video for Vogue Korea, Suzy turned the "Suzy wallet" into one of the most searched topics online. The item in question, a Dior Saddle Lotus Wallet, sold out right after.
Nam Joo-hyuk
Actor Nam Joo Hyuk was first selected as Dior Men's ambassador for Asia in 2019. Much like any other brand spokesperson, the star collaborated with Dior Men for magazine editorials and local campaigns. As the heartthrob's fame continued to be on the rise, he was later appointed Dior Beauty ambassador in Korea. In 2021, the actor proved his popularity when he was remotely invited to the unveiling of Dior Men's SS 2022 runway. The actor's post on Instagram became the third-highest celebrity placement on social media during Mens Paris Fashion Week. A testament to his fashion prowess!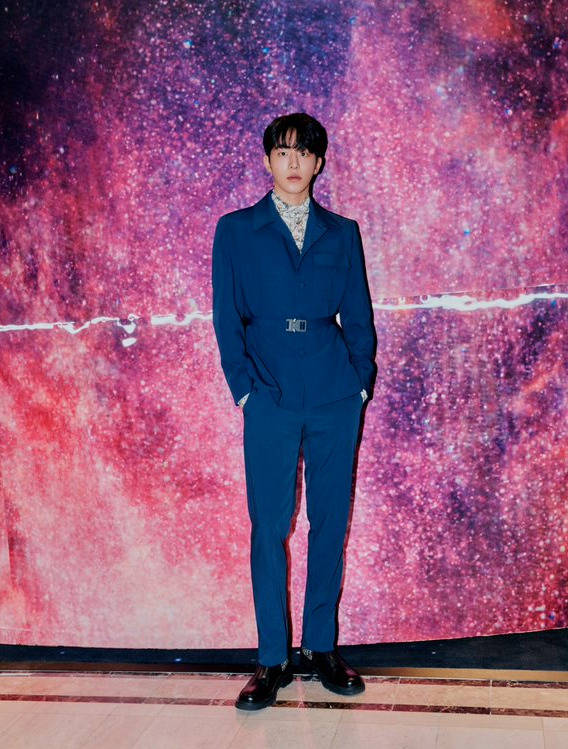 Global Ambassador and Dior's Dearest, Sehun
Flaunting a strong friendship with LVMH that dates back to 2017, EXO's youngest member, Sehun, was appointed ambassador of Dior Men in Korea in October 2020. It didn't take long before he was turning heads left and right, starring in campaigns, gracing magazines, and showing off an exclusive Dior wardrobe. Sehun, who was appointed Global Ambassador for Dior Men in 2021, has also attended—virtually at least—the unveiling of Dior's menswear collections with great results. During Mens Paris Fashion Week SS 2022, for example, Sehun generated 1.43 million dollars in Media Impact Value for Dior in one single Instagram post. Dior greatly benefited from Sehun's digital pull. Stats placed Dior's Sehun post as the second most valuable celebrity placement on social media during Fashion Week and the highest for Dior.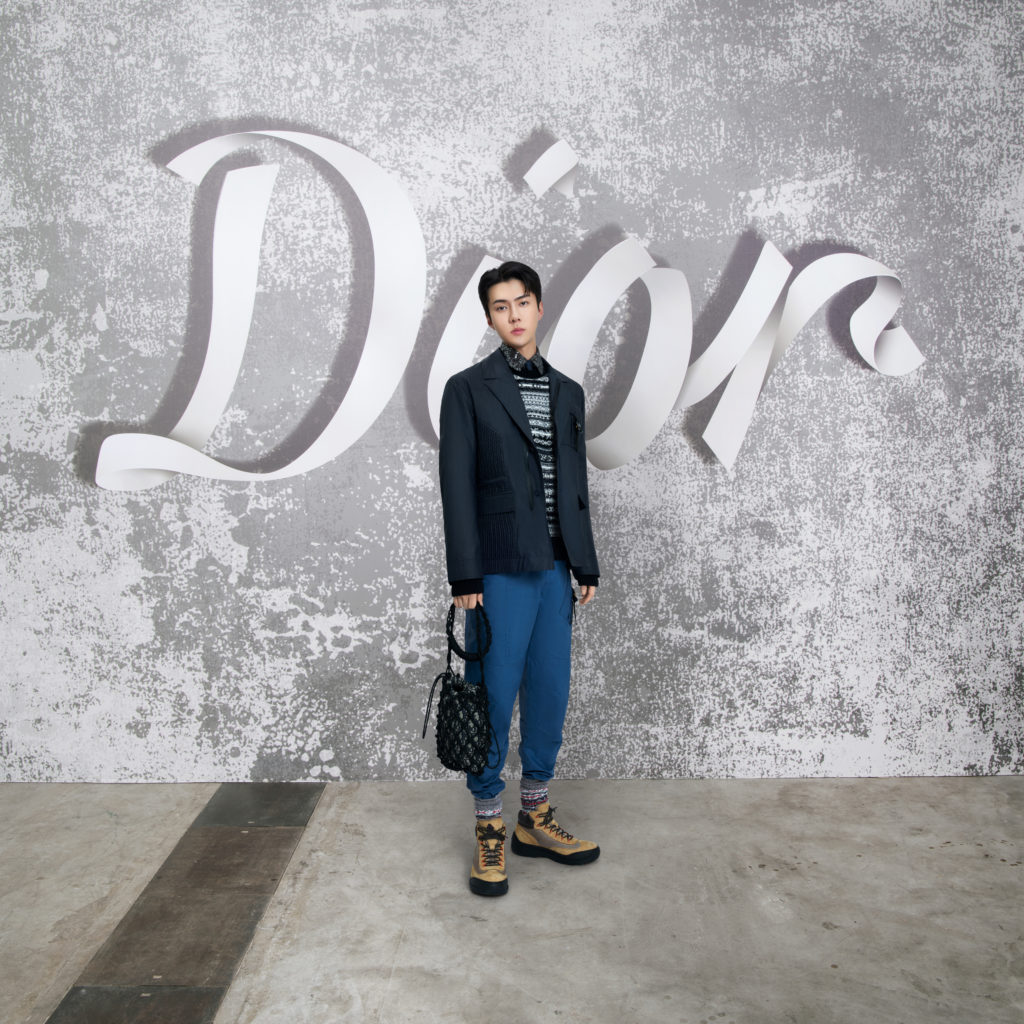 Dior's Dream Girl and Global Ambassador, Jisoo
In March 2021, following a blossoming friendship with the luxury house, BLACKPINK's member, Jisoo, was officially appointed Dior's Global Ambassador for fashion and beauty. The announcement highlighted that the star had been selected because of her "liberated femininity." Additionally, Dior's Creative Director, Maria Grazia Chiuri named the singer as one of the inspirations behind Dior's Fall/Winter 2021 collection.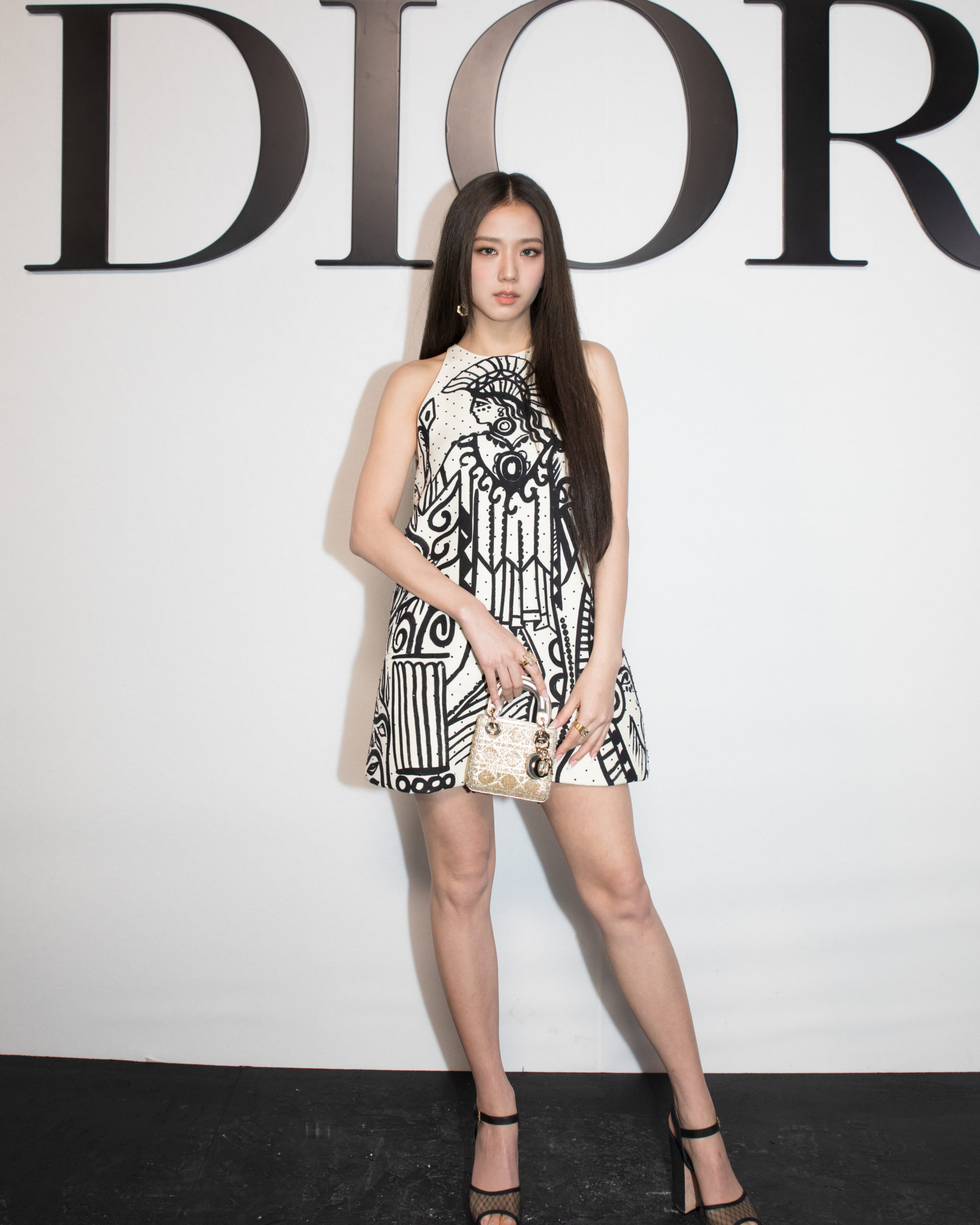 Since her appointment, Jisoo's attendance at fashion shows has proven to be a profitable business for Dior. In the most recent Paris Fashion Week, the brand came out at the top of fashion brands. According to WWD, Jisoo contributed with an Instagram post that tallied $1.74 million in Media Impact Value. Furthermore, Jisoo has proven to be a force to be reckoned with. The up-and-coming actress has fronted highly successful beauty campaigns with Dior and has added several milestones, starring on the covers of various international magazines at once.
The Stars in Dior
In addition to Dior's official ambassadors, the brand maintains links with a long list of celebrities that includes, NCT's Mark and singer GRAY, who have previously been invited to watch Dior's Cactus Jack show from a digital front row. Dior has also collaborated with a variety of stars on exclusive magazine features. This month alone, NCT's Doyoung partnered with Dior and W Korea for a three cover issue that showcased Dior Men's Fall 2022 collection. Similarly, DAZED Korea featured TXT members Soobin and Yeonjun in a special pictorial promoting Dior Sauvage.
The Future Is Female
Now that the world started to open up again, Dior's Creative Director, Maria Grazia Chiuri, is opting for destination shows again. After taking Dior's Pre-Fall 2021 on a tour to China last year, and visiting Athens in previous seasons, this time, the designer opted for presenting the brand's Pre-Fall 2022 collection in Seoul. In sync with Maria Grazia Chiuri's ethos, the brand partnered with the prestigious Ewha Womans University to showcase the runway on its campus. However, this alliance goes beyond fashion or marketing purposes. In a press release, the brand anticipated the launch of an education and mentoring program for Ewha's students. The promising project finds common ground with Chiuri's intention of empowering women. In a recent profile on The Washington Post, the designer opened up about her struggles as Dior's first female Creative Director. "I never imagined that [it] could be possible for me to arrive in this position," she said. "We are living in a patriarchal world. That is the real feeling for women, for myself. It was not easy to find my way. I think that is really something that you have to work on."
How to Watch Dior's Show
Dior will be hosting its destination show in Seoul, South Korea on April 30 at 1pm (CET). Additionally, to celebrate the collection presentation, the brand will also open up a pop-up store in Seongsu-dong. Watch Dior's show here and get a glimpse at the Pre-Fall 2022 collection.