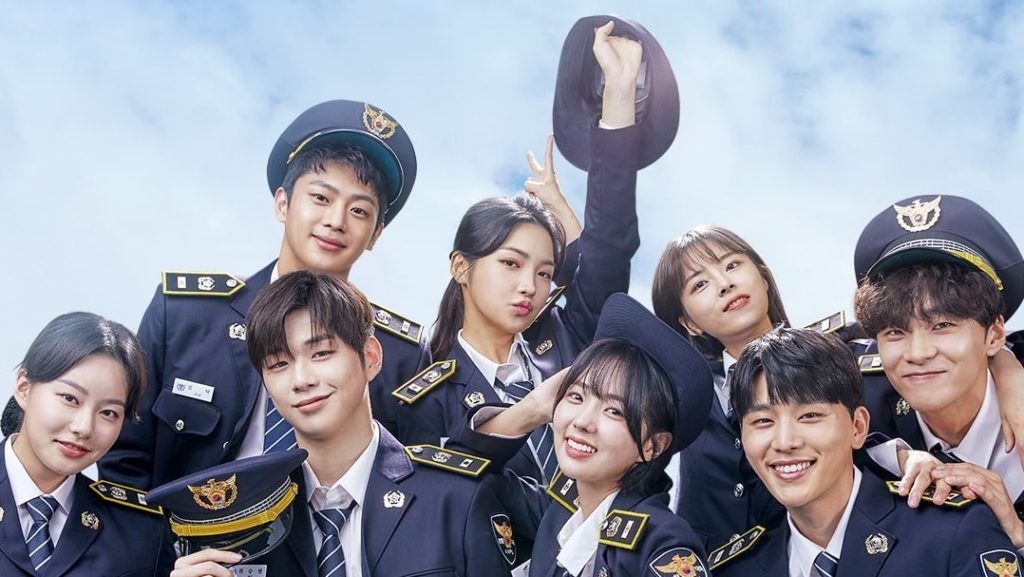 On November 12, 2021, Disney+ launched in Korea to expand its productions into Asian-Pacific countries. The head of Disney's APAC content & development released in a statement that, "There is a tremendous appetite globally for high quality Asian content and original stories with great cultural resonance." Considering the global success of Netflix's Asian content, it's no surprise that other platforms are seeking to branch out into Asian media. With more attention than ever on international media, Disney+ explained they "will continue investing in the best content and collaborating with the most sought-after creative talent and storytellers in the region so they can shine on the world stage." Check out what original Korean shows are currently airing and joining the Disney+ roster for this upcoming year below!
Outrun by Running Man
As the first official spinoff of the popular variety show Running Man, the new series has already drawn immense attention. The show features members from the original cast with different games and missions compared to the original. With the familiar charm of Running Man and the chemistry between Sparta Jongkook, Sly Haha, and Older Brother Sukjin, this new variety is sure to have you laughing.
14 Episodes
Genre: Variety, Game Show, Comedy
Main Cast

Kim Jongkook
Haha (Ha Donghoon)
Ji Sukjin

Release Date: November 12, 2021 – February 2, 2022
Snowdrop
The show follows the monumental June 1987 Democracy Movement that protested against the dictatorial government. The story begins when graduate student Lim Sooho is hidden away from his pursuers by an undergraduate student, Eun Yeongro. Despite the historical turmoil looming in the background, this fateful encounter leads the two lovebirds to fall for one another.
16 Episodes
Genre: Romance, Melodrama, Period, Action
Main Cast

Jisoo as Eun Yeongro
Jung Haein as Lim Sooho
Jang Seungjo as Lee Gangmu

Release Date: December 18, 2021 – January 30, 2022
Rookie Cops
Kang Daniel makes his acting debut as Wi Seunghyeon, an honors student at the prestigious Korean National Police University. Following in his father's footsteps, Seunghyeon hopes to graduate and become an outstanding police officer. But unfortunately, his plans and dreams begin to change after meeting the troublesome Go Eungang, played by Chae Soobin.
16 Episodes
Genre: Romance, University, Youth
Main Cast

Kang Daniel as Wi Seunghyeon
Chae Soobin as Go Eungang
Park Yoona as Ki Hanna
Lee Shinyoung as Kim Tak

Expected Release Date: January 26, 2022
Grid
Lee Siyoung plays a ghost in 1997 who is renowned for creating the "Grid," a global shield that contributes to saving humanity. She suddenly disappears only to reappear over two decades later to help Kim Manok, a serial killer, escape. Kim Saeha has been waiting for the last twenty-four years to uncover the mystery behind this dark entity. Finally, Jung Saebyeok, a detective, discovers a clue to the mystery when pursuing a case and joins along in this hunt. Song Eojin, with his own mysterious agenda, comes together to help figure out the secret of the Grid and why this phantom is now protecting a murderer.
10 Episodes
Genre: Sci-Fi, Thriller, Action
Main Cast

Seo Kangjoon as Kim Saeha
Kim Ahjoong as Jung Saebyeok
Kim Muyeol as Song Eojin
Kim Sungkyun as Kim Manok
Lee Siyoung as Ghost

Expected Release Date: February 16, 2022
Moving
This supernatural drama is a webtoon adaptation that centers on high school students Kim Bongseok, Jung Heesoo, and Lee Kanghoon. These three have each inherited powerful abilities from their parents. Bongseok can fly, Janghee can heal, and Kanghoon possesses the power of super speed. Our trio must figure out how to suppress their special powers while navigating school life. Meanwhile, their parents, Dooshik, Joowon, and Mihyun work together to protect their kids from the dangers of their abilities and those that want to use them for evil.
20 Episodes
Genre: Action, Fantasy, Supernatural
Main Cast

Jo Insung as Kim Dooshik
Ryu Seungryeong as Jang Joowon
Han Hyojoo as Lee Mihyun
Lee Jungha as Kim Bongseok
Go Yoonjung as Jung Heesoo
Kim Dohoon as Lee Kanghoon

Expected Release Date: 2022
View this post on Instagram
Kiss Sixth Sense
This sweet romcom is another webtoon adaptation starring Seo Jihye as Yesool, an ordinary worker, and Yoon Kyesang as Minhu, her uptight boss. Yesool has the extraordinary ability to see someone's future when her lips touch them. The only setback to her power is that it doesn't tell her when the event will happen. Constantly butting heads with her boss, she's shocked to foresee her and Minhu naked in bed together after accidentally kissing his neck. Hilarity is sure to ensue in this "enemies to lovers" romance.
Episodes TBD
Genre: Romance, Comedy, Fantasy
Main Cast

Yoon Kyesang as Cha Minhu
Seo Jihye as Yesool
Kim Jisuk as Lee Sohwan
Lee Jooyeon as Oh Jiyoung

Expected Release Date: 2022
King of Savvy
This upcoming drama is still in the beginning stages of production as it continues casting its characters. The crime-filled, action-packed series will follow the high-risk adventures of a casino mogul who finds himself wanting to gamble again. Expectations are high with the production helmed by Kang Yoonsung, who has directed the 2017 thriller crime film, The Outlaws, and the upcoming fourth season of Netflix's Kingdom. Squid Game's star-crossed lovers, Heo Sungtae and Kim Jooryung have been said to be in talks to join the cast and are currently considering their offers.
Episodes TBD
Main Cast

Choi Minsik
In Talks

Heo Sungtae
Kim Jooryung
Lee Donghwi
Jo Jaeyoon

Expected Release Date: 2022
Unfortunately, this exclusive content has and will only be released in limited Asian countries. There has been no announcement as to when or whether it will be available for global fans. However, as Disney+ continues this international move, we hope it will make its Asian-specific content accessible worldwide soon.
Eager for more ACT!ON content? Check out 6 upcoming K-dramas in the first quarter of 2022 here!