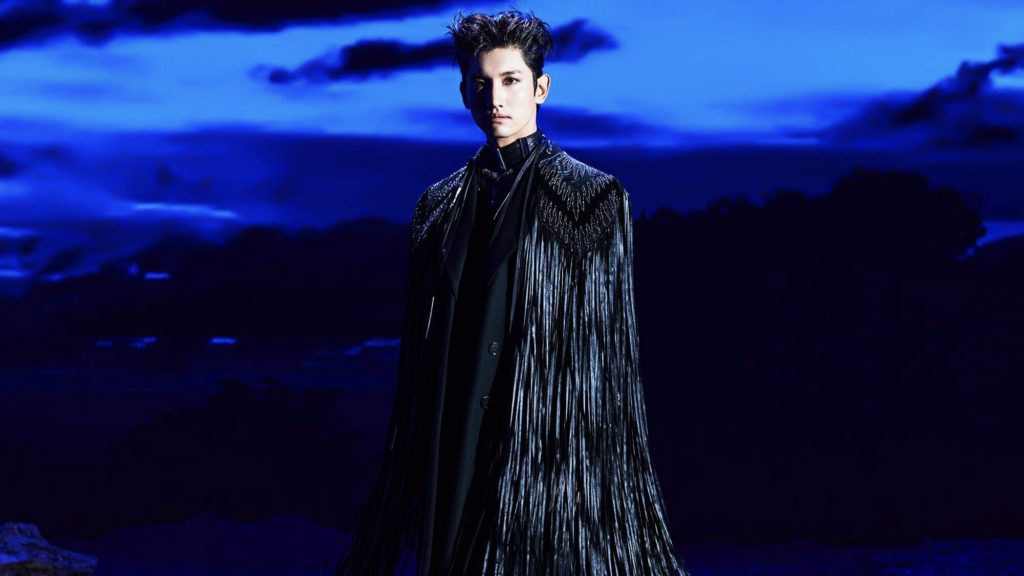 It doesn't take a rocket scientist to know TVXQ soloist, Max Changmin, has everyone wrapped around his finger whenever he opens his mouth. On January 13, Changmin raised both heaven and hell with the release of his sophomore EP, Devil, and its eponymous lead single.
Hot With Fever
To properly reign in the new year, Changmin unveiled the first song off his latest EP, "Fever," at the SMTOWN LIVE 2022 concert on January 1. The concert itself held a record-breaking 51 million streams from 161 regions worldwide, making it the most-viewed Korean concert to date. However, it was Changmin's performance, among a few others, that became the talk of the town that night.
With a melting pot of jazzy piano, epic strings, and a stunning electric guitar riff, "Fever" showed Changmin in his most regal form yet. Visually, the singer boasted a high-class Victorian essence—sophisticated and untouchable. Yet, no matter how captivating Changmin looked, it was hard for fans to concentrate on anything besides the piercing echo of his signature windpipes.
When fellow TVXQ member Yunho asked Changmin what role his high notes play in his music, Changmin replied, "Not only in my album but also in TVXQ's album, I think it's one of the elements that make up our music identity—it's like my own QR code."
The Devil Inside
Shortly after "Fever," Changmin went full spooky vibes and finally dropped the title track, "Devil," on January 13. Categorized as a "slow R&B" song, "Devil" is actually a remake of Swedish artist and producer Alex Runo's 2021 track. The eerie atmosphere, in the beginning, is almost unsettling as you wait in suspense for what's to come. As Changmin ushered in his verse with a low, rumbling tone, the chorus exploded into a gospel, bluesy orchestra of sounds—with every breath he commanded attention.
When it came to writing the track, Changmin felt inspired by the stress and overwhelming state of the world during the pandemic. "In a way, 'Devil' is literally a devil, but I thought the devil I expressed was the devil that's inside us," Changmin stated in his press conference. "In this series of COVID-19 situations, you can't help but feel uncomfortable and stressed—I wrote "Devil" because I thought it might be a fear of something."
Whether the listeners take his lyrics literally or metaphorically, fans are captivated by the dark energy radiating from within.
Theatrics in K-pop is Back
With Devil holding six eclectic tracks total, the rest of the album is nothing short of a theatrical extravaganza. In between "Fever" and "Devil," Changmin released a promotion video for the B-side track, "Maniac." The three-minute number quite literally sounds like it was ripped out of a Rocky Horror performance with references to several classic cult films. From Alfred Hitchcock to Martin Scorcese, each scene's reference is intentional and purposely plays up the theatrics of it all. Musically, the bright rock n' roll landscape has drawn comparisons to the legendary rock band, Queen.
TVXQ as a whole is no stranger to big Broadway-esque numbers with fan-favorites such as the brass-heavy "Something" and the equally enchanting "Spellbound." Now that "Maniac" is out and fits Changmin like a glove, it's no wonder why he (and Yunho) are kings of theatrical K-pop.
The final three tracks on the EP are all astonishingly different from the rest, yet never out of place. "I tried to put in as many genres as possible," Changmin stated. "So, I'm trying to capture my vocal styles in various genres, including R&B, rock, and Latin pop—I prepared a variety of things so that I can express that charm."
And that, he did. In addition to penning the lyrics for "Devil," the vocalist also tried his hand at writing "Alien," a dazzling, medium-pop dance track. From the airy softness of "Airplane Mode" to the fun sensuality of "Dirty Dancing," everything about Changmin's Devil is to die for.
Devil is now available on all streaming platforms here.
For more music coverage, check out our latest article on ENHYPHEN's LP, DIMENSION: ANSWER here!