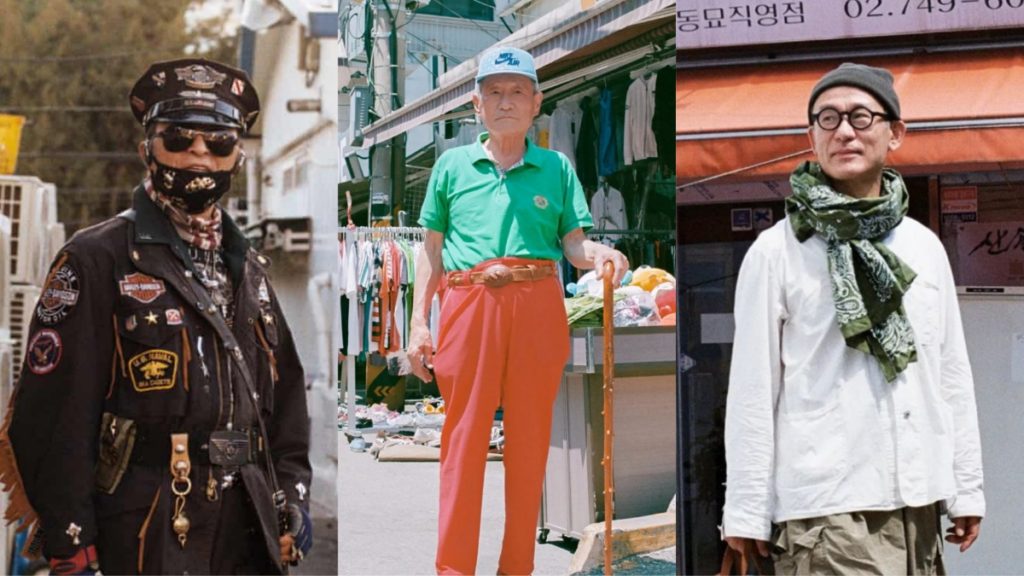 As one of Seoul's largest flea markets, Dongmyo Market is teeming with rare, curious, and cool vintage finds. The historic shopping district has recently garnered international attention for its burgeoning fashion scene, namely, that of its ahjussi patrons. In Korean, ahjussi means older man and the ones hanging out at this market have become unexpected fashion icons. Like the Lolita girls of Harajuku or London's irreverent punks, Dongymo Market's ahjussis are inspiring a generation of fashion aficionados.
Seoul's Premier Flea Market
Dongmyo Flea Market first emerged around the 1980s. Following the devastation of the Korean War, this decade was a period of rapid modernization rooted in political stability and economic growth. With both the means and opportunity to spend, Korea's newfound interest in shopping enabled markets like Dongymo to flourish.
Upon arrival at Dongmyo Market, giant piles of clothing lining the street greet visitors. Eager shoppers can spend hours sifting through these mounds looking for a hidden gem. As such, the market has become famous for its reserve of affordable and fashionable pieces. It is a playground for Seoul's most stylish residents, making way for the birth of the Dongmyo ahjussi.
Indescribably Unique
The "Dongmyo ahjussi" aesthetic is difficult to outline. It marries outdoor wear (think of bright windbreakers and hiking boots) with conspicuous signifiers of wealth, (Ralph Lauren Polos and designer belts) while drawing inspiration from styles from decades past (school uniforms and traditional Korean clothing). Even so, many other constituents stray from such delineations and yet manage to maintain that elusive Dongmyo vibe. Strange as it may sound, this variety can be principally attributed to the fact that most of these men are retirees. 
According to Marilyn Delonge, a scholar of fashion trends at the University of Minnesota, "as men are retiring, they want to be innovative in how they look—fashionable and sustainable with the times." As many Dongmyo ahjussis are former corporate employees who have spent decades under strict dress codes, retirement marks liberation from corporate uniforms and enables these men to craft and explore their personal style. However, "there are fewer places to play as we get older," Kim Dong Hyun, a Seoul-based street photographer interested in "elderly styles" tells EnVi. "Dongmyo is open every weekend…and you can try new styles with relatively little money," he adds. The result is the myriad of styles we see in the Dongmyo market today.
Perhaps, the Dongmyo ahjussi is more of an attitude than anything—an effortless take on fashion that's unorthodox, chic, and ugly-ish in all the right places. Kim describes the aesthetic ethos as "not dressing to look a certain way but because [they] like the way it looks." It's an act of defiance in an era of social media platforms that make trends more salient and accessible. In the end, the Dongmyo ahjussi is a sartorial hodgepodge of bygone eras and foreign lands that refuses to be pigeonholed into categories.
From Dongmyo to K-pop
For years, the younger generation dismissed Dongmyo Market as a place for old people only. The general consensus was that it was outdated and uncool. All of that changed after an episode of the variety show Infinite Challenge aired. Each episode invites the show's members to undertake something new. These include challenges like high-stakes espionage, corporate life, or in the case of this episode: a music festival.
In preparation for the performance, one of the show's members, Jung Hyundon, took Korean rapper, G-Dragon there for style inspiration. After digging through the market's quintessential clothing piles, their resultant outfits looked surprisingly trendy. As a highly influential figure in both fashion and music, G-Dragon's stamp of approval ostensibly transformed the market overnight: Dongmyo was cool now. Younger people started visiting regularly and Dongmyo Market became a fashion center for people across generations. While ageism has often pervaded fashion, the Dongmyo ahjussis were able to influence Korean youth culture in this cross-generational milieu. Their influence is visible in the clothes of hip-hop artists and trendy Seoulites.
International Fashion Icons
On the international stage, IYKYK Bulgarian designer, Kiko Kostadinov, was among the first to recognize Dongmyo Market's fashion prowess. Kostadinov first rose to prominence in 2018 for his collaboration with the Japanese sportswear brand, ASICS. Together, they launched an enormously popular line of sneakers that gave the "dad shoe" a sleek update. With this creative mindset, it's no surprise he took an interest in the styles of Dongmyo ahjussis when he visited Seoul. The designer even posted pictures of some of his favorite looks on Instagram and it seems Kostadinov took a lot of inspiration from this trip. His subsequent Spring-Summer 2019 collection focused on balancing hiking aesthetics with bold patterns and colors, a visual language emblematic of the Dongmyo ahjussi.
The Dongmyo ahjussi is gorpcore-meets-oil-tycoon with a splash of Nouveau-richesse. Trendy in its refusal to be trendy, the aesthetic encourages the wearer to be comfortable, authentic, and just a little bit weird. Kim rightfully points out "ahjussi fashion" can be a disparaging term; one that contributes to fashion's ageism. "These are people who have been interested in fashion for years but they just happen to be old," he stated. Perhaps this trend can be an opportunity to examine and dismantle our hidden biases. 
D-I-Y (Dongmyo It Yourself)
Ready to try it for yourself? EnVi put together a few pieces to get you inspired. And of course, you can also try scrounging around thrift stores for the authentic Dongmyo experience.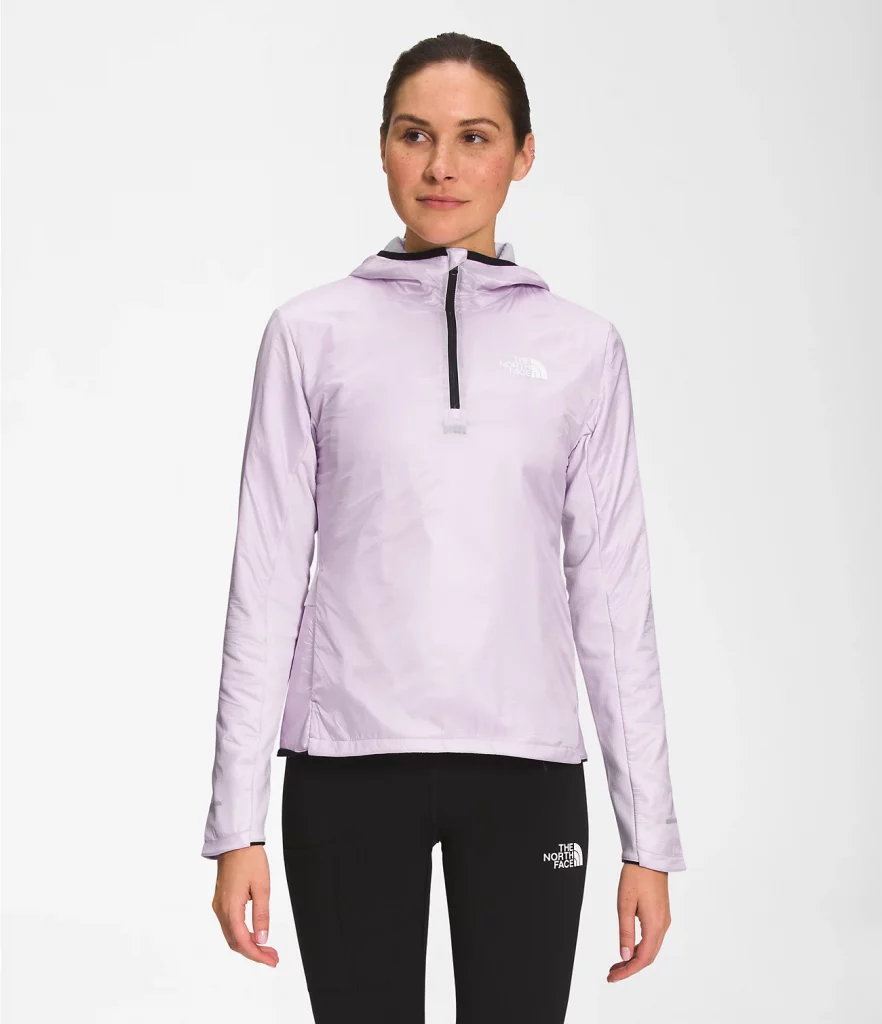 The North Face
Women's Winter Warm ¼-Zip – Lavender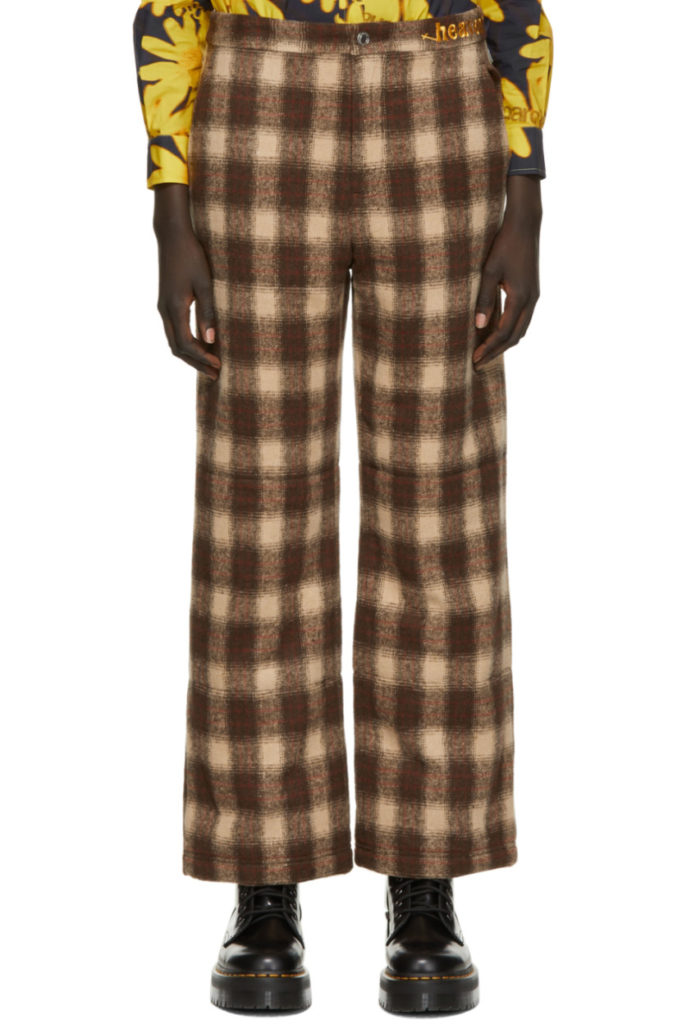 Marc Jacobs Heaven
Brown Insulated Trousers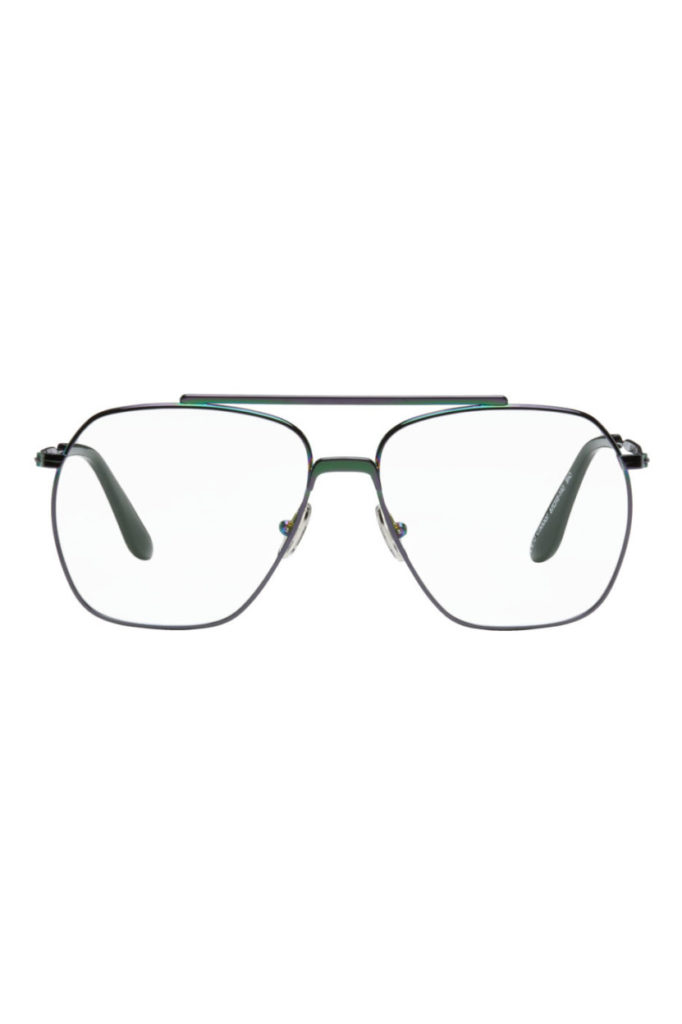 Acne Studios
Multicolor Aviator Glasses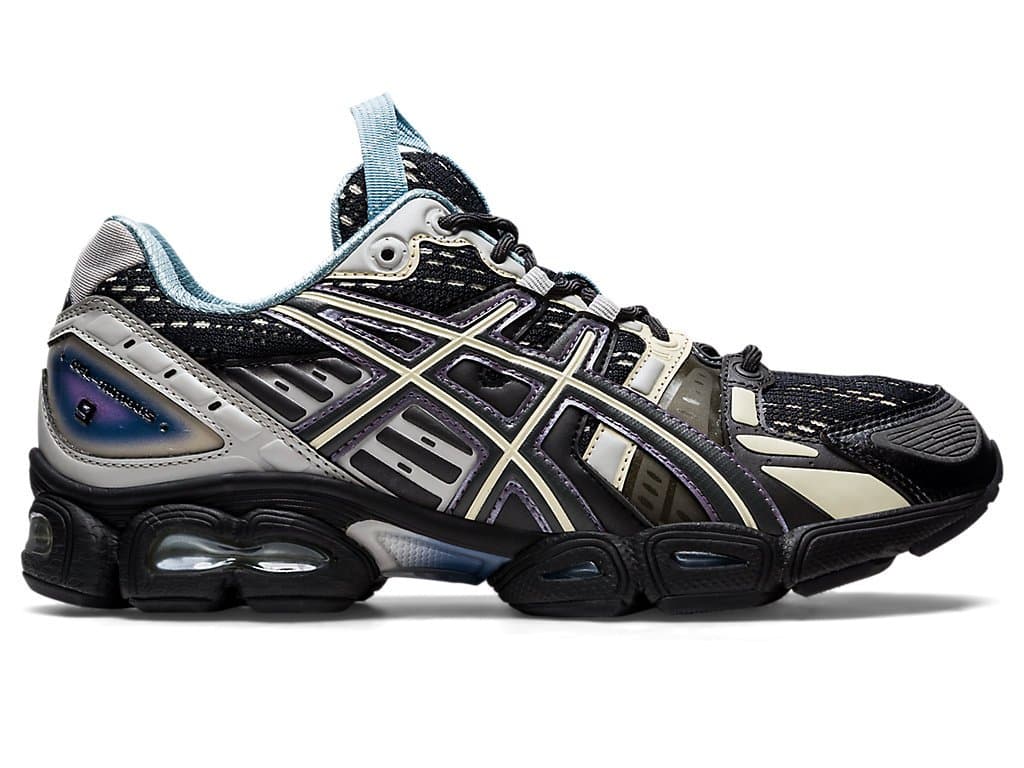 ASICS
UB5-S GEL-NIMBUS 9 – Black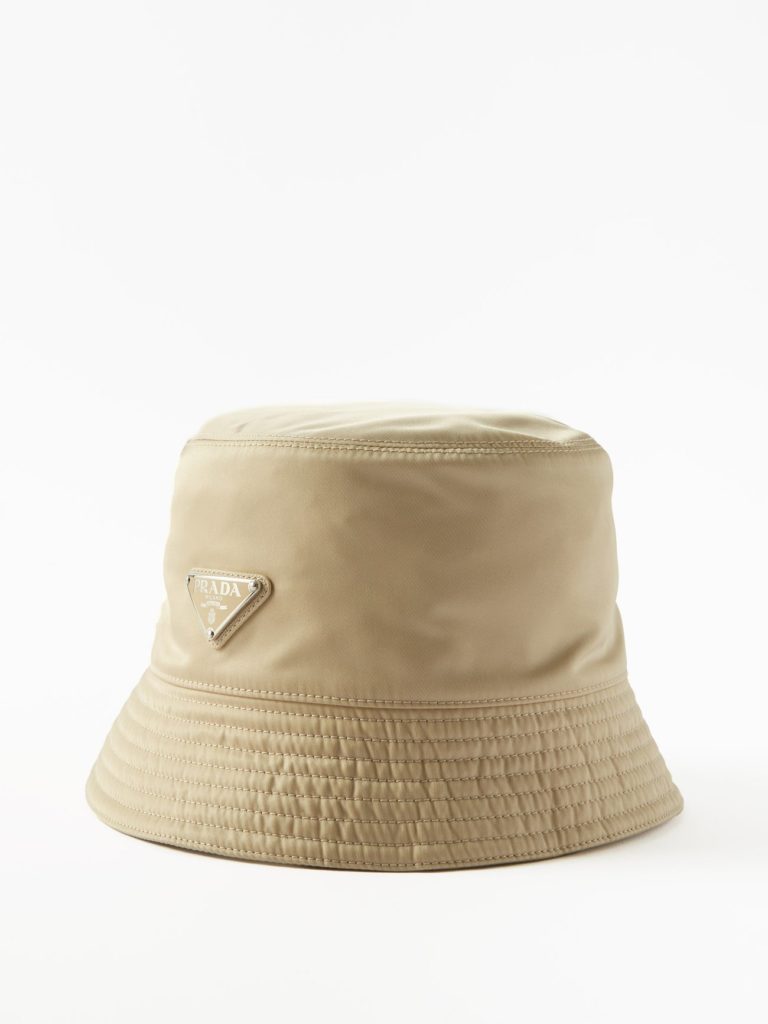 Prada
Triangle logo-plaque Re-Nylon bucket hat – Beige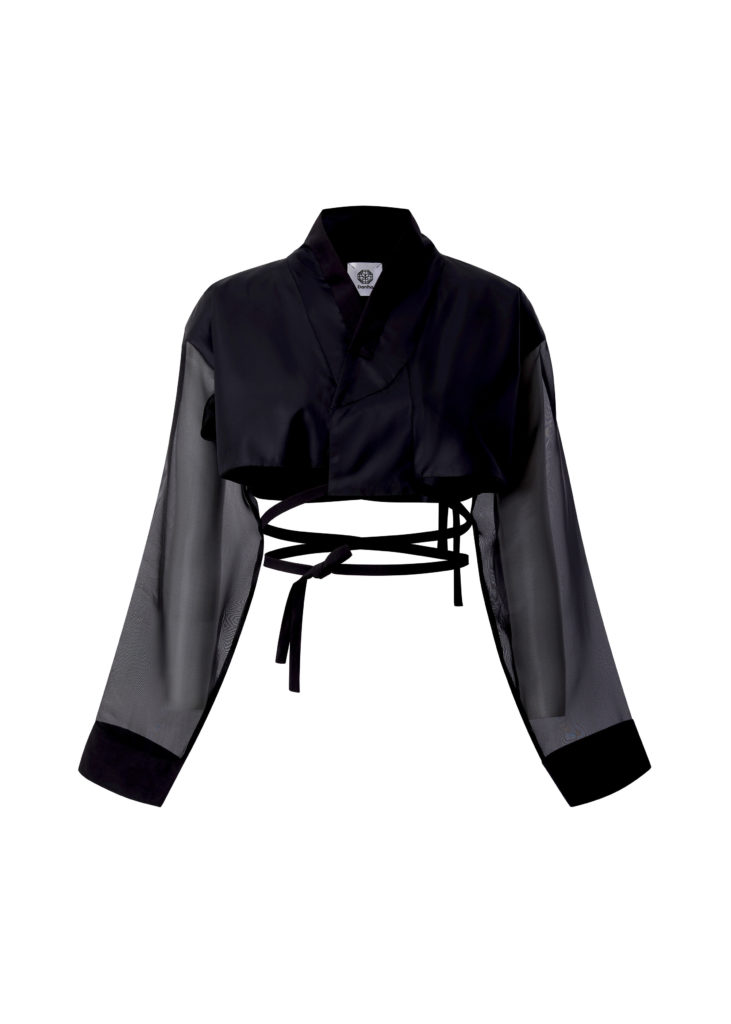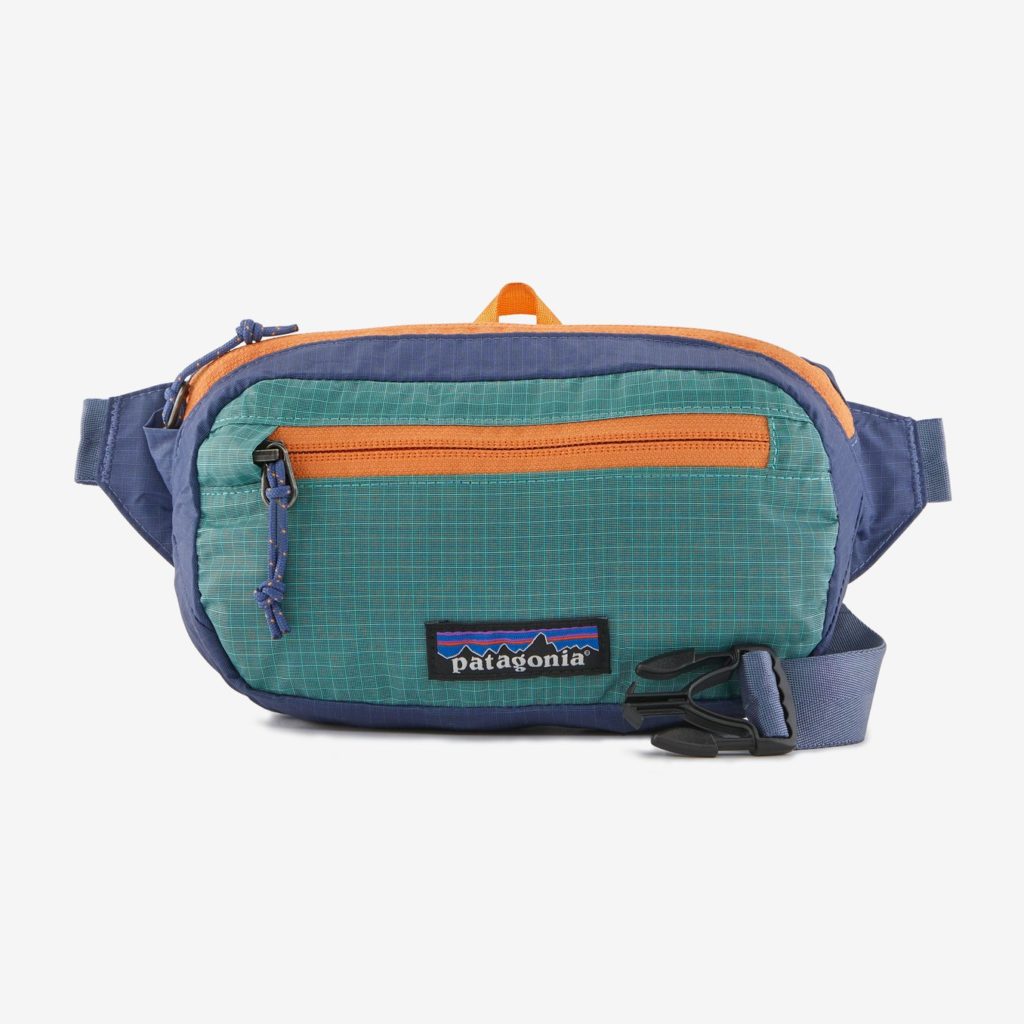 Patagonia
Ultralight Black Hole® Mini Hip Pack 1L – Fresh Teal
Want to know more about how Asian tastemakers are impacting the global fashion scene? Find out how Asian Pacific stars have become top players in the industry.