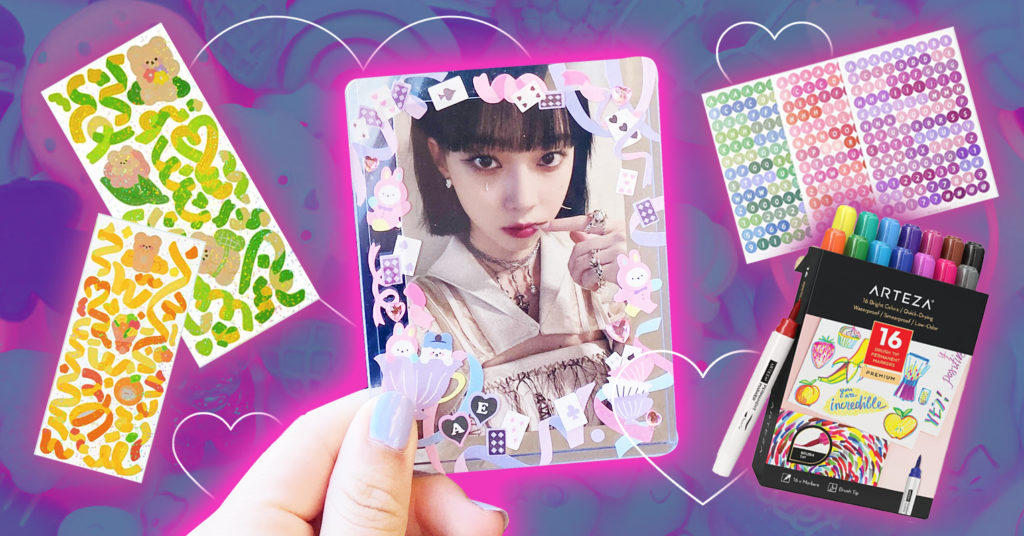 One of the unique benefits of being a fan of K-pop is getting all of the album inclusions. These collectors items range from elaborate posters, film strips, stickers, and, the most sought after, photocards that contain a simple picture of a member of an idol group, are loved by all fans. K-pop fans have tapped into their creative side when it comes to designing toploaders, the hard plastic sleeves that are community used to store and display photocards. If you're looking to gain inspiration or stock up on decorating supplies for your toploader decorations, we got you! In this series of EnVi Finds, we found some tools and decorations to help you design your next K-pop-inspired toploader.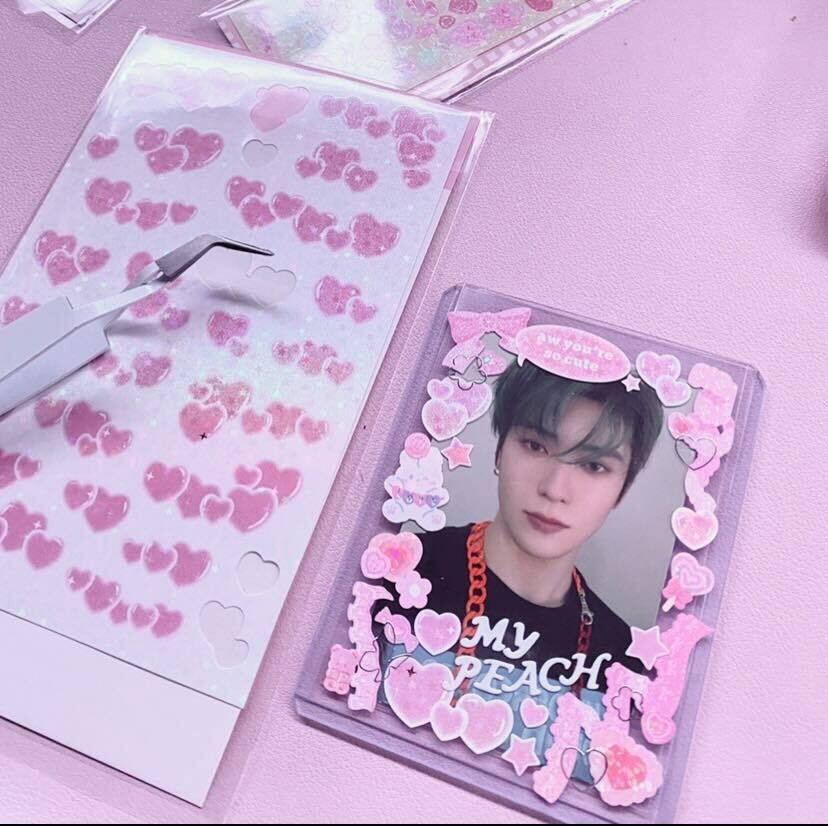 Tweezers Set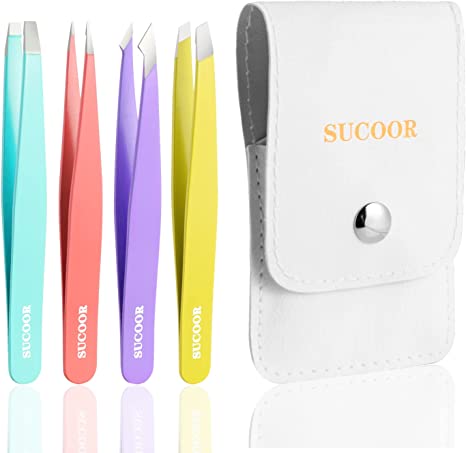 Start your decorating journey with the right tool! Get this stainless tweezer set for a stable removal and hassle-free transfer of your sticker decorations. The set includes four different tips: straight, point, point slant, and slant, which come with a nice leather case. This compact and colorful kit is available on Amazon for $7.99.
Decoden Cream Clay Set
Bored with sticker decorations? Upgrade your toploaders using decoden cream! Emerging from the Japanese trend used for decorating phone cases, this decoden cream clay set will add a cute and unique touch to your toploaders. Get this set on Amazon for $49.08, which includes deco sauce, whipped cream clay, piping bag, piping tip, and slice charms.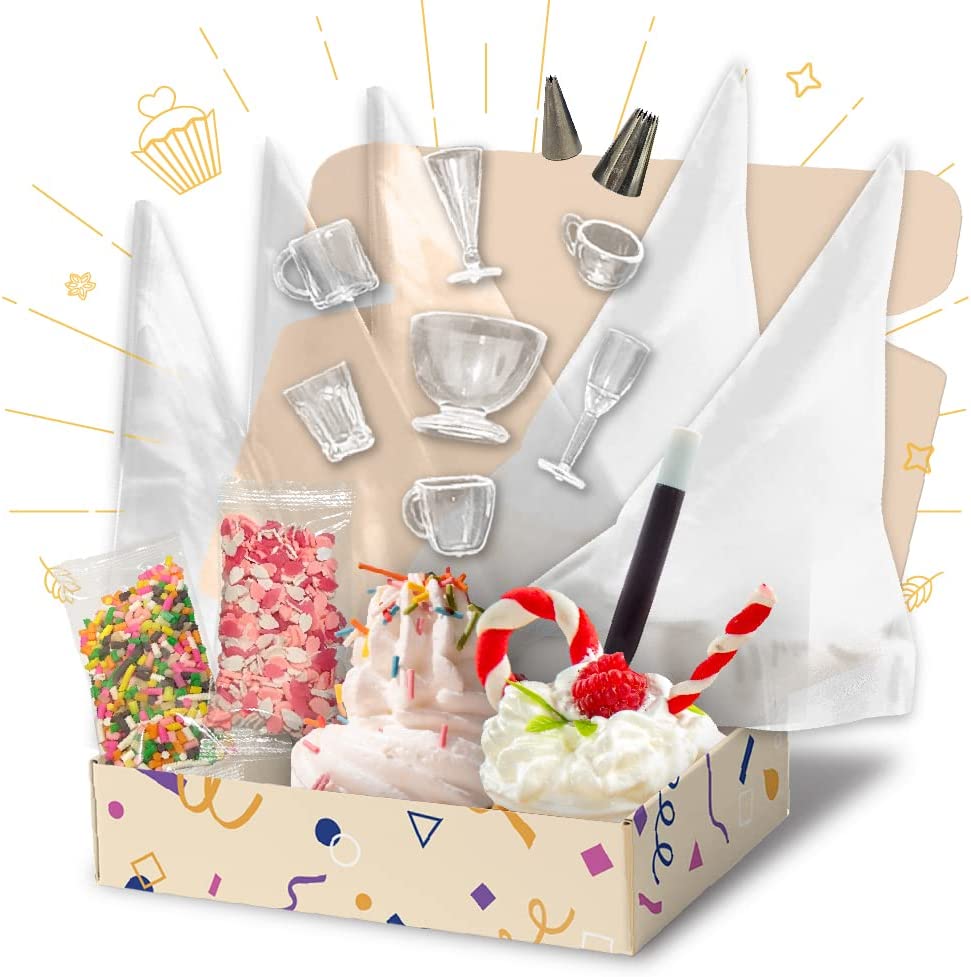 Blank Circle Sticker Labels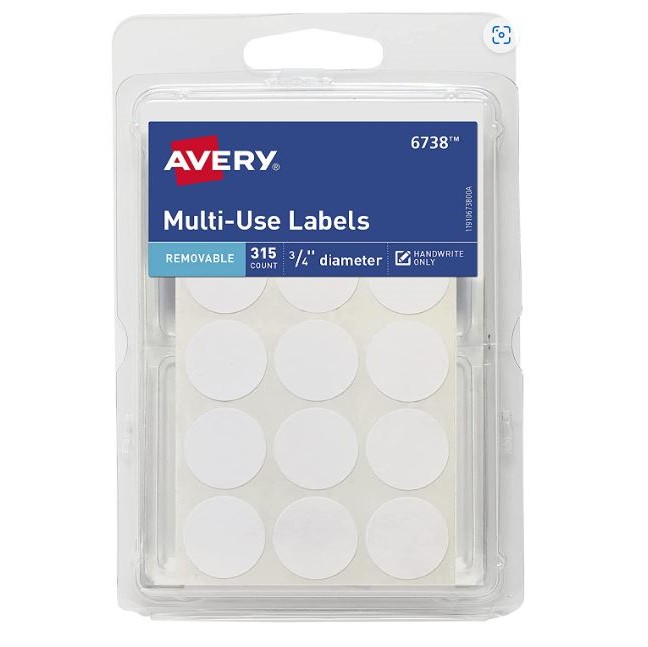 These multi-use blank circle sticker labels can be used to achieve that perfect circle-shaped design for your toploaders. This is the perfect decoration to achieve that cloud-like border. A perfect partner for marker pens, the pack comes with 21 sheets. Get a pack of sticker labels for only $1.58.
Marker Pens
Level up your blank sticker labels with these bright marker pens. With these permanent markers, customize your boring, white labels to achieve the color palette that suits your K-pop bias' photocards. Choose among their variety of 16 colors available for only $14.77 on Amazon.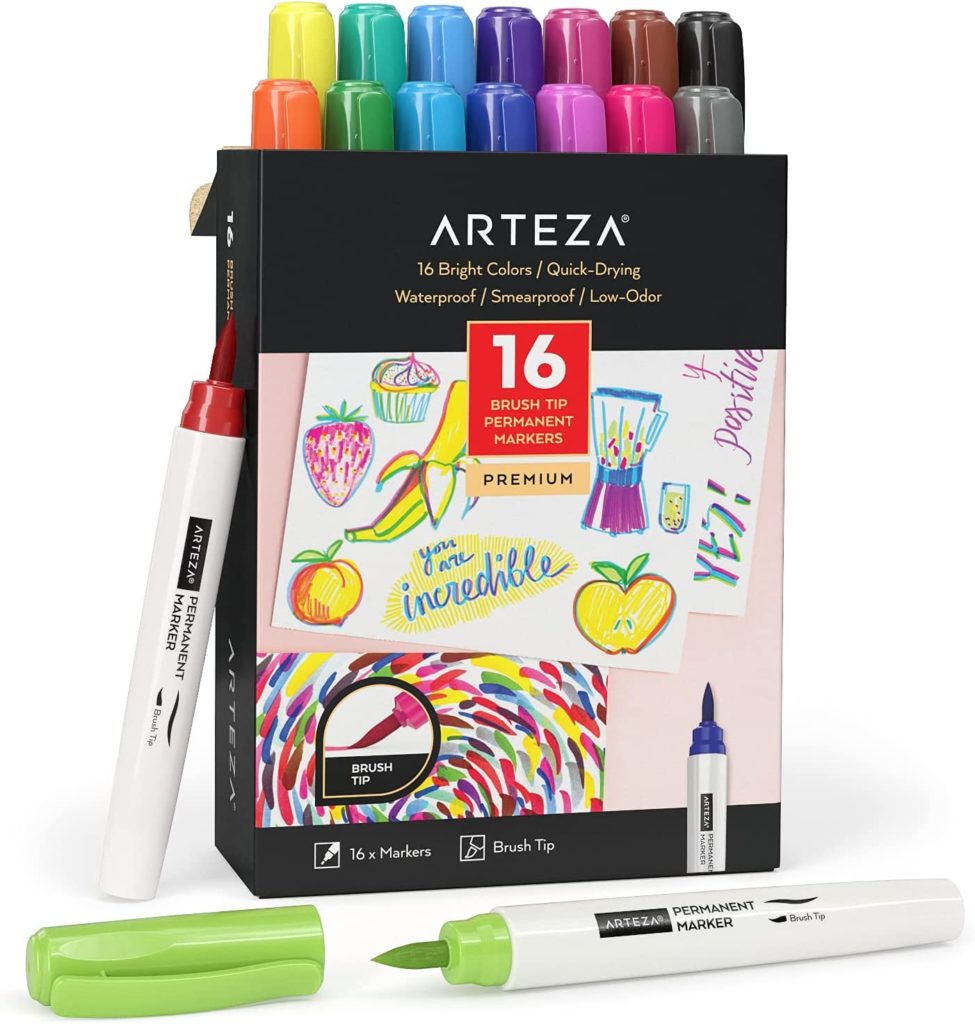 Colorful Letter Stickers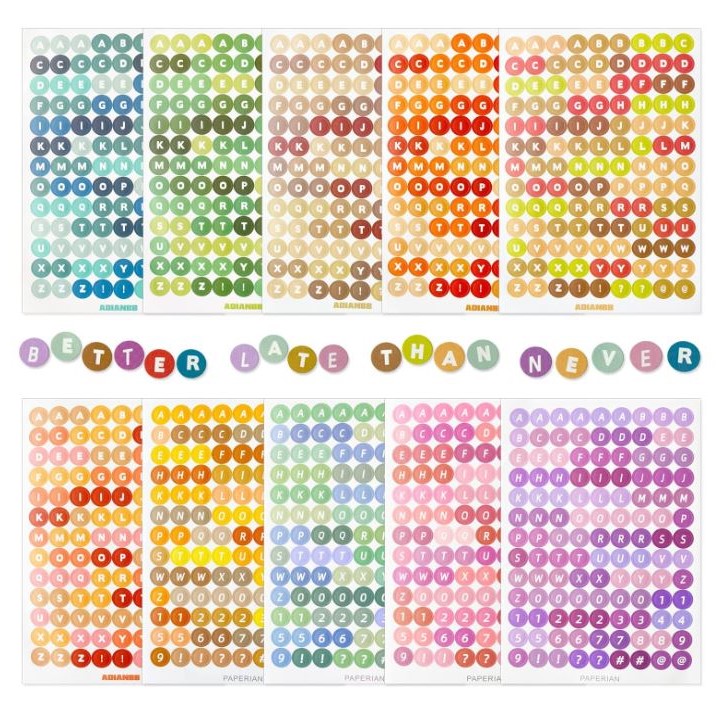 Use these multi-colored, gradient letter stickers to spice up your top holders. With the self-adhesive and wide variations of colors, these stickers can adorn your K-pop bias and make your decor lively. You can purchase a pack of 10 for $9.59 on Amazon.
Bear Style Crafting Stickers
Add stylish and sparkly designs to your photocards by using these varicolored stickers. Coming with 8 sheets in a pack, the quality vibrant stickers will sure bring all eyes to your decorating. This pack is for purchase for $7.99 on Amazon.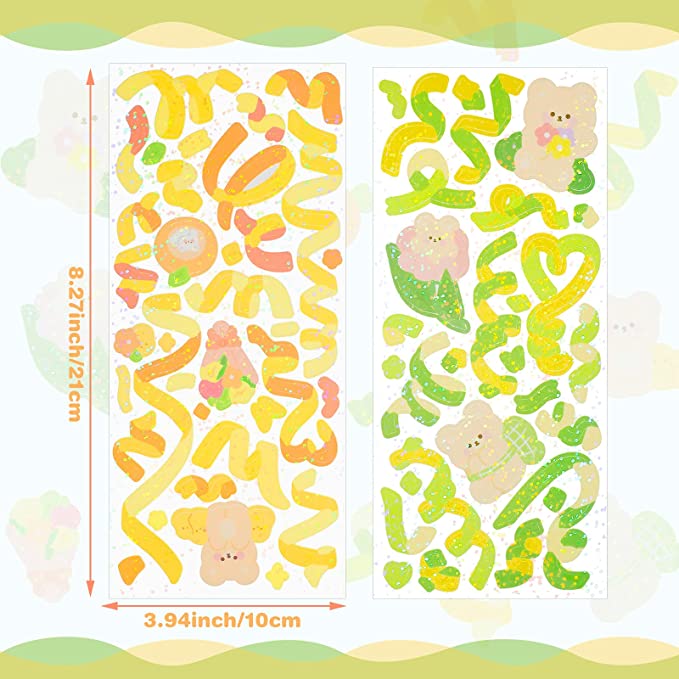 Candy Charms Pack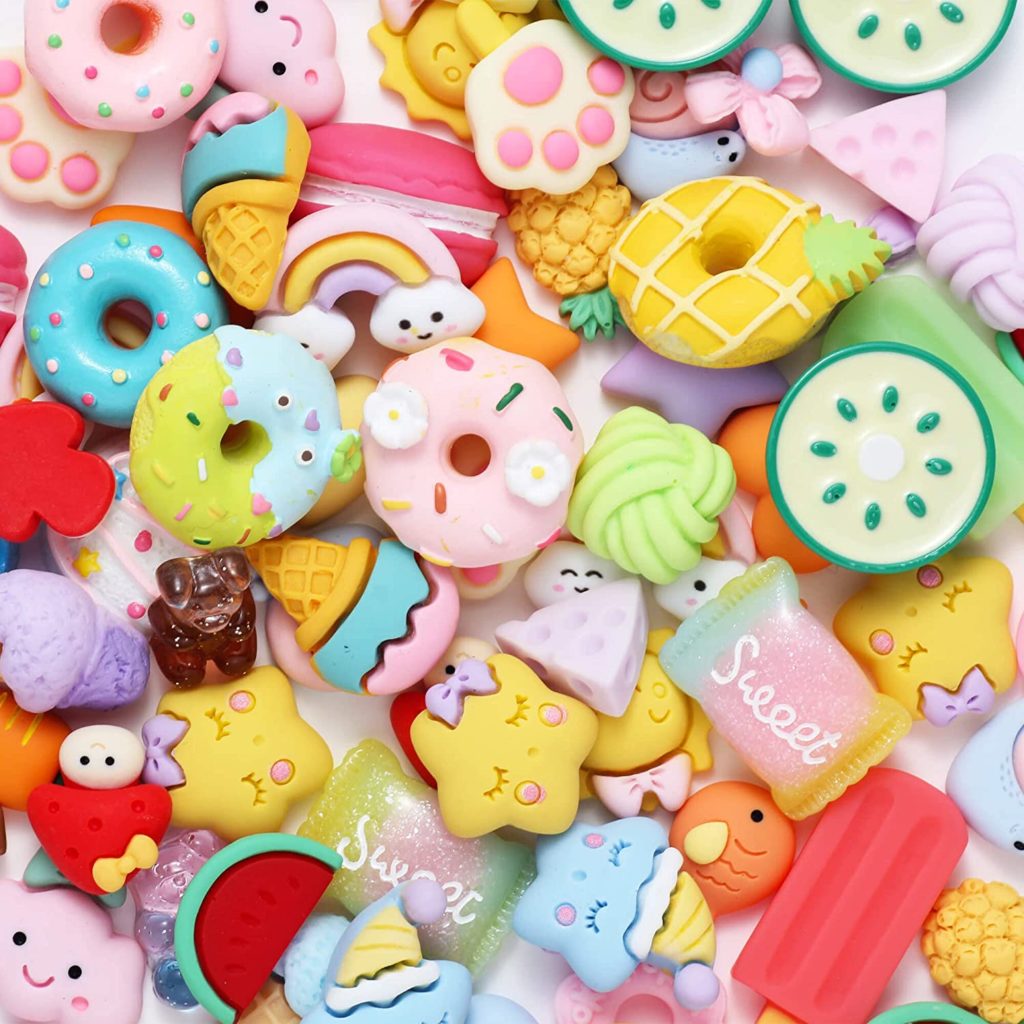 Bring a little of your sweet tooth into your toploaders with these candy charms. The pack contains 90 different charm pieces with 30 styles to choose from. These cute flat-back resin charms can match the sweetness of your K-pop idol's smile in their photocards. Get this pack for $11.99 on Amazon.
Want to get to know more about K-pop photocards? Check out our interview with K-collect and the future of photocard collecting here.
All products featured on EnVi are independently selected by our editors. However, we may earn a commission from qualifiying purchases.