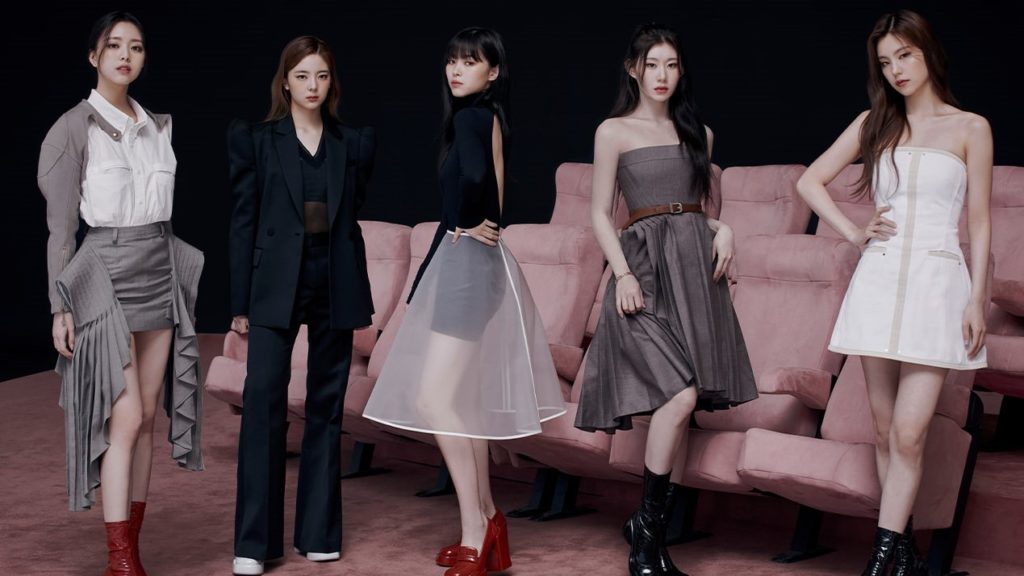 Recently, K-pop girl group ITZY was appointed as the global ambassador of the Singaporean brand CHARLES & KEITH. Having previously participated in multiple clothing and cosmetics campaigns, as well as magazine shoots, the group is no stranger to the world of fashion. Their first collaboration with the brand places Yeji, Lia, Ryujin, Chaeryeong, and Yuna as the faces of the Fall Winter 2022 collection, and we can't get enough of their most recent fashion role.
ITZY x CHARLES & KEITH
On August 2, CHARLES & KEITH announced that ITZY would be joining their brand as their newest global ambassador. Through their rise to stardom, ITZY has established themselves as powerful leaders of the new generation. As per the brand's announcement, ITZY's independent, carefree image and song lyrics perfectly complement CHARLES & KEITH's mission to empower women across the world through fashion.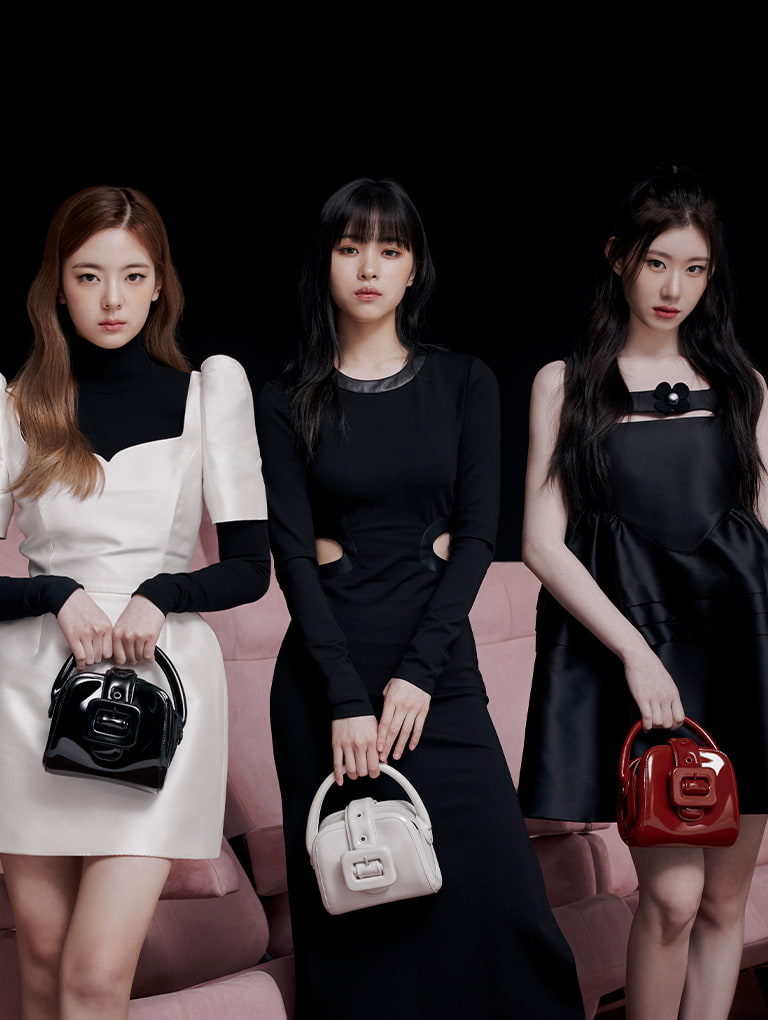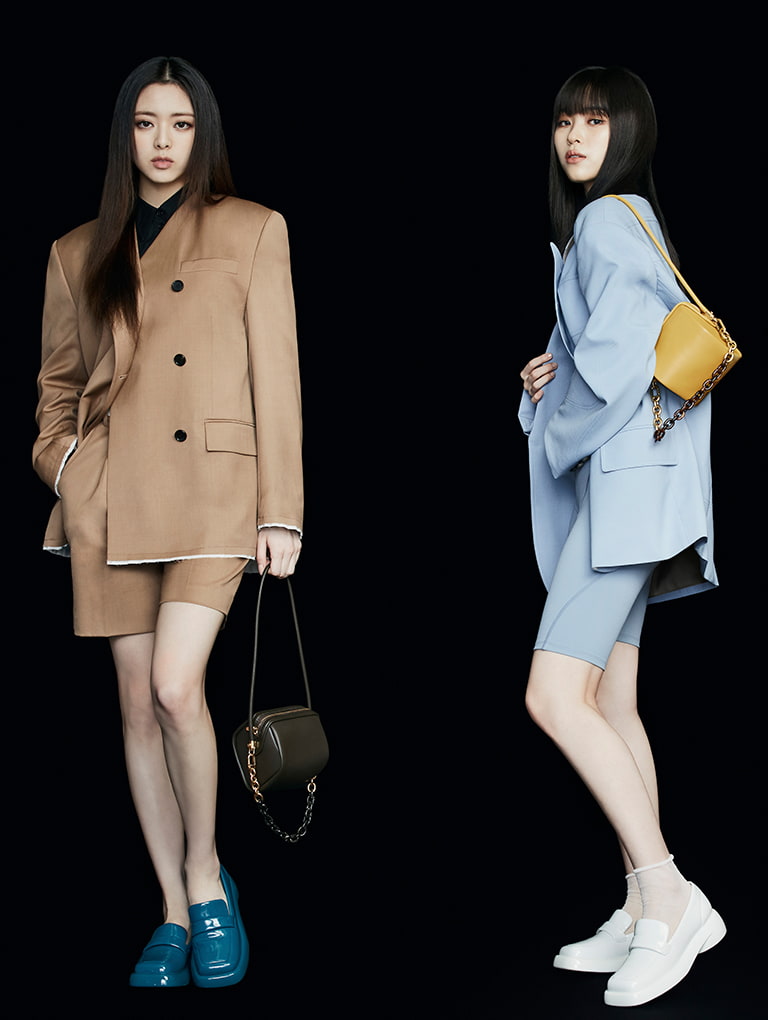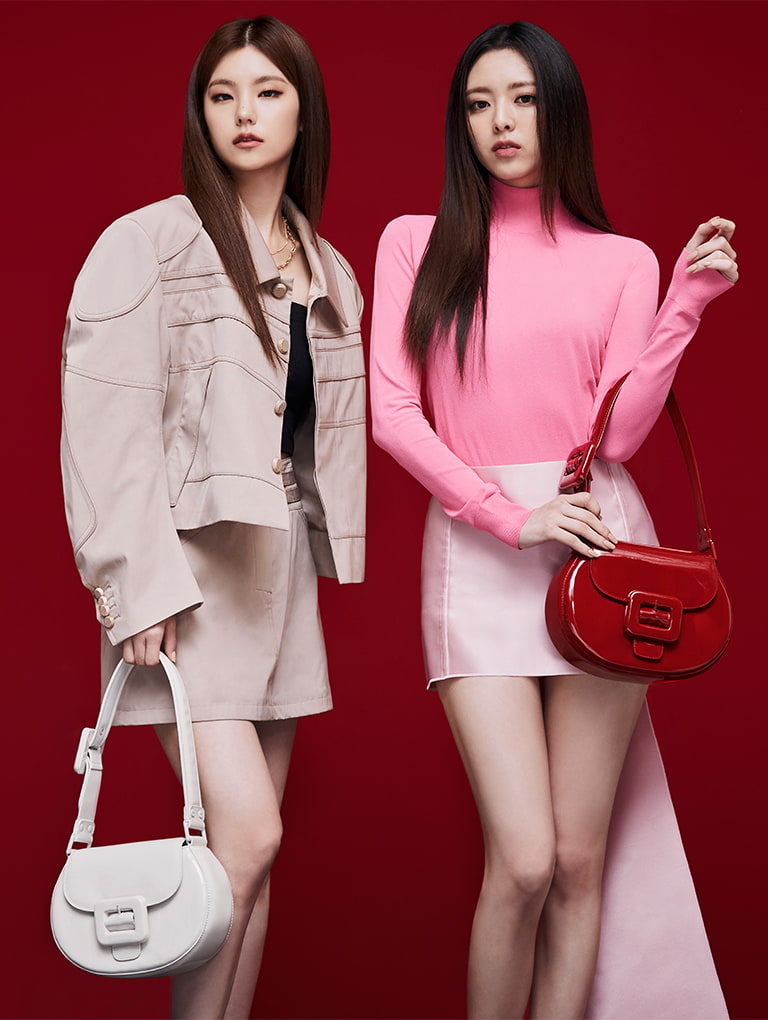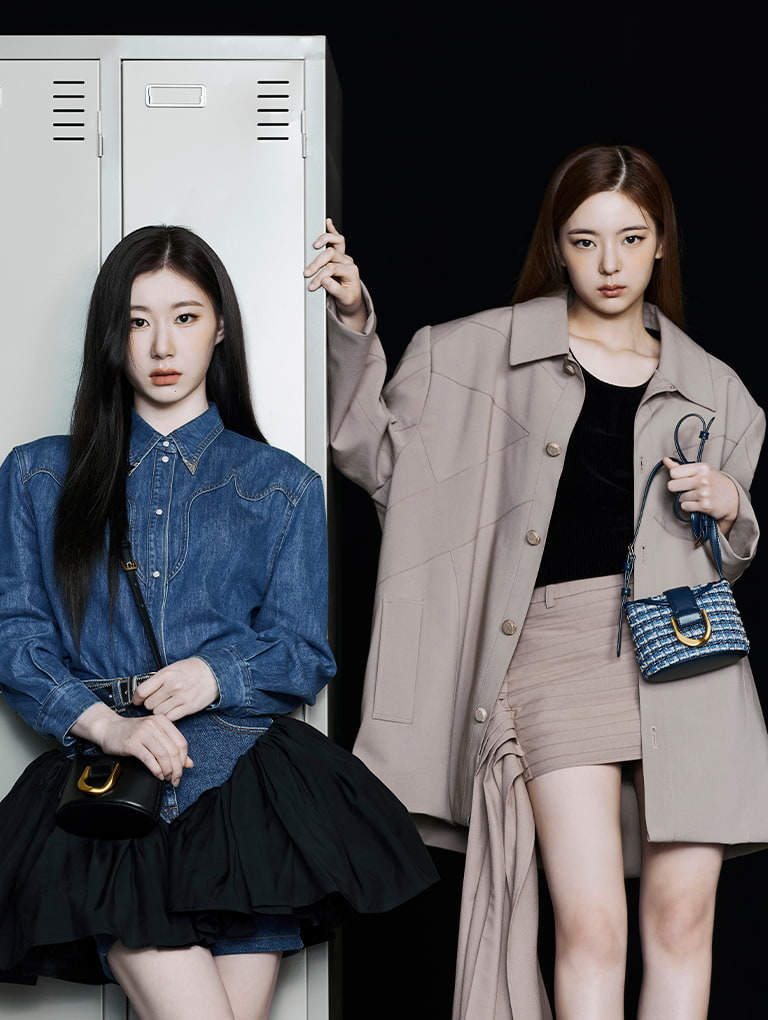 This new partnership kicked off on August 16 with ITZY promoting CHARLES & KEITH's Fall Winter 2022 collection. Photographed by popular South Korean photographer Hee June Kim, the campaign is "a celebration of freedom and individuality" where the five-member group shows "how they remain true to their style, be it on-camera or off-duty."
Introducing: Lula
CHARLES & KEITH's Fall Winter 2022 Collection sees the debut of the Lula patent line of shoes and bags. With their uniform platform soles and soft edges, every pair in the assortment of Lula shoes puts a unique spin on the 2022 platform shoe trend. The brand takes a playful and modern approach to iconic silhouettes — think Mary Janes, loafers, booties — with the shoes' smooth, glossy texture and rounded outlines.
EnVi's Picks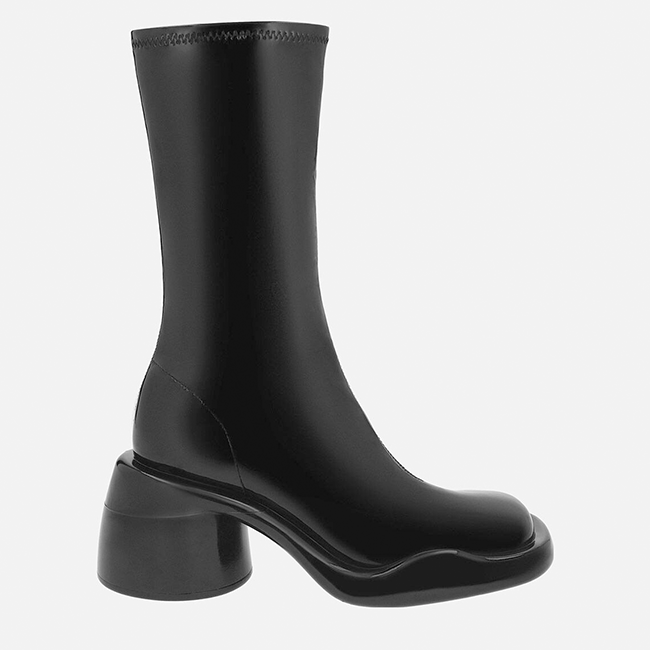 Lula Patent Chunky Heel Calf Boots – Black
Lula Patent Chunky Heel Pumps – Red
The bags in the Lula patent line, on the other hand, are sleek and attention-grabbing. The bags' simple-yet-fashionable design and convenient size (small, but with enough room to fit your essentials) make them the perfect fit for any occasion. The Lula Patent Buckled Bag takes inspiration from the fashion of the 1990s, and its minimalistic design means it can complement any outfit. The Lula Patent Belted Bag, with its eye-catching belt detail, offers a slightly more modern, whimsical look with its more defined edges. Both are versatile options that can elevate even the most dressed-down look.
EnVi's Picks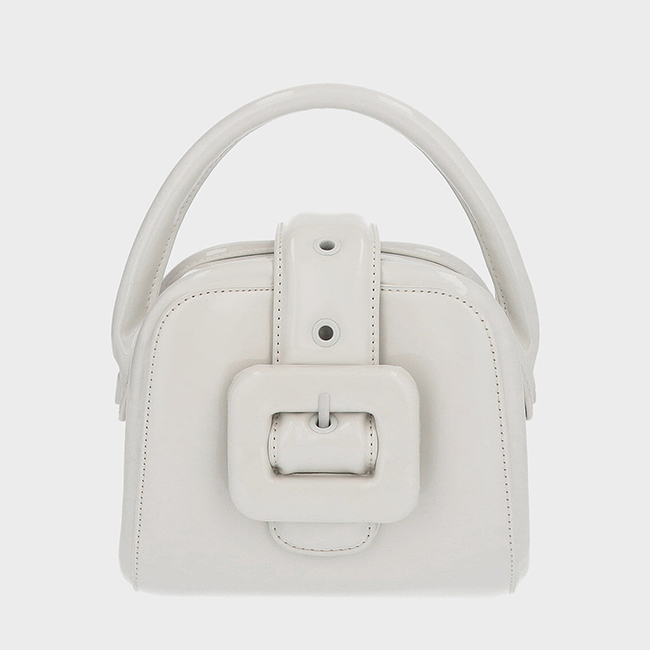 Lula Patent Belted Bag – Light Grey
Lula Patent Buckled Bag – Black
The Gabine Family
CHARLES & KEITH's Gabine Collection was first introduced through the Gabine Saddle Bag in the brand's Spring Summer 2021 line. The bag received enough attention to warrant an entire collection comprised of both purses and footwear, which was launched as part of CHARLES & KEITH's Fall Winter 2021 lookbook. The key to the Gabine's attractiveness lies in its effortless combination of style and function, which makes it a perfect on-the-go bag. With its Fall Winter 2021 collection, CHARLES & KEITH introduced new sizes (like micro and mini) and textures (like leather and felt) to the Gabine family.
Now, the brand is debuting a Gabine Bucket Bag in five colors: mint green, violet, chocolate, black, and navy. The new addition features the iconic buckle familiar to fans of the original Gabine Saddle Bag, but in a distinct new shape. It's not too big, but still contains plenty of space for daily belongings, making it an easy and stylish choice to accessorize with.
EnVi's Picks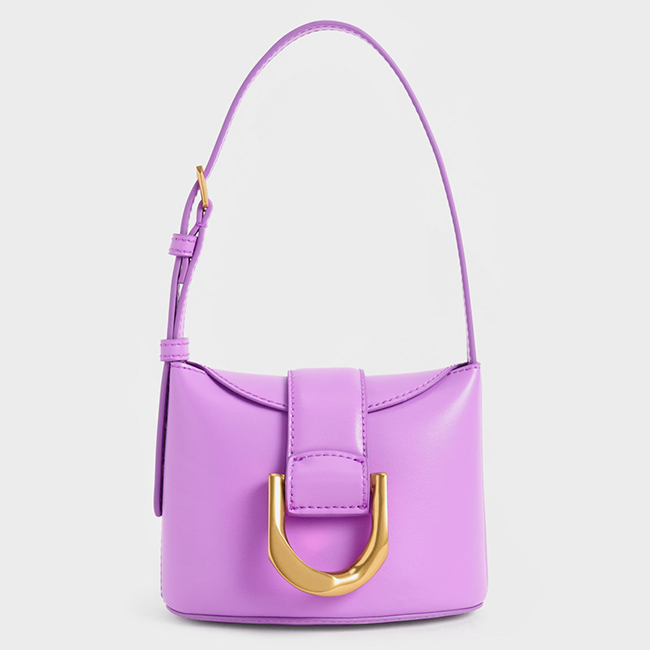 Gabine Bucket Bag – Violet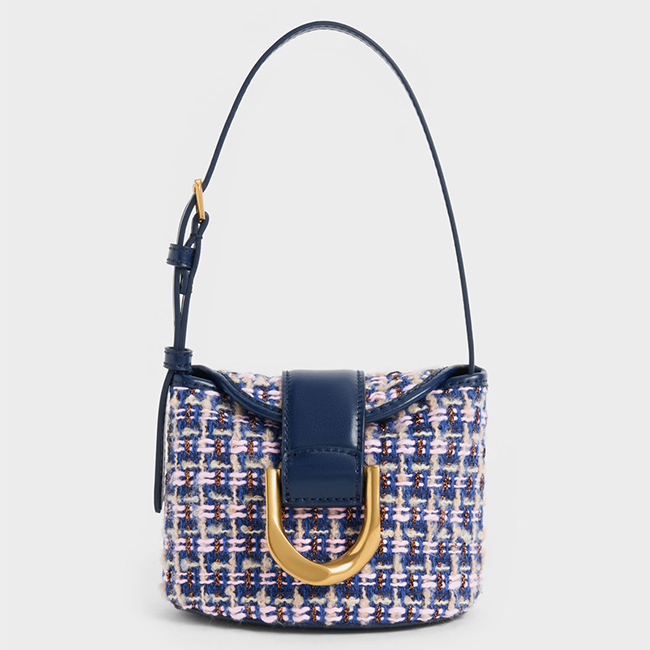 Gabine Tweed Bucket Bag – Navy
More to Come
ITZY's energetic music and playful personalities make them the perfect muses for CHARLES & KEITH. The luxury fashion brand's innovative spin on handbags and footwear, combined with the five members' unique charms is a promising crossover.
CHARLES & KEITH's chic Fall Winter 2022 collection is currently available on their website.
If you enjoyed reading about CHARLES & KEITH's new campaign with ITZY, check out what we're digging from NCT 127's collaboration with Represent—so far here.
All products featured on EnVi are independently selected by our editors. However, we may earn a commission from qualifiying purchases.