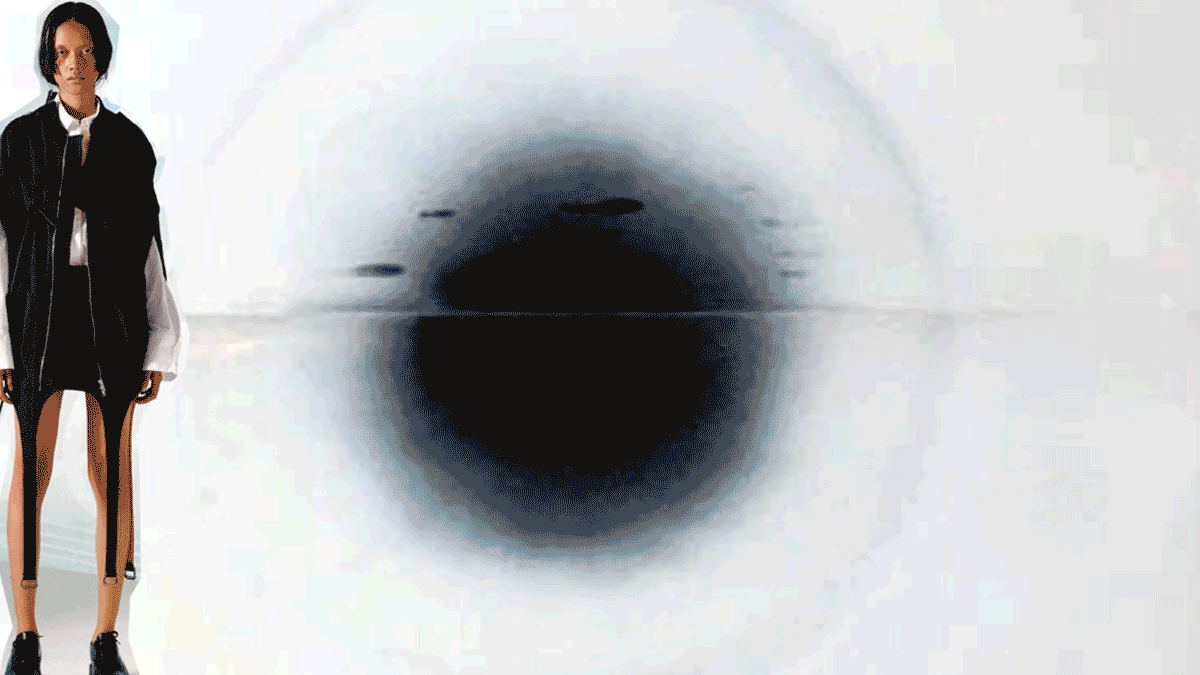 Sustainability and inclusivity are approaches oftentimes tokenized within the fashion industry. Enter fashion designers Sean Loh and Sheila Agatha into the picture and you'll find reasons to believe both concepts are more than just buzzwords. Bridging luxury and eastern traditional cultures, the Southeast Asian duo is reshaping sustainable fashion with their eponymous label, Sean Sheila. In the latest installment of the Creative Spotlight series, EnVi caught up with the award-winning creatives to discuss their brand's history, plans for the future, and "breaking the rules within the boundaries of tradition."
Inspiration And Sean Sheila's DNA
Fashion design twosome Sean Loh (Malaysia) and Sheila Agatha (Indonesia) find inspiration where others find despair and upheaval. In an interview with Liviani Putri a few years ago, they cited "Japanese gangster women, and the idea of decomposition and decayed plants" as some of the catalysts in their work. At present time, they continue to pull creative power from the world that surrounds them. Global issues included. "We usually draw inspiration from social issues. For example, in our past collection, ocean pollution, foundlings, poverty, and gender inequality. Personally, we believe it is inspiring to find beauty in chaos and hardships," they exclusively tell EnVi.
Blessed with the ability to find the perfect balance between traditional craftsmanship and innovative silhouettes, the duo attended the prestigious Raffles Design Institute in Singapore. Freshly off their alma mater, Sean and Sheila received Harper's Bazaar Asia New Generation Award in 2016. "After winning that award we were invited to different countries including Australia, China, Singapore, Taiwan, Malaysia, and Indonesia, to present runway shows. Using that momentum we developed our brand Sean Sheila which is a Ready-To-Wear label for both women and men. It embodies eastern traditional cultures with strong, structured, and modern silhouettes of the West. The DNA of Sean Sheila lies in its application of hardware materials, along with the signature embroidery techniques."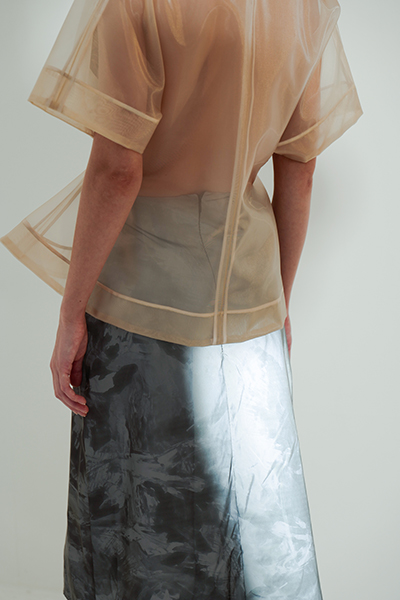 Crafted by the Hands of the Disabled
If something encompasses the brand's core, however, is the founders' commitment to uplift their culture and give back to their community. Not only each piece of their creation is handcrafted using traditional techniques, but they are also tailored by talented disabled artisans. "We work very closely with the disabled community in Indonesia. Our entire studio team is disabled and we train people in luxury sewing and embroidery techniques," Sean and Sheila explain. With sustainable fashion as one of its main tenets, the fashion brand has taken firm steps toward an inclusive working environment and acknowledging its workforce. In its brand profile, Sean Sheila states, "we learned sign language to help bridge the communicative gap, and we've had to create our own signs for the techniques that don't exist in Indonesian Sign Language vocabulary. However, our brand would not be what it is today, without them. We are truly propelled by their talents. We believe sustainable fashion isn't just about the materials—it's also about giving back to the communities."
Present and Future
With an enviable clientele that includes stars such as Yuna and Agnez Mo, Sean Sheila nowadays is aiming to go global. Asked about their plans for the future and their dream creative partnership, the burgeoning designers elaborate, "We would love more publicity in Europe and more visibility as a brand. I think a sneaker collaboration with a sportswear brand would be ideal as Sean is a sneaker collector." Their goal doesn't seem too far of. Last month, the dynamic duo made waves amid Paris Fashion Week, showcasing their work at the iconic Palais Brongniart. "Recently we signed with L'Adresse Paris, a showroom in Paris, as a full-time brand. Our plans are to be more visible in European countries and hopefully be included in all their cool stores. The dream would be to see people wearing our pieces in Europe."
If their recent moves are anything to go by, Sean and Sheila are already living their dream.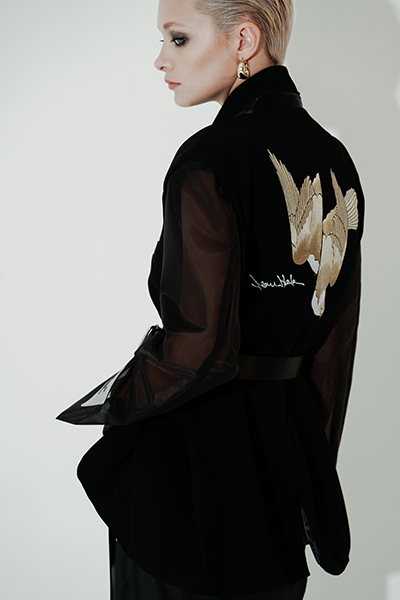 Summing Up
The Brand: Shean Sheila
The Masterminds: Sean Loh and Sheila Agatha
The Ethos: "Breaking the rules within the boundaries of tradition."
The Career Highlights: "It would include our 3 awards: Harper's Bazaar New Generation Award, Martel Award Rise Above Award [for Craftmanship], and Elle [New Emerging Brand of The Year] Award. Additionally our debut runway collection for Mercedes Benz Fashion Week in Sydney"
The Brand's Must-Have Items: Embroidered tailored jackets and kimonos.
Enjoyed reading this? Check out our interview with fashion designer Yoni Yu here.