Youth is often a concept difficult to grasp—it can be the most beautiful moment of your life but also the quickest, like fireworks. This perception resonates with singer-songwriter and producer, Gaho. In his first full studio album, Fireworks, he expresses the contrasting emotions of growing up, relationships, and family.
In an exclusive interview with EnVi, Gaho sat down to discuss his new album, the creative process behind it, and the impact of Itaewon Class' original soundtrack, "Start Over."
Introducing: Gaho and The Impact of "Start Over"
Many people may recognize Gaho as the singer of "Start Over," the OST for the popular Korean drama, Itaewon Class, but his musical journey started much earlier. Born in South Korea, Kang Dae-ho had an interest in arts from a very young age. It wasn't until he discovered his love for rock that he noticed a strong passion for music. "When I was younger I was interested in rock music," he said. "Music in general, but rock music specifically, that's when it really started."
After debuting with the record label PLANETARIUM, and releasing his first EP, Preparation For Journey, in 2018, Gaho started to make a name for himself within the music industry.
After his performance of "Start Over" reached the top of Gaon Digital Charts, it gave Gaho the chance to show his artistry to a new audience. "Right after 'Start Over,' my schedule got a little bit busier, but the overall theme of the song and the impact it had on my career […] was immense," he said. "Thinking that one of my songs really hit big and became really popular, it made me really happy," he continued. "Essentially I think [the] OST is a chance to let people hear my voice, and get a sneak peek at me. Since it got really popular abroad, [it] was an amazing opportunity as well."
Gaho's distinct vocal techniques, together with his emotional voice, allowed the singer to exhibit his abilities in other popular K-drama OSTs such as Start-Up and Jirisan. Having the chance to express himself through various soundtracks was an interesting task for him. Although the process was different, it didn't cease to amaze him how all of it unfolded. "It's really interesting and fun to see how they put my music inside the drama, to see what kind of scenes it comes up in, and what kind of emotions all the actors are feeling."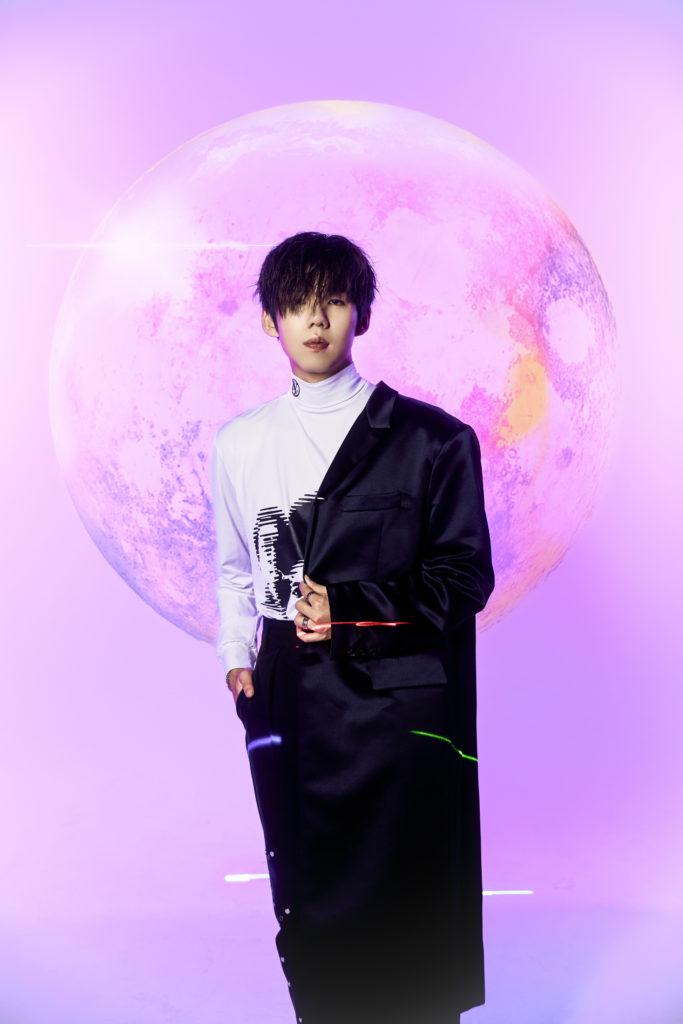 Fireworks: The First Full Album
Released on November 23, Gaho's first full-length album captures the emotions and experiences of youth. With twelve tracks, the album describes a series of feelings that vary from love, sadness, happiness, regret, and friendship. Each song embodies a different sentiment, taking the listener on a journey through one's youth.
"This album is really just about youth and my experiences," he stated. "And thinking about how I released the album, in the past, I haven't shown a lot of different sides I have when making music, and shown it to my fans and the public, so I took this opportunity to show everyone."
Conveying the message, "you're not alone" in his lyrics was an essential theme to put within the album. For Gaho, sharing that he also feels these emotions was a way of giving a sense of hope in these difficult times. "You know, everyone in life experiences all these emotions when growing up," he said. "I would like people to know that I also feel these types of emotions and have also experienced them. 'You are not alone' essentially," he said. "I hope this could be like a point of healing."
When working on the track, "Right Now," the singer noticed it had the message he wanted the title track of the album to carry—leaving your conflicts behind and moving forward. Composed by Gaho, CATERINA, Ownr, and Jisang, the song provided a glimpse of Gaho's thoughts and songwriting abilities and gave listeners a sense of hope amid hardships.
"I'm sure you know the lyrics of 'Right Now.' It is basically a song that kind of gives you hope and just comforts you," he said. "When writing the lyrics, that's something I wanted people to feel and it really brought me comfort," he commented. For Gaho, blending the lyrics with the concept of the album gave the song the ideal tone for a title track.
Although the album has a specific theme, each track embodies a different mood and feeling. "Anyway" represents happiness, "OOO" portrays excitement, while "Rush Hour" talks about love. Every song had its own process when created, but maintained the theme of youth.
While making the ending track, "Like The Moon," the dynamic composing the song was the one he recalled the most. "When I was making the song, it was when I was basically taking a walk outside and just looking at the sky and the moon while I wrote it," he told EnVi.
Meanwhile, for "Friend," it was the complete opposite. "Honestly, it took me about a year to create that song. It was one of the hardest tracks to work on," he said. "I actually had to rewrite the melody twice and just continuously revise it."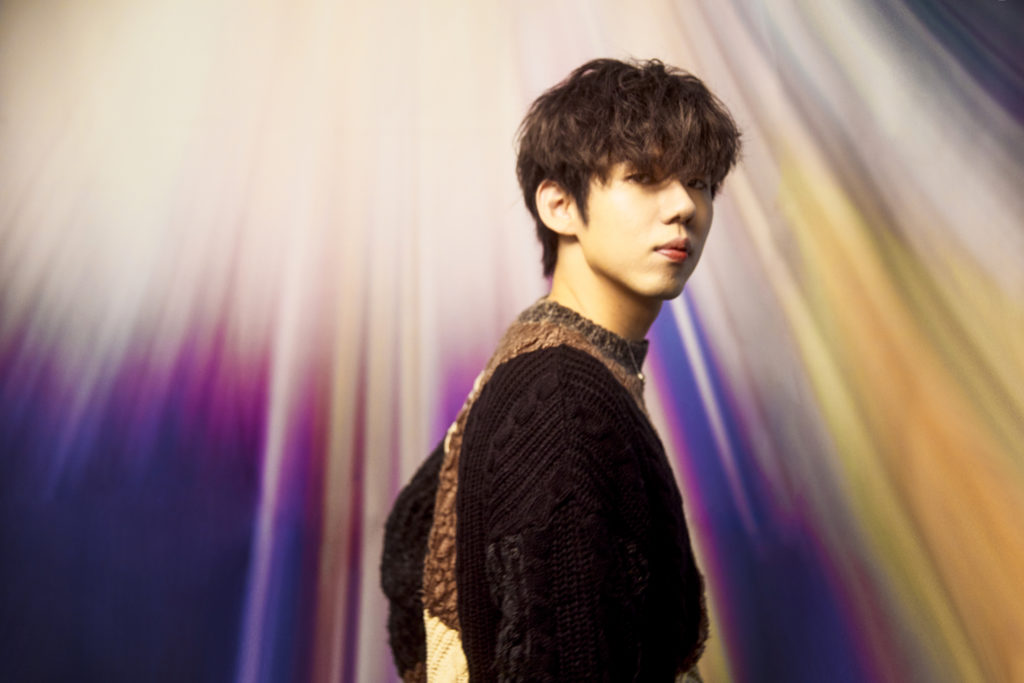 Crafting His Art and Message
As Gaho continues to grow his artistry, there's a unique contrast in the message between his previous releases and this album. Although his earliest releases also describe past experiences and feelings, according to the singer, they did not convey a straight theme like Fireworks does. "Previously there wasn't a great message that I wanted to share, and express through my music," he reflected. "But this album really had a straight message, a straight feeling, [that] I wanted to express to everyone," he said. "And so this one really expresses my feelings, the music I wanted to share with everyone, as well as giving people a sense of healing, especially during this time."
A special part of the creative process for an artist is to express their vision and freedom through art. However, some creators feel nervous and unsure after releasing a piece of work. For Gaho, showing his creations to the world is about presenting a positive production to the audience.
"I don't really feel nervous when releasing music," he told EnVi. "I feel like I've made the music to the best of my ability and basically what I want to release is really what's there. And since I'm not really on the listening side, I hope that whatever I release is accepted well and can have a positive impact on whoever is listening to it."
For the singer, taking part in the production process of his tracks is a fundamental step while making music. When asked what has been his biggest challenges as a songwriter, his reply was genuine, sharing that even though songwriting comes easy for him, the production part tends to be demanding. "For me, […] making the arrangement in music is probably the hardest part," he revealed. "When it comes to making the melody, and the lyrics, [it's] not too difficult for me, but when it comes down to arrangements is where I have to struggle a little bit."
Future Plans And A Message To The Fans
With a flourishing career, the future seems very promising for the artist, although it's uncertain whether an opportunity to perform live at a concert and meet fans will present itself soon. Gaho plans to focus on continuing to deliver outstanding music for the world to hear. "Right now my future plans are just to continue releasing such great music and music that I really enjoy, for everyone to hear," he stated. "We can't control the situation for concerts, but hopefully, in the future, there will be an opportunity for it."
As he sets plans to release more music in the future, he's thankful for the love and support he has received and aims at the possibility of holding an offline concert soon.
"I'm really looking forward to meeting my fans, but since we can't do it in a live concert, I really appreciate all the fans that are streaming and listening to the music online," he told EnVi. "When fans listen to the music, I hope they listen to it when they're in a good mood, or that it can turn [their mood] into a good mood."
At the end, with an enthusiastic smile, Gaho shared a thankful message to fans all over the world and hopes that they continue to look forward to what's next to come. "I hope people [can] look forward to any music that I release or any activities that come in the future," he said. "Just know, that I'm always looking to release more, and [to] do more for me, the fans, and people who enjoy my music and until the day we can meet in person at a concert. I'm really waiting for that day!" You can listen to Gaho's album Fireworks on Spotify, Apple Music, and check out the music video of "Right Now" on Youtube!
Want more? Check out our exclusive interview with Moon Sujin here!
Photos courtesy Planetarium Records. Graphics by Laras.